While WordPress is credited with having multiple features and flexibility that make building a website easy, the platform still lacks a lot in terms of functionality. The best way to fix the loopholes in WordPress is to extend functionality using tools such as themes and plugins. Plugins are the building blocks of any successful website. Once you decide to build your own portfolio, blog or eCommerce site using WordPress, the next process involves installing WP themes. Many themes come with a collection of recommended plugins to install to bring out the required features to the theme. WordPress has an extensive range of free and premium plugins to add and extend functionality to the platform. If you are a newbie user, you can get carried away with the number of options available and easily get confused about which WordPress plugins to use for your blog. Discussions about which one are the best for website owners always lead to a lot of debate. This can be attributed to the fact that we all use WordPress for various purposes.

Having the right set of WordPress plugins can make a big difference in your blog's growth. It is worth mentioning that you can only install third-party plugins if you are using the self-hosted version of WordPress (WordPress.org). There are 55k+ WordPress Plugins in WordPress.org's official plugin directory designed by skilled designers and developers. Some WordPress plugins are constantly ranked among the best plugins year after year due to their dedicated development by owners and support from communities.
We are here to guide you about the basic WordPress plugins you need to use in 2022. The handpicked plugins fall in different categories.
Contact Form 7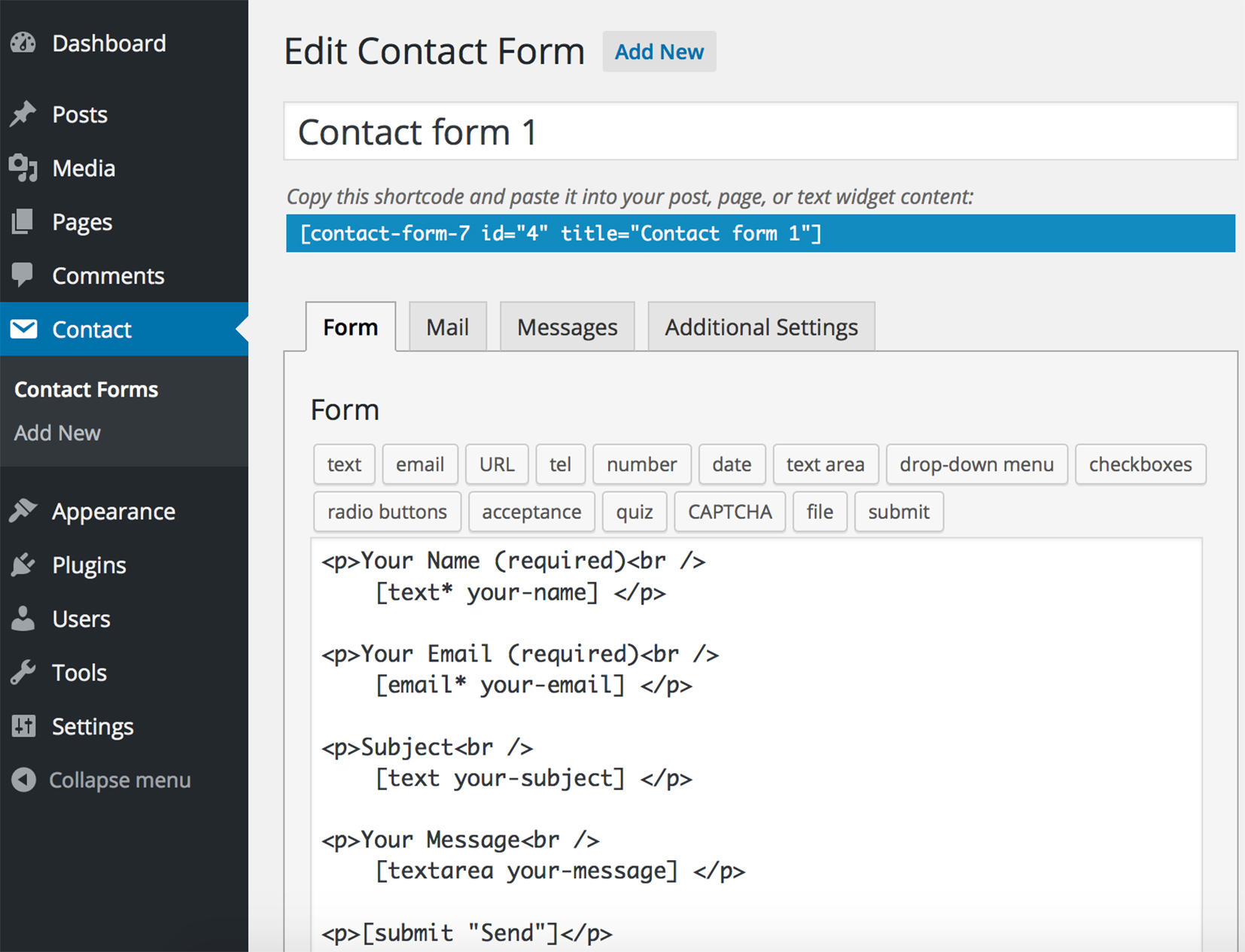 No WordPress website can be complete with this remarkable and free WordPress Plugin by Takayuki Miyoshi. Its ease of use blended with advanced features provides you with everything you need on your contact page. This open-source software enables you to create and manage multiple contact forms with no need for extra coding.
With 5 million+ Active Installations, this form supports Akismet Spam Filtering, Ajax-powered submitting and CAPTCHA. It is currently available in 46 languages and is Translation Ready.
Learn More about Contact Form 7
Akismet Anti-Spam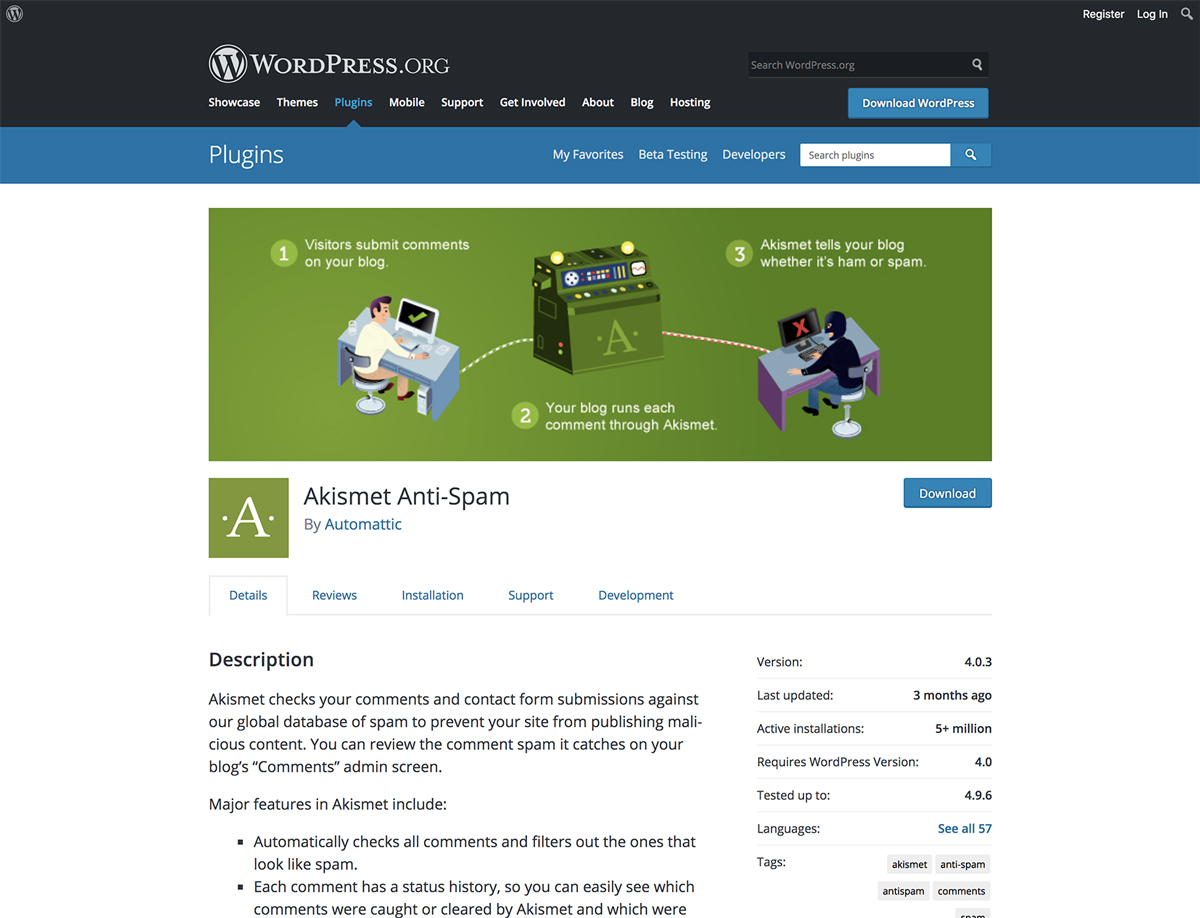 Spam comments can dent the credibility of your site. Thanks to Akismet Anti-Spam, spam comments will be history. This WordPress plugin provides an easy way to manage and get rid of spam and malicious comments. Some website owners go the manual way to remove spam comments, but once the number of spam messages reaches a certain level, you need a practical solution. This Plugin by Automattic checks all comments against Akismet Web service and filters out the suspicious ones automatically. Available in 57+ languages, Akismet has 5 million+ Active Installations.
This easy-to-use plugin works in the background and requires no settings to configure, making it user-friendly. Moderators can view the number of approved comments for each user. In the event of a false positive, you can inform the plugin to make it avoid similar errors in the future. What I loved most about Akismet is the discard feature that blocks the worst spam outright to save you disk space. If you are running a personal blog, you can use the Akismet.com API key for free. Business and commercial sites will need to upgrade to paid subscriptions.
Learn More about Akismet Anti-Spam
Smush Image Compression and Optimization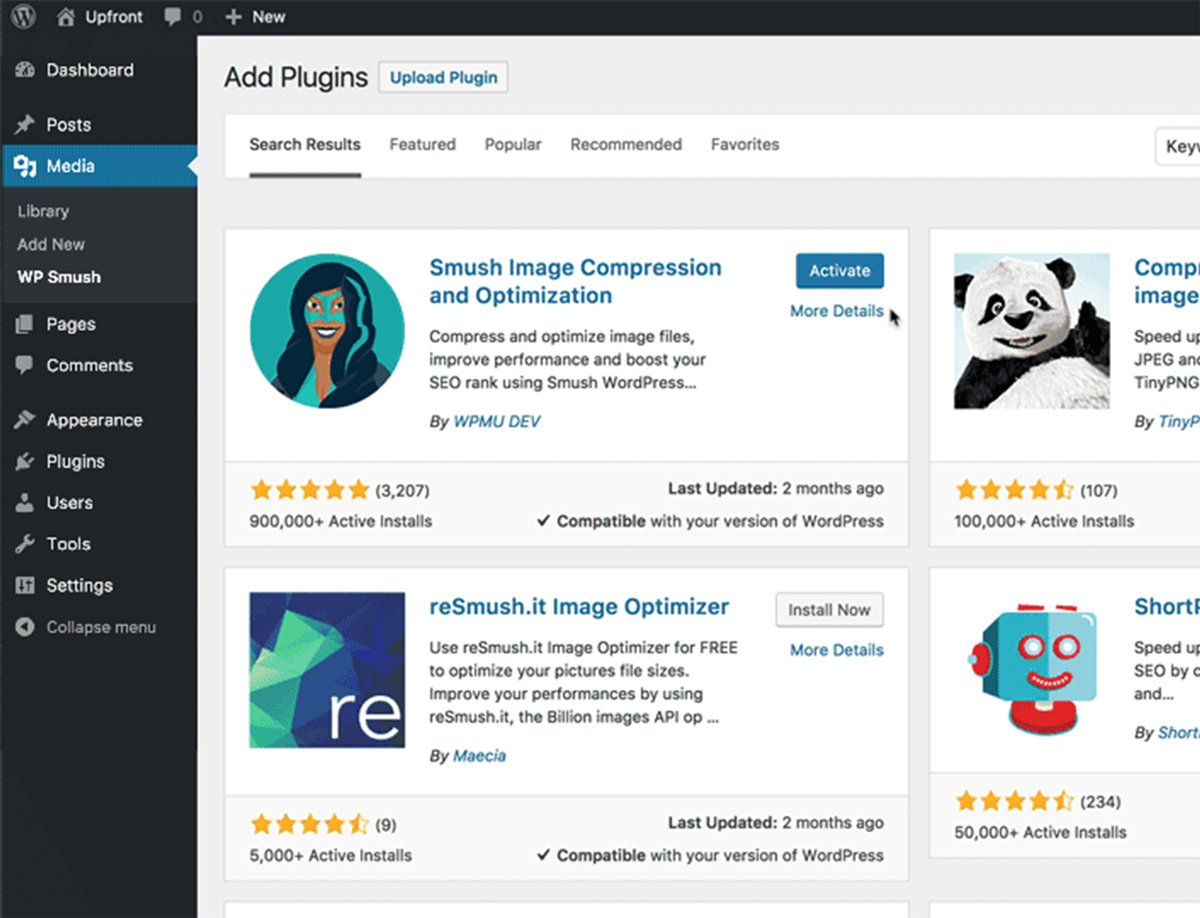 Smush Image Compression and Optimization is a fast-rising WordPress plugin by WPMU DEV with over a million active installations. This plugin enables you to optimize, resize and compress your images thanks to its built-in WordPress image smusher. The minimum requirements for this Award-Winning image optimizer are WordPress Version 4.6 and PHP Version 5.2.4. Smush Image Compression and Optimization has been benchmarked and tested by experts for speed and quality.
It allows you to set a maximum height and width for your images. Smush automatically scans every image you upload to your blog to scale it and cut the unnecessary data before adding the images to your media library. This plugin is compatible with popular media library plugins like WP Media Folder, WP All Import, WPML Media Translation Add-on and WP Retina 2x.
Learn More about Smush
Page Builder by SiteOrigin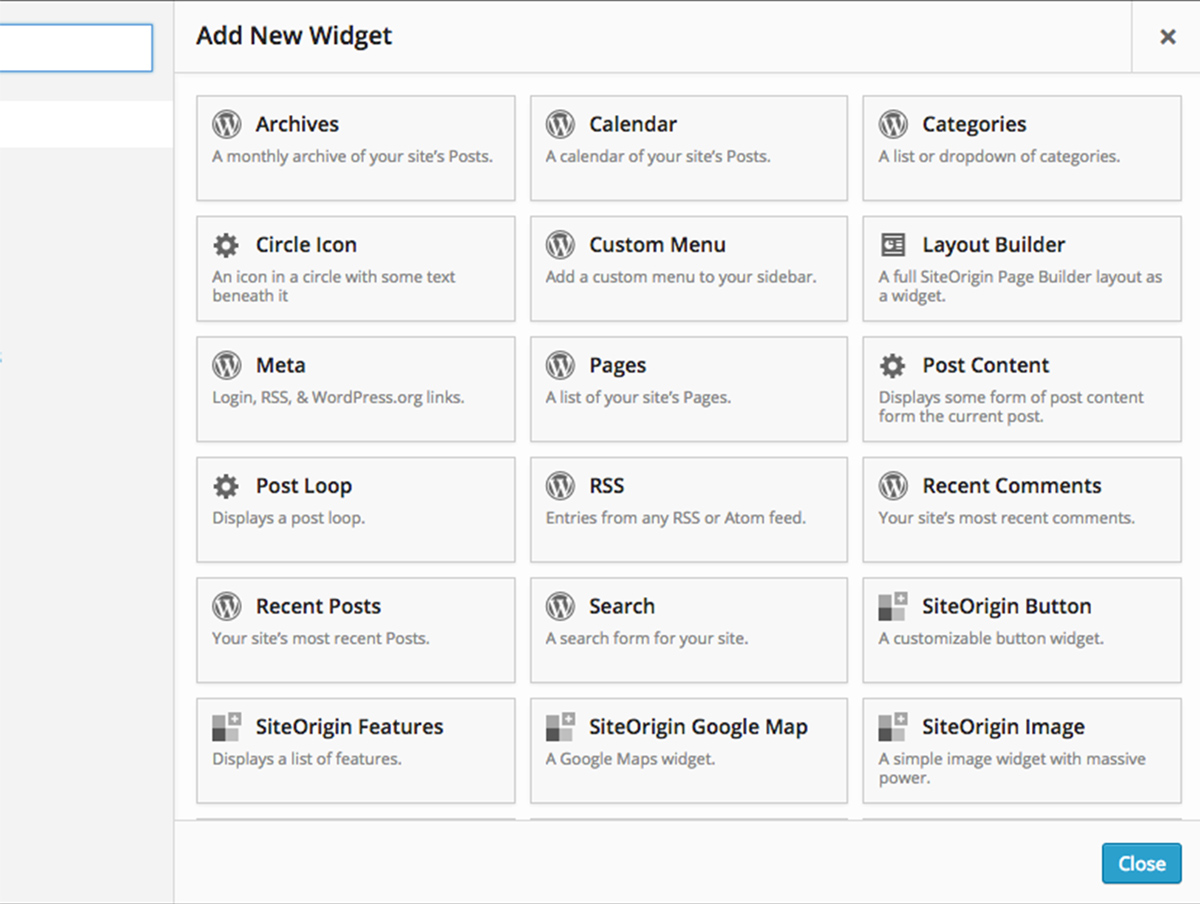 Page Builder by SiteOrigin is a must-have powerful drag-and-drop content builder used to create post and page layouts in your post editor. You can easily add rows and columns to pages. You have the luxury choose from a collection of layouts and pick the one that compliments the widgets on your blog. This WordPress plugin is responsive meaning that your content will adapt to all mobile devices accurately.
The intuitive UI in SiteOrigin Page Builder means that it is easy to learn, even for a beginner. This plugin supports 22 languages including Russian, Afrikaans, Hindi and Swedish. Page Builder gives web owners the freedom to pick a theme of their choice. The live editing feature allows you to edit your content and see it in real-time.
Learn More about Page Builder
MailChimp for WordPress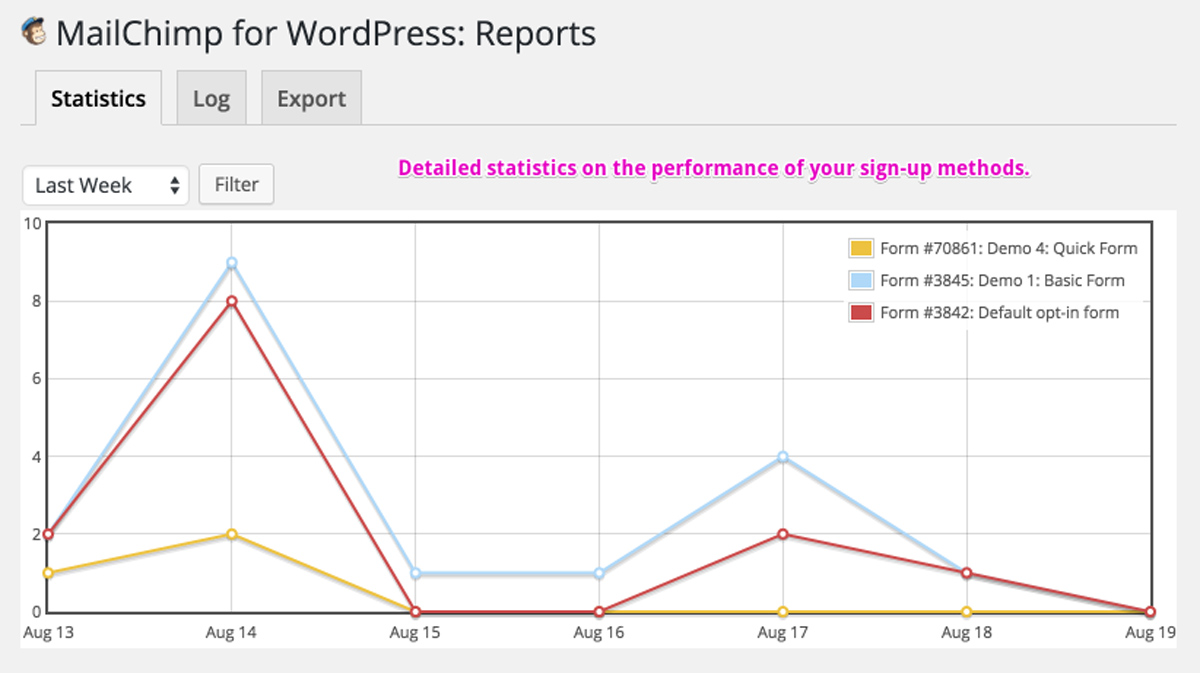 MailChimp for WordPress is a powerful plugin by ibericode that allows your visitors to subscribe to your newsletter. This plugin is designed to grow your mail list and craft better newsletters. You can easily generate awe-inspiring opt-in forms or merge with an existing form on your blog. You will love the attractive sign-up forms. This WordPress plugin is mobile optimized to look good on multiple hand-held devices.
MailChimp for WordPress allows seamless integration with popular WP plugins like Gravity Forms, Contact Form 7, WooCommerce, BuddyPress, Ninja Forms 3, Events Manager and MemberPress. When you upgrade your account to the premium version, you will enjoy additional benefits such as email notifications, multiple forms, and detailed reporting among others.
Learn More about MailChimp
WooCommerce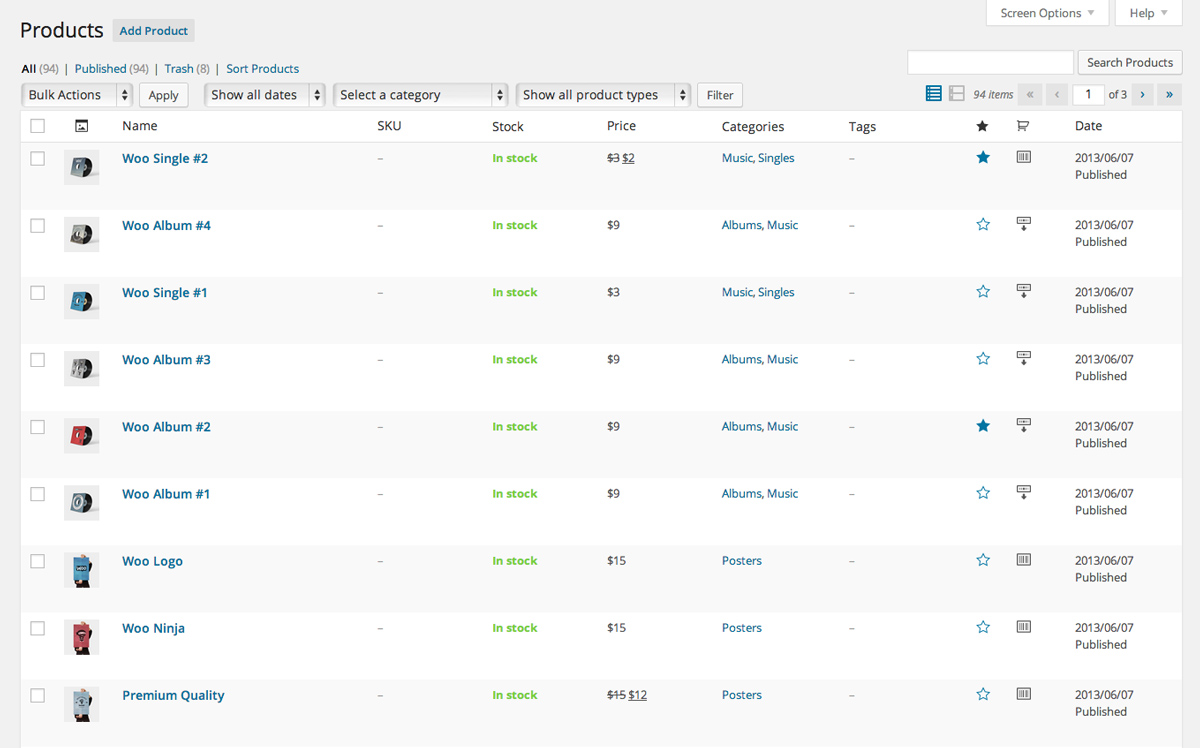 This list would not be complete without WooCommerce. Established back in 2011, WooCommerce has grown to become a popular WordPress plugin used by thousands of eCommerce sites worldwide. Recent statistics show that WooCommerce powers over 30% of online stores. Its ease of use means that you can build and enhance your online store in minutes and sell both digital and physical goods.
The free version allows you to calculate taxes and cost of shipping and also offers you the ability to accept major payment methods. You can also keep track of your inventory thanks to the handy stock management tools in WooCommerce. The premium version has more advanced tools and add-ons to extend the plugin's functionality further and provide you with a comprehensive eCommerce solution.
Learn More about WooCommerce
Jetpack by WordPress.com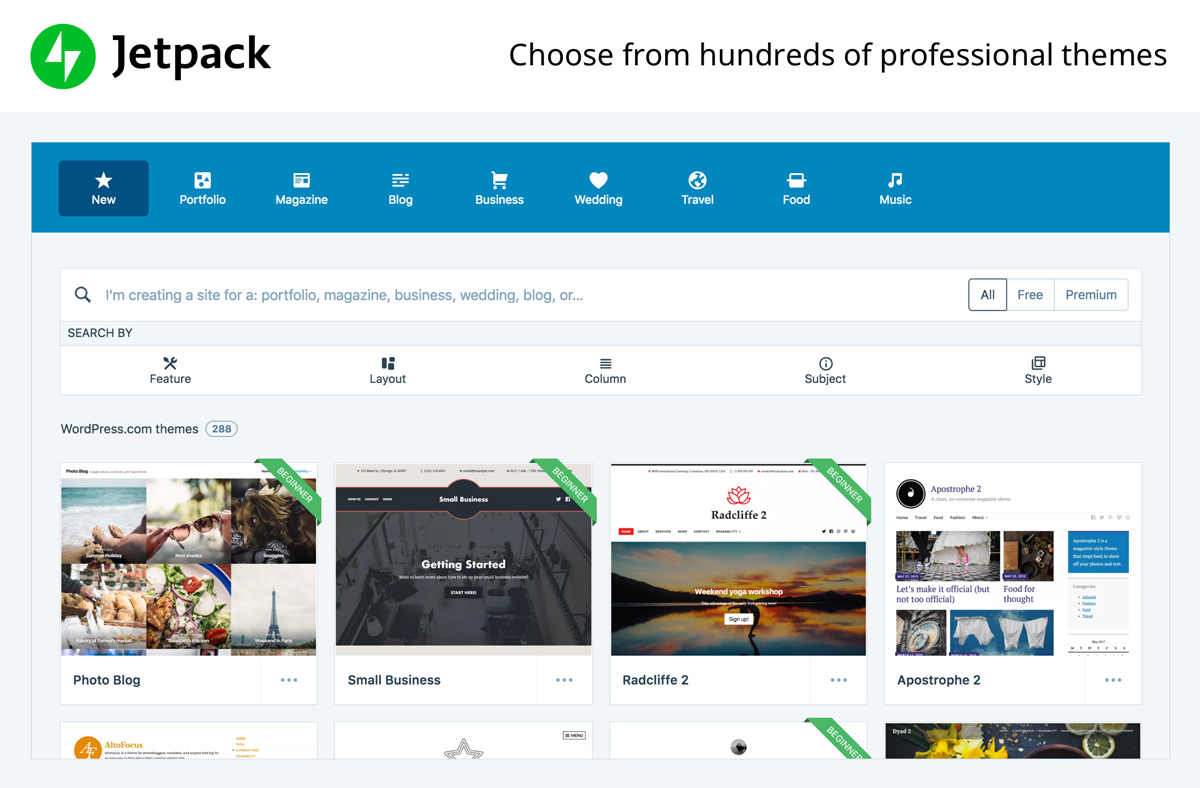 Jetpack is another flexible plugin by WordPress that has an amazing suite of features that give your blog enhanced functionality. This horse-work plugin provides a plethora of features to your site. Some of the features you can enjoy with Jetpack include CDN service, social sharing feature, Contact form and subscription form.
Notable enhancements include intuitive customization tools, speed optimization, and enhanced security. Jetpack has 4 million + Active Installations and is available in 35 languages. The lazy image loading in Jetpack provides a faster mobile experience to your users. Jetpack has a global team of knowledgeable engineers to sort out any issue you might have.
Learn More about Jetpack
Yoast SEO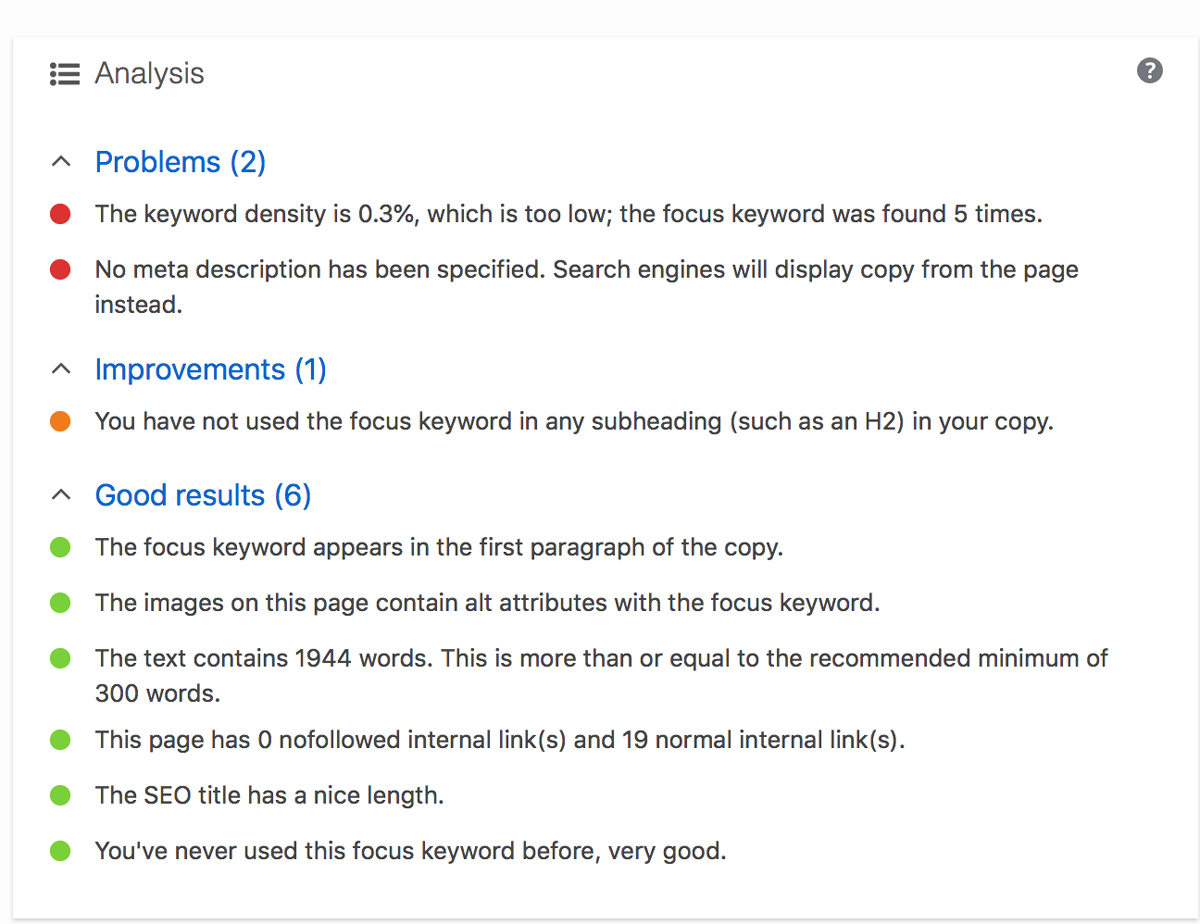 Yoast SEO by Team Yoast is another popular and widely used plugin from our list of Best WordPress plugins that provides users with real-time page analysis to bring in all the SEO related functionality to your blog or website. If you are serious about SEO, use Yoast to achieve your online goals. You can optimize your pages keywords, images, content, meta descriptions, and titles using this plugin.
The On Page SEO feature in Yoast SEO enables users to see how well their blogs are optimized. To get advanced features, you will need to upgrade to the premium version. But the free version can help you make a significant impact on your website's search engine ranking.
Learn More about Yoast SEO
Google XML Sitemaps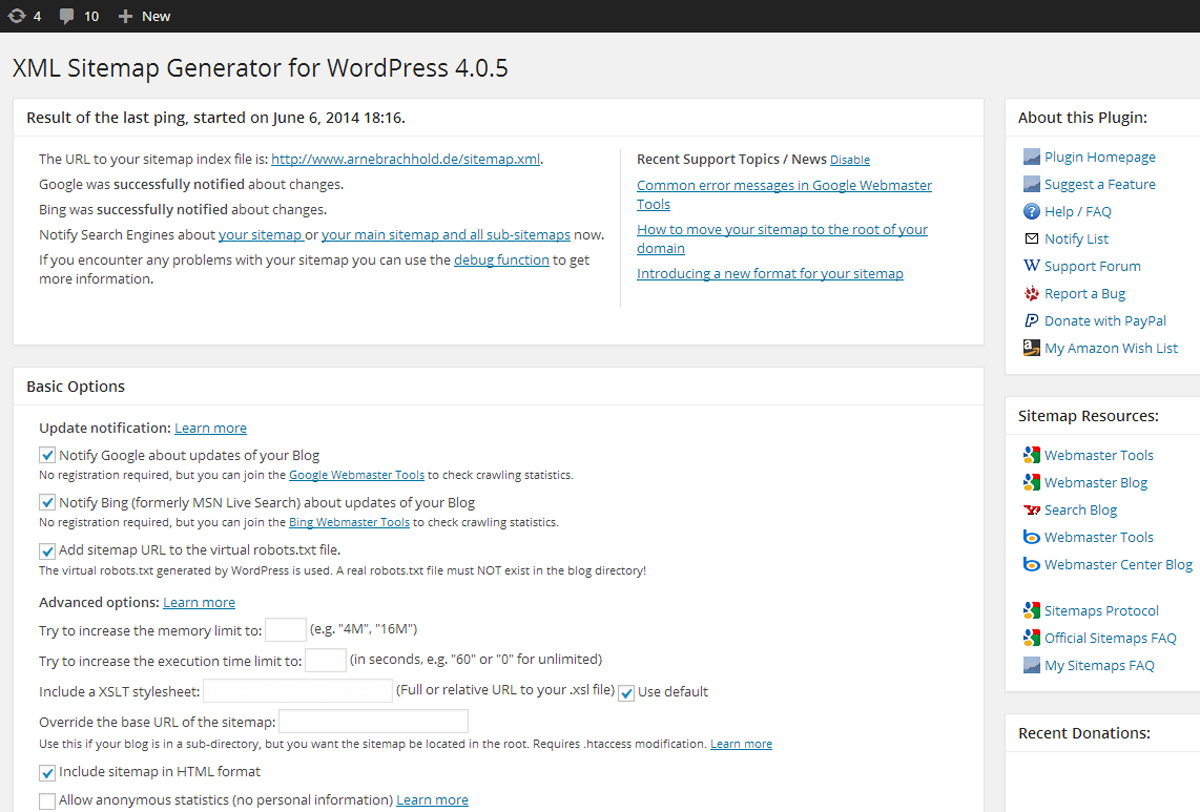 Google XML Sitemaps is a handy WordPress plugin that can greatly improve your SEO. This tool creates an XML sitemap for your site automatically, making it easier for search engine crawlers or robots to find crucial posts and pages in your website and retrieve them effectively.
This makes it possible for Google, Yahoo, and Bing to index your website better. This plugin supports custom URLs and all types of WordPress generated content.
Learn More about Google XML Sitemaps
Google Analytics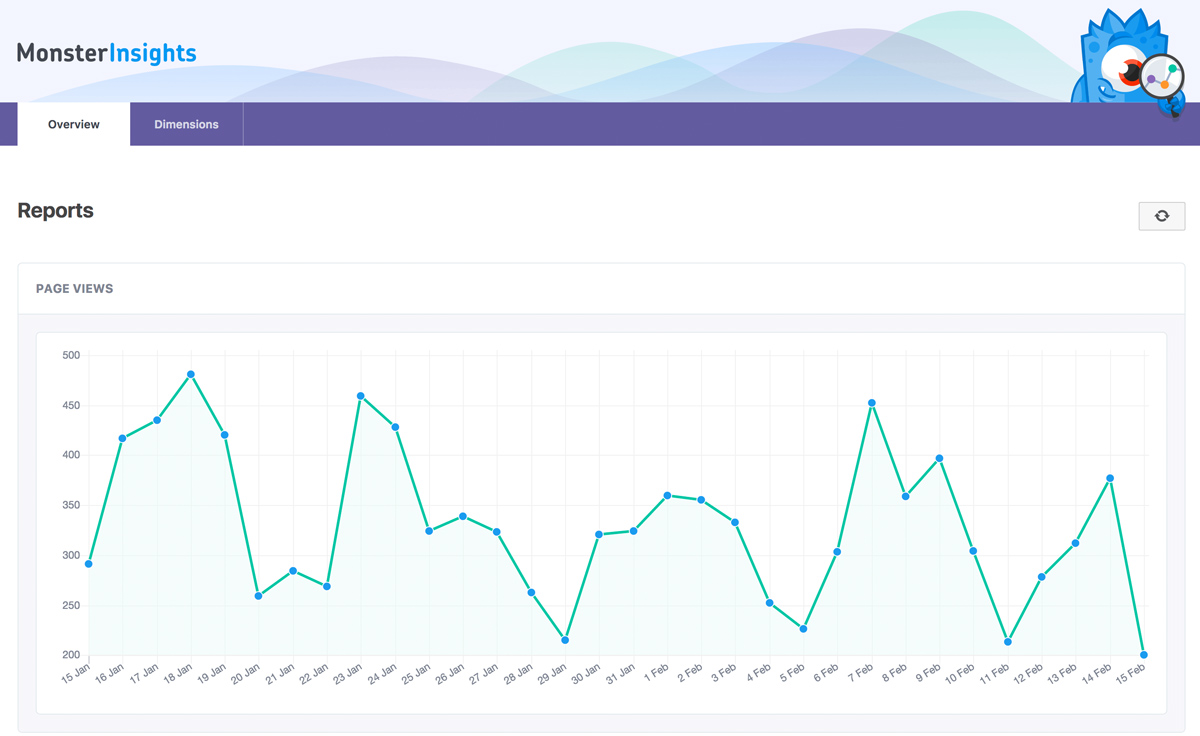 Google Analytics is an essential and powerful WordPress Plugin by MonsterInsights that helps website owners to monitor online activity and view key statistics. You can get vital information like how many people visit your blog, where they view your pages from and the average amount of time spent on each page. Integrating this tool with Google Adwords will enable you to keep track on your ads performance and how well they are converting.
Learn More about Google Analytics
Redirection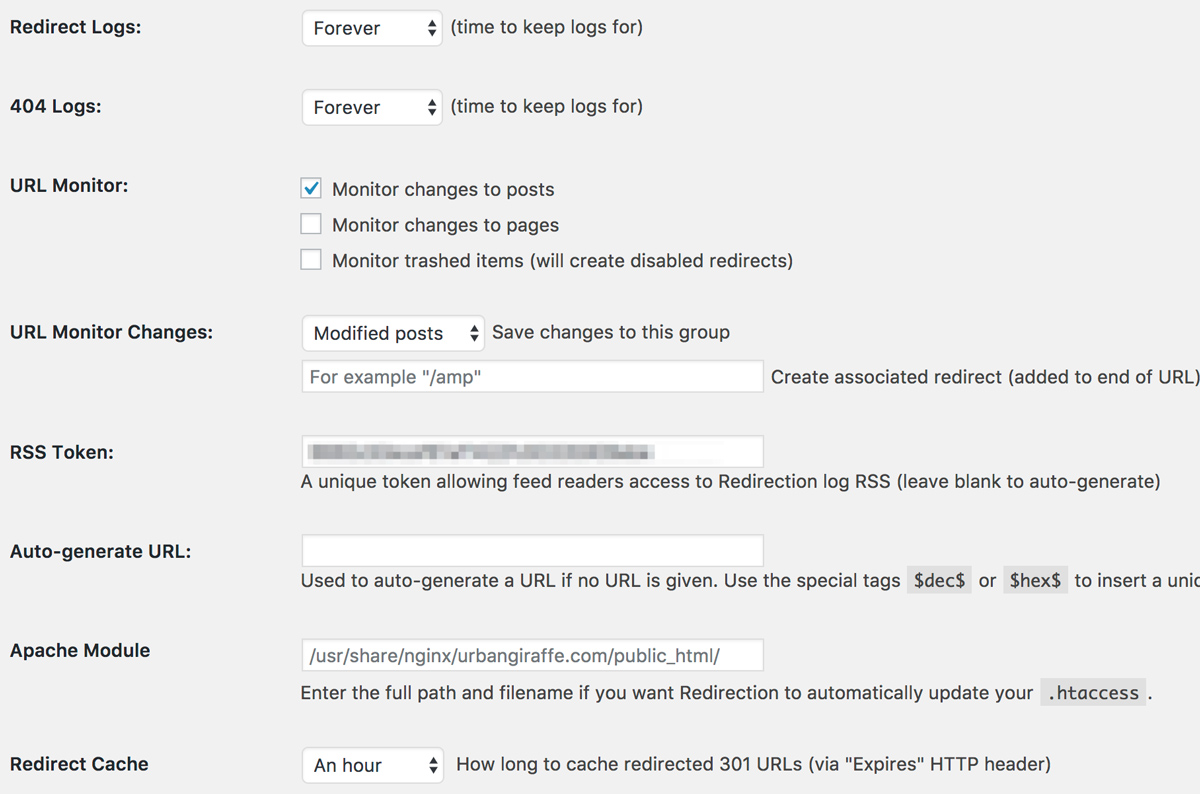 Last but not least is Redirection by John Godley. This WordPress plugin will help you to manage 301 redirects and sort out 404 errors without necessarily going deep into .htaccess files. If you are frequently altering your website's directory structure and migrating pages from a different site, you will find this plugin useful.
Learn More about Redirection
Conclusion

The WordPress plugin field is in a continuous state of evolution. There are other amazing WordPress Plugins which are not listed on this list, but the ones we've discussed will get you started. Download and install these plugins to make your blog look and perform better.
It's imperative to keep the number of WP plugins to a minimum to avoid slowing down your site.
Feel free to share your experience with any of the plugins above in the comments section below.
Need Hosting?
WordPress Plugins