The video is a vital part of content marketing strategy. It does not matter whether you are a professional video editor or an enthusiast, a video is a universal way to create, enjoy and share memories. A few years ago, video editing was a task for professionals only, well, not anymore. Video editing tools continue to get more powerful and easier to use every year. It has become a coveted skill and editing raw footage is now easier than ever. Many people have made a career out of sharing videos on YouTube and other channels. Even basic video editors now have an array of features that used to be exclusive to high-end software only. With the right video editing software, you can produce sleek and professional video content regardless of your expertise. The software can be either a free version with limited features or a premium, feature-packed version.
More and more websites are turning to video by adding Facebook and YouTube channels for video distribution purposes. Video helps to keep their content strategy ahead of the curve. Recent statistics indicate that over 30% of online activity is spent watching a video. With internet access increasing by the day, the numbers are expected to rise in the future.
Editing a video allows you to highlight and share the footage with your audience. There is no one-size-fits-all when it comes to video editors. The ideal software for video editing will differ from person to person. If you are a beginner, I recommend free video editing software over premium ones.
The video editor to use will depend on some factors that include:
• Your budget
• Basic and advanced tools
• Speed and stability
• The type of computer you own
• Your current level of expertise
• Your needs
• Sharing capabilities
• Help and support
With the mentioned factors in mind, we came up with 8 of the best video editors for consumers, enthusiasts, prosumers, web developers, and professionals available today. This article will help you to find the right software for your editing needs!
Adobe Premiere PRO CC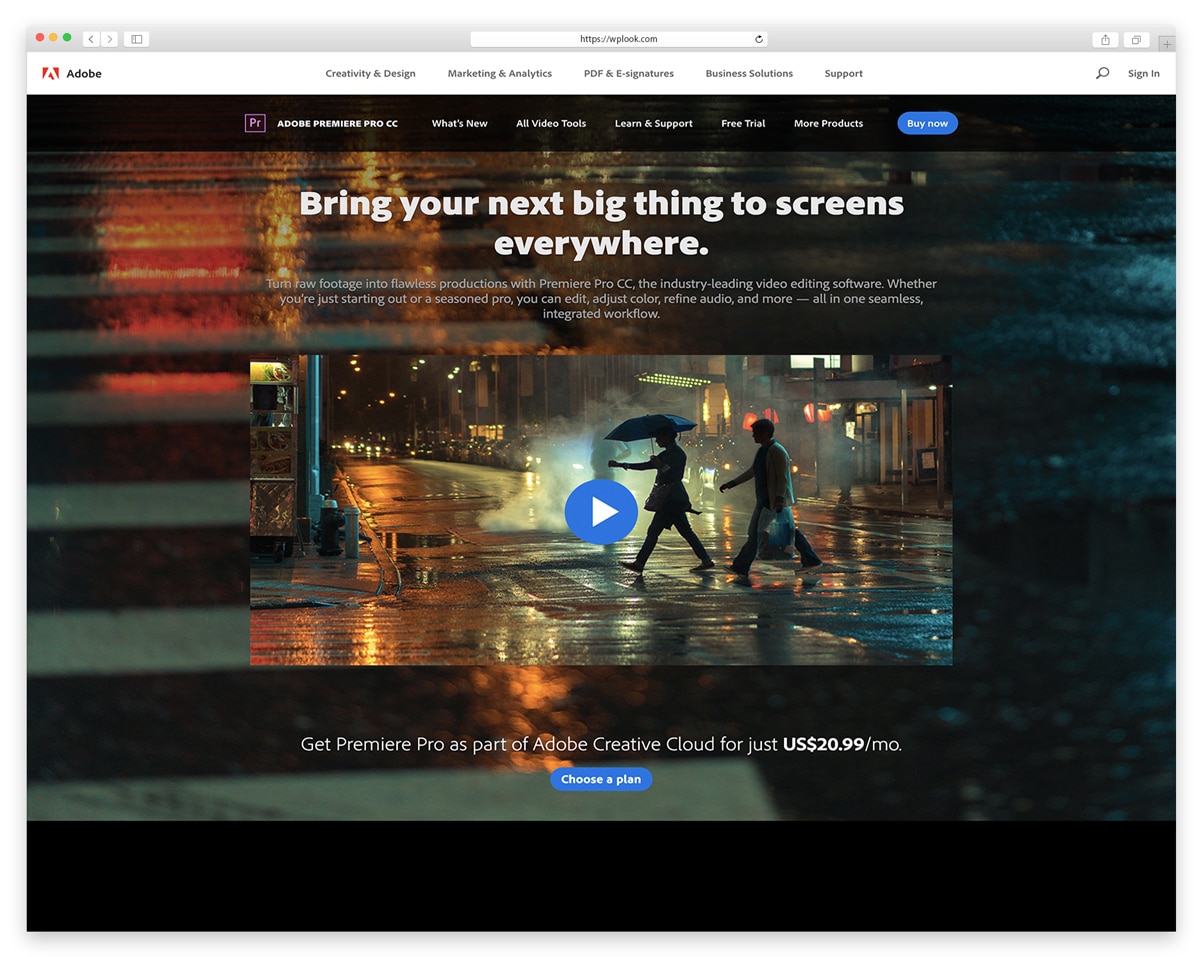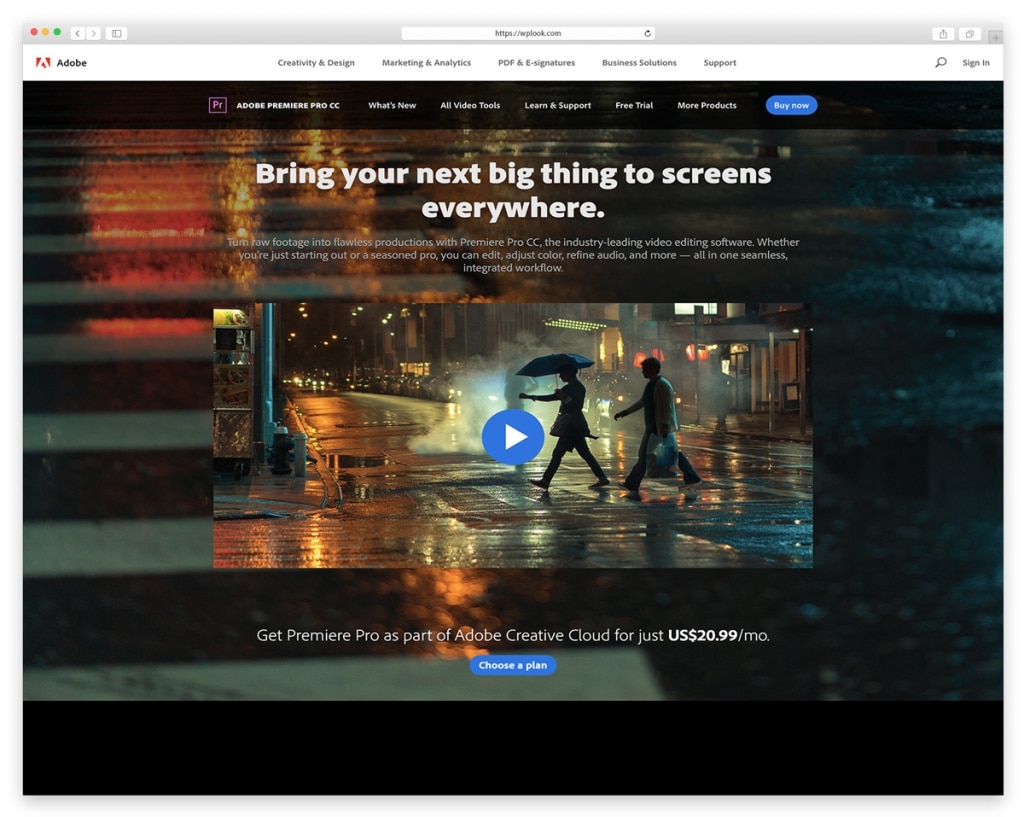 If you Google "Video Editing Software" on your computer, among the first results you will get is Adobe Premiere PRO CC. This professional-level editor has all the features you might need in a video software and is used by YouTubers, filmmakers, videographers, designers. The powerful editor has a user-friendly interface and connects seamlessly with other Creative Cloud apps like Photoshop and Adobe Audition. It has useful tools and a totally flexible workflow environment that will make your editing journey enjoyable. Once you master the basics, it is easier to personalize the interface to fit your workflow.
The industry standard editor supports both Windows and macOS. Supported input formats range from 8k to Virtual Reality. Other popular input formats supported by this software include FLV, MP4, MTS, MPG, MPEG, MPE, AVI and MOV. Supported output formats include MP4, 3GP, AAC, HEVC, H.264, MPEG-2 and 4. To purchase Adobe Premiere PRO CC, you will need to part with $20.99 per month. This editor has a steep learning curve and hence you might find it intimidating if you are just starting out.
Learn More about Adobe Premiere PRO CC
Apple Final Cut Pro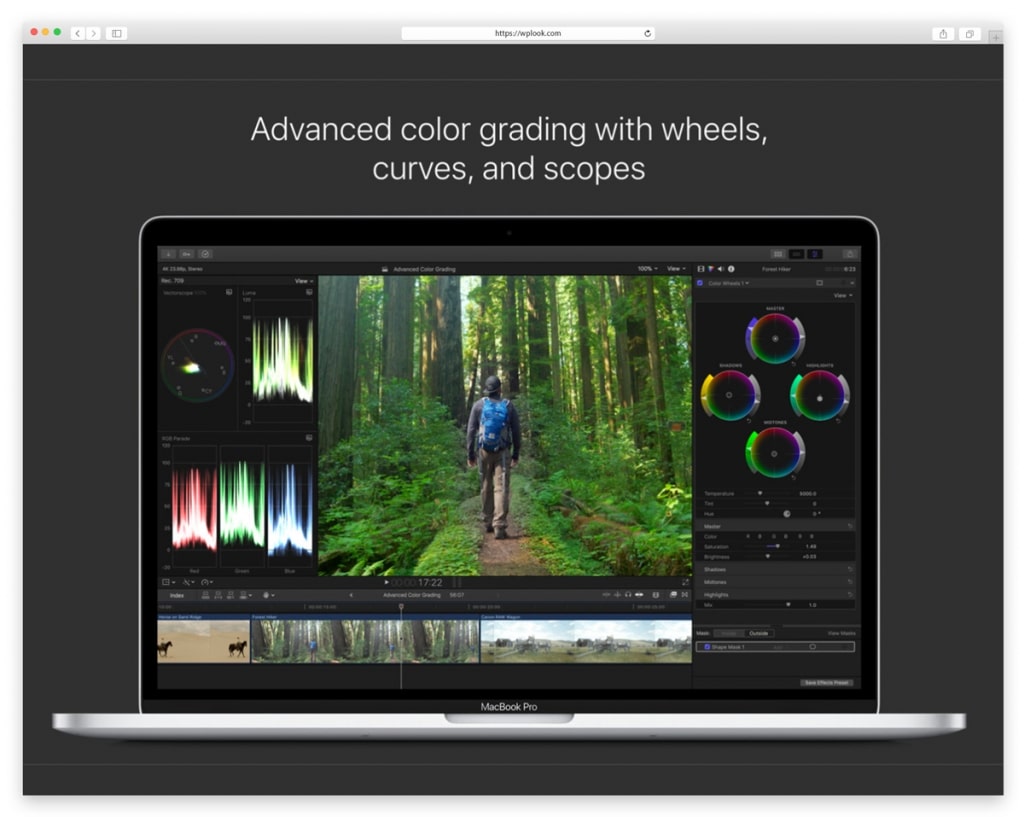 Mac users now have a reason to smile with one of the best editing software for the platform. If you can't handle the technical nature of Adobe Premiere PRO CC or just looking for a professional-level alternative, I highly recommend Final Cut Pro. This software gives you the best possible performance and powerful editing tools like auto-analysis for scenes and faces, libraries, tagging, drag-and-drop media importing and automatic color coding for certain clips.
Final Cut Pro supports H.264, Apple ProRes, Apple Animation codec, DVCAM, AVHCD and DVCPRO input formats. Supported output formats include H.264, HDV, MPEG and Apple Pro-res. You can this Video Editing Sowftware for $299.99.
Learn More about Final Cut Pro
Avid Media Composer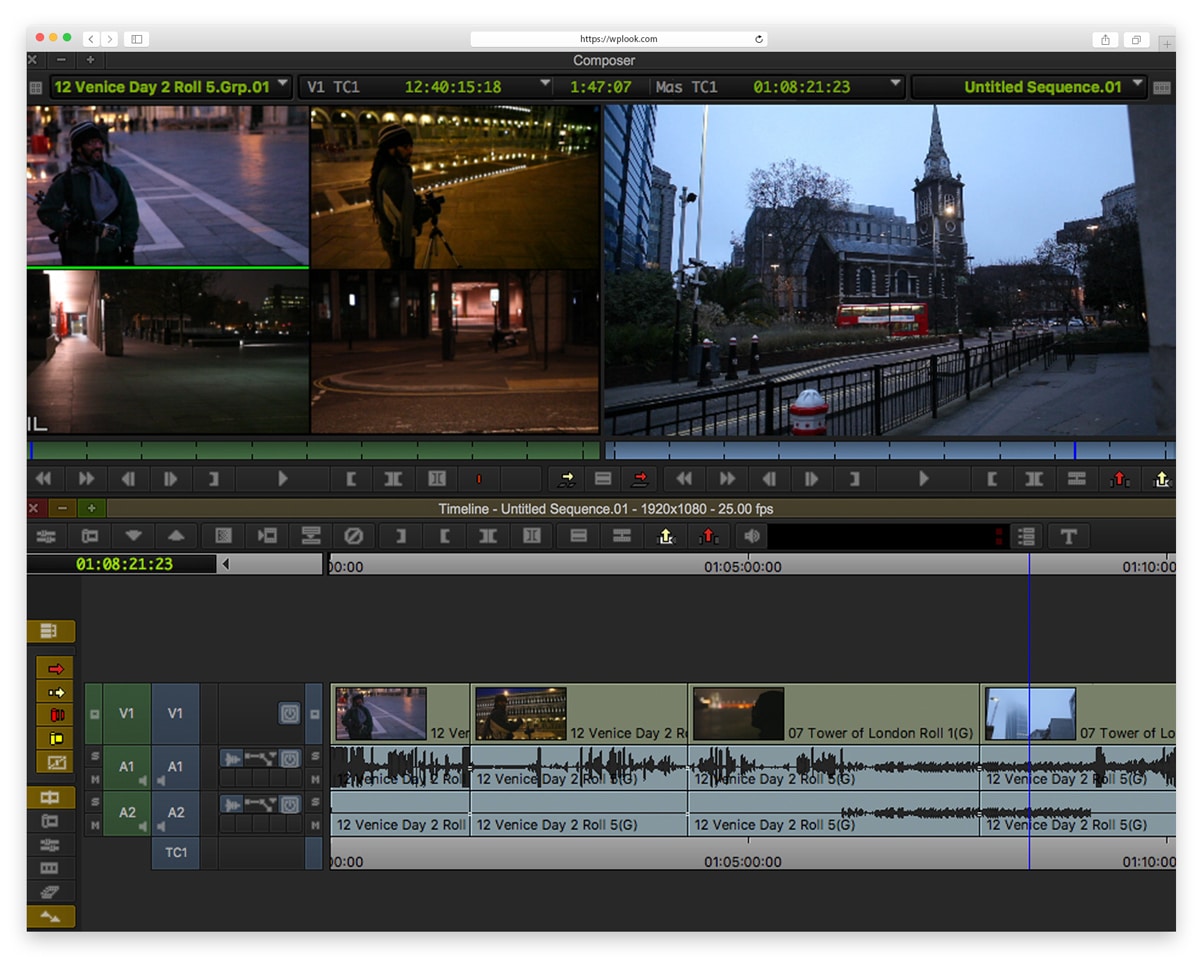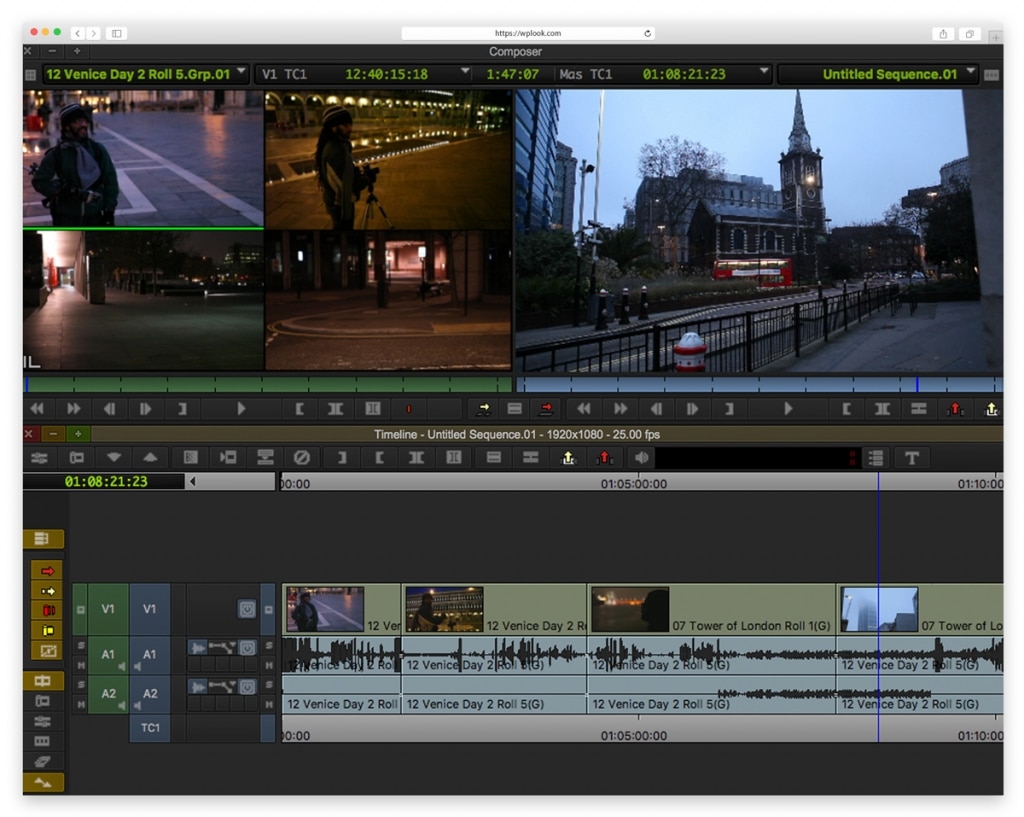 Avid is a professional and complex video editing software that is suitable for big projects. Most of your favorite TV shows including Beauty and the Beast and Guardian of the Galaxy Vol. 2 were edited using Avid. If you are looking to take on a big project, like say a feature film, I will highly recommend this high-end editing software. Avid supports both macOS and Windows platforms. Supported input formats include H.264, DV, MPEG, MPEG-4, XDCAM, DVPRO and AVCHD.
It also supports a variety of output formats like H.264, MPEG, AVC, DVPRO, MP4 AND AVC-Intra. If you have done your research, you might know that this editor doesn't come cheap. The pro version will need you to dish out a monthly fee of $49.99. If you relish a challenge and are looking forward to improving your video editing skills, why not go for Avid?
Learn More about Avid
DaVinci Resolve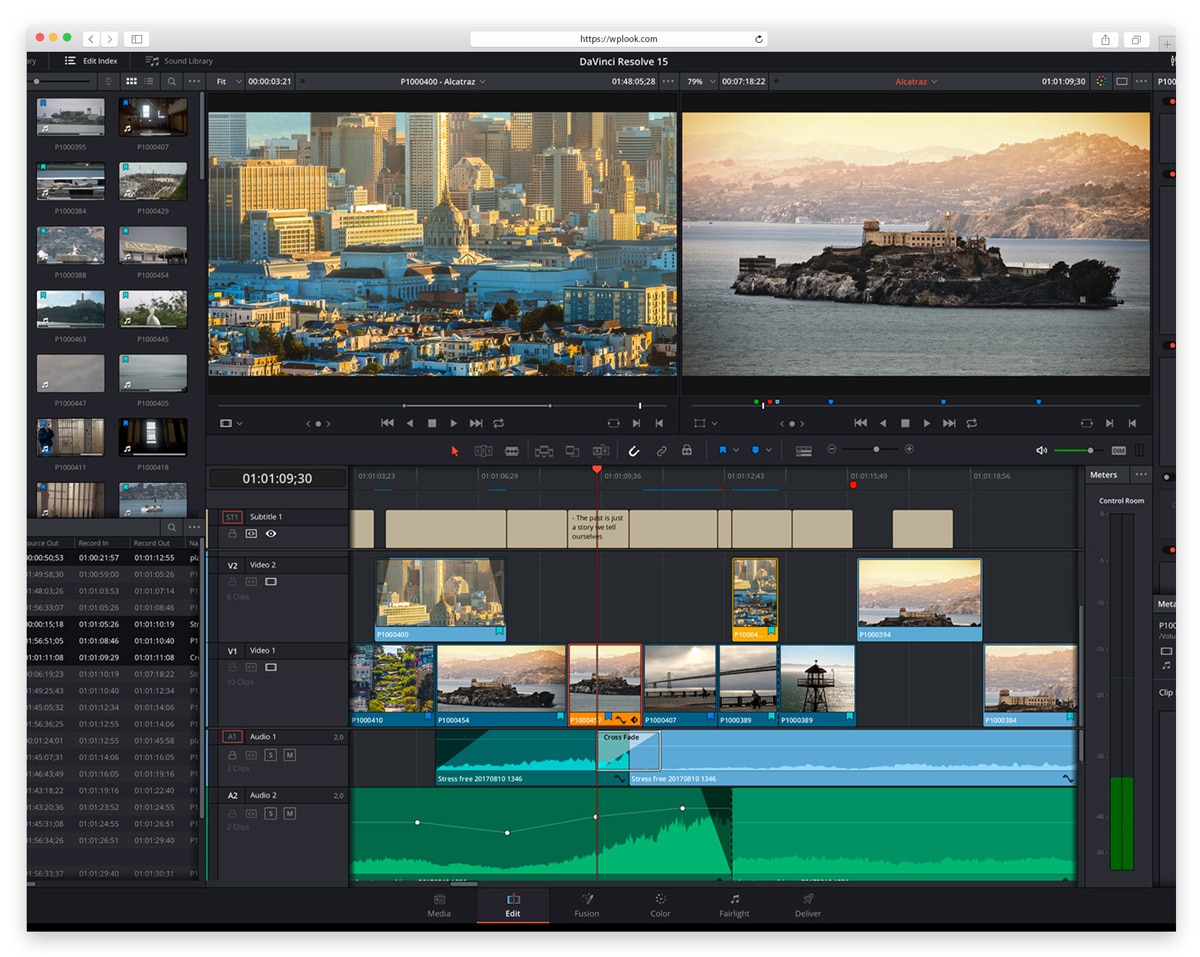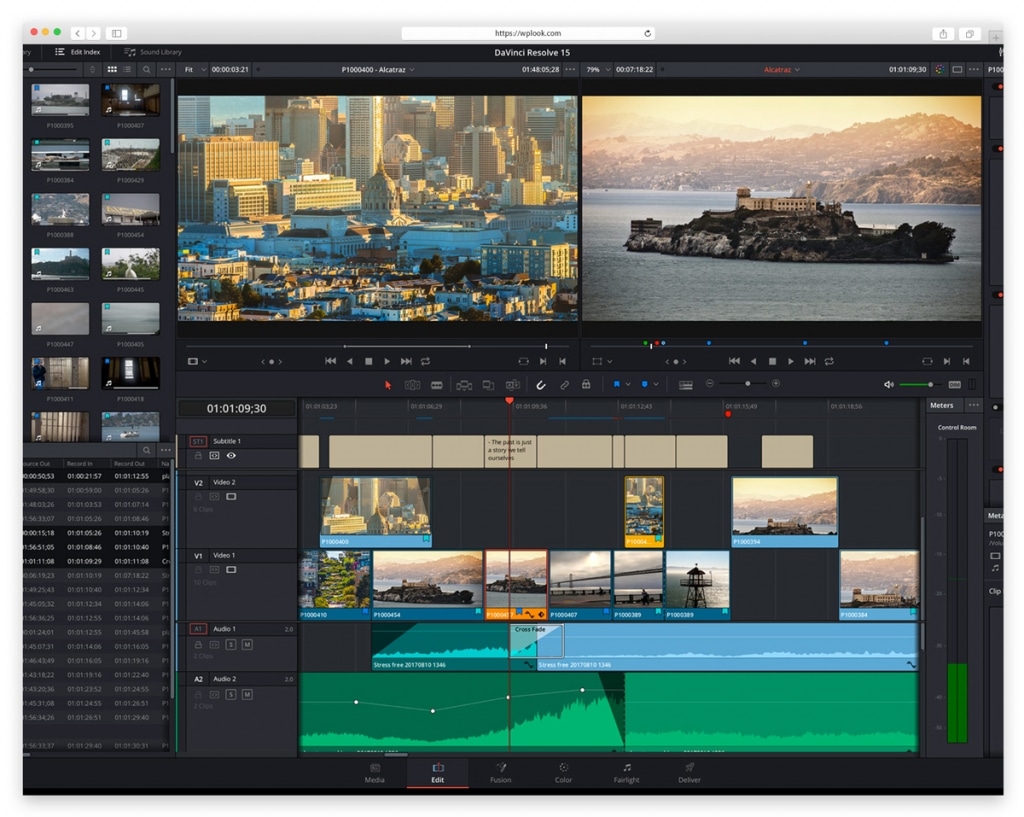 DaVinci Resolve is not your normal a video editing software; it will provide you with all the color correction tools you will ever need. This revolutionary professional video editing software started from humble beginnings as color correction tool, but over the years it has grown to be a popular full-fledged video editor. Supporting both Windows and macOS platforms, DaVinci Resolve is a top choice color correction tool for movie and TV series makers.
It also has standout features like speed effects, keyframes, multi-cam editing and much more. It is capable of supporting nearly any input format including AVI, DPX, R3D, MXF, DNxHD, CIN, EXR, ProRes and QuickTime. For output formats, you will have to settle with MPEG, H.264 and HDV.
Learn More about DaVinci Resolve
Camtasia by Techsmith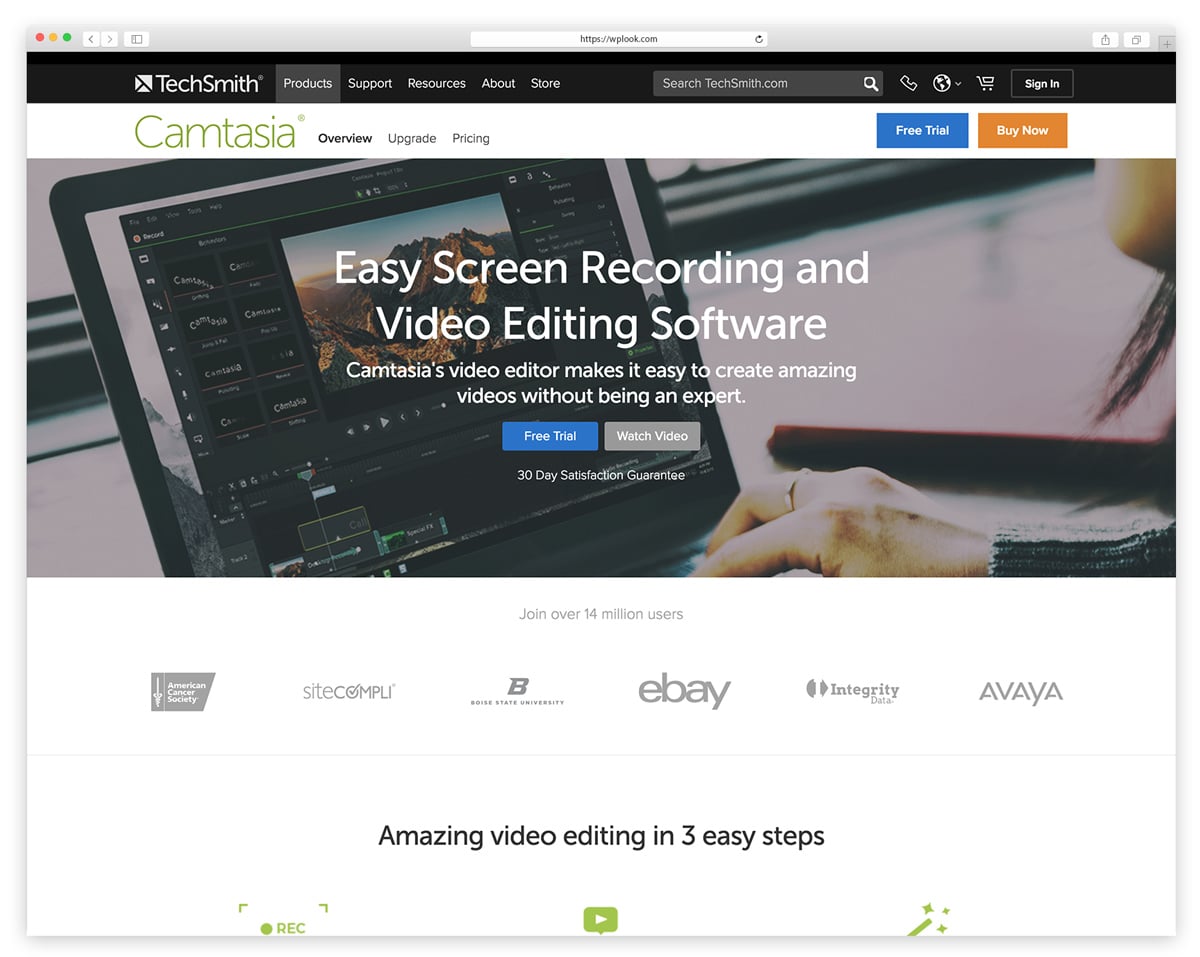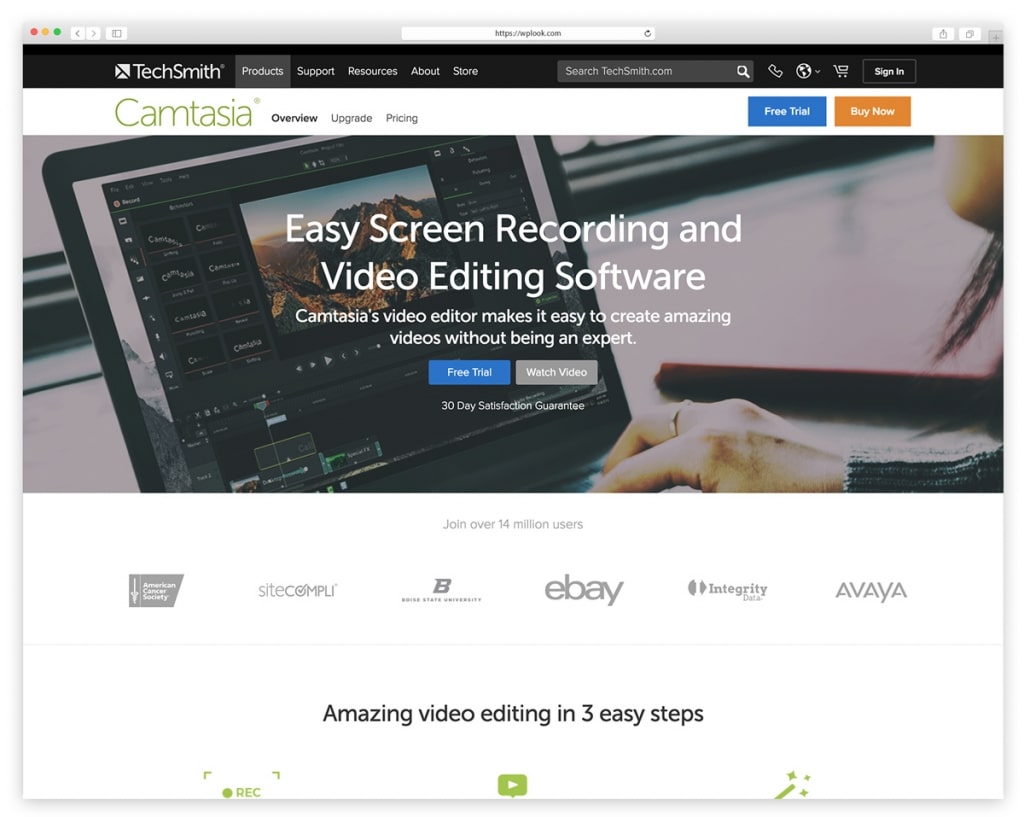 If you are looking for a full professional grade video editor with top-of-the-line rendering speeds, look no further than Camtasia by Techsmith. This editor comes well-stocked with a plethora of features and effects that improve speed and functionality. For all its features, Camtasia is still user-friendly and intuitive as other editors in this list.
Notable features include animations, voice narration, music tracks, green screen, transitions, motion graphics and drag-and-drop option. Camtasia targets to provide every feature under the sun to a video editor that is handy and reasonably priced. No other video editor in this price range brings you this many thoughtful features. With over 14 million users, you get a free trial with pricing starting at $249.
Learn More about Camtasia
PowerDirector by Cyberlink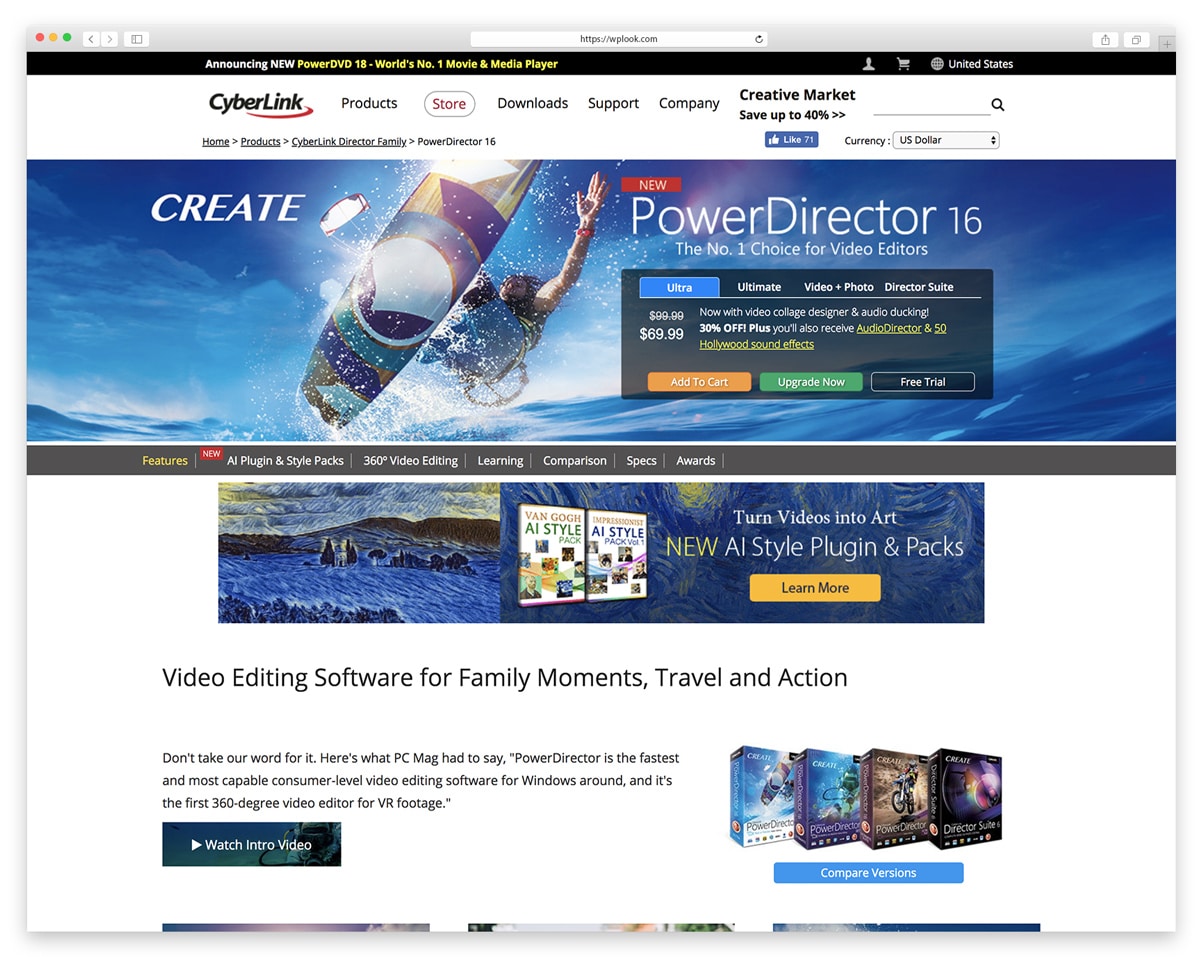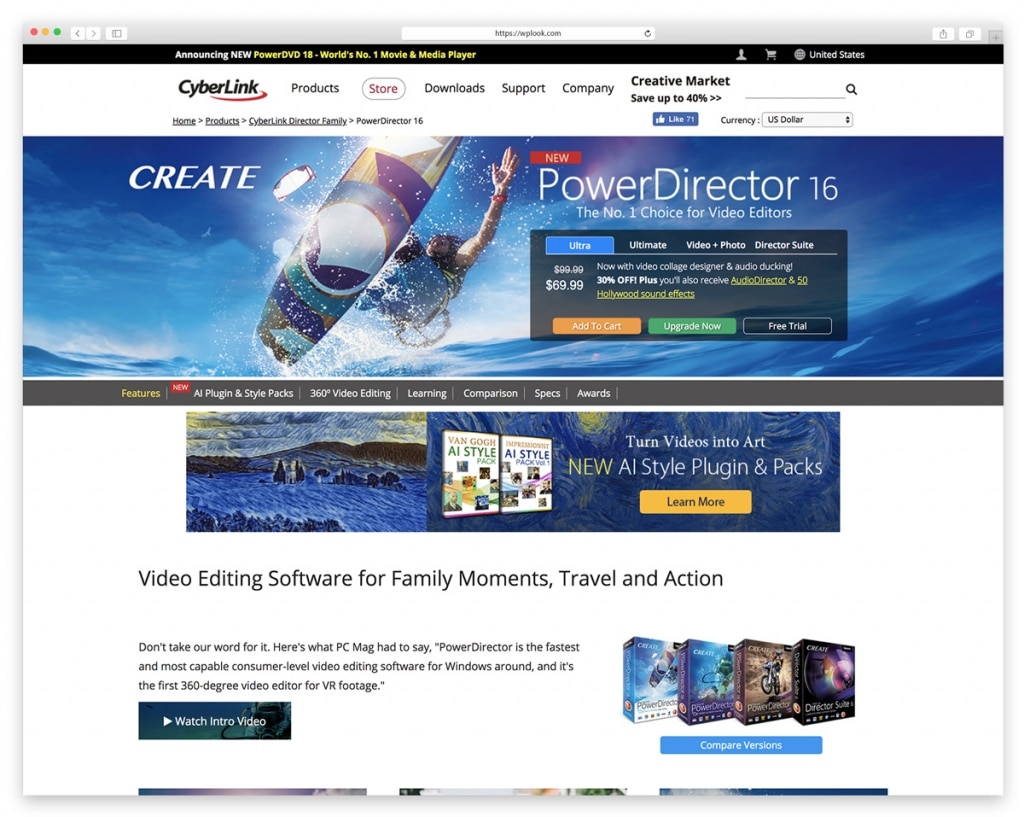 Cyberlink's PowerDirector is one of the fastest video editors that has a straightforward interface. It has everything you ever need to support your growing editing skills including an in-built color correction tool. PowerDirector by Cyberlink provides editors with an exceptional editing environment at to-die-for prices. It supports almost every known audio and video format.
The team behind this amazing software regularly updates it to add new features that will make your work easier. This video editor was the first video editing software to support 360 degree video editing. Available on Windows platform, PowerDirector is one of the most powerful full-fledged video editors out there. By paying just $79.99, you get unlimited access to its wide-ranging features.
Learn More about PowerDirector
Wondershare Filmora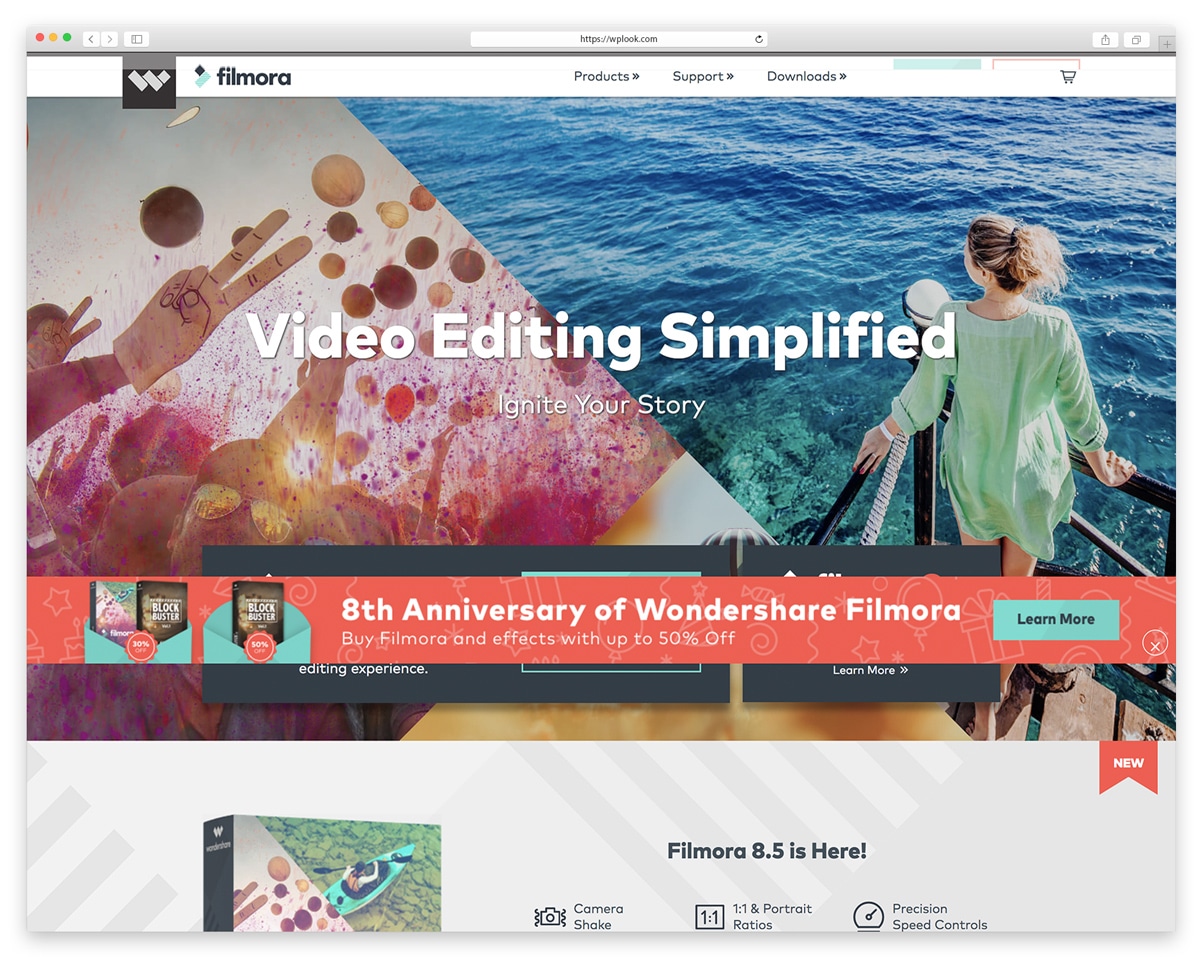 Filmora is another superior video editing software with an easy to use and intuitive interface. Some of the key features of this high-quality editor include motion elements, overlays, filters and an assortment of royalty free music. Title tool is one feature that gives Filmora the edge over its closest competitors. The company keeps a wide-ranging collection of tutorials which can act as a guide for beginners.
Beginners will also find the "Easy Mode" useful for honing their skills. This editor supports most of the popular audio and video formats just like other software in this list. Whatever the format your footage is in, you do not have to get worried about compatibility issues. Pricing starts at$59.99 for a lifetime license or $39.99 for a 1-year subscription. It is also available as Filmora Go for Android and iOS.
Learn More about Filmora
Apple iMovie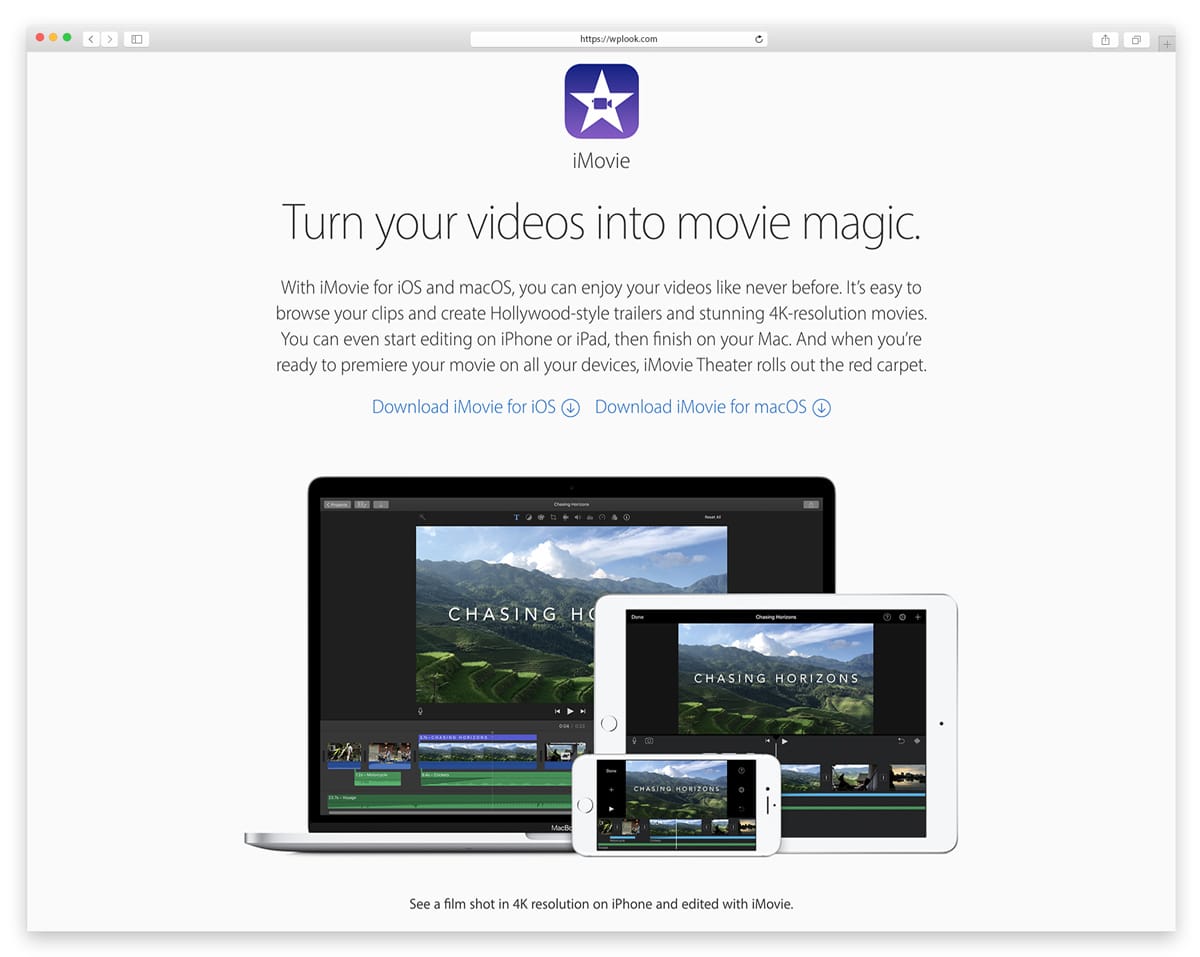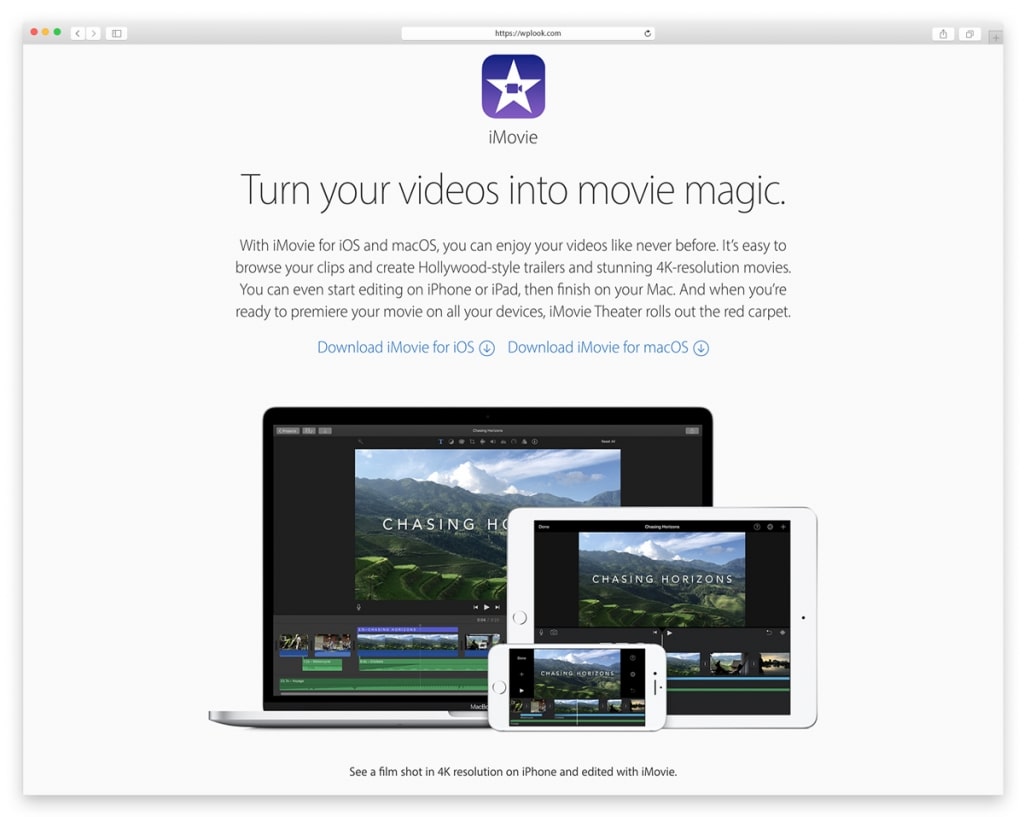 This is the second video editor by Apple on this list and for obvious reasons. First, the entry-level desktop editing app comes pre-installed with your Mac which makes it absolutely free. If you are a budding video editor looking for a simple and elegant video editing software that is free and does not cut down on features, I highly recommend Apple iMovie. The editor has a familiar and intuitive interface that makes it newbie-friendly. It comes with 10 high-fidelity filters that will give other editors a run for their money. The supported platform is only macOS. You can conveniently implement custom sounds and tracks by syncing the software with iTunes.
With this editor, you will enjoy the freedom of several input formats including H.264, JPEG/A, HDV, AVCHD, DV, iFrame, Apple Animation codec, Apple Intermediate codec and selected versions of MOV and MP4. For supported output formats, you will get MPEG, HDV, H.264, Apple VC H.263 and Apple Pixlet Video. Once you are done with your project, you can share using Facebook, YouTube or iMessage. Since this video editor is open and completely free for Mac users, it is a great place to learn video editing basics without spending a dime if you are just starting out. When you are ready to move to professional grade editors, the switch will be smooth.
Learn More about Filmora
Conclusion
Just like any software, you need to consider your needs before you decide to purchase a video editing software. Any of the above software would make a fine choice for you. Be realistic about what you will use the software for to avoid paying for software you don't need.
Also, you might be interested to know about the 10 Best Photo Editor Apps, where you can find the best photo apps around. If you require more guidance, do not hesitate to contact us!
Software