High-quality images are an invaluable part of the online content, they give your website a more professional look. As a designer, you probably have an extensive archive of images that need refining with photo editor apps. Editing images before uploading them online is an essential step as it enables you to adjust sharpness, color, white balance, exposure and more. This way, you can reproduce the image you saw in your mind when you took the photo. MacOS and Windows both have built-in photo editing apps that come in handy for quick edits. You will, however, need to consider a more powerful editor for complex edits. As a designer, you need an app that will do more than just import, organize and render photos.
There are several web-based photo editor software at your disposal. For a more professional outcome, you need to embrace desktop and smartphone apps. These apps help you to make the most out of the latest photo-editing techniques and offer you ways to organize and share your photos easily.
Standard features in these photo editor apps include:
1. Lens distortion adjustment
2. Vector graphic tools
3. Wide-ranging filter effects
4. Paint and drawing options
5. Shadow and highlight adjustment options
6. RAW converters
7. In-built photo organizers
Adobe Photoshop leads the pack as the most widely-used photo editing software among the design community. So much is its popularity that the word Photoshop has been verbified, just like Google. Publishers release new versions of their flagship photo editor apps annually to give them new and improved features and tools. We are in 2022, and it's the perfect time to check out some of the latest apps for the year. The many photo-editing alternatives can overwhelm you.
This article has rounded up 10 of the Best Photo Editor Apps across an array of platforms and budgets. We took into account ease of use, customer support, creative freedom, sharing options, functionality, price and community reviews. We hope that by the end of our detailed analysis, you will be able to pick the right app for your needs.
Affinity Photo ($49.99)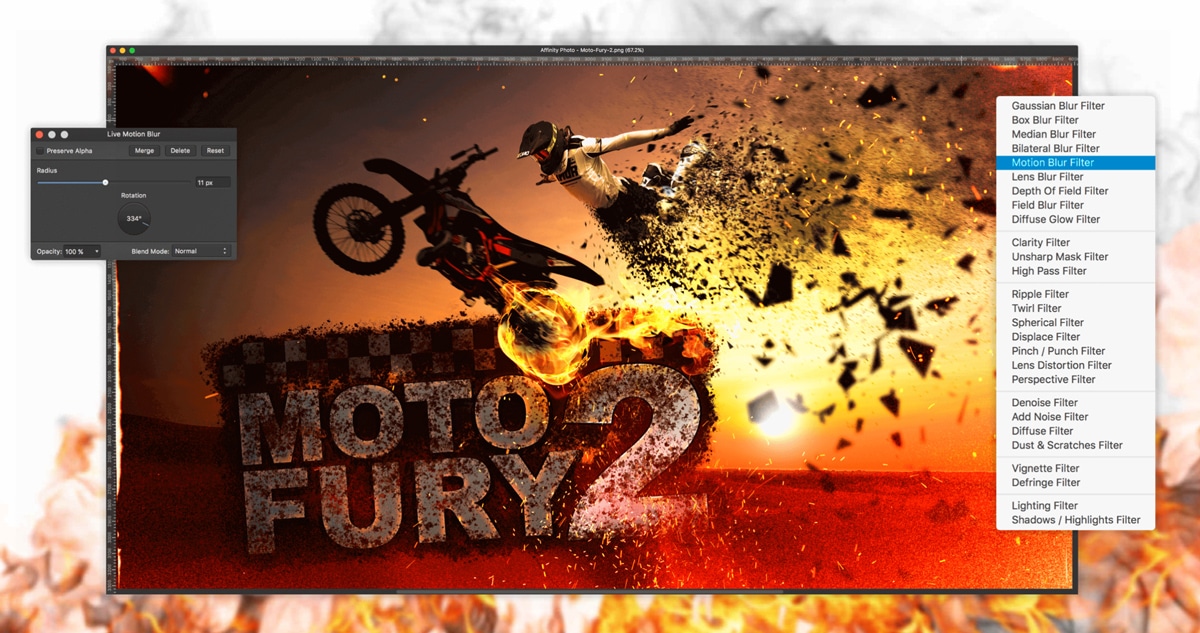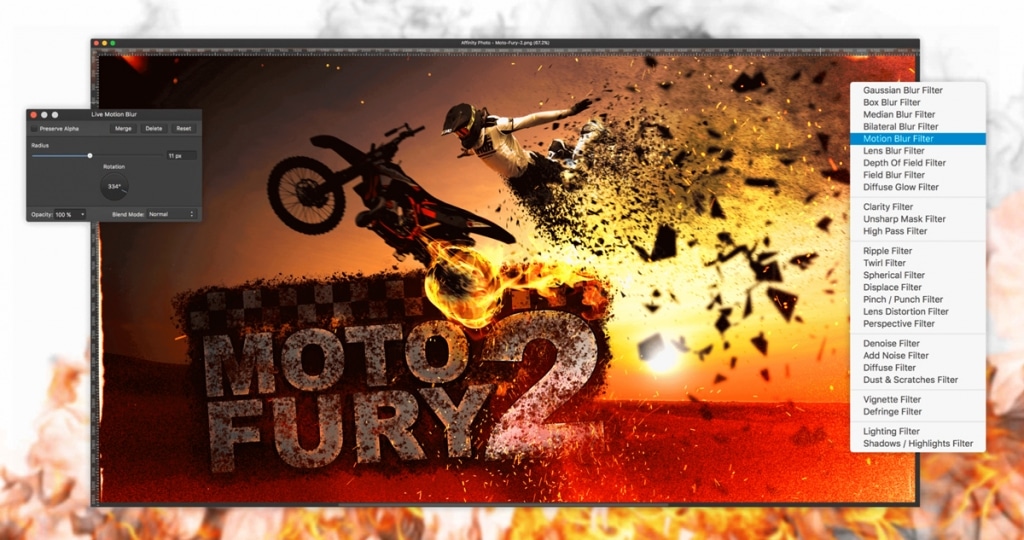 If you are intimidated by Photoshop and hate subscriptions, Serif's Affinity Photo is the ideal app for you. Affinity Photo's menu, layer tools, workflow, digital painting and batch tools are easy to master. This exciting image editor is available on Mac and also compatible with Windows 7/8/10. Their latest update, the Affinity Photo 5 has an impressive 57 customizable filter effects and over 120 brushes.
This software is the perfect image combining editor. It also fully supports Photoshop files. A one-off payment of $50 is all you need to start using this amazing software. The price is a relative bargain when compared to other image editors in this list. It is available on iOS, macOS , and Windows.
Key Features:
• Has an extensive list of tools for in-depth edits
• Stunning real-time effects
• Easy-to-navigate interface
• PSD import/export
• Supports 360° and RAW image editing
• One-time payment
• Dozens of tutorials on their dedicated YouTube channel
Learn More about Affinity Photo
GIMP ( Free)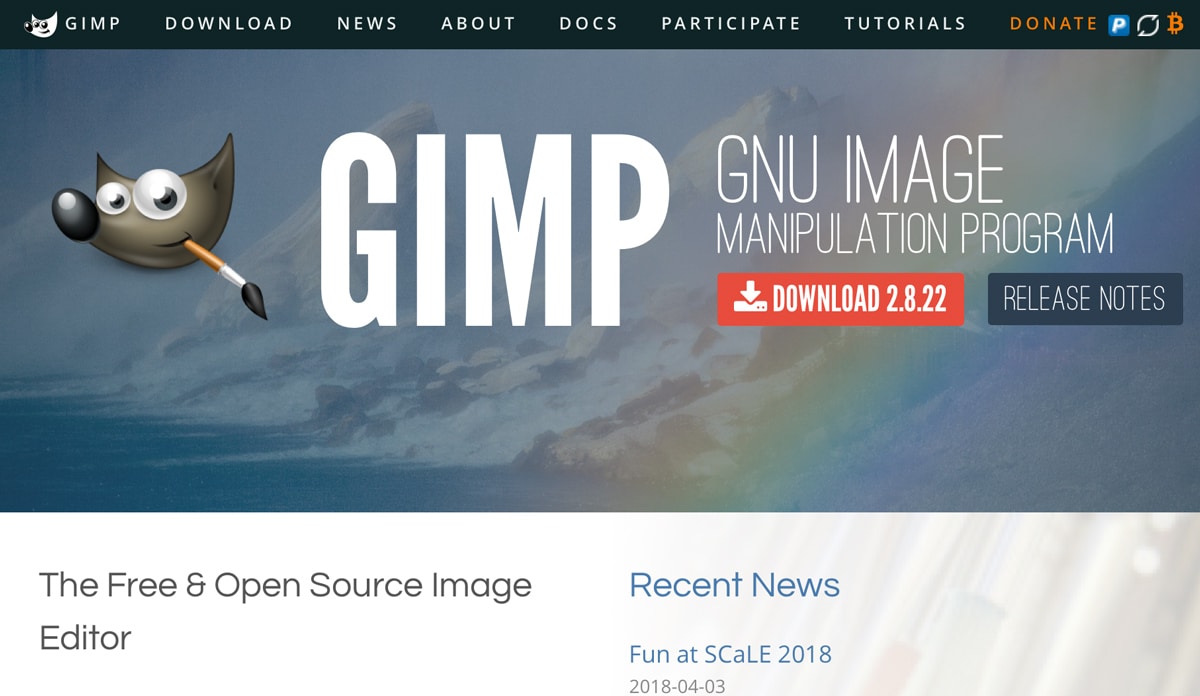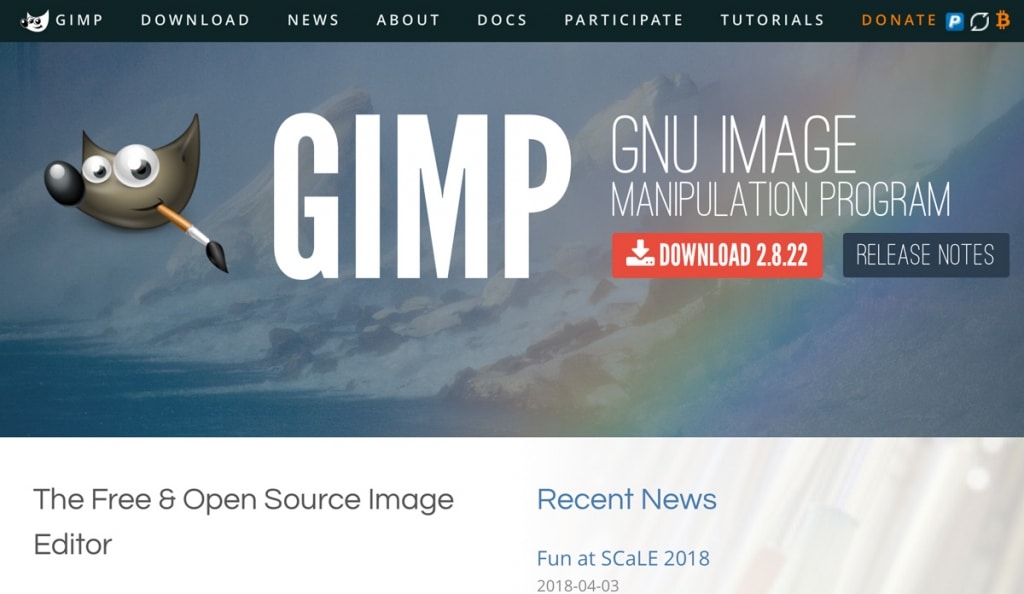 GIMP is a desktop-oriented, open-source photo editor. The app is widely called as the best open-source alternative to Adobe Photoshop. This is because it has most of the advanced editing and image-enhancing tools present in Photoshop. I highly recommend GIMP to designers working on a tight budget looking for an app with the right balance of power and flexibility.
The multi-platform photo editing app is compatible with Linux, Mac OS X , and Windows. The layer feature means that you can easily combine your pictures to your liking. You can use this software to edit all photo formats. GIMP has a large community of active supporters (both users and developers) that help to improve the app regularly.
Key Features:
• No limitations or ads
• High-quality photo manipulation
• A variety of advanced options
• User-friendly interface
• Supports programming algorithms such as C, C++, Python and Perl
Learn More about GIMP
Pixelmator PRO ($59.99)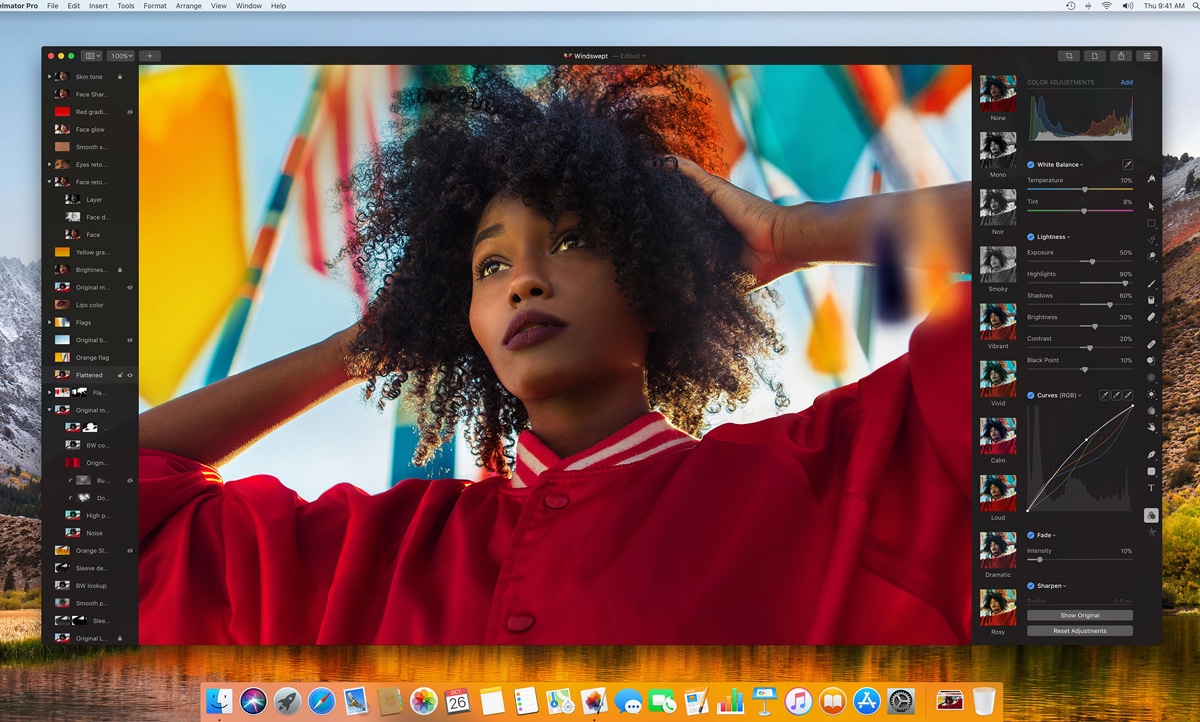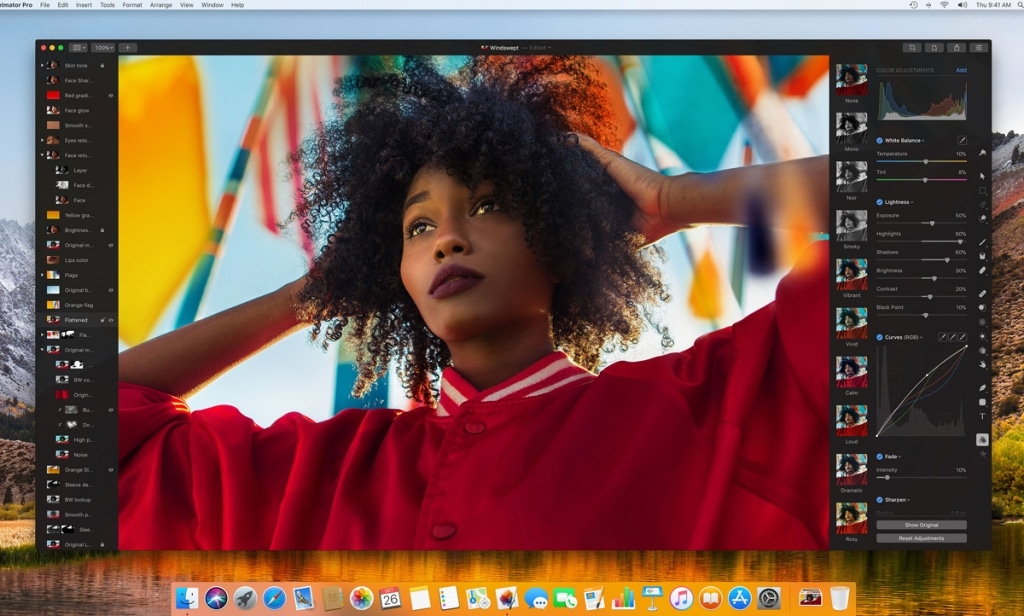 If your editing style is less intensive, Pixelmator PRO is the right option for you. Pixelmator is a detailed, professional editing software that is easy to download and install on your Mac. Based on a combination of open-source and Mac OS X, it is a household name in the Mac world especially for beginners and semi-pro designers. The app uses Mac OS X to empower you to edit photos just like Photoshop.
It is not as well knows as Adobe Photoshop or GIMP, but it is another high ranking photo editor app packed with 40+ advanced image-enhancing tools to make editing faster and more intuitive. Save your images in a format of your choice including PNG, PDF, PSD and TIFF. Its built-in export tools allow you to post edited images to Facebook and Flickr conveniently. The interface has been recently updated to make it more Mac friendly.
Key Features:
• Provides fantastic tools for manipulation
• Editing photos require minimum effort
• It supports vector graphics
• Has touch bar optimization
Learn More about Pixelmator
Photoshop CC (Different plans for individuals, businesses, students and schools)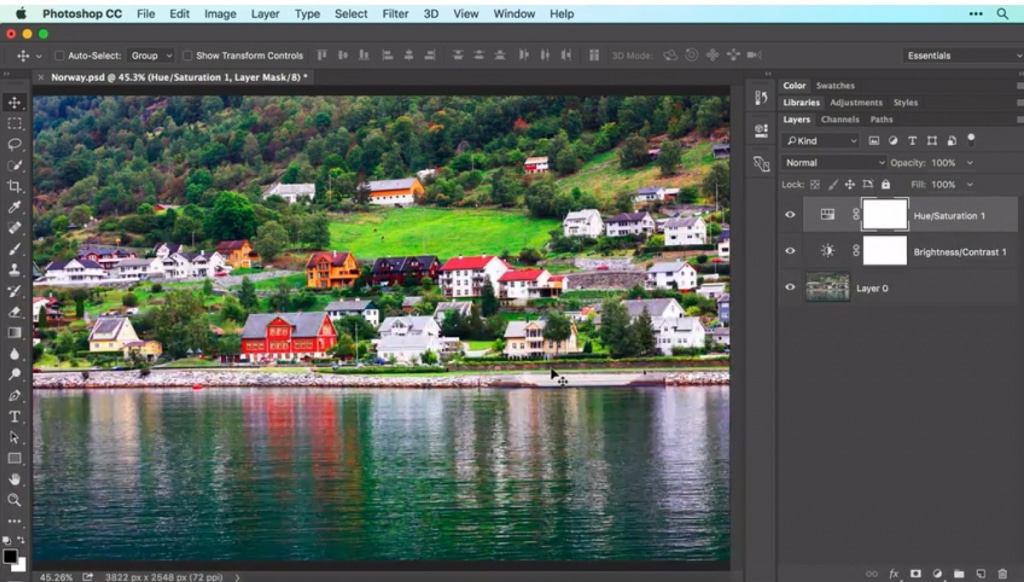 Photoshop is the benchmark for all the other photo editor apps. The Photoshop CC app works like magic and provides users with a decent toolset for editing images. There is no end to the possibilities available with Photoshop CC. This edition comes with a new auto-select tool, a variety of font and drawing capabilities and raw camera profiles.
With this program, you can draw magnificent drawings, create great paintings, design banners and logos etc. Available for both PCs and Macs, the only downsides to this head-bangingly brilliant app is monthly subscriptions and complex interface for beginners.
Key Features:
• Step-by-step tutorials
• Copy and paste shortcut
• Color and luminance range masking
• Ability to access Lightroom Photos
Learn More about Photoshop
Handy Photo ($2.99)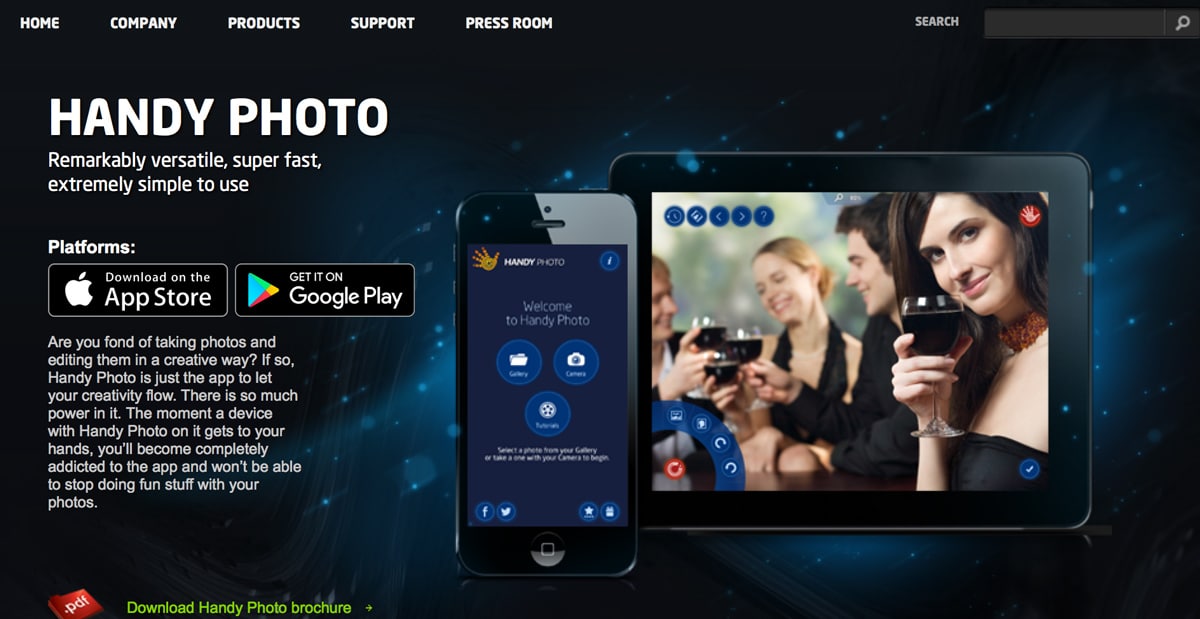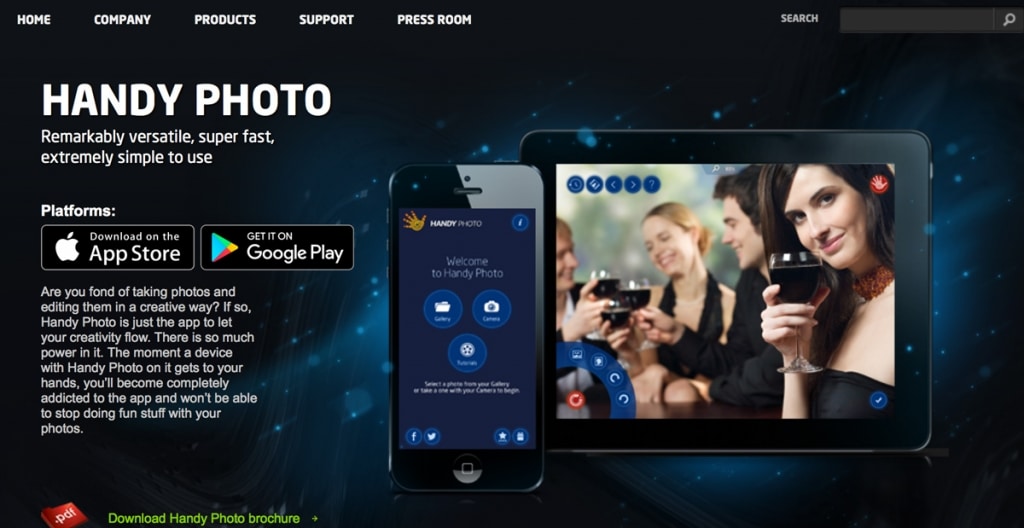 Handy Photo is one of the hottest all-in-one photo editor apps that packs impressive features. It has a fantastic interface designed for creative designers to develop awe-inspiring images. Handy Photo's editing and organizing abilities are well complemented by its range of powerful tools that allow you to add effects and work on layers. A product of ADVA Soft, it has a gentle learning curves for beginners.
Key Features:
• Simple to use
• Remarkably versatile
• Powerful photo filters
• Magic crop feature
Learn More about Handy Photo
Snapseed (Free)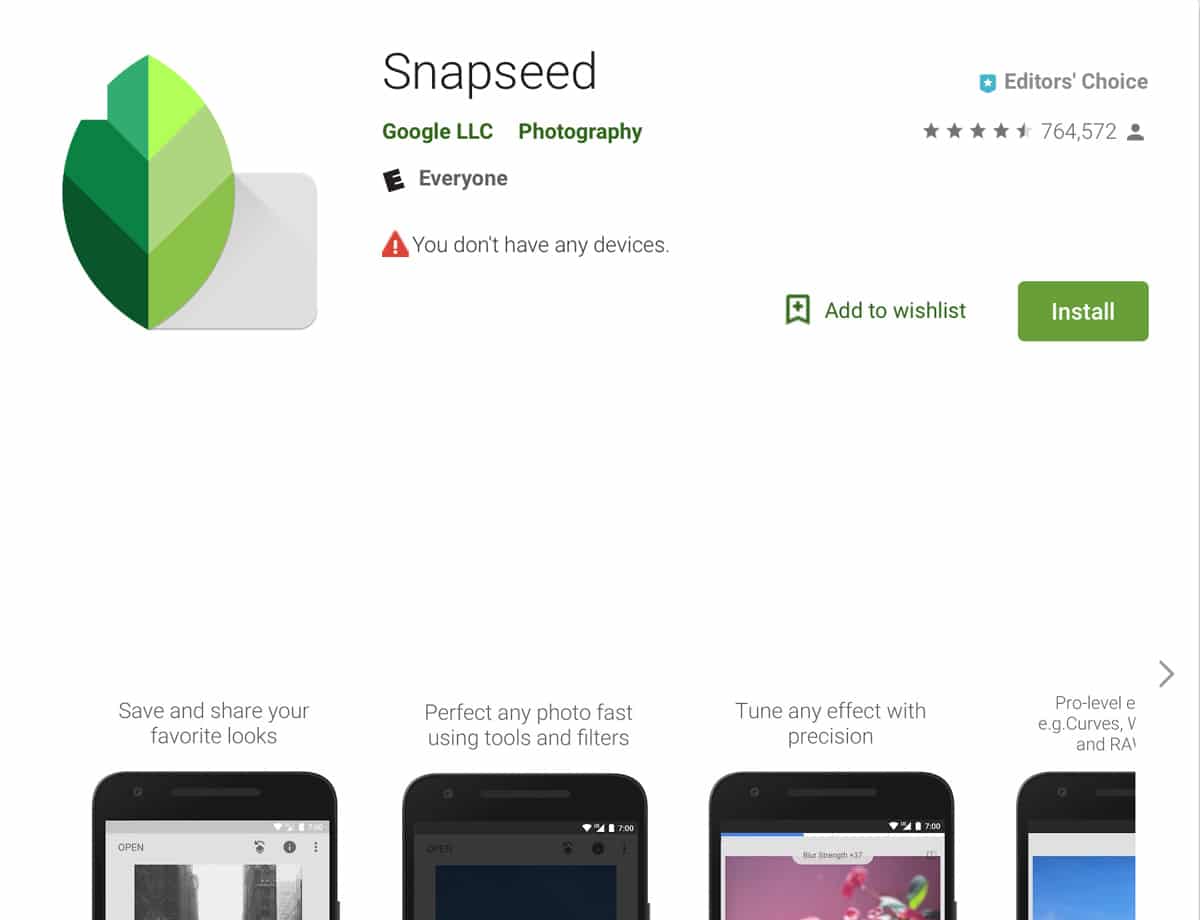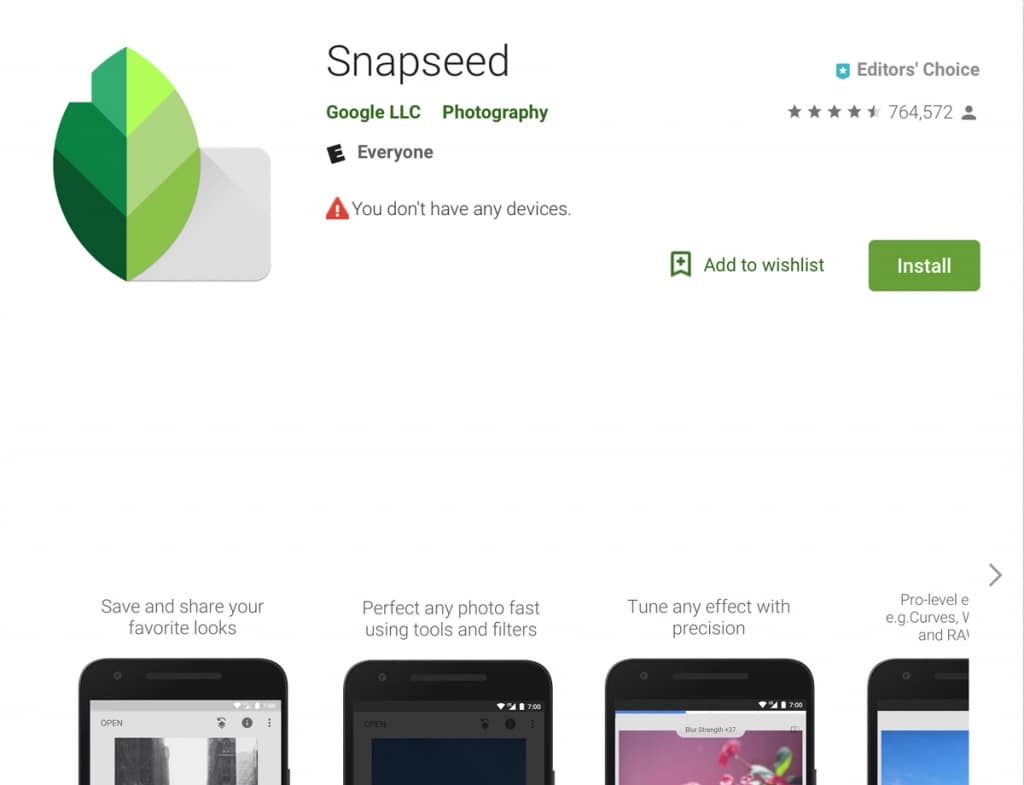 Snapseed is a straightforward and fun photo editor app that heavily relies on gestures to select and control a plethora of filters and other tools. Snapseed's simplicity is one of its major selling points.
The complete photo editing software has multiple features that will help you with picture enhancement, photo composition and retouching. It is easy to download and install, and it can be used on both iOS and Android operating systems.
Key Features:
• Minimal learning curve
• Updated regularly
• Selective filter brush
• Supports both PNG and JPG files
Learn More about Snapseed
Picmonkey $5.99/$8.99 (free 7-day trial)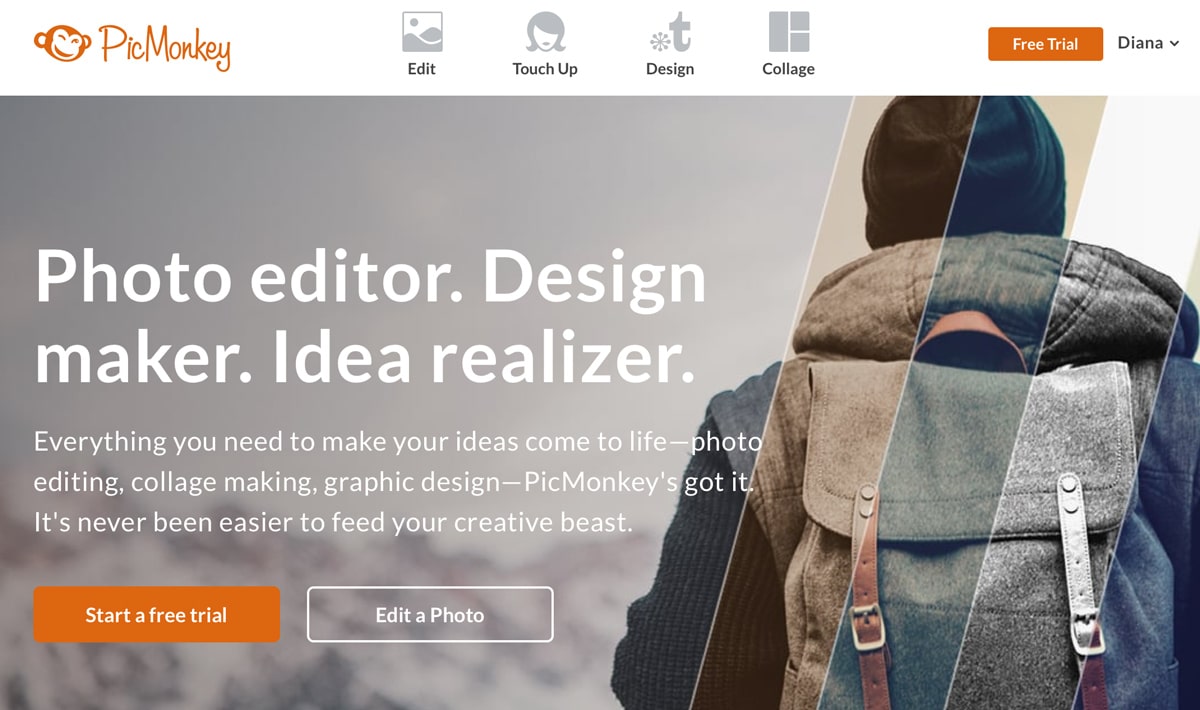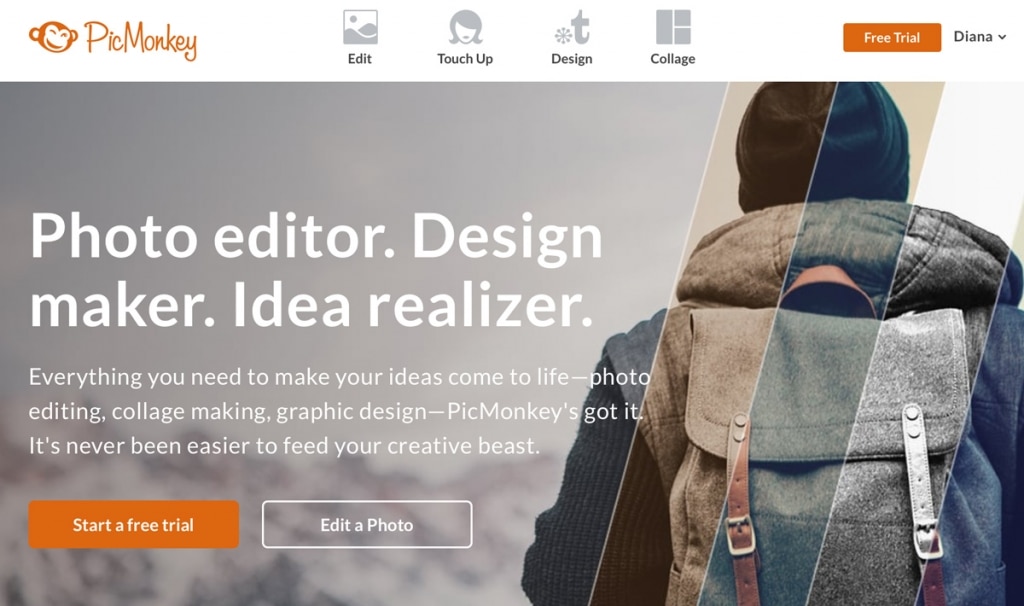 PicMonkey is another highly-rated photo editor app that comes with a complete graphic design package. This makes this web-based software fun and easy to edit images, crop them, make collages, touch up and more. The app can also be used on mobile devices.
It is compatible with both Android and iOS. If you are looking for a photo editor that will help you develop your design skills and help you attain your full potential, you should definitely try out PicMonkey. Overall, PicMonkey is an invaluable tool that can produce stunning results in the hands of a gifted designer.
Key Features:
• Offers 4 editing modes
• You can print directly from PicMonkey
• Has eye-catching designer-made templates
• Includes premium fonts and special effects
Learn More about PicMonkey
VSCO (Free)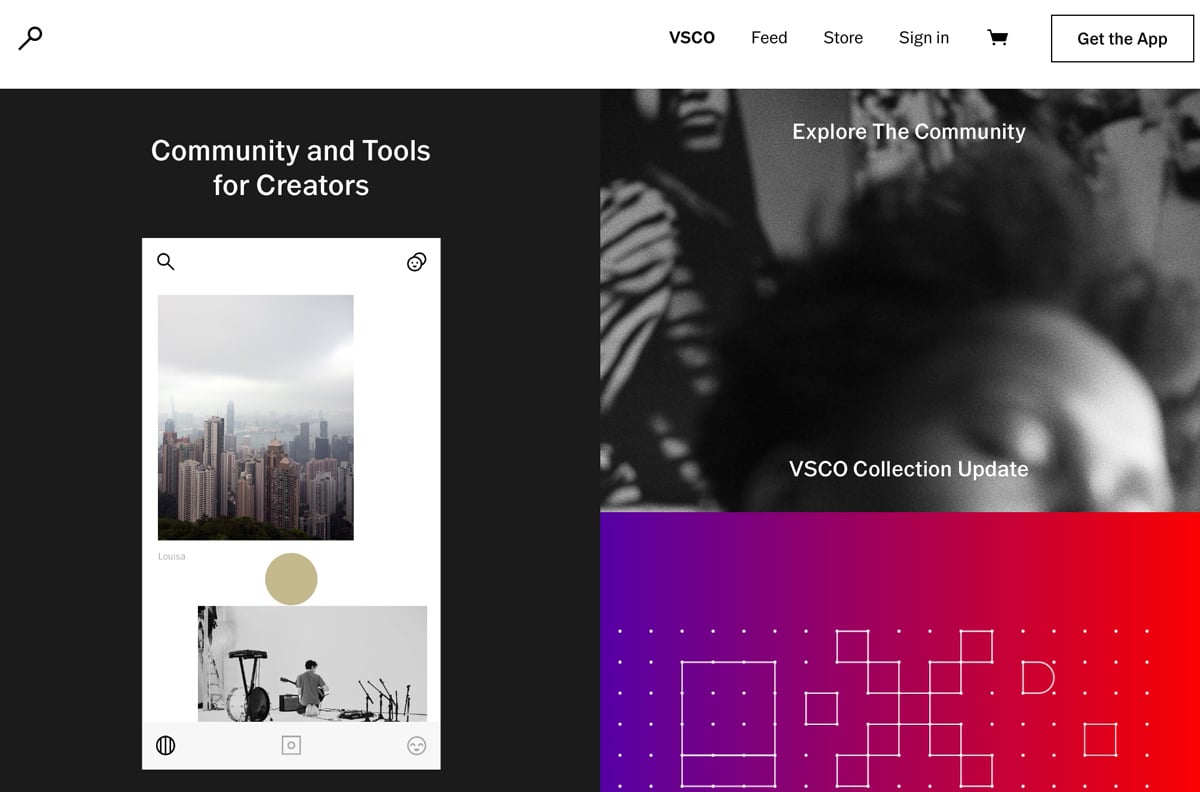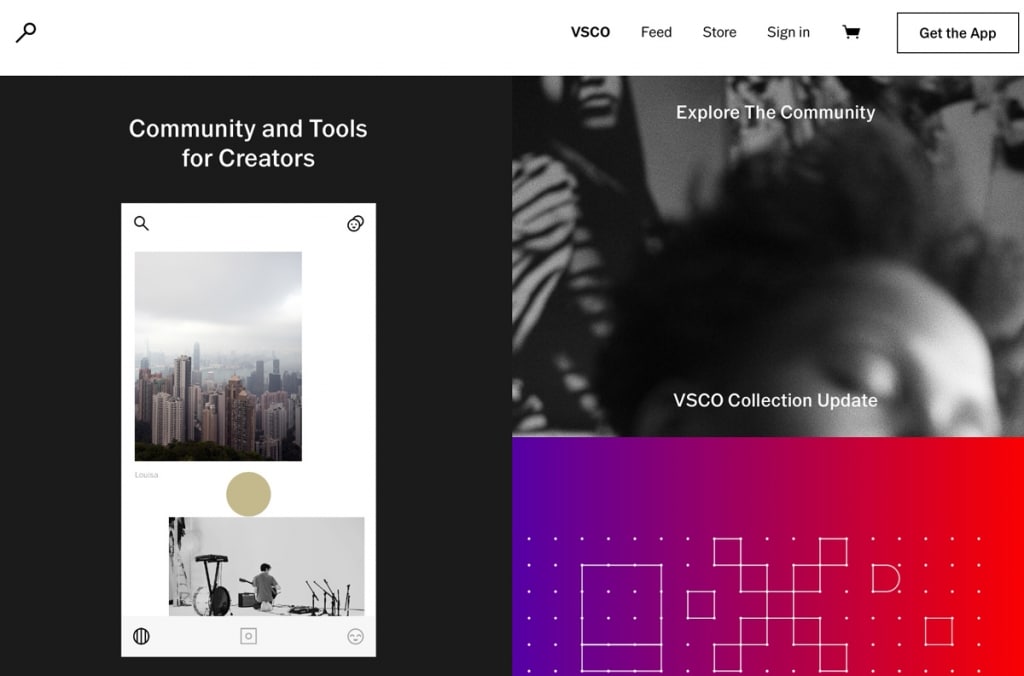 VSCO is another powerful and intuitive photo editing and camera app tool for mobile devices. It is available for both Android and iOS. It was designed with a modern-photographer needs in mind.
Its minimalist interface enables you to get some terrific image output. It may be a little daunting for entry-level users. The all-new VSCO X has a 7-day Trial period and a one-off $19.99 payment.
Key Features:
• Innovative camera controls
• You can easily share your images through the VSCO community
• Social media integration
Learn More about VSCO
Befunky (Free)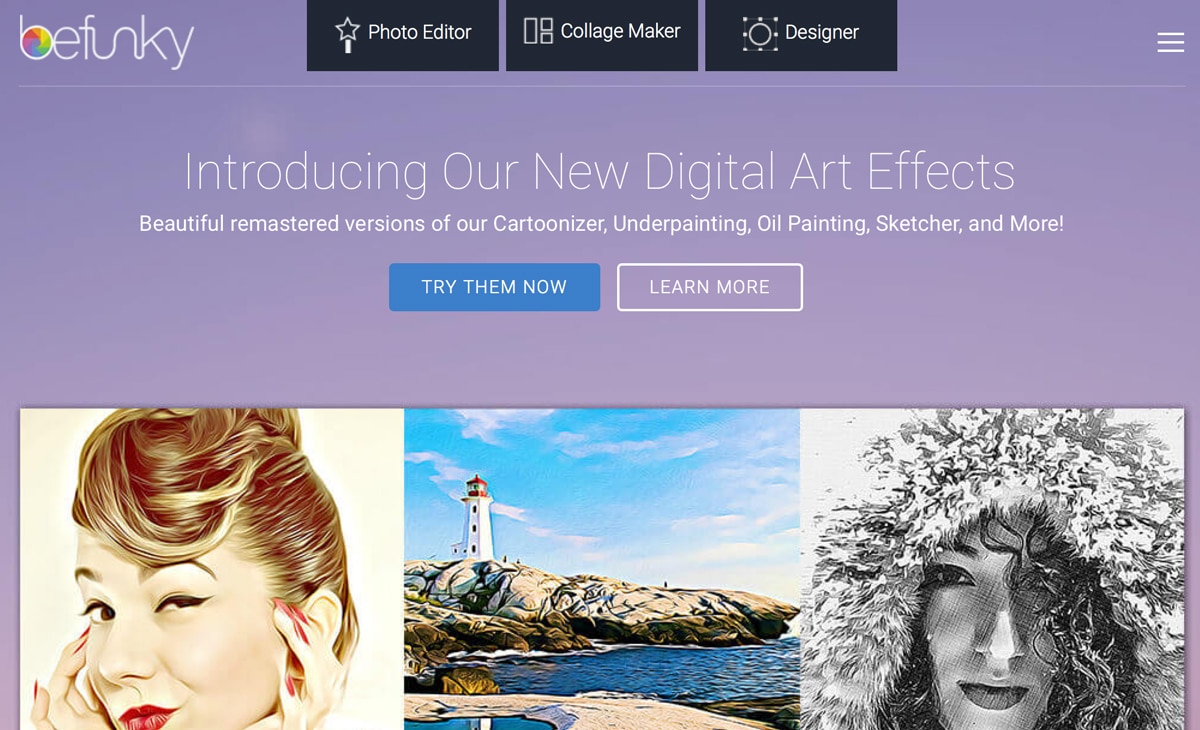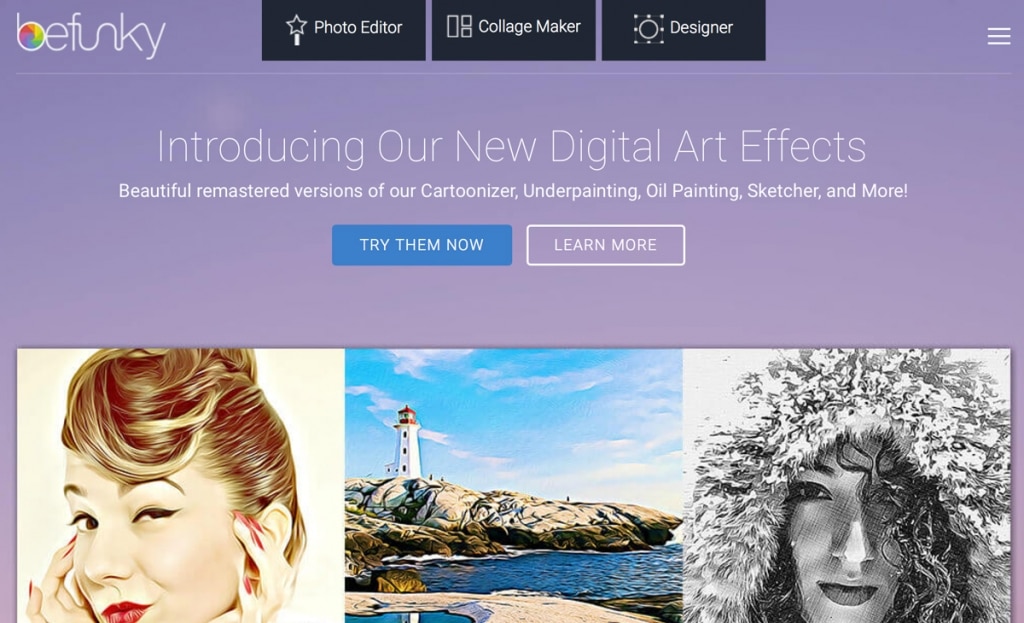 Befunky might appear like a rather simple photo editor, but take a closer look at the main menu and you will discover a wealth of features: pull-out menu and in-built effects. What really sets Befunky from alternative photo editor apps is that it portability that allows you to upload photos from almost anywhere.
This app includes most of the essential editing tools for designers. It will help bring out your creativity to edit photos proficiently before sharing them online. You can use it online or on your iOS or Android-powered smartphone.
Key Features:
• Advanced photo effects
• Hundreds of fonts to choose from
• Full-screen workspace
• Supports up to 4k pixels square
Learn More about Befunky
PaintShop Pro ($79.99)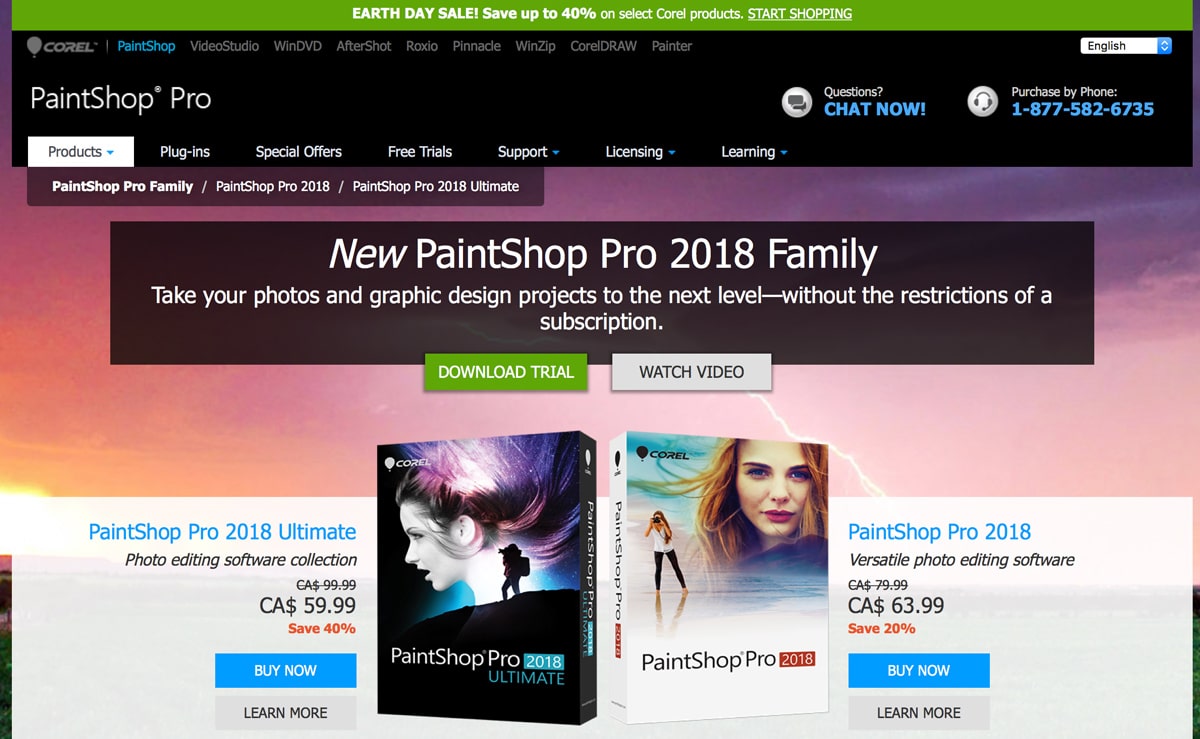 Last but not least is PaintShop Pro. This user-friendly editor has a variety of advanced editing options, 86 creative filters and graphic design tools. PaintShop Pro is every designer's dreams. It is packed with handy tools that will help you manipulate your images to your satisfaction.
Notable tools include lens correction fixes, photo organizer and fade correction tool. Graphic designers can make the most out of the many brushes and drawing tools. The standard plan goes at $79.99 and is compatible with Windows 7/8/10.
Key Features:
• Automatic and hands-on editing tools
• Supports both vector and raster image formats
• Clean and organized interface
• Smart Photo Fix Tool that lets you compare images to make alterations
Learn More about PaintShop Pro
Conclusion
If you are serious about design, you're going to need more than the basic photo-editing tools a smartphone can provide. You need to rely on powerful desktop apps that make ordinary images look attractive.
The best photo editor apps listed above have dedicated image editing suites that will allow you to do adjust just about everything in a photo. The best software depends on what exactly you need from it.
You might also consider reading the 13 Best Code Editors Available in 2018.
photo editor apps