In this golden age of technology, having a website is more of a necessity than a luxury. A website helps you to express yourself and enables you to get in touch with your targeted audience. Gone are the days when building a website was expensive and complicated. You no longer have to be an IT geek to make a website from scratch because the basic website setup process is straightforward, you just need to know where to start.
Regardless of whether you have coding knowledge or not, you can get your website up and running in 3 simple steps that we will discuss below. There are several CMSs and hosting providers with wide-ranging plans to choose from. Before you begin the process, it is advisable to draw a layout draft of your ideal website.
If you are wondering how to make a website, this post is for you. We decided to come up with a detailed and easy-to-follow guide that will make your job much easier.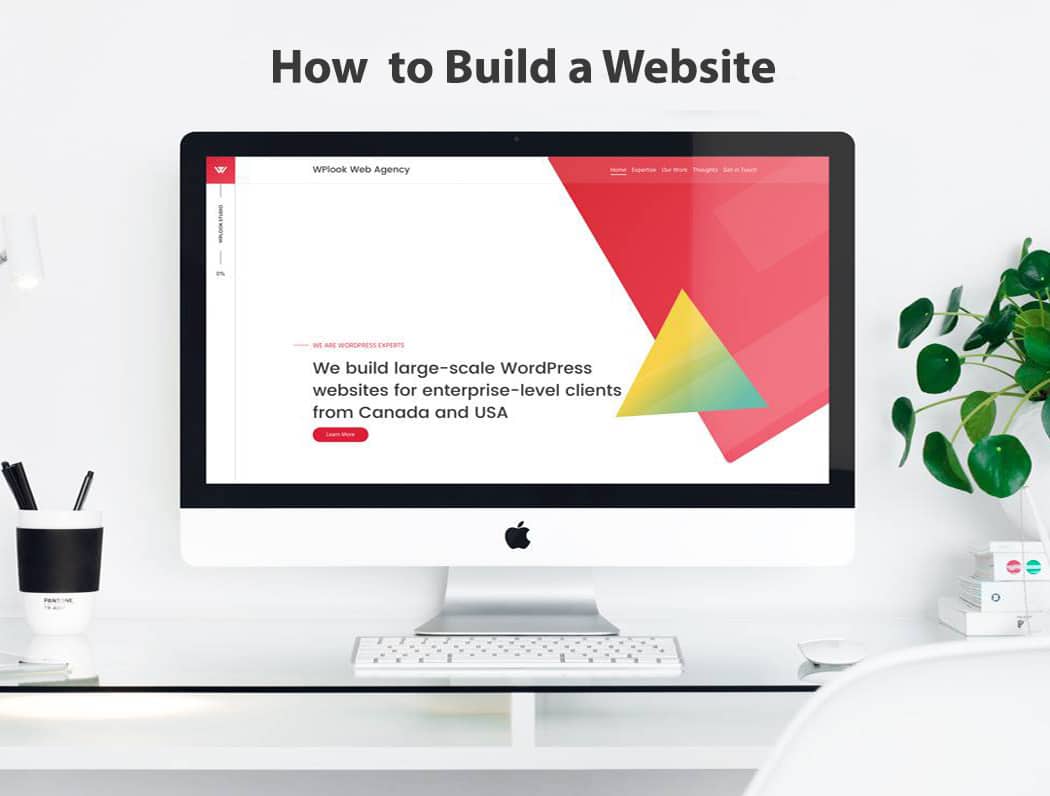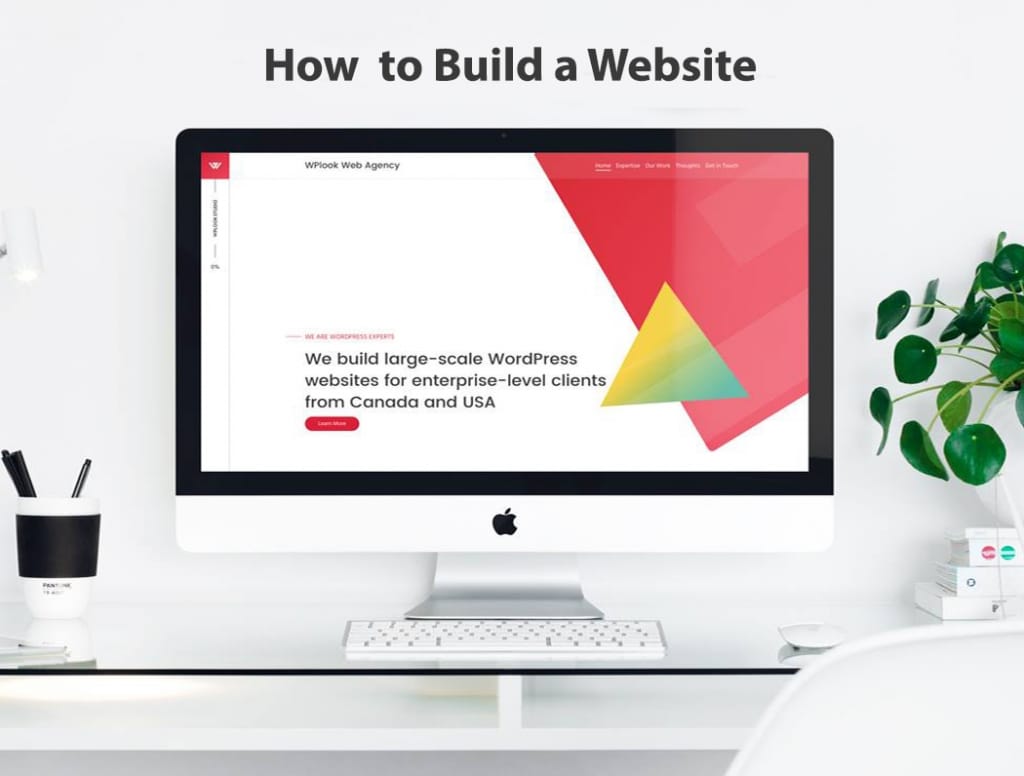 Choose a Platform
When you decide to build a website, the first thing you have to do is to pick the ideal CMS. Some platforms require the website builder to have a bit of coding and design skills while others are beginner friendly. Learning and mastering HTML, PHP, and CSS from scratch can take you months. If coding languages sound like foreign languages to you, no need to panic. There are many platforms to choose from, but the most popular ones are WordPress, Drupal, and Joomla. Picking the right platform will save you unnecessary headaches. Do extensive research and have a look at the pros and cons before making an informed decision.
Here at WPlook Studio, we recommend WordPress.
One good thing about established platforms like WordPress is that they have an amazing community support.
WordPress makes it easier for you to focus on creating your website, posting content and growing your business.
It is a free newbie friendly platform that powers millions of websites all over the world.
It's more flexible, easy to set up and more customizable when compared to other platforms.
Whether you are a blogger, creative artist or small business owner, you can craft a fully functioning and nicely designed website in minutes and publish your own content for the world to see.
WordPress is also mobile friendly. Many people prefer accessing the internet via hand-held devices like smartphones and tablets. It's imperative that your website looks appealing on all devices. Gone are the days when PCs ruled the world of the internet. The high responsive nature of WordPress makes it the ideal platform for your website.
Get a Domain Name and Hosting Provider For Your Website
WordPress offers you a free domain name. A domain name will help identify your website. You have to choose one that is unique, catchy and matches your business name. If you need help, you can check this article that will help you to find the perfect domain name for your website. Domain names typically end with .net, .org, and .com. and a website in this format "example.wordpress.com" will not look professional to your customers.
Hosting your website on this platform is cheap but it can get really slow which may negatively impact your loading speeds and SEO rankings. If you are serious about your business, you need to look for a WordPress hosting provider that will make your website look professional. Consider security options, uptime, price, management options, server speed and customer support when picking the right web host.
WPlook Hosting is one of the best WordPress hosting providers around. Apart from having 3 reasonably priced plans, they also have an amazing support service. You can get your website up and running with a transparent monthly fee. Also, WPlook offers a generous 30-day money back guarantee. The better the plan, the more you unlock incredible customizable features. Enter your personal information including your full names, country, city, street address, zip code, email address and phone number, and once you are done registering, create a unique password and store it safely for the next step.
Set Up and Customize Your Website
This is the last step and the most exciting. Install WordPress on your domain. Log in to WPlook, go to the control panel and click on the install button.
The next part will involve customizing your website with themes and plugins. Plugins come with extra features not included in the WordPress platform. Consider installing Google Analytics and Yoast SEO for WordPress. WPlook Studio has awe-inspiring and professionally designed themes to choose from. The themes are suitable for personal blogs, non-profit organizations, and businesses. Once you pay for hosting, you get access to an array of striking themes. Some of the most popular WPlook Studio themes include Morning Time, Charity, Health & Medical, Studio 8, Gym & Fitness, The Architect, Benevolence and FitnessLife just to mention a few.
Now that you are done customizing your website, it's time to add content to your new website. You can include as many tabs as you wish. To find the pages section, look along the sidebar of your dashboard.
The most popular pages are "About us" – write a brief history of your company's background, "Contact us" – clearly indicate how customers can reach you, insert phone number, email address and hours of operation, and "Services"- outline the products or services you provide. On the Homepage, include your business name, location, and reasons why customers should pick your business over your competitors. If you have social media accounts, the contact us page is the best place to put the links. After updating content, save the changes by clicking the update button. You can easily add posts to your website if your website has a blog. Upload stock photos, insert your own text, upload engaging videos and click publish.
Conclusion
Congratulations! If you followed the above steps on how to make a website, you should have a fully functional website. With time, you will realize that making your own website is as simple as creating a PowerPoint presentation. You will not need to spend your hard earned money hiring designers to make a website. Contact us if you come across any difficulty and we will be more than happy to help.
Create a Website
Agency, Benevolence, Blog, Charity, NonProfit, Personal Blog, WordPress Themes