Benevolence
Build a stunning Nonprofit or Church website that's certain to appeal to visitors. Let Benevolence help you showcase all kinds of content in an attractive way, raise funds for a cause, have an eye-catching website and meet your organization's goals.
Limited time offer, buy the Theme Today and
Get $30 OFF!
Save Your Time and Money
Have an Extremely Fast Website
Get Powerful Features
Get Top-notch Support
Integrated with PayPal & Visa
WooCommerce (Online Store)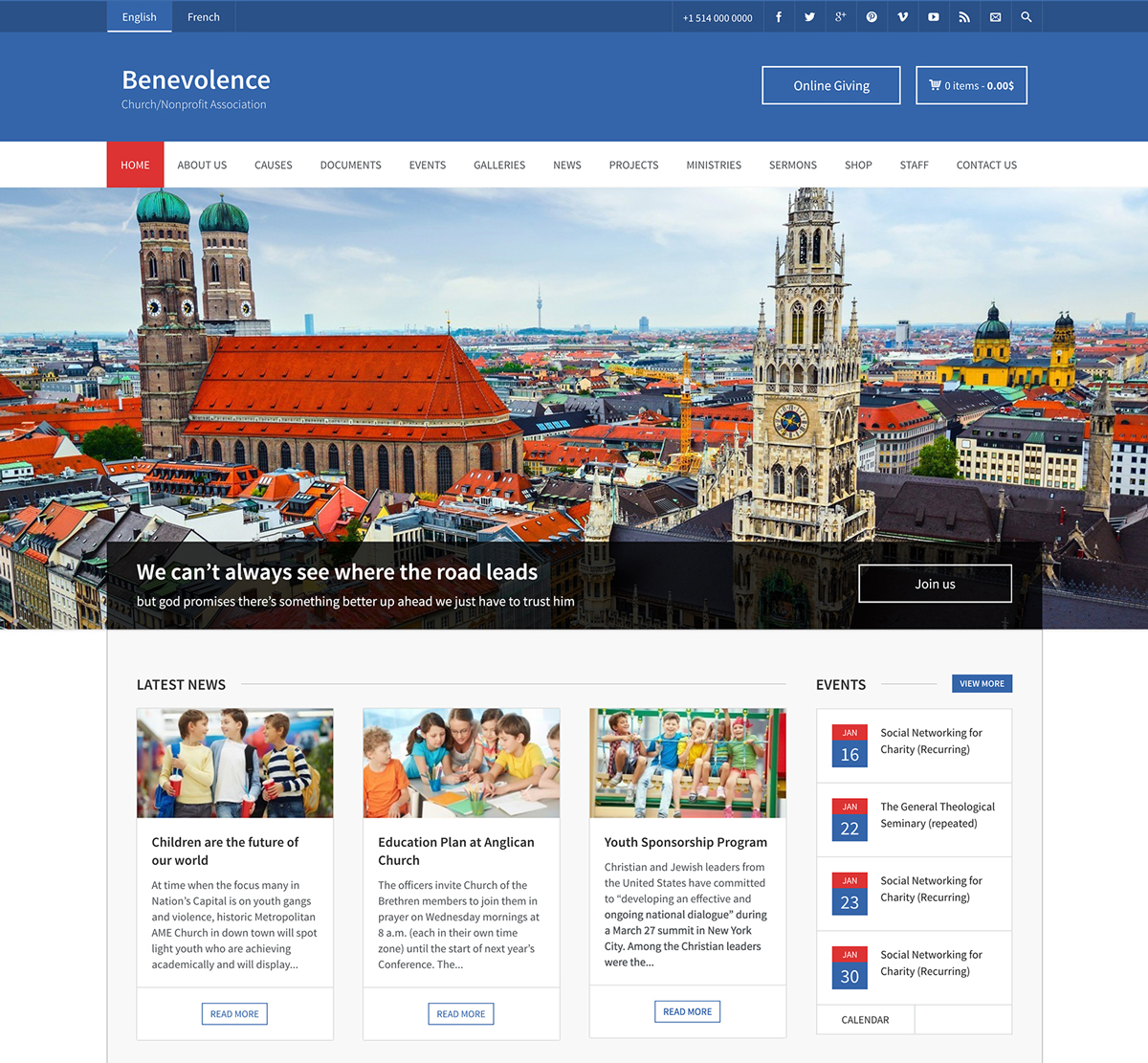 Get the Benevolence WordPress Theme and Build Awesome Nonprofit Websites
Benevolence is a gorgeous and user-friendly premium Church WordPress theme created specifically for churches and nonprofits. Truly versatile, with 11 custom post types, 18 widget areas, a child theme and unlimited color options, this fully responsive and quick-loading theme is both simple to use yet delightfully complex (in a good way!) when it comes to its back end functionality.
Smart Features
What makes the Benevolence WordPress Theme so unique:
Extremely Fast
The fastest page load speed for a Nonprofit website; Speed Grade: A90+
Responsive Design
The theme looks awesome at any size and is pleasant to read from any device
Custom Logo
Upload a custom logo that reflects your organization's brand identity
Multilingual Ready
With a multilingual site, you can extend your client reach on a global scale
Clean Code
We use the latest WordPress practices to optimize the theme and the code
Great Support
We offer top-notch, quick and professional support
Child Theme Included
Use the child theme to stay updated on future theme releases
Easy to install
The installation process is quite simple and easy, it takes just about 3 minutes
Custom Share Buttons
Share buttons encourage visitors to share posts and content from your website
Unlimited Color Schemes
The color options keep your site consistent with your brand identity
CPT and Widget ready
Benevolence comes with 11 different Types of Posts and 18 Widget areas
Icomoon
The Pixel Perfect Icon Solutions
GDPR Compliant
The theme is GDPR Compliant
Gutenberg Compatible
The Theme is fully compatible with Gutenberg
Recurring Events
Enter your regularly occurring events once and they'll show up repeatedly
Google Calendar
Your Google Calendar Events appear right on your website
Publish Documents
You can publish books, flyers, newsletters and annual reports in a stylish format
WooCommerce
Use WooCommerce to turn your website into an online store
Online Donations
Visitors can click a button to make donations. Accept one-time donations
Recurring Donations
Give your donors the option to make one-time, weekly or monthly donations
Automatic Progress Bar
Automatic Progress Bar for causes after a successful payment is complet
Collect Automatic Donations
The theme is integrated with PayPal and Stripe, the perfect fundraising tool for collecting donations
Raise Money
With Benevolence it's easy to use your website as a fundraising tool for charitable projects. The progress bar acts as a visual dashboard. It lets you track donations and see just how close you are to reaching your fundraising target and updates in real time after each successful transaction. You can also enter donations manually.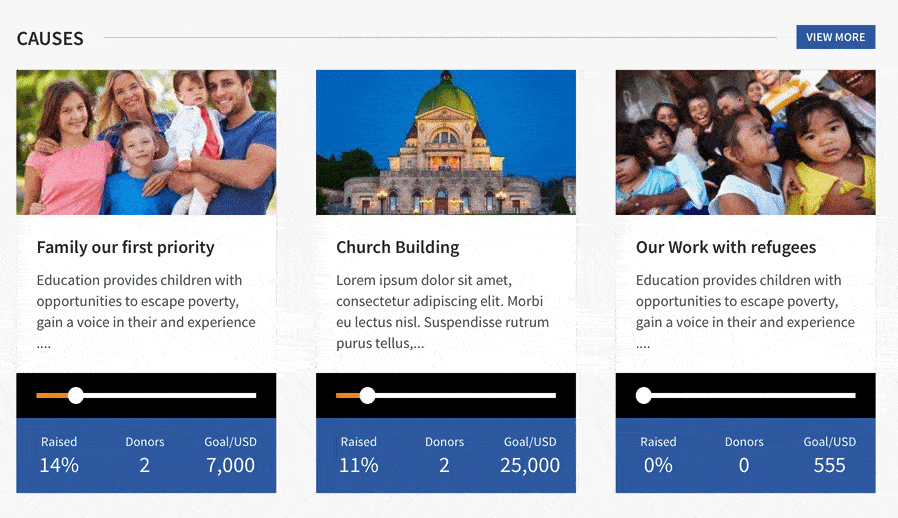 Projects
A user-friendly way to tell visitors about your active and past projects. A project grid or list provide an overview of all your projects and further details on each project appear on individual project pages. You can display projects by their status, start and end dates.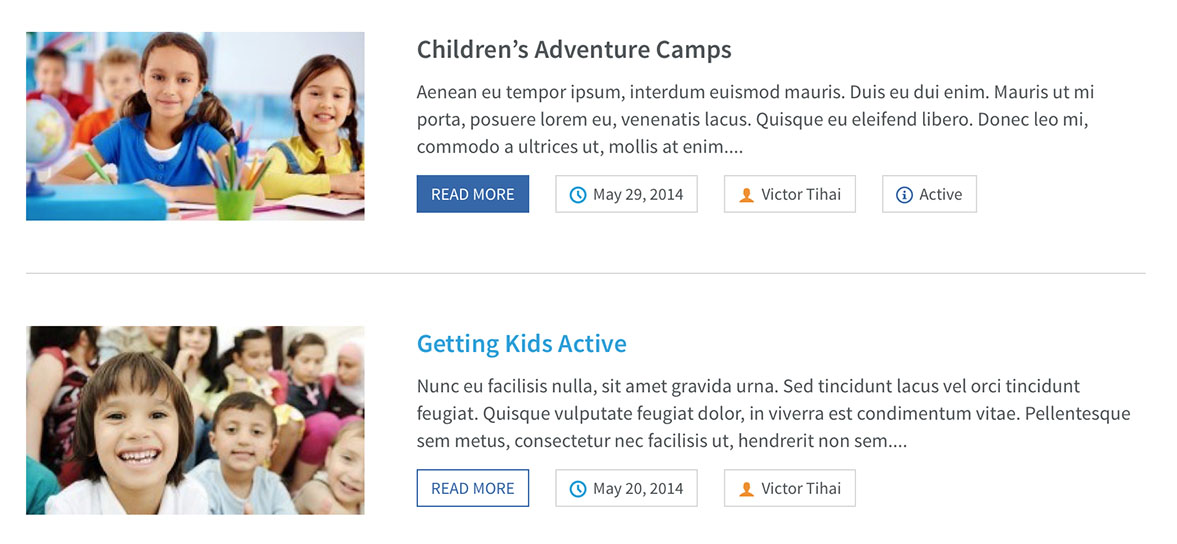 Staff
Use Staff to promote your team. Simply display all staff members or create different categories for different types of Staff, e.g. board members, executive staff and volunteers. Add their positions and include contact details such as phone numbers, email addresses, blog URLs and social media links.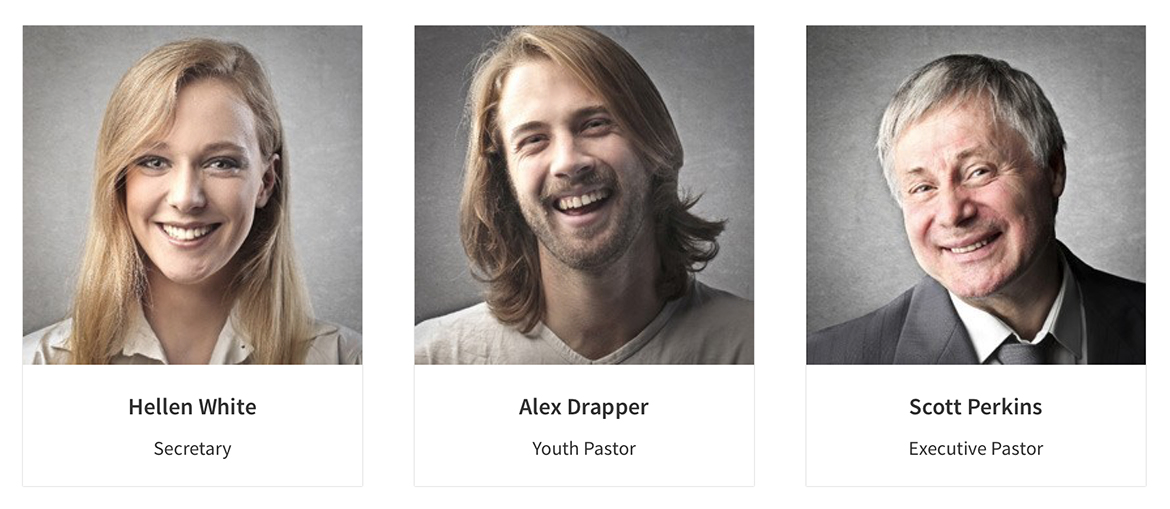 Recurring Events
Events offers a great way to publicize your organization's Events. Instead of repeatedly posting Events that happen daily or weekly, save time by entering the Event just once. It will repeat every day or week without you having to update anything. You can view all your upcoming and past Events at a glance or display Events in a calendar format.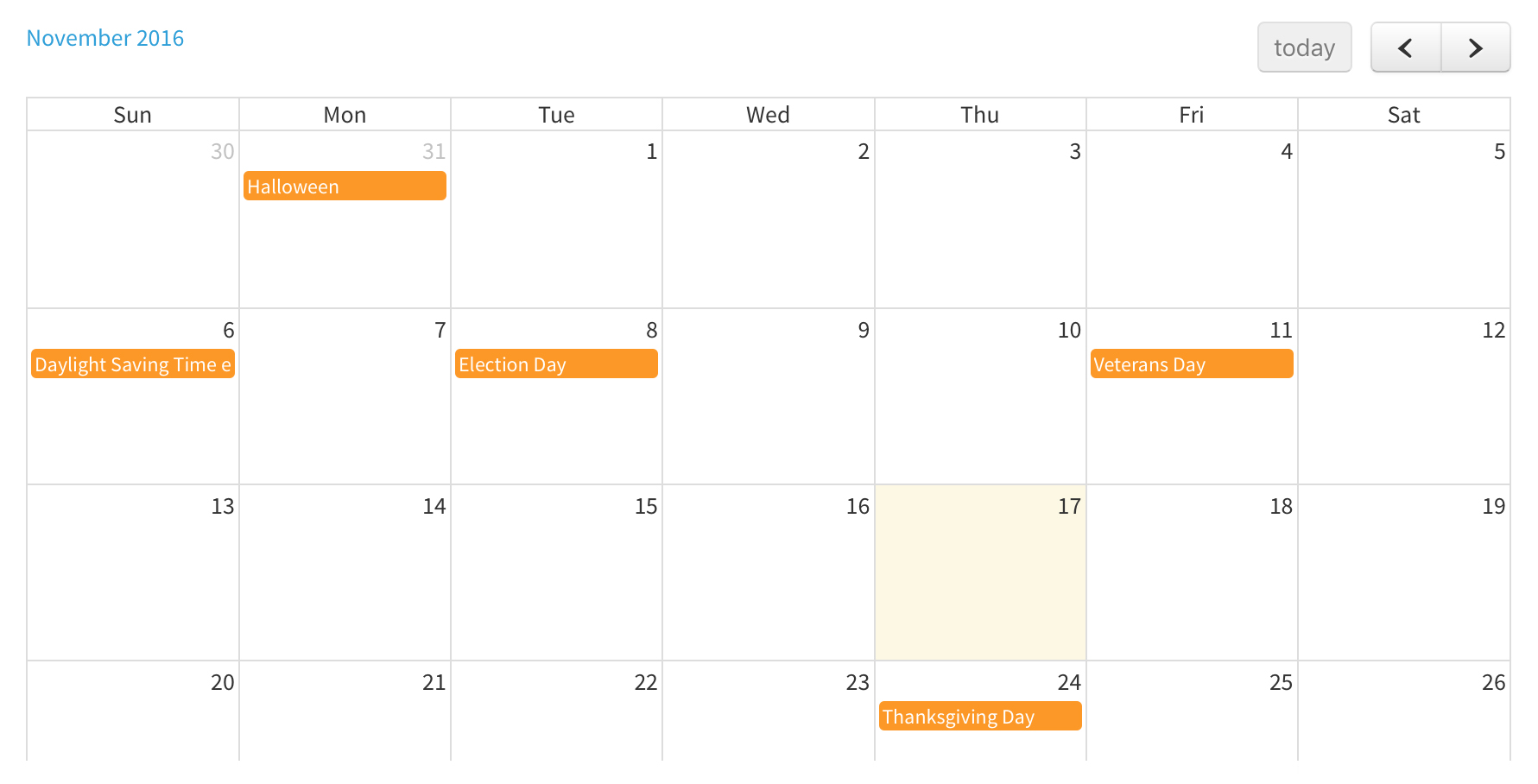 Publish Documents
With Documents you can publish books, flyers, newsletters and annual reports in a stylish format well-suited to PDFs, eBooks and .zip files. By uploading Documents, you also make it easy for your ideas and important communications to reach a bigger audience since visitors can share the Documents.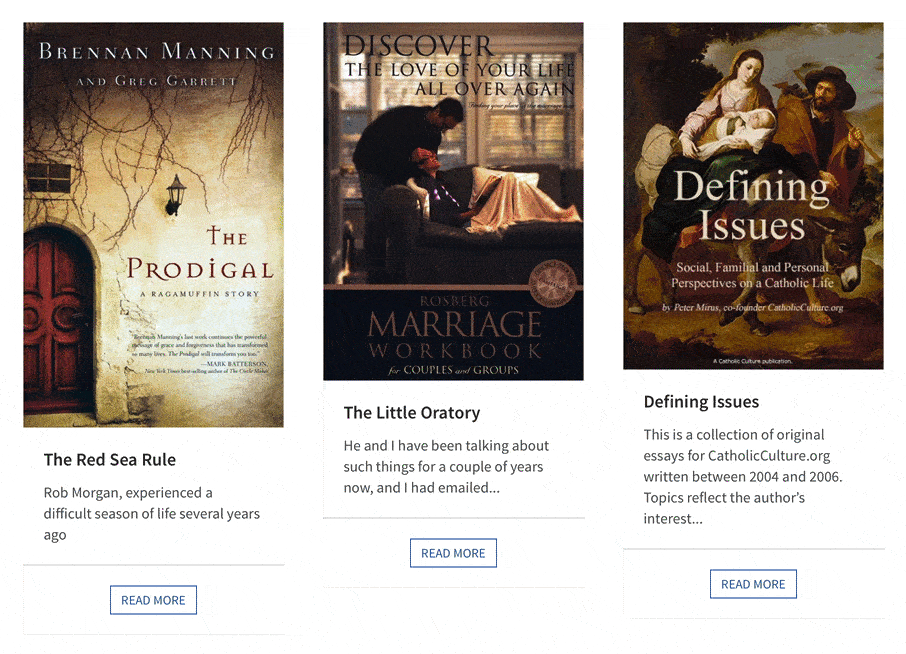 Sermons
You can publish the text of a church sermon or upload it as a video or podcast and it's easy to display sermons in a grid format or list format and put them in categories so they're searchable. Also, the sermons can be organized and browsed by date, speaker, category, etc.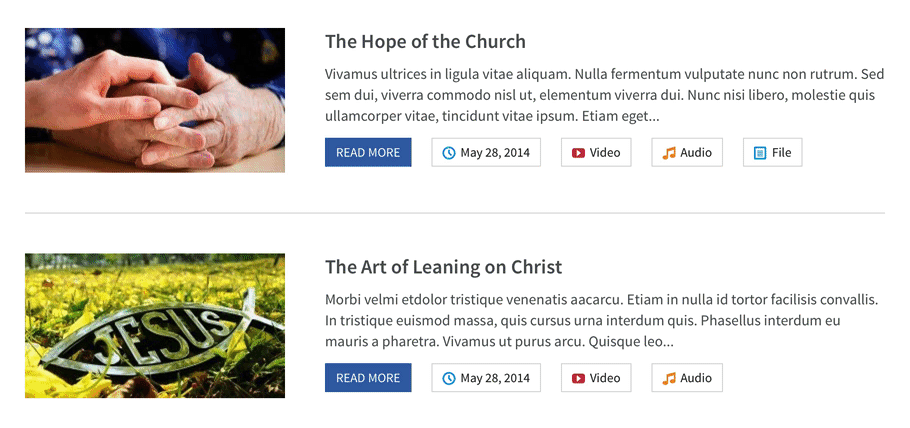 Online Store
The theme is WooComerce ready so you can turn your site into an online store. It allows you to create a professional and beautiful site to sell any kind of products you are able to envision. WooCommerce is the most popular eCommerce platform and will make it easy to handle inventory, payments, shipping and more. It gives you reports on customers and products.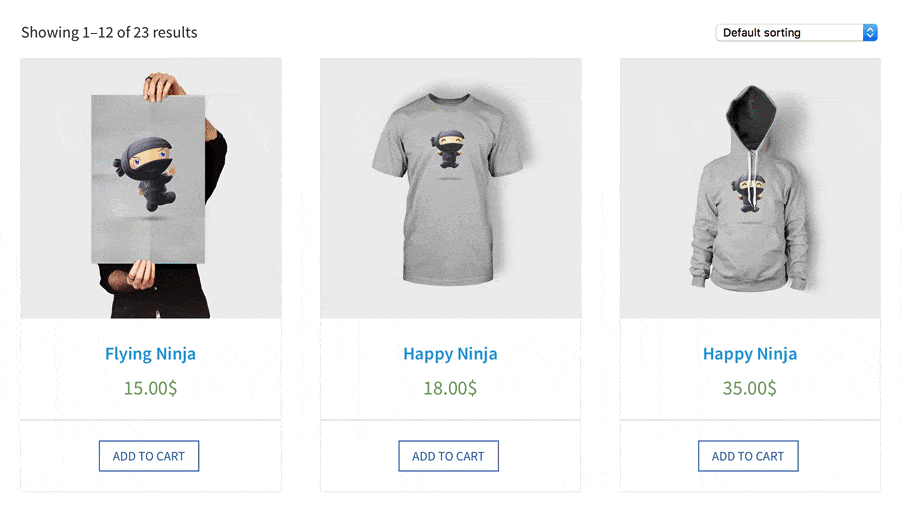 Dashboard Widget
The Benevolence Theme makes it easy to get an overall picture of the donations you've received for a cause at a glance. Graphics and charts display the information you're looking for. You can choose to view All Causes, Top Causes or Donation Performance Cause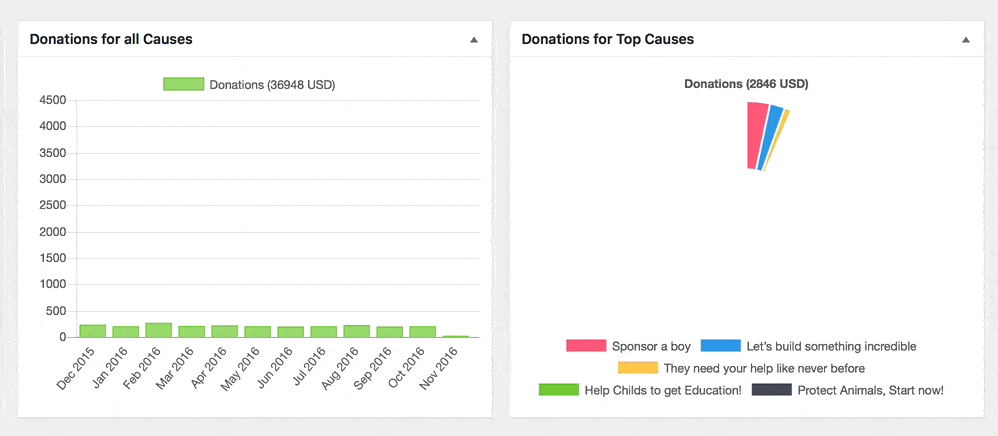 Advanced Theme Options
Benevolence is endlessly customizable, with terrific advanced theme options that offer lots of possibilities to set your website up the way you like it. Choose from page layouts that include non-profit and church-specific features (Causes, Events, Galleries, Staff, Sermons, Ministries and Projects) built with your organization in mind.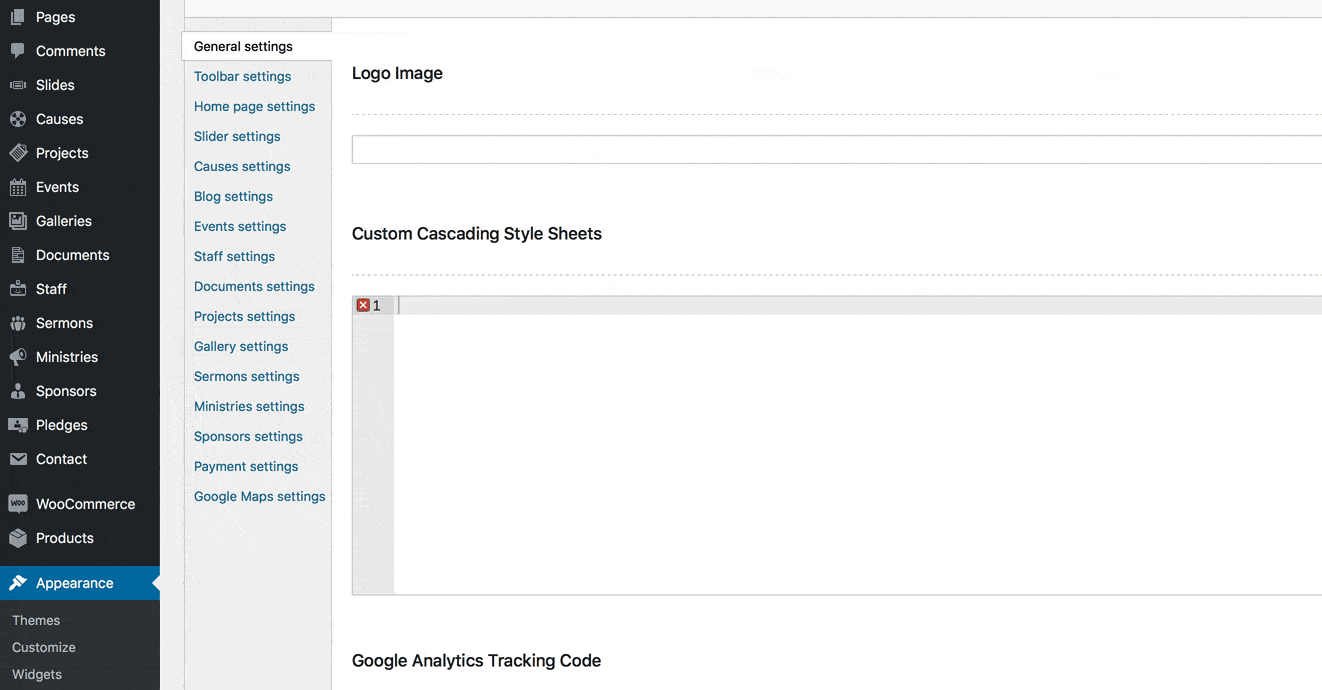 .
Regular License
WordPress Theme
Child Theme
Support & Updates
Theme Documentation
Dummy Content
Single Site Usage
$99 $

69

/y

Save $30
Club Member
All WordPress Themes
Child Themes
PSD & HTML Files
Support & Updates
Theme Documentation
Dummy Content
Multiple Site Usage
$197 $

97

/y

Save $100
Lifetime Access
All WordPress Themes
Child Themes
PSD & HTML Files
Support & Updates
Documentation
Dummy Content
Multiple Site Usage
$397 $

247

Save $150
Ready to get started
Create a site or shop for themes.