For ages, photography has been considered an integral part of website design, and high-quality photos are vital to highlighting written content. If you lack photographic talent, it can be challenging to take great images to decorate your website. Lucky for you, high-quality stock photos are now easier to find and no longer have a hefty price tag, thus when you do not have images of your own, you can look them up on the internet. Thanks to generous and talented photographers, there are several striking original photos in the public domain. There are several free stock photo websites allowing website builders access to images, photography, icons, illustrations, and other visual content.
The many numbers of stock photo websites can make the process of picking the right one daunting. This post has compiled a comprehensive list of 10 resources for free stock photos that can help your website find suitable images for your content without risking litigation.
Unsplash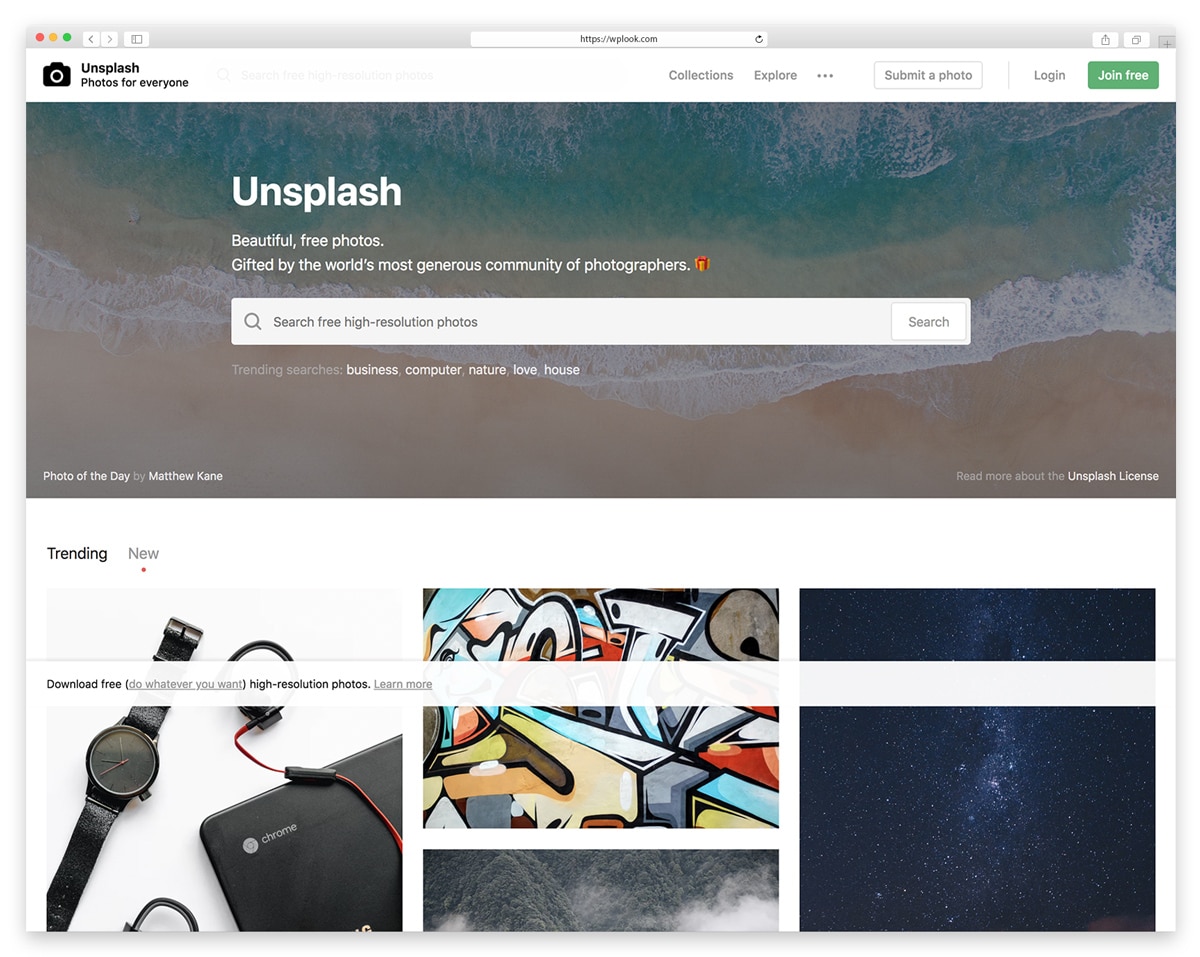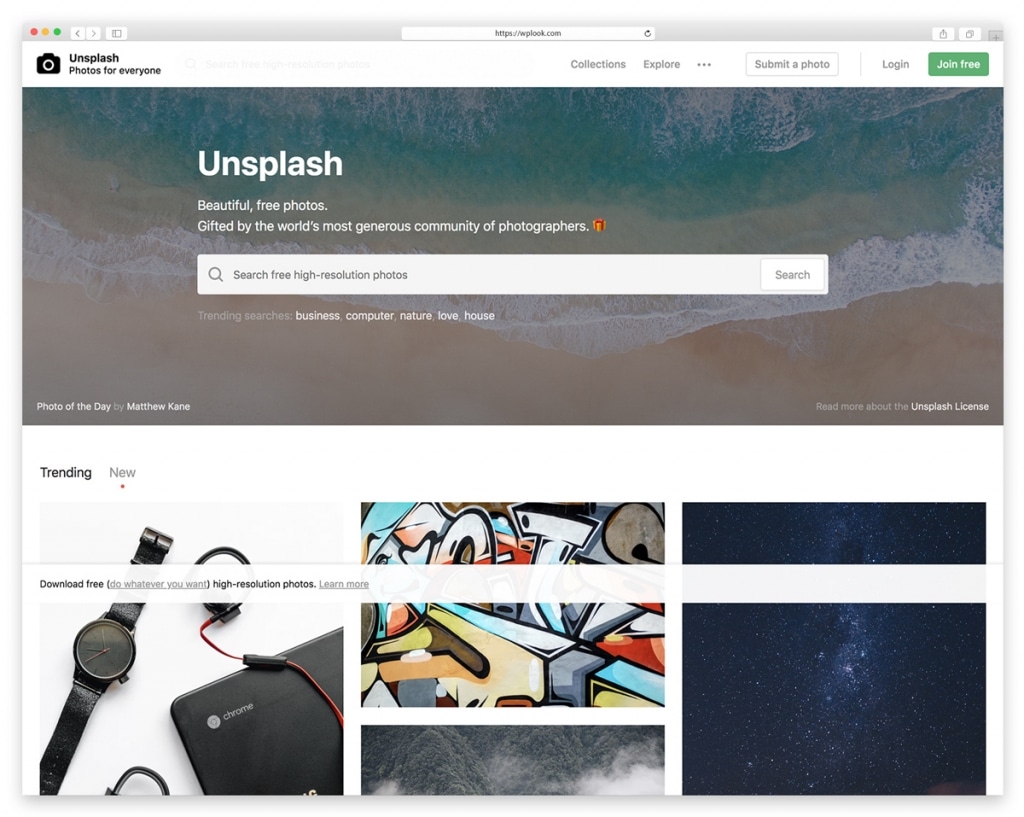 Unsplash is one of the most popular free stock photo website offering 300K+ superior quality photos from professional and semi-professional photographers. The best part? The website filters best photos from new submissions and features them on their homepage. Each photo contains the name of the author.
All photos have Creative Commons Zero licenses, this means that as a blogger or marketer, you have the freedom to distribute, copy, modify and use all of the photos without attribution or permission. Sign up for an account to create your own collections. Make use of their search engine to browse through the collections by keywords. You can also register for the Unsplash mailing list to be updated when new images are posted.
Learn More about Unsplash
StockSnap.io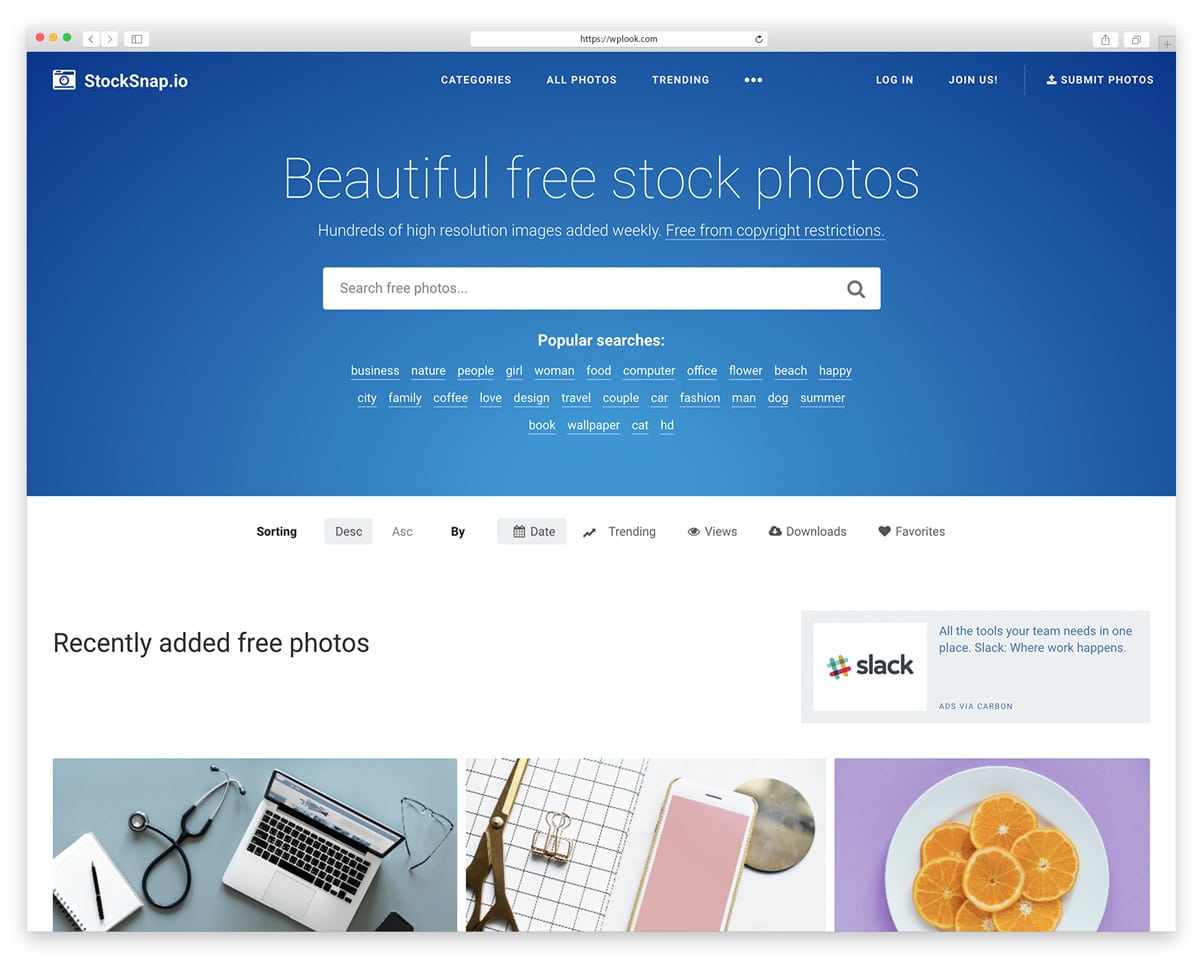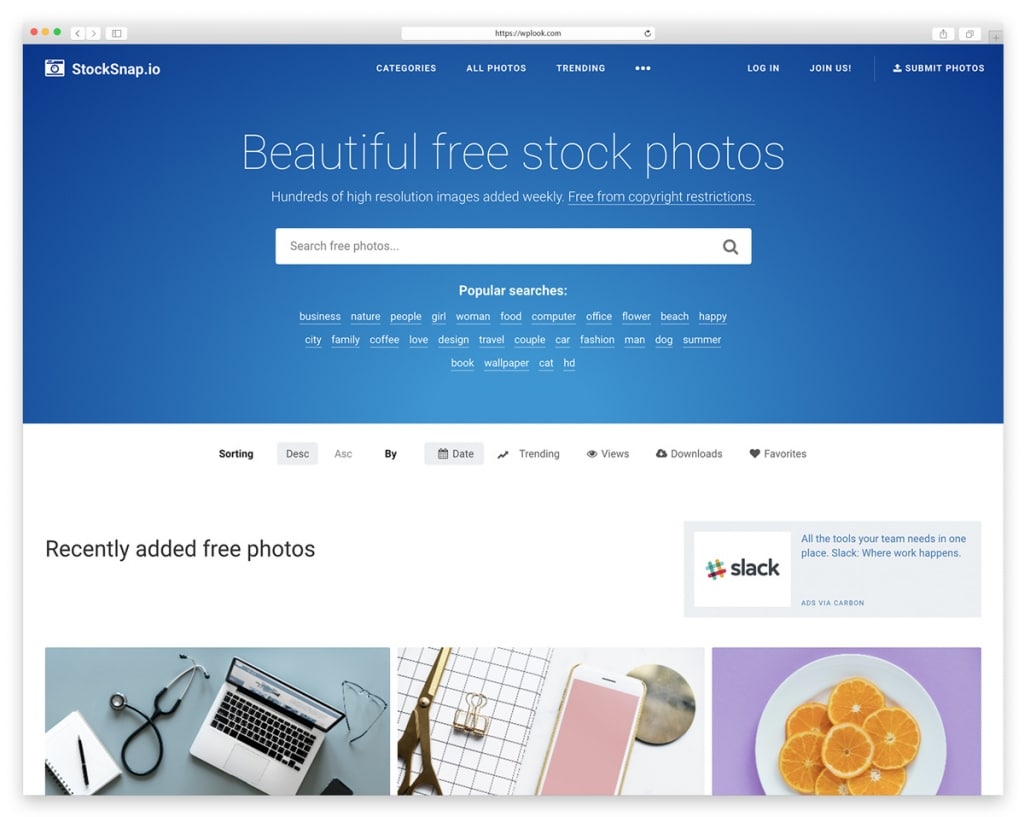 This is not your typical crappy stock photo site as the website claims. StockSnap.io boasts a wide-ranging collection of high-resolution free stock shots updated on a daily basis. You can easily navigate through the vast selection of interesting and versatile photos.
Make use of the search feature to find preferred photos easily. The site monitors downloads and views to present you trending photos. This feature will enable you to find the ideal images for your website if you are undecided.
Learn More about StockSnap.io
Pixabay
Need free pictures for your next blog post or web design? Look no further than Pixabay. Pixabay is another fast-growing free stock photos website offering an assortment of over a million public domain photos, art illustrations, videos and vectors released under Creative Commons CCO. The wide selection of amazing images is divided into 20 categories and fit a variety of different topics.
If you don't have something specific in mind, you can take a look at the Editor's Choice. You can make use of the main search bar to filter your query down by factors like dominant color, media type, orientation, and minimum dimensions. To download, pick a suitable photo in your preferred resolution and complete a Captcha. Sign up for a free account to avoid the annoying Captcha requests.
Learn More about Pixabay
FoodiesFeed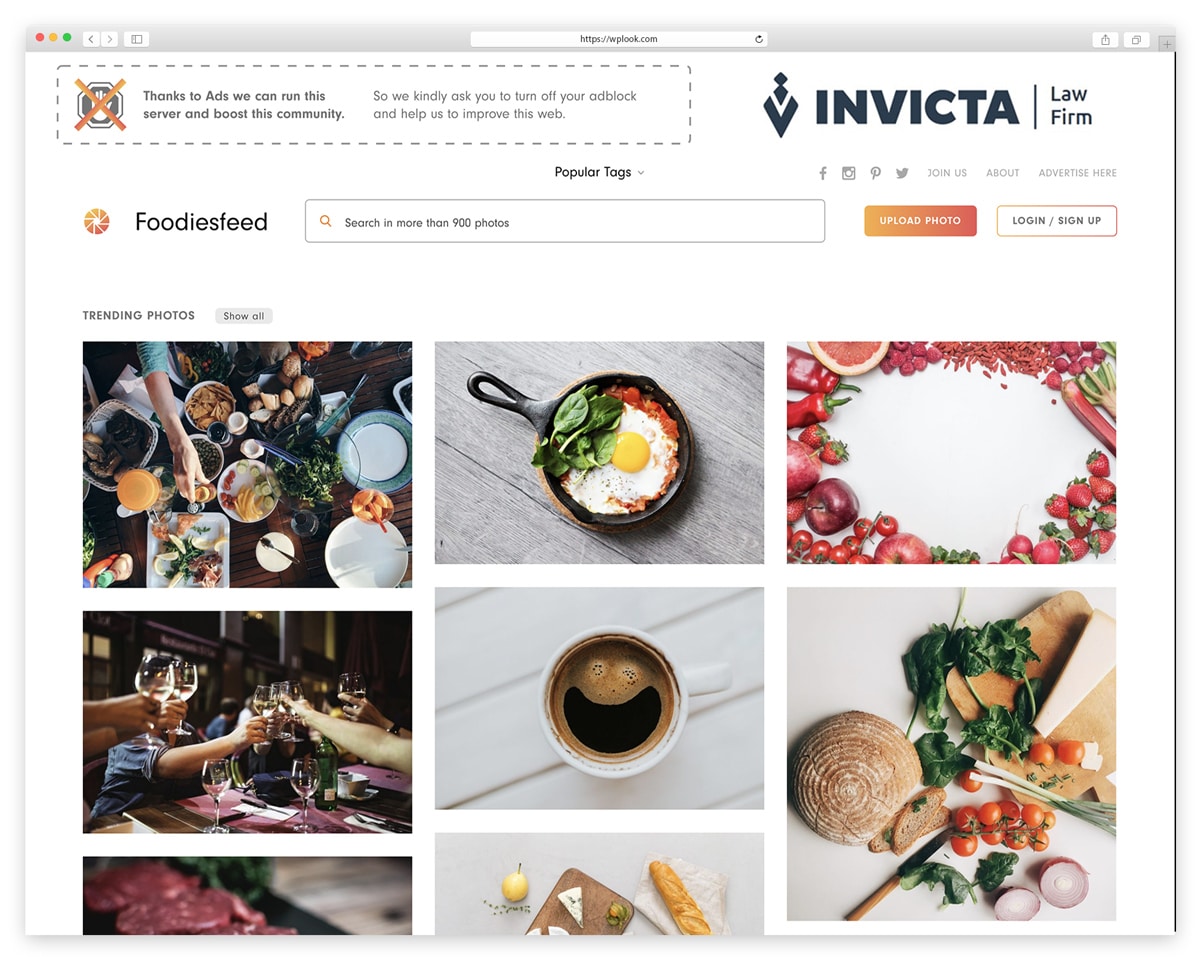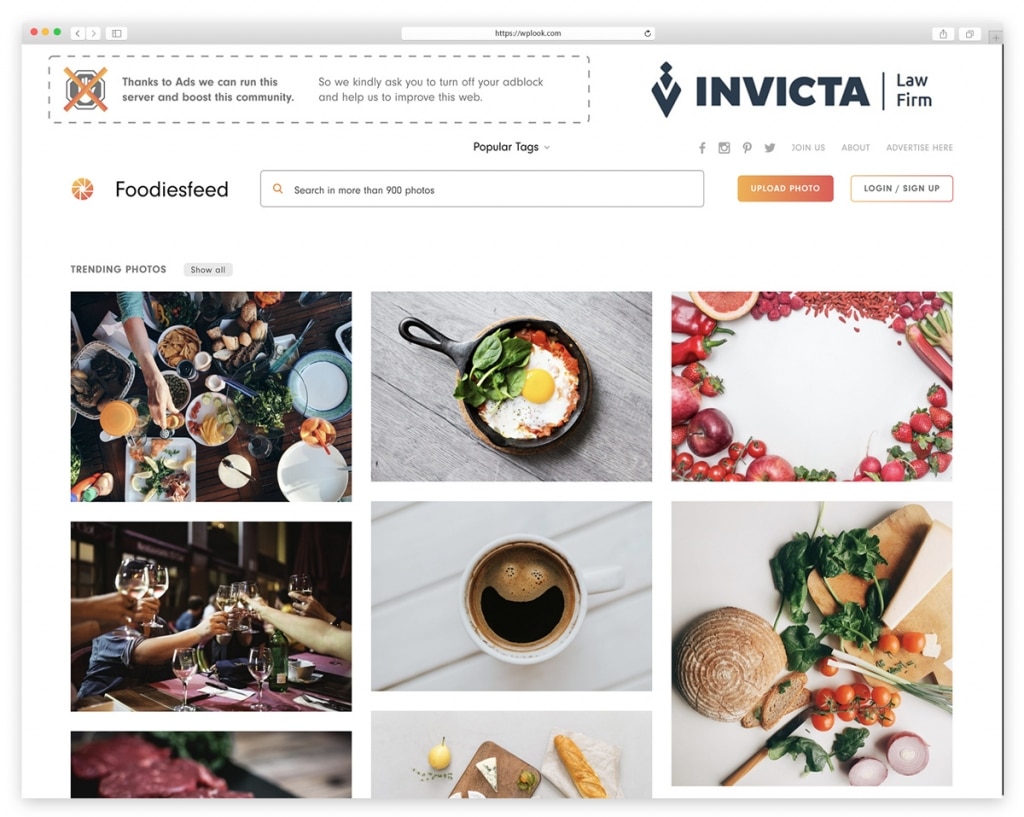 If you are running a food blog or in need of food-themed visual content on a regular basis, you should definitely check out FoodiesFeed. This strict food photography site offers an array of free high-resolution food pictures. They generally dish out new photos you can download for your website regularly.
We've got the feeling that with FoodiesFeed, you won't have any trouble finding the perfect image for your next blog post. With over 1 million downloaded photos, FoodiesFeed is yet another member of Creative Commons Zero.
Learn More about Pixabay
Gratisography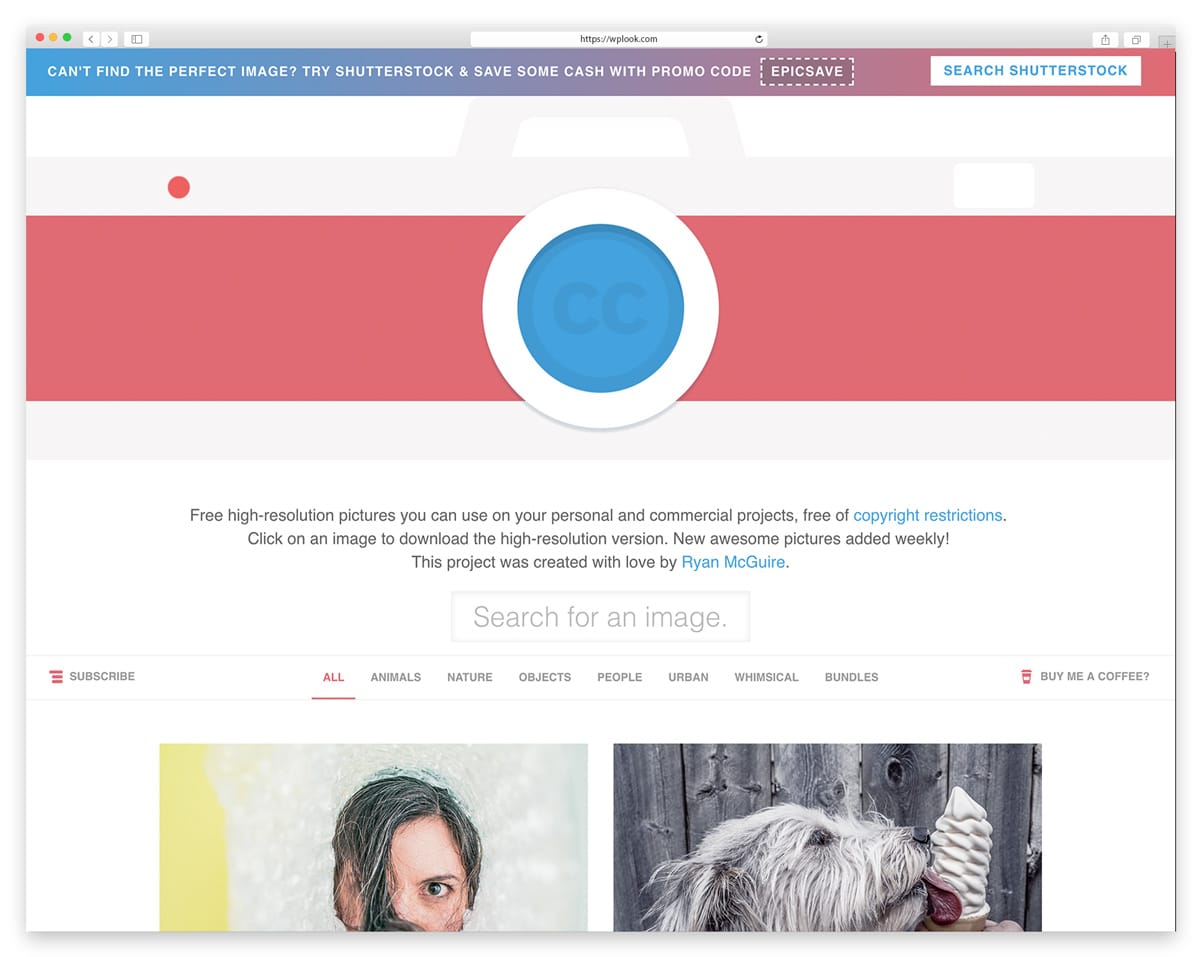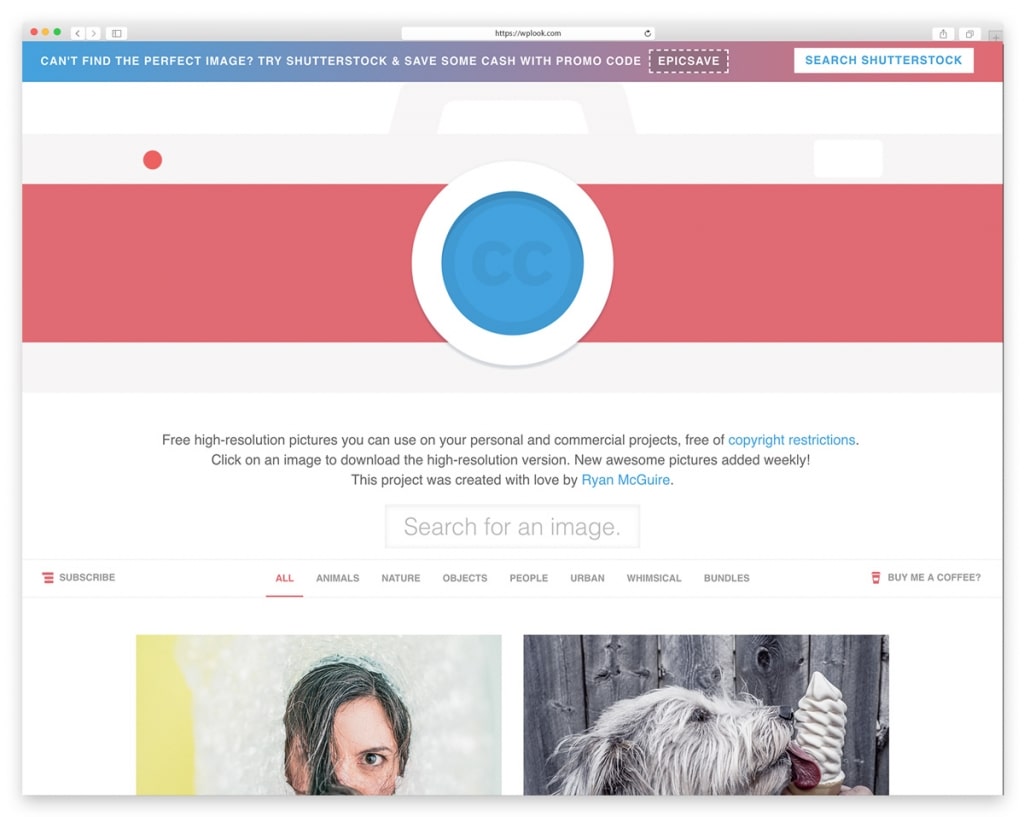 If you are looking for free stock high-resolution photos with a surreal edge for your personal, editorial or commercial project, consider making Gratisography your best friend. To download the fun and quirky photos to your device, simply click on the image. The images are captured with love by graphic designer Ryan McGuire and have no copyright restrictions.
The website adds new captivating photos every week organized into 6 main categories: Nature, Animals, Objects, Urban, People and Whimsical. Subscribe to their e-newsletter to be updated when new images are added.
Learn More about Pixabay
Freestocks.org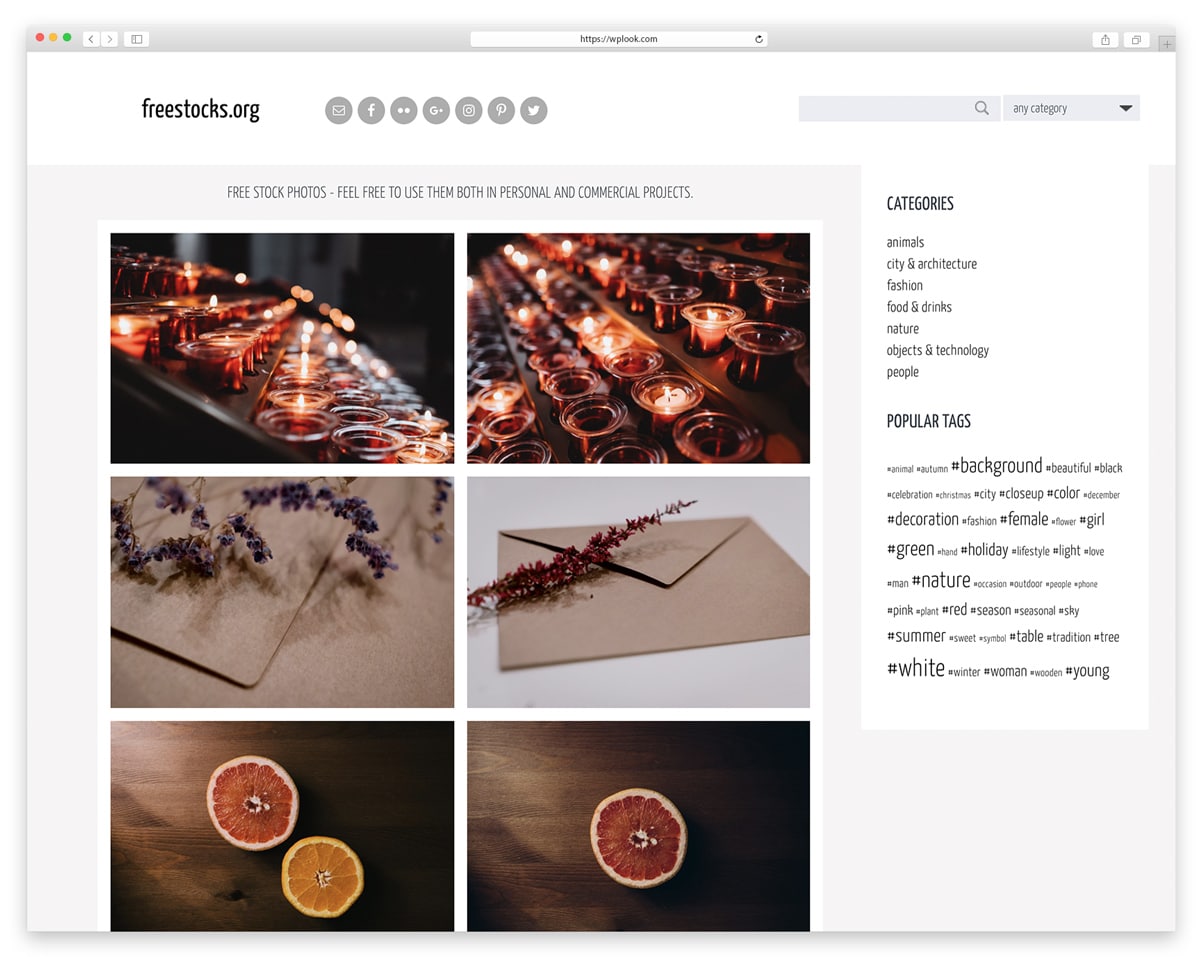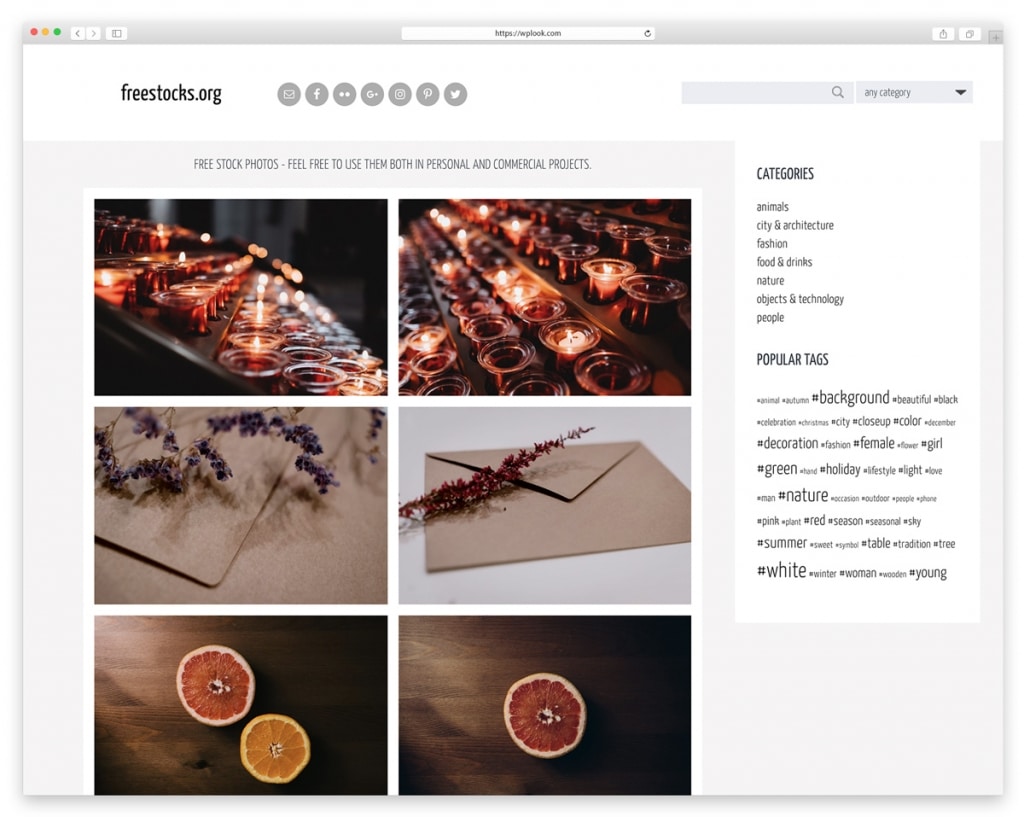 Freestocks.org is more than just free stock photography. It is home to a comprehensive range of quality photos released under Creative Commons CCO. There is always something to find in this photos website. Their vast collection of free images contains some of the most breathtaking selections we've come across.
Their photos can be used for both commercial and personal use. The categories include Fashion, Food & Drinks, Animals, city & Architecture, Nature, People, and Objects & Technology.
Learn More about Freestocks.org
New Old Stock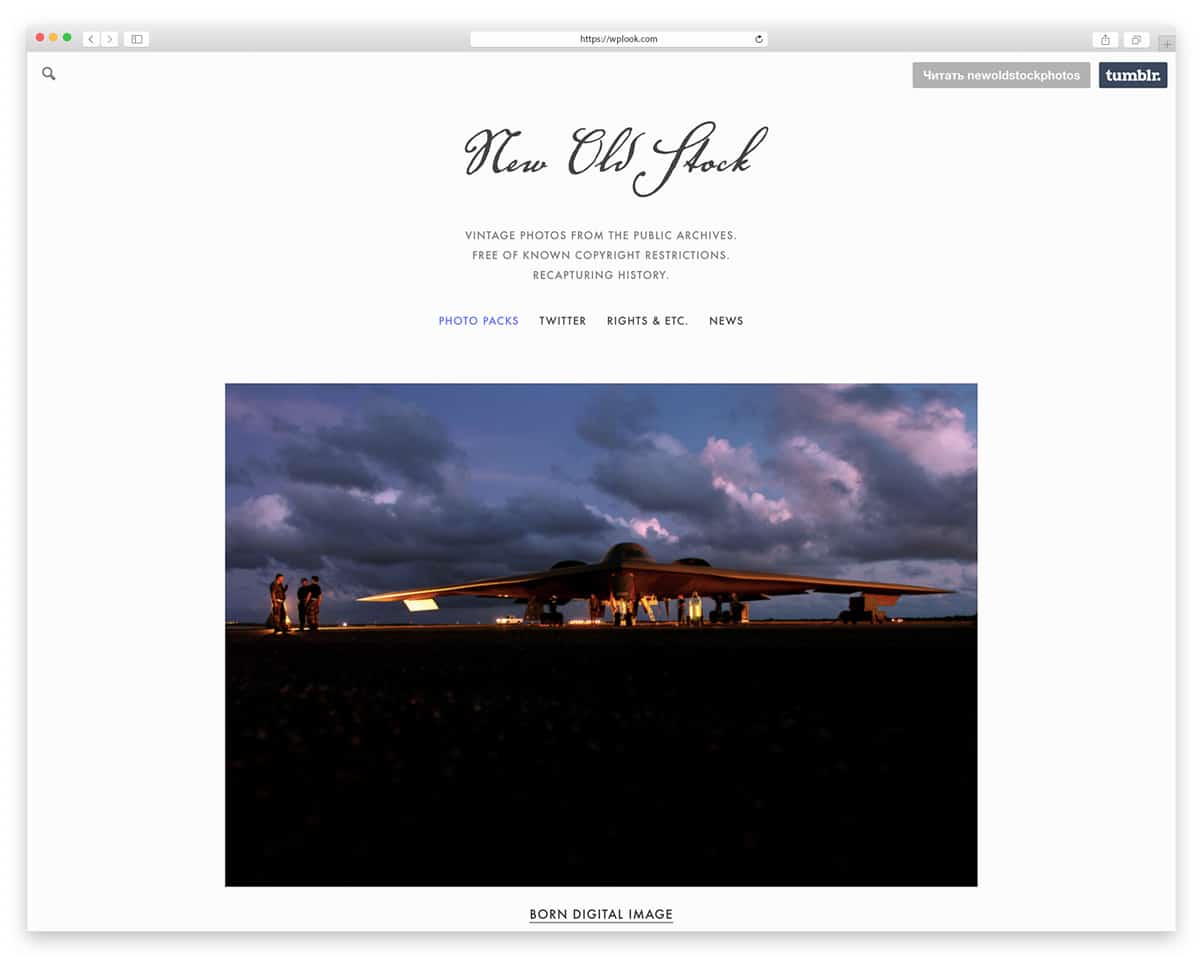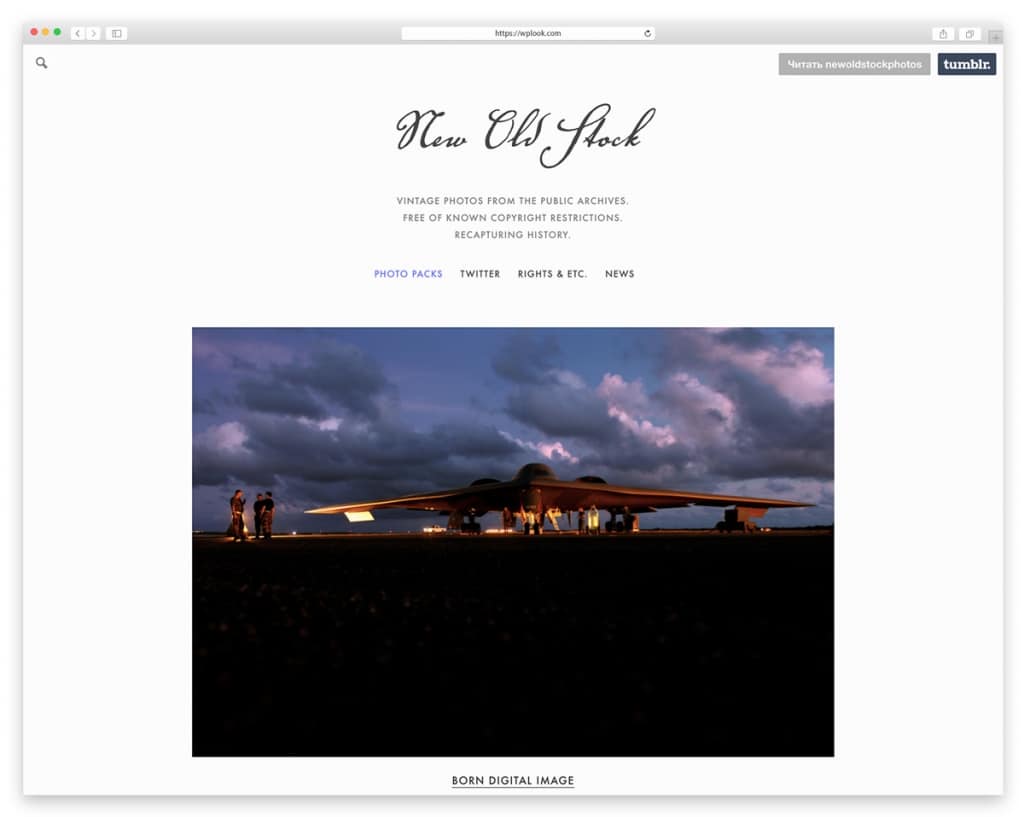 If you are a sucker for vintage free stock photos, New Old Stock has your back. There are not many websites offering pretty remarkable vintage images from the public archives without copyright restrictions. New Old Stock's continuously growing collection of vintage images is one you will find yourself tapping into now and then.
Learn More about New Old Stock
Styled Stock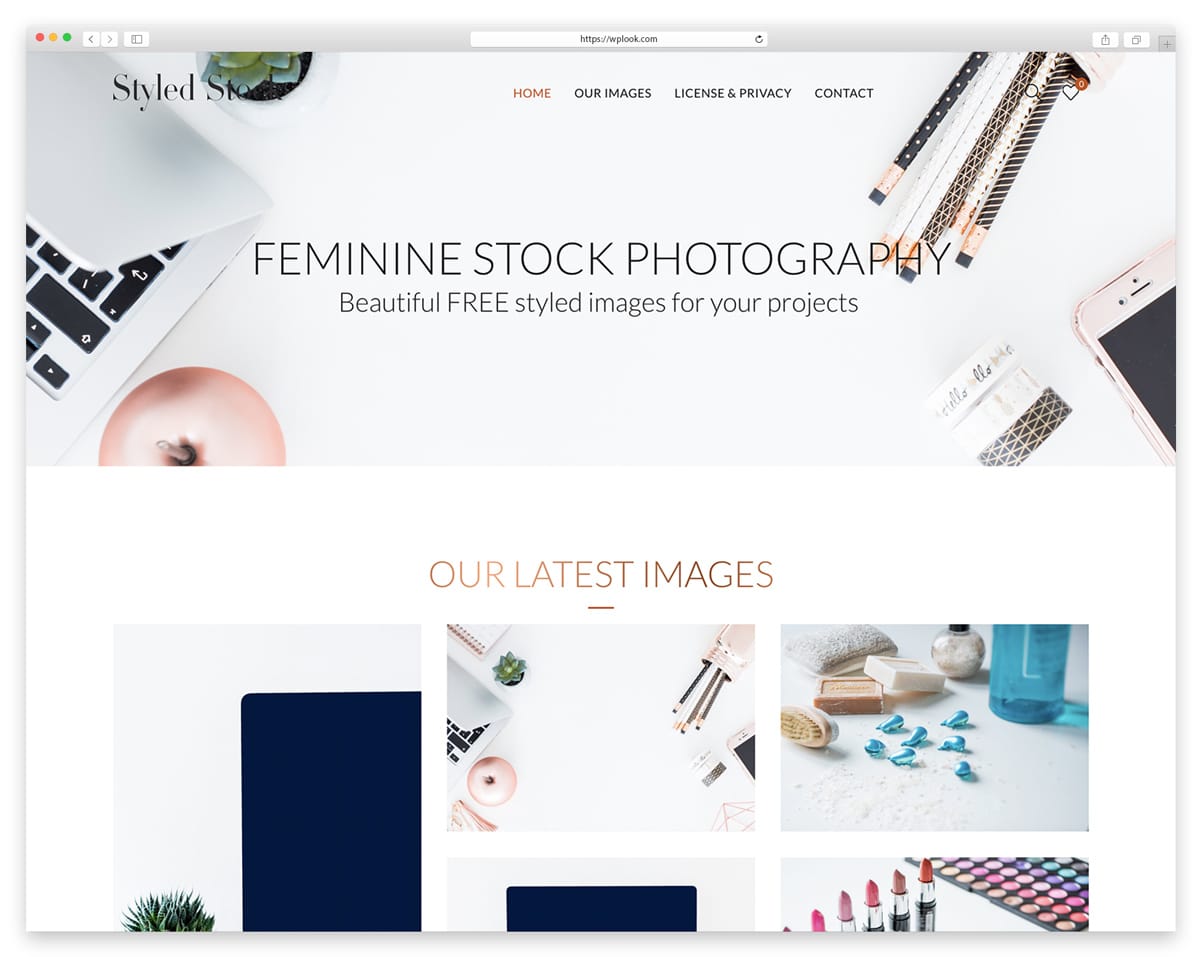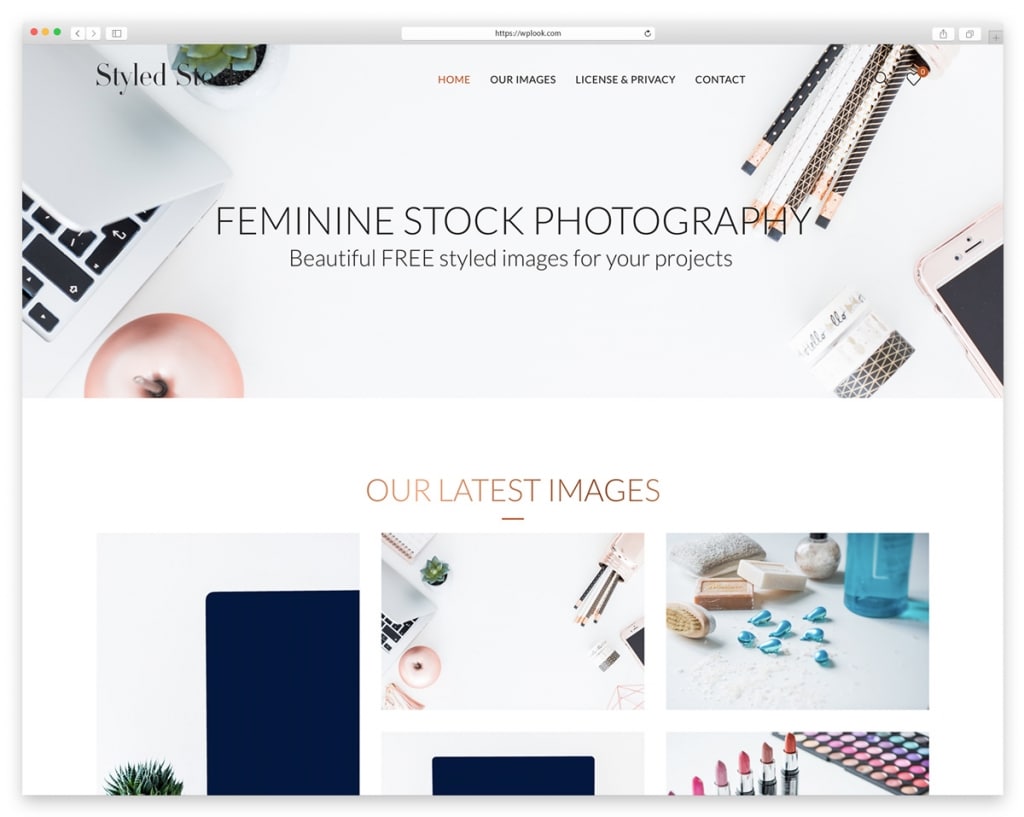 If you are running a feminine blog, Styled Stock offers freestyled feminine images for your projects. Styled Stock was founded as a way to provide female bloggers and marketers free access to feminine reference material. These may include lifestyle, fashion and home tips.
The vast collection of free photography from modern creatives is totally free meaning you can download and use them without restrictions. The crisp and brightly colored photos are carefully handpicked to ensure you're getting the very best.
Learn More about Styled Stock
Burst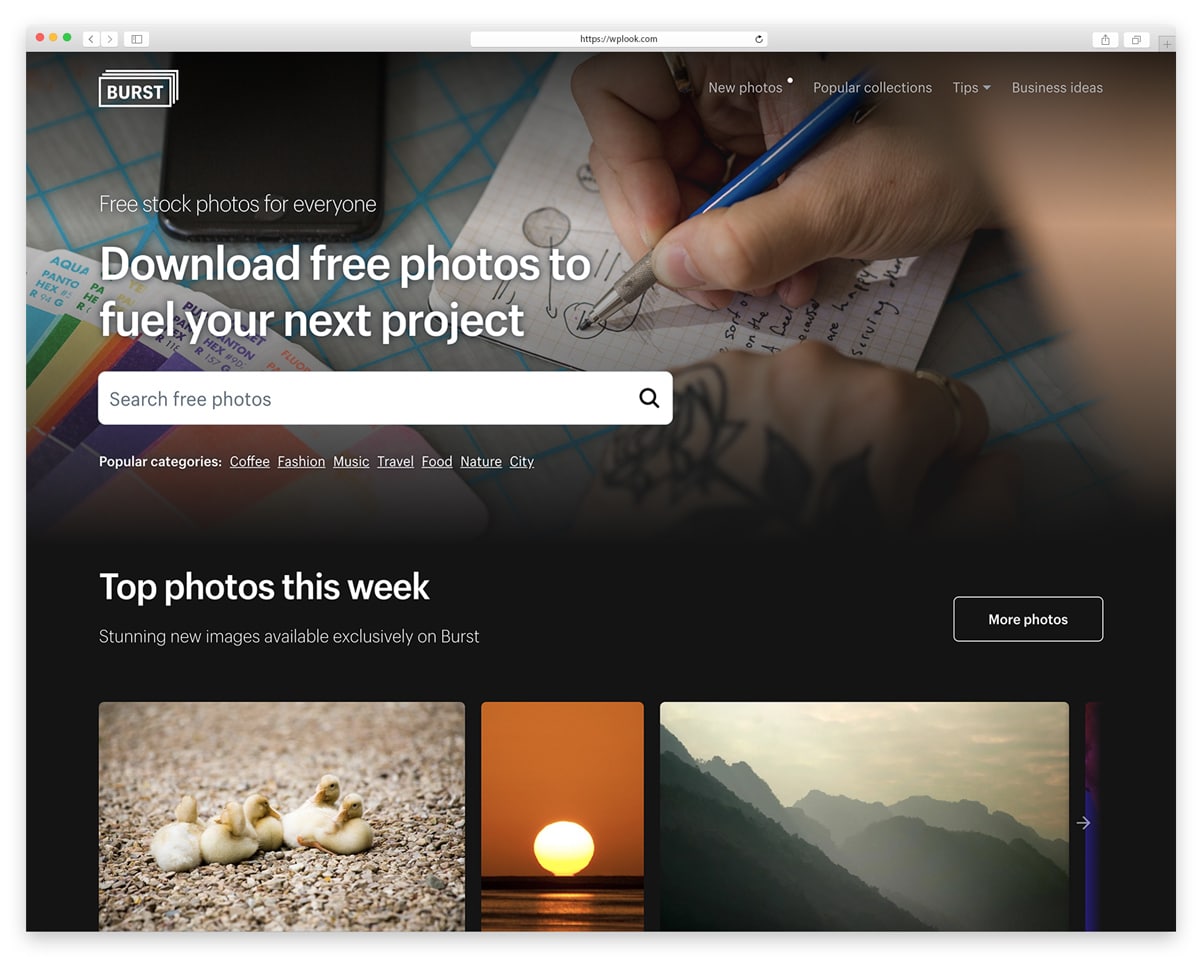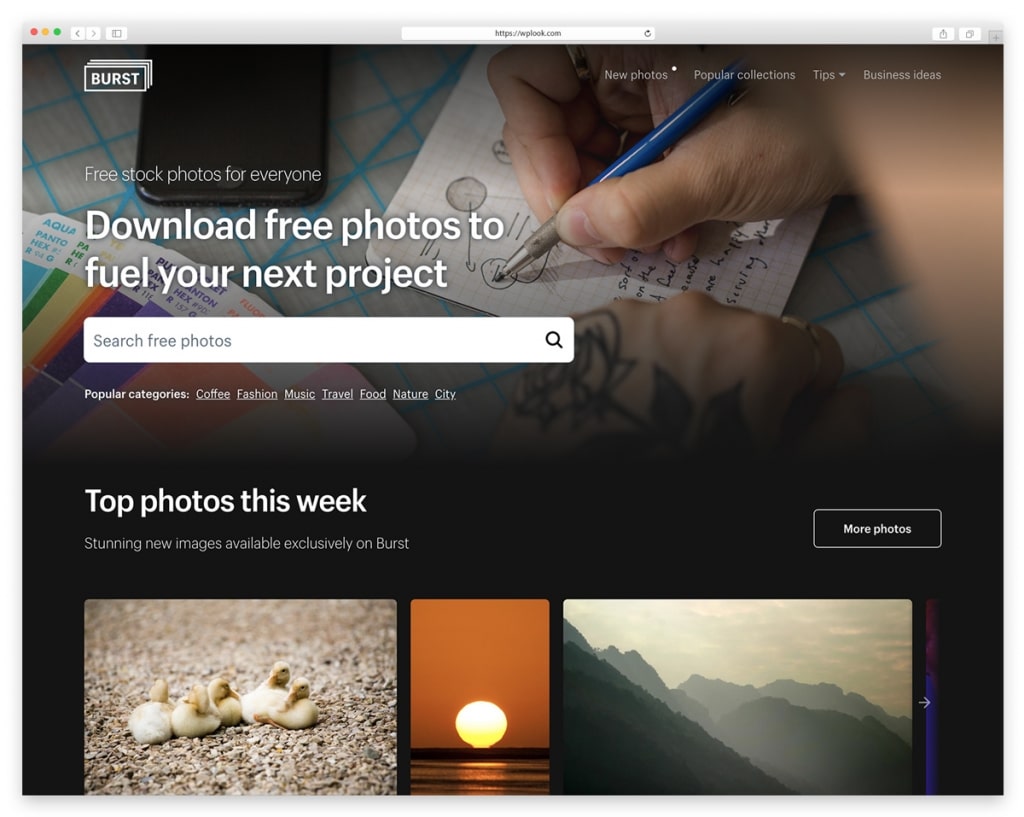 Burst's photos are licensed under Creative Commons Zero license and Shopify's own photo license. Burst is a brainchild of Shopify. It was established to provide 1000s of well-curated and royalty-free stock photos for entrepreneurs to enable them to improve their websites and marketing campaigns. The photos are available for both personal and commercial use.
Learn More about Burst Shopify
Picography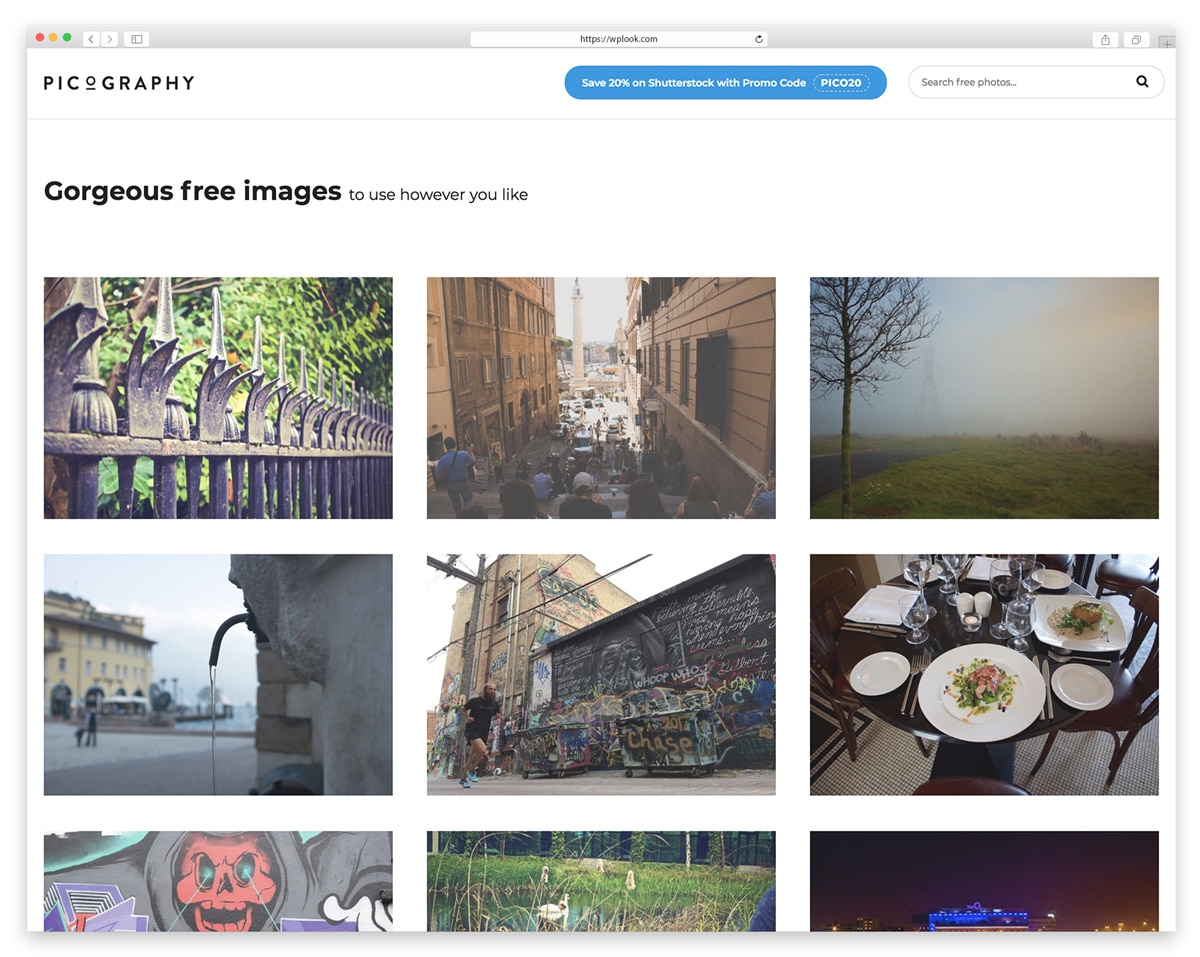 Picography is another free stock photos website with an impressive gallery of professional and fascinating free pictures submitted by the talented Dave Meier and other reputable photographers. Simplistic in setup and design, all their up close and alternative angle free images are protected under Creative Commons CCO.
Learn More about Picography
Conclusion
Despite the increasing number of free stock photos websites, many publishers still continue to use cheesy and low-quality stock photography to serve as a representation of their organizations. If you are an aspiring or veteran blogger, designer or marketer you can pick any of the websites listed above for your website. There is no longer any reason to part with lots of money for awe-inspiring high-resolution photographs.
Free Images, Web Design