Here at WPlook Studio, we have seen our fair share of poorly designed websites and blogs. To realize your online goals, you're going to need some serious design skills. If you are a professional designer looking for out-of-the-box visual inspiration, this post is for you. There are several blogs out there showcasing the most incredible design works from around the world. To help you get some inspiration or training for designing, we have sifted through the internet to give you the best design blogs. You don't need to be an expert to fall in love with these blogs. Our list has highlighted the top 10 invaluable Design Blogs you have to read to get you started. Hopefully, you will find a number of handy tips and tricks from these resources to apply to your next project.
Canva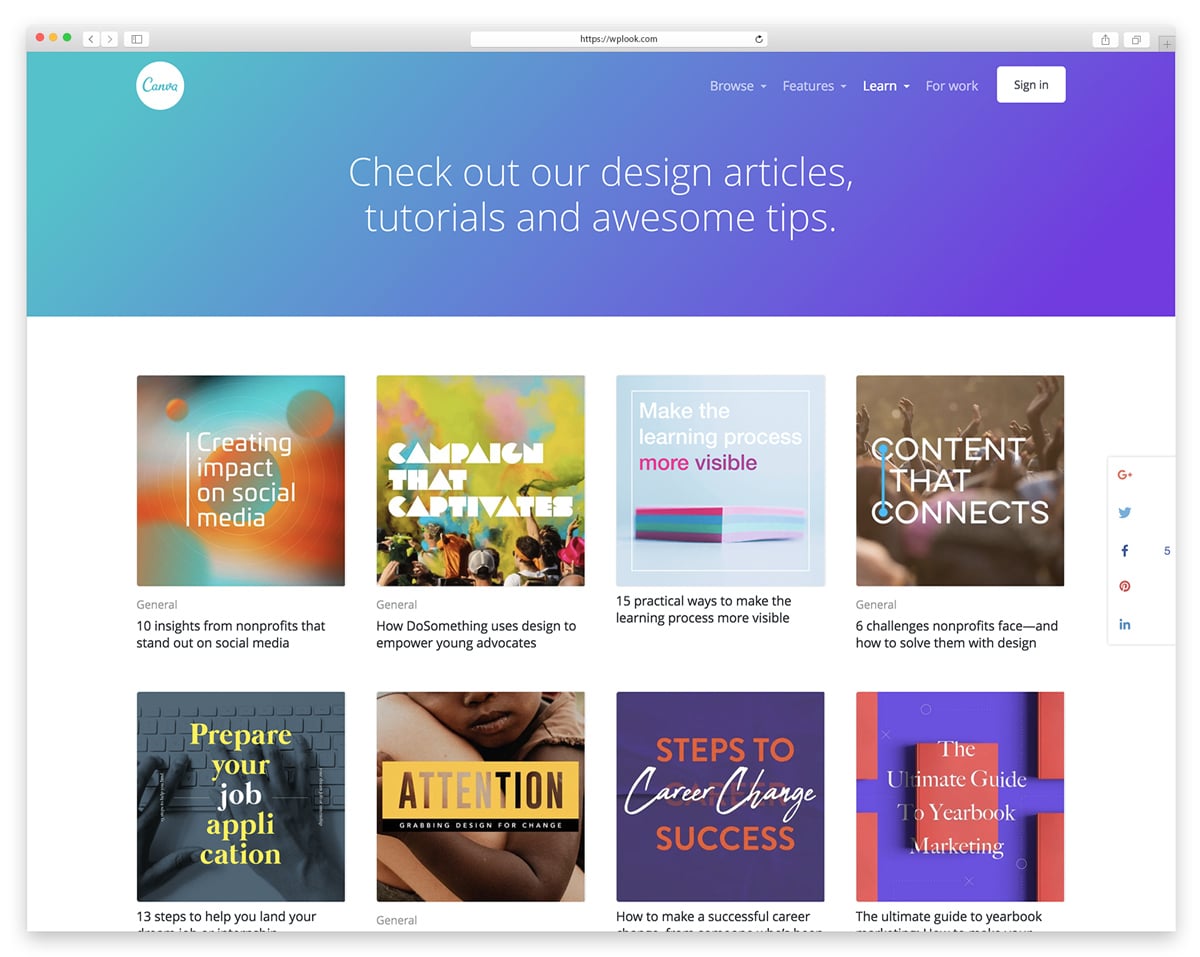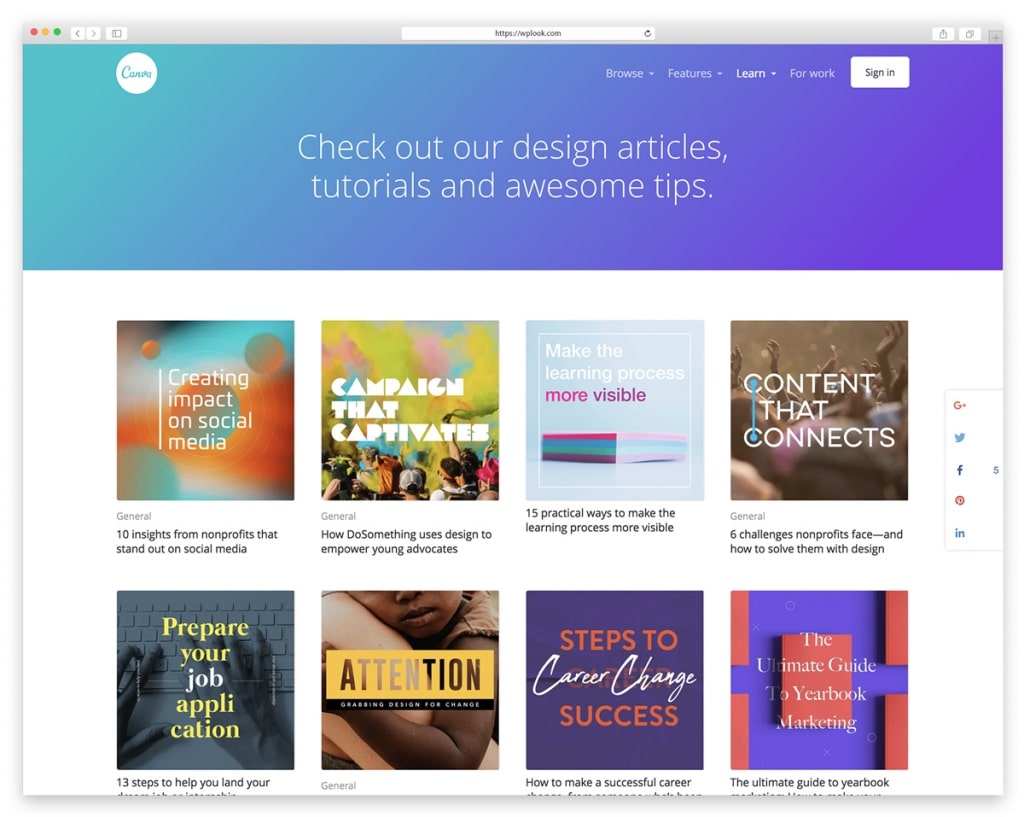 Canva is the cream of the crop when it comes to design blogs. It is one of the most reliable and in-depth resources for web design information on the internet. It simplifies all kinds of design tasks. If you are a designer or developer, you can take advantage of the useful information published on this blog. From informative tutorials to design articles, Canva has all your bases covered. Canva will help you stay connected with the cutting-edge developments in the design industry.
Learn More about Canva
Design Tuts +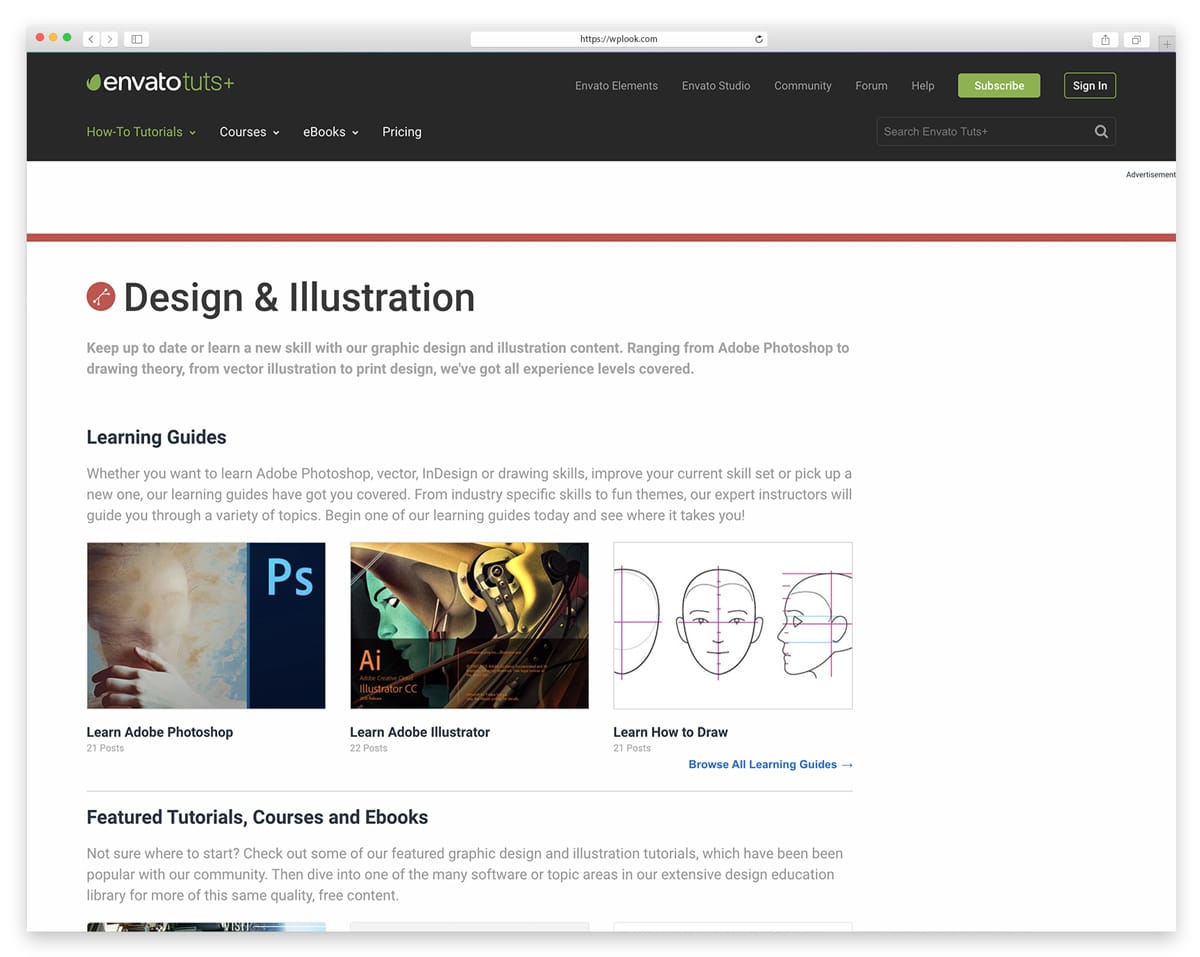 Design Tutsplus covers graphic design and illustration content trending in the design world worth considering. Their educational how-to tutorials, courses, and e-books demonstrate current trends in web design that you should be aware of. The blog offers unlimited downloads from just $29 per month. If you work as a visual creative with any experience level, you should definitely try this blog. It is an amazing go-to place for a guaranteed dose of inspiration.
Learn More about Canva
Codrops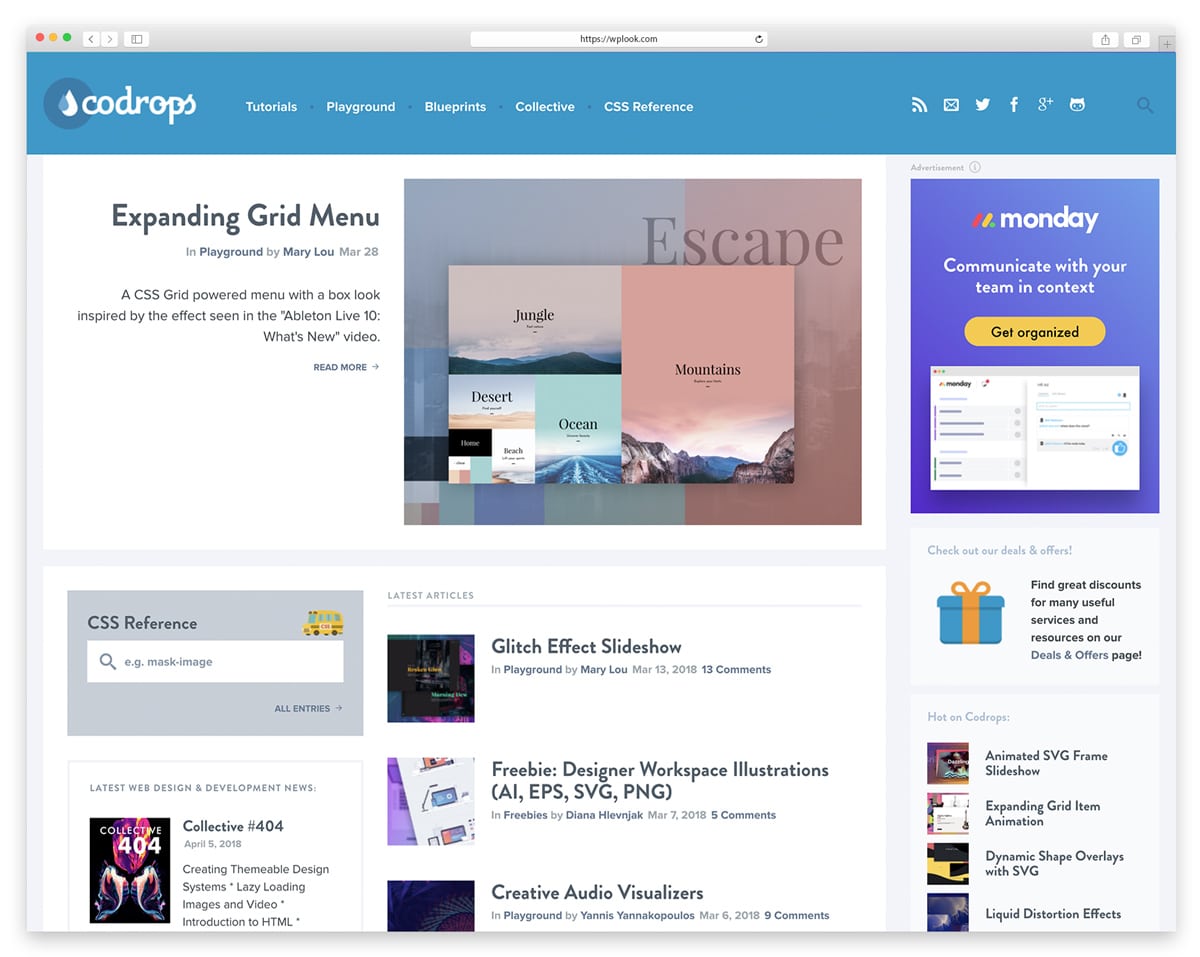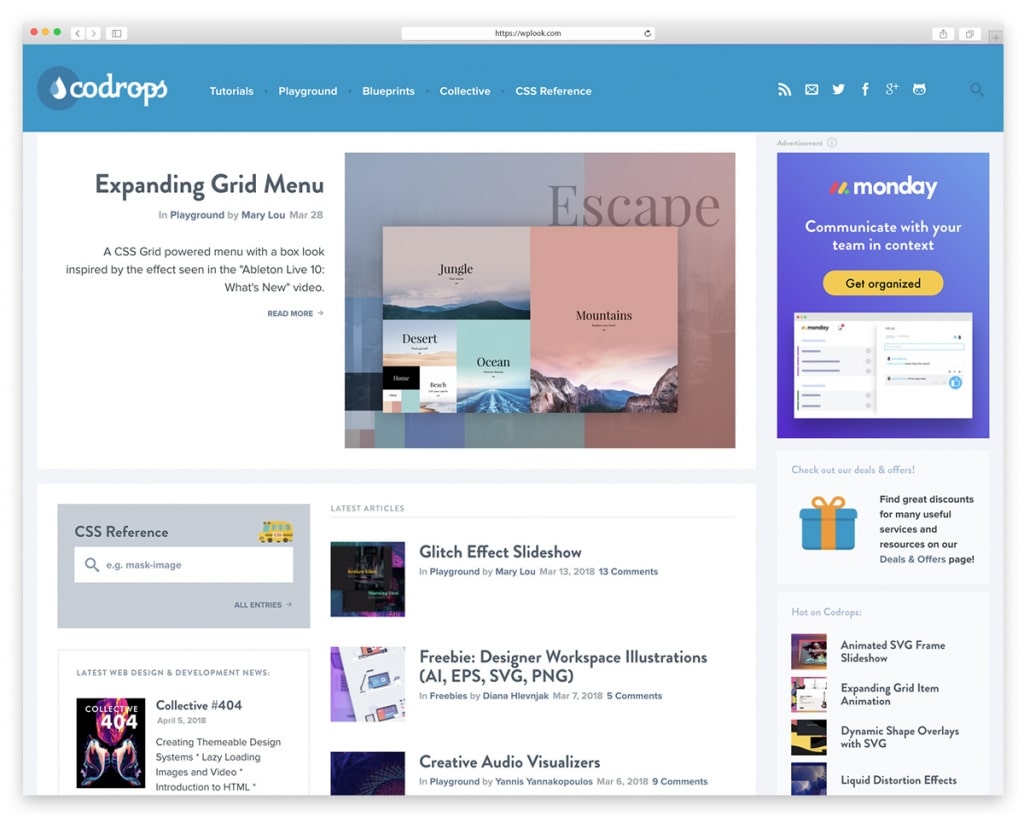 Codrops covers everything a designer needs to know. It compiles examples of exceptional designs from around the globe to serve as visual inspiration for designers in different fields. They post 2-3 articles on techniques, the latest web trends, and new possibilities every month to keep you updated on what's happening in the design industry. What's even better is that the content is free of charge. The refreshing resources are suited for both new and veteran designers.
Learn More about Codrops
Webydo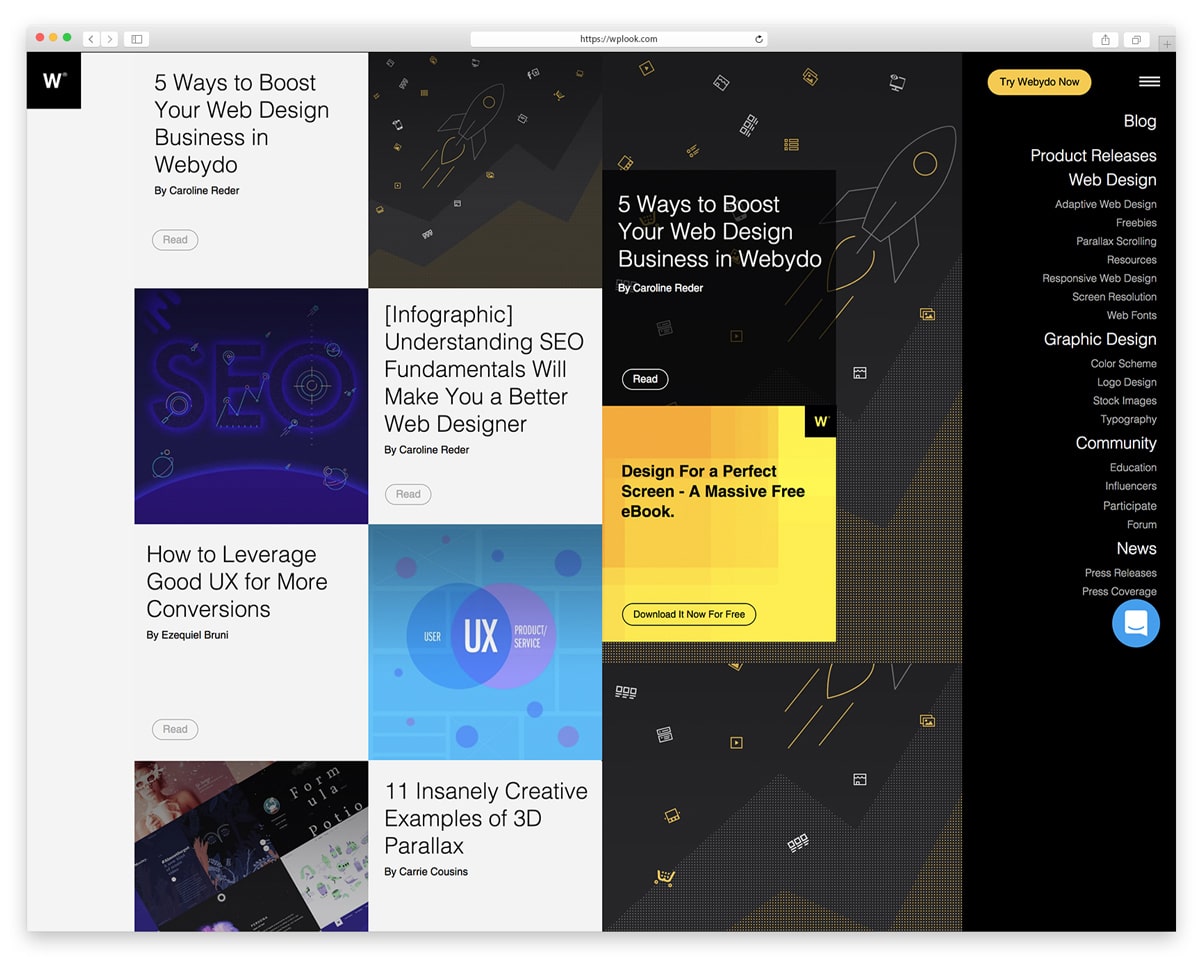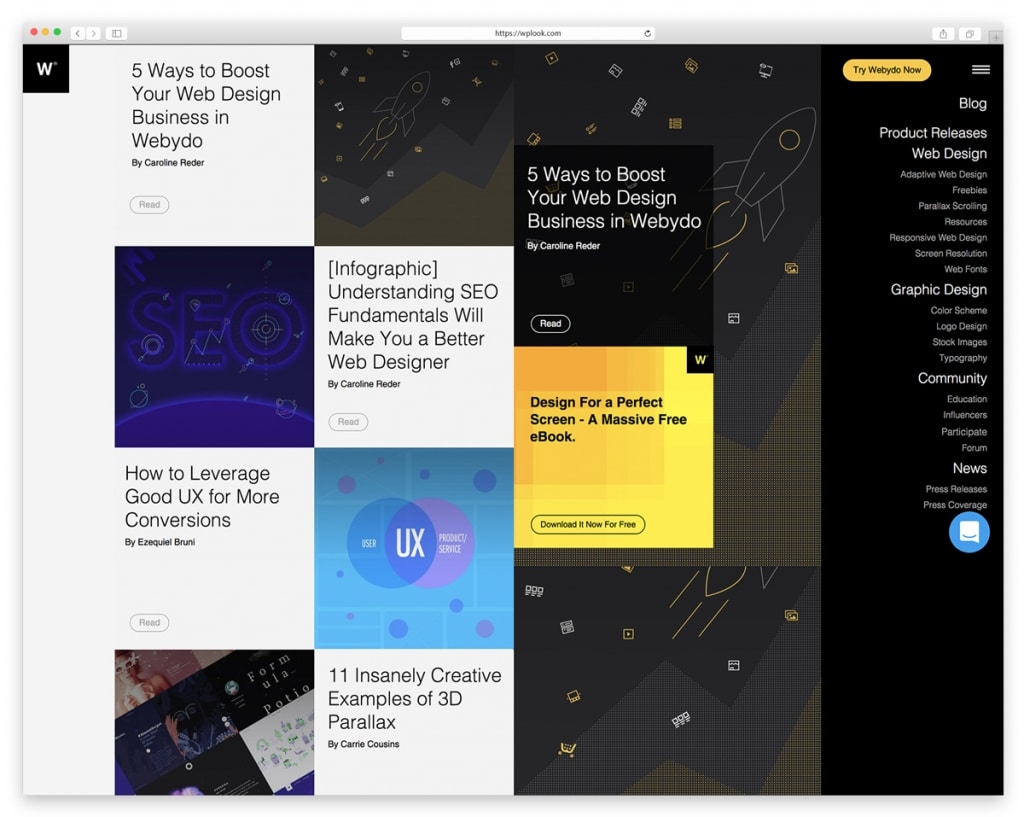 Webydo is devoted to collecting inspirational stories of great designs that will motivate you. Their thoughtful articles from industry experts showcase visual creativity that will put your creative muscles to work. With their helpful content and powerful tools, there is absolutely no excuse for poor design. You can find useful and interesting information about web design or graphic design.
Learn More about Webydo
Web Designer Depot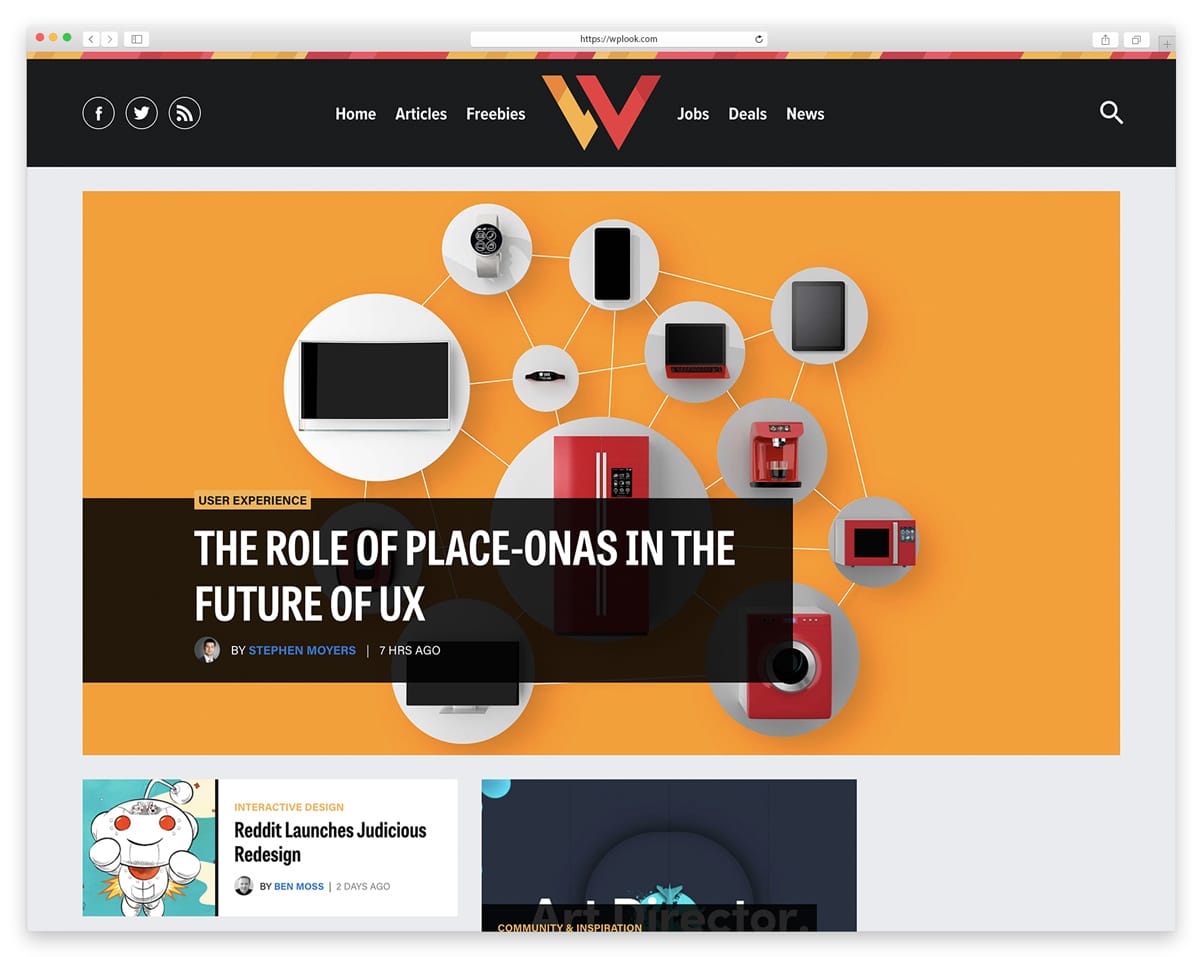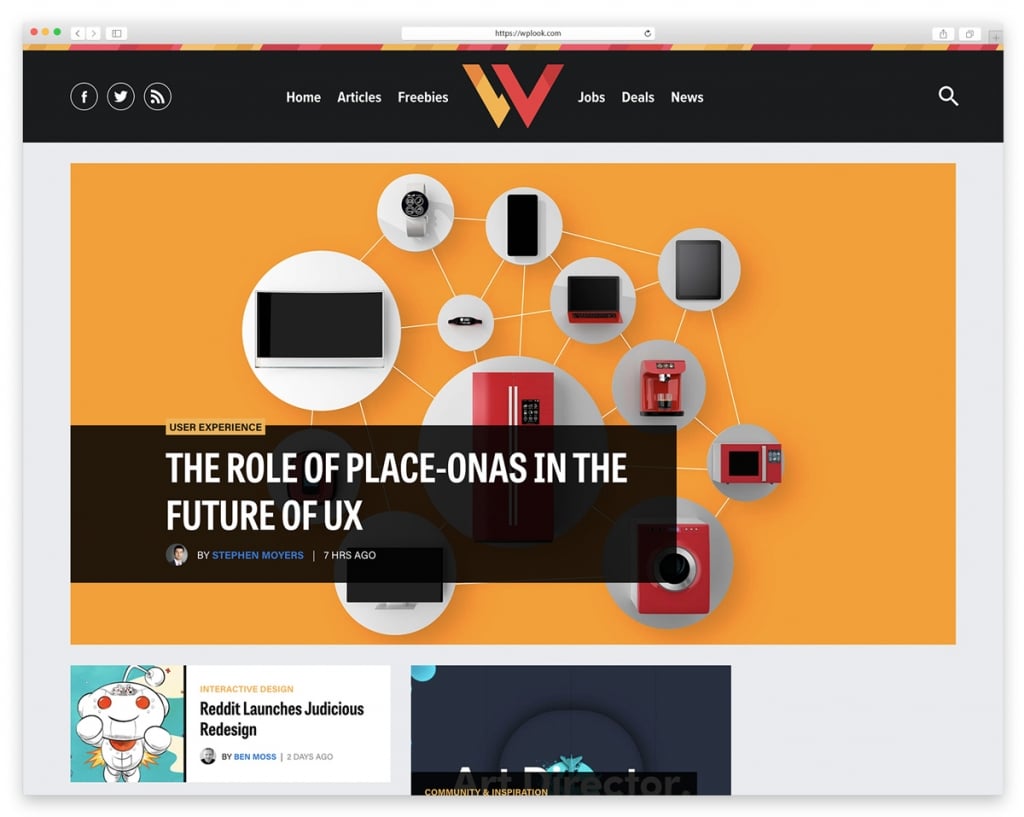 If you are a novice designer looking for information relevant to web design, Web Designer Depot is the right blog for you. This blog regularly posts fascinating news and extensive roundups of outstanding professional design examples, handy tools for designers, freebies, and top deals that will keep you on track. With over 1 million subscribers, there is no reason why you should not give this blog a try. We love to read this design blog and be up to date with the latest news.
Learn More about Web Designer Depot
Design Shack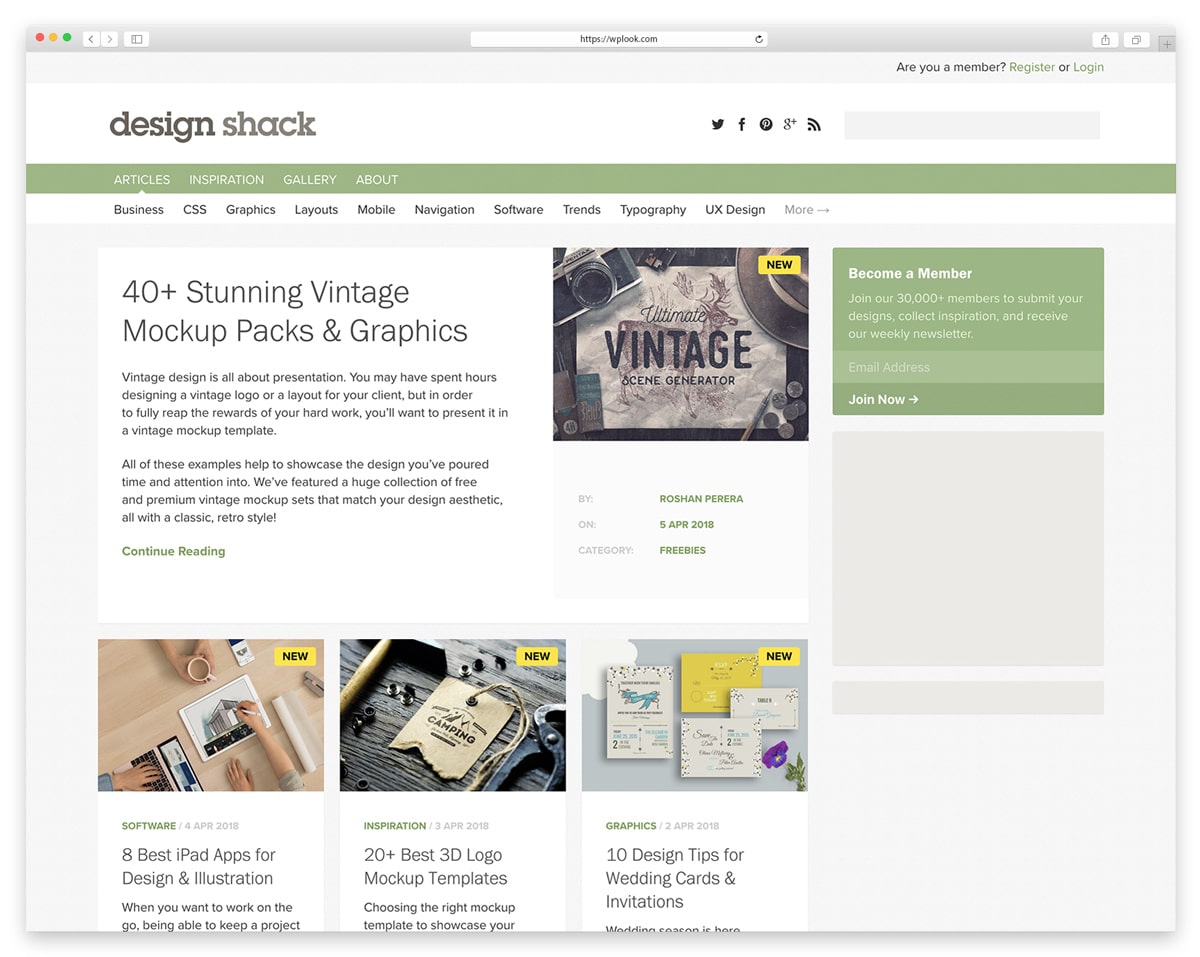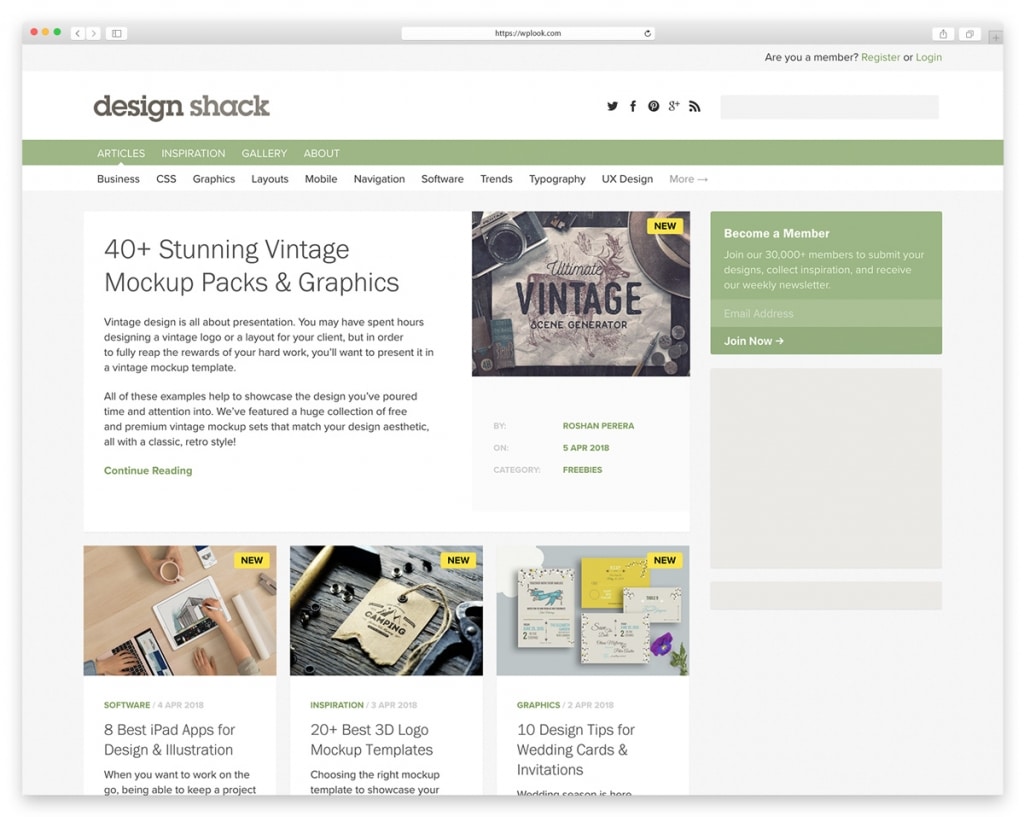 Design Shack is another blog that posts super-helpful information on having a prosperous career as a designer. Established back in 2003, it regularly publishes design-related topics including typography, UX, and graphic design. Since its establishment, Design Shack has continued to be a favorite resource for design aficionados all over the globe. Their gallery features a selection of logo designs and beautiful websites. It's all remarkably cohesive, and you can easily pick the type of content you'd like to explore. If you are looking for a place to discover new resources and helpful content, try this blog today.
Learn More about Design Shack
Vandelay Design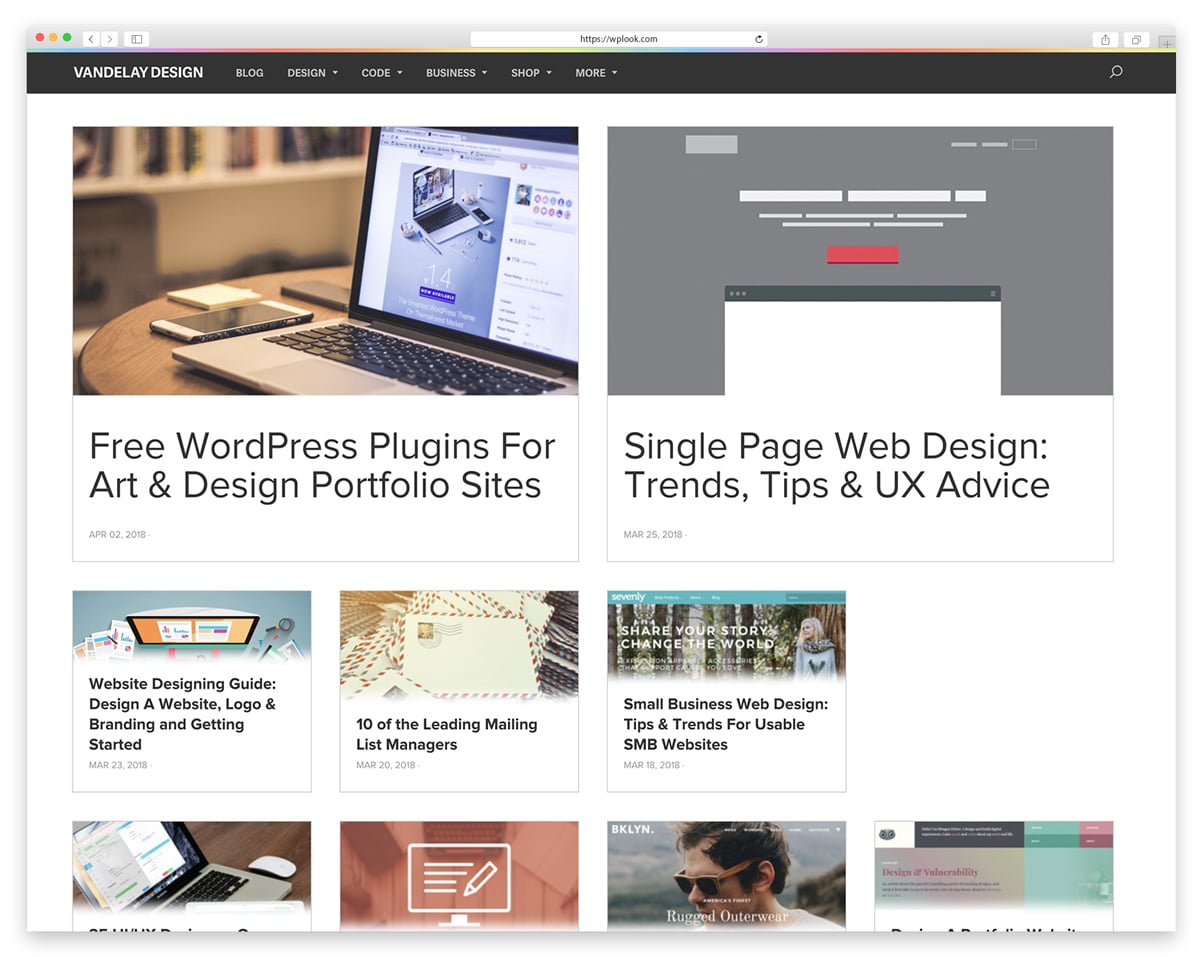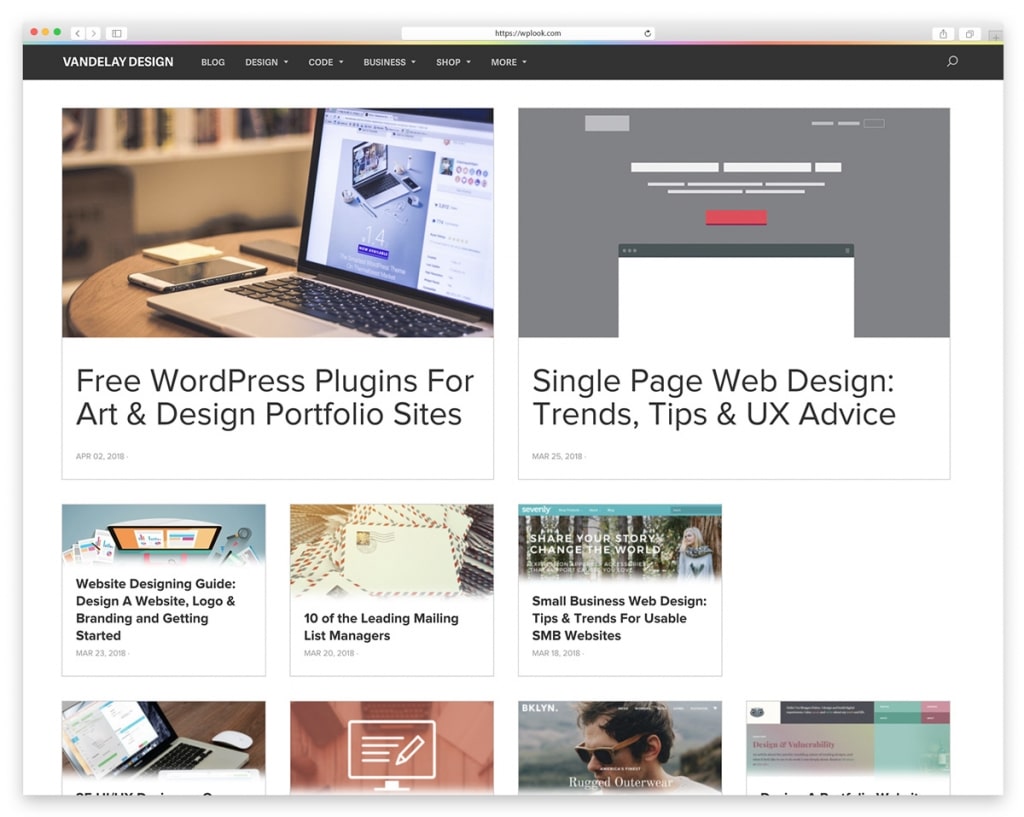 Vandelay Design is a simple, clean, and thoughtful blog dedicated to posting step-by-step tutorials, articles on great design tools and tips, and general design news. All these content are meant to inspire a creative mind in need. It will help you improve your design skills. As a bonus, the blog offers free WordPress themes to readers.
Learn More about Vandelay Design
Designmodo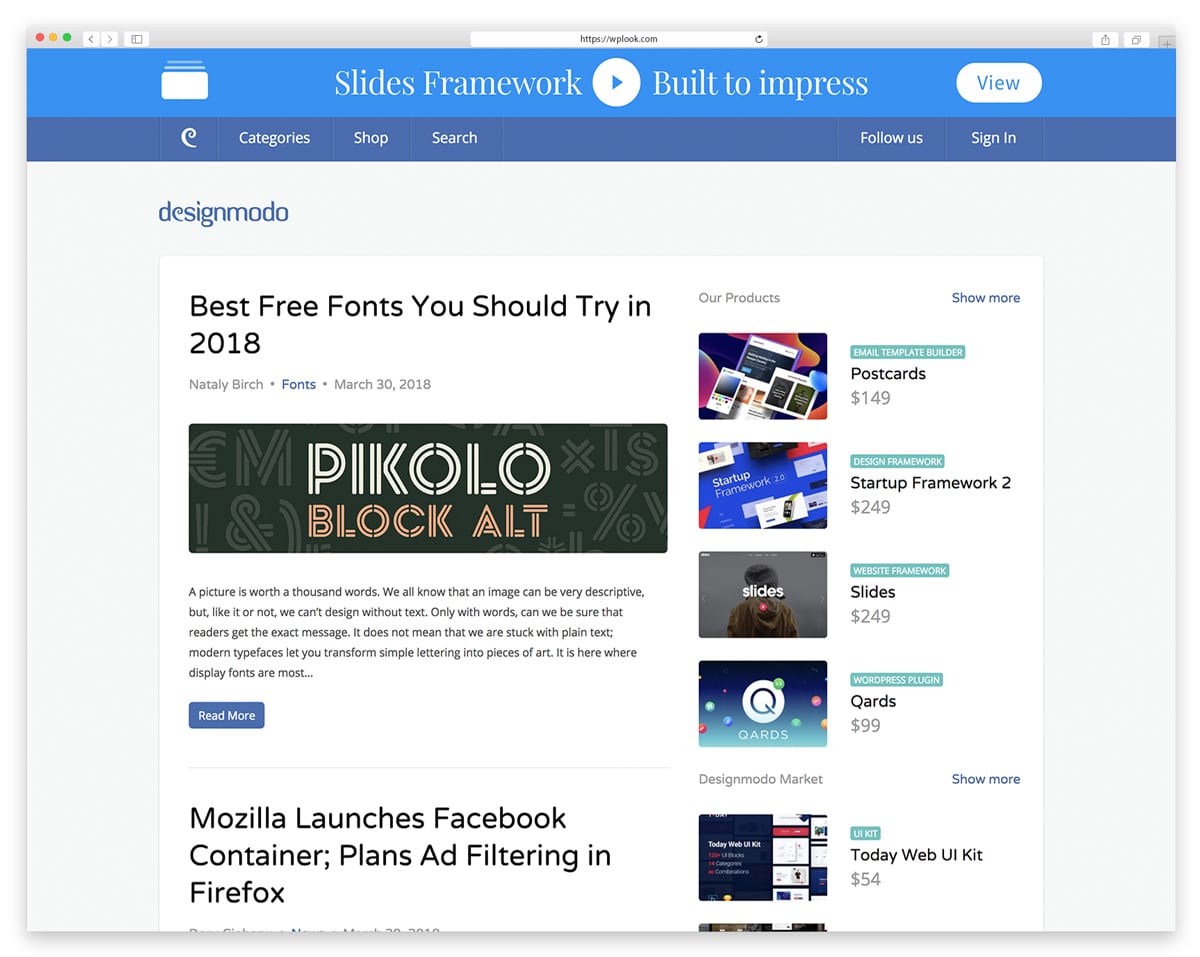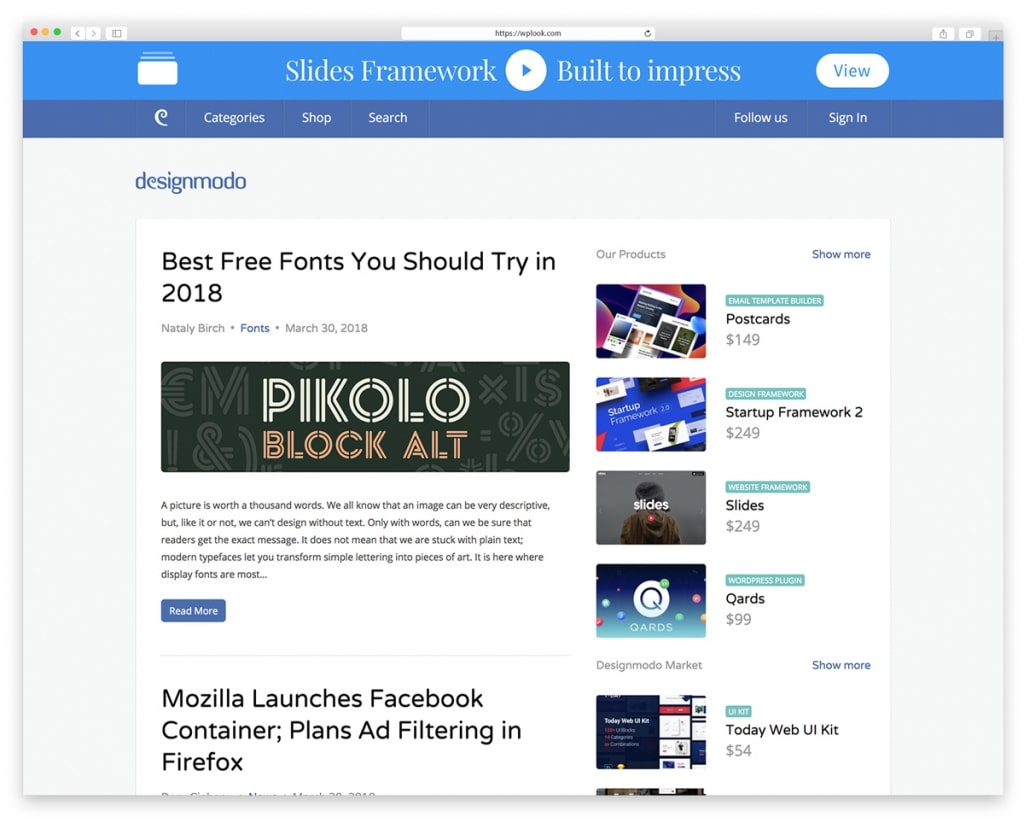 Founded in 2010, Designmodo covers how-to-articles, reviews for designers, and also posts design-related news. It provides tons of content on different topics relevant to designers. If you are searching for a blog that will keep you posted on trends in web design, you should consider bookmarking this blog. They also create and sell premium UI kits.
Learn More about Designmodo
Co. Design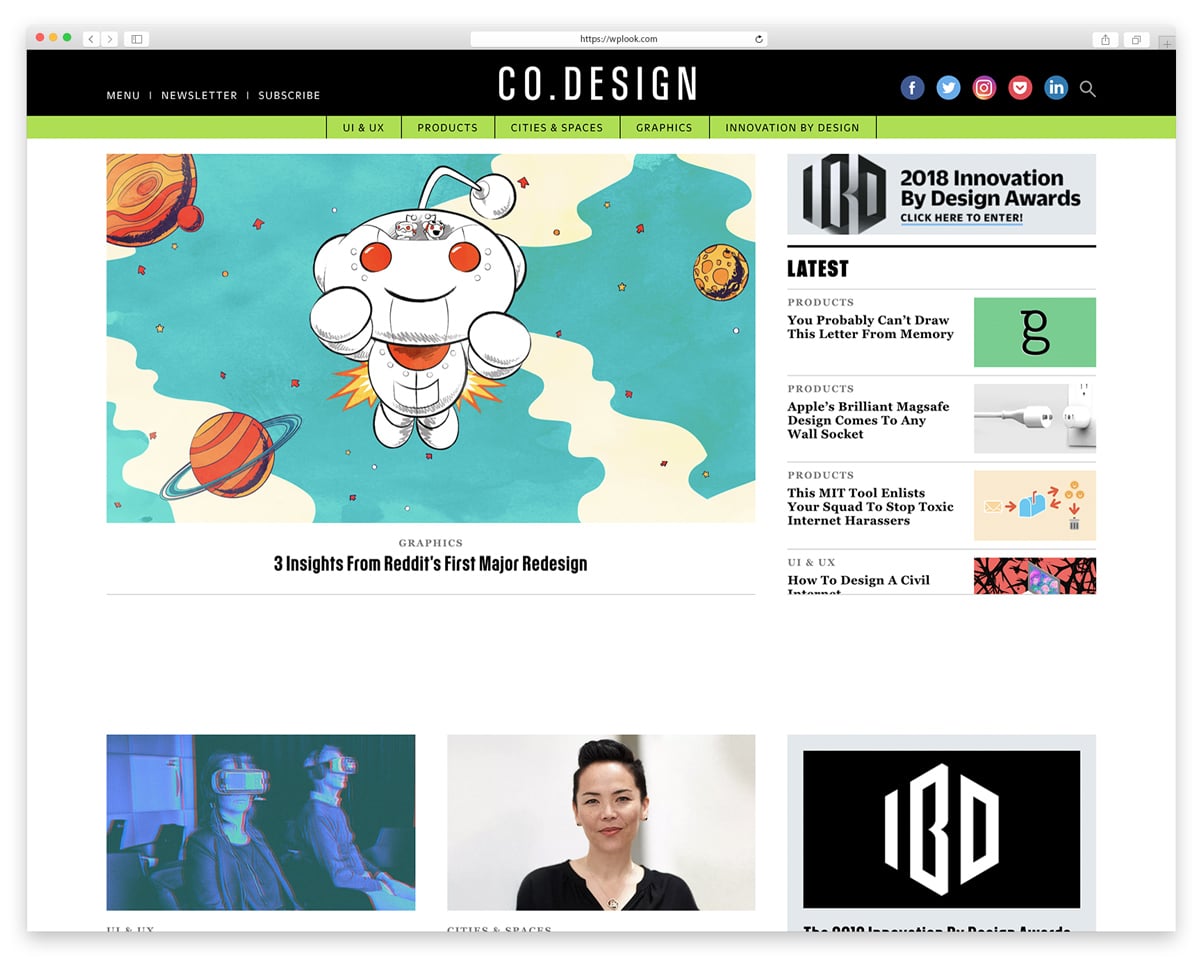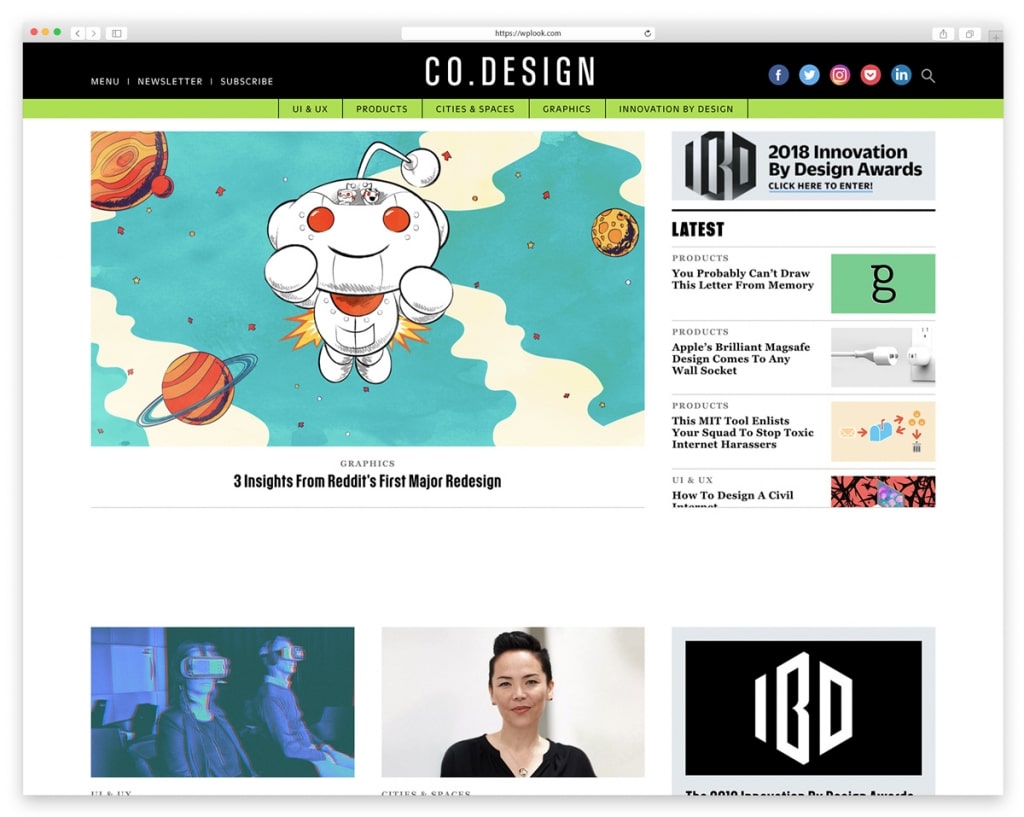 Co. Design highlights carefully curated examples of creative designs to give designers inspiration. Their unique editorial focus that features opinionated blog posts will keep you entertained and informed. If you ever feel like your creativity is running dry and you could use some inspiration boost, check out this blog. This blog will help get your creative wheels turning.
Learn More about Co. Design
Creative Bloq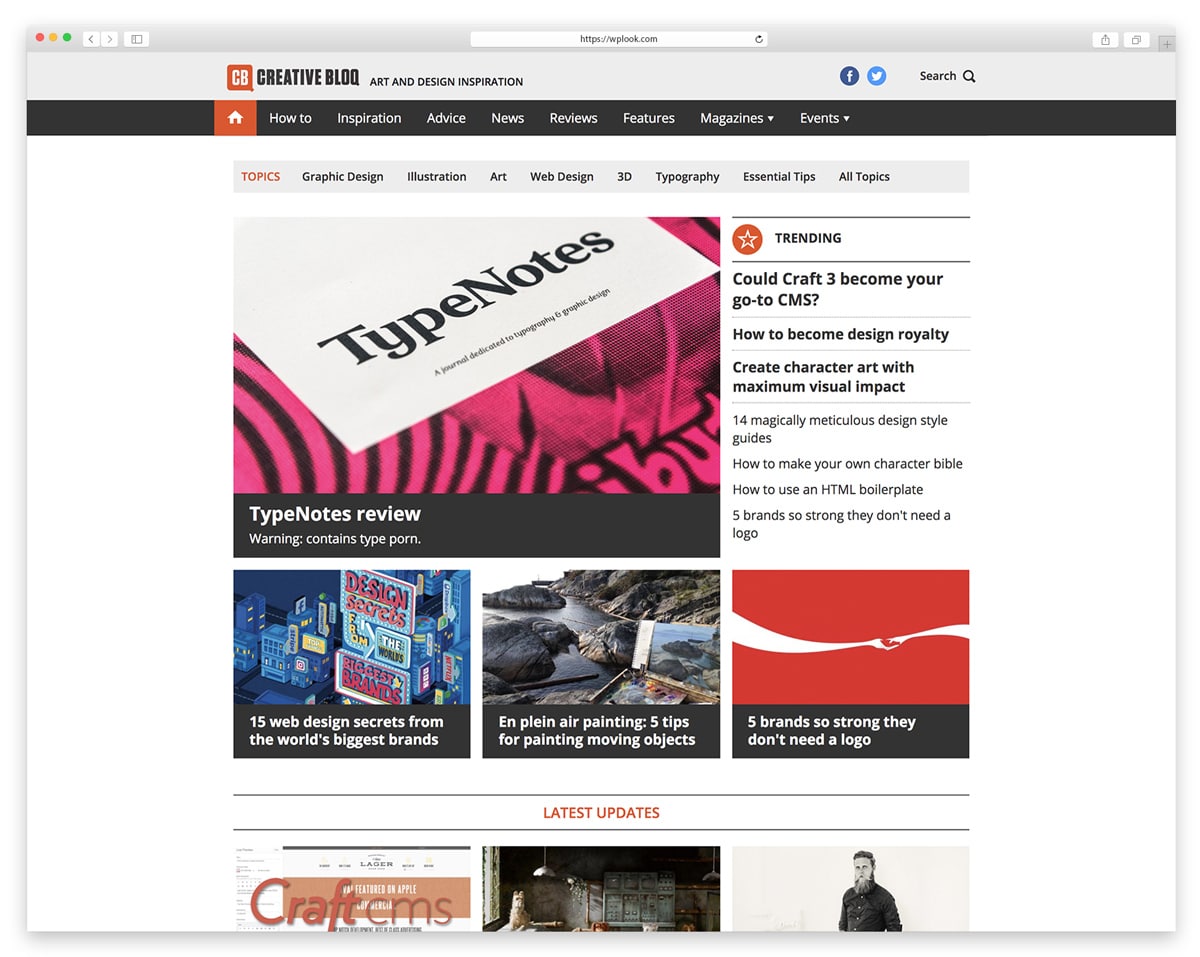 Creative Bloq is a trusted resource popular with designers across the world. It is known to offer inspiring examples of excellent designs, in-depth reviews of design-related products and services, and insightful how-to tutorials. They update their blog daily with fresh and new articles on wide-ranging topics. Did we mention that they hold a fun trivia quiz every Friday?
Learn More about Co. Design
Conclusion
An excellent web design is something we are used to and often take for granted. Most people don't appreciate the effort put to craft an intuitive website until they come across an unprofessional, poorly designed, and hard-to-navigate site. A poorly designed website makes visitors lose trust in the establishment behind it. The must-read design blogs listed above will help you to keep your design skills fresh and your knowledge of trends up-to-date.
Get Hosting
Web Design