Music is a universal language that unites everybody irrespective of race, language, sex, or creed. The internet has completely revolutionized the music scene. Blogging is now an effective way for artists to engage an online audience. Over the last few years, music blogging has been gaining mainstream attention. As an upcoming or established musician, band, DJ, or music manager, it might interest you to know that starting a music blog will help you build a bigger stage. There are bloggers who may discourage you that the competition in the already crowded music blogging industry is tough or that you are not cut out for the job; don't let their words put you down. If you are passionate about starting a music blog, go for it! This article will tell you everything you need to know to create and manage an award-winning music blog.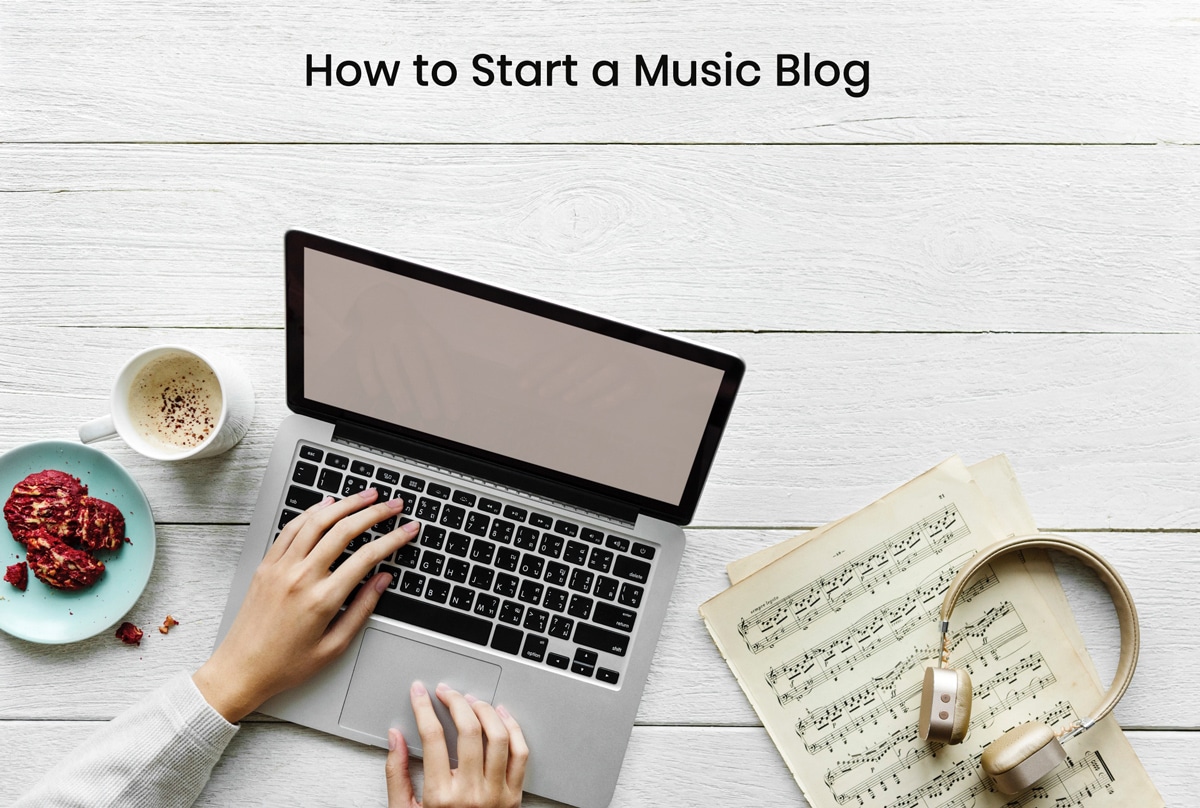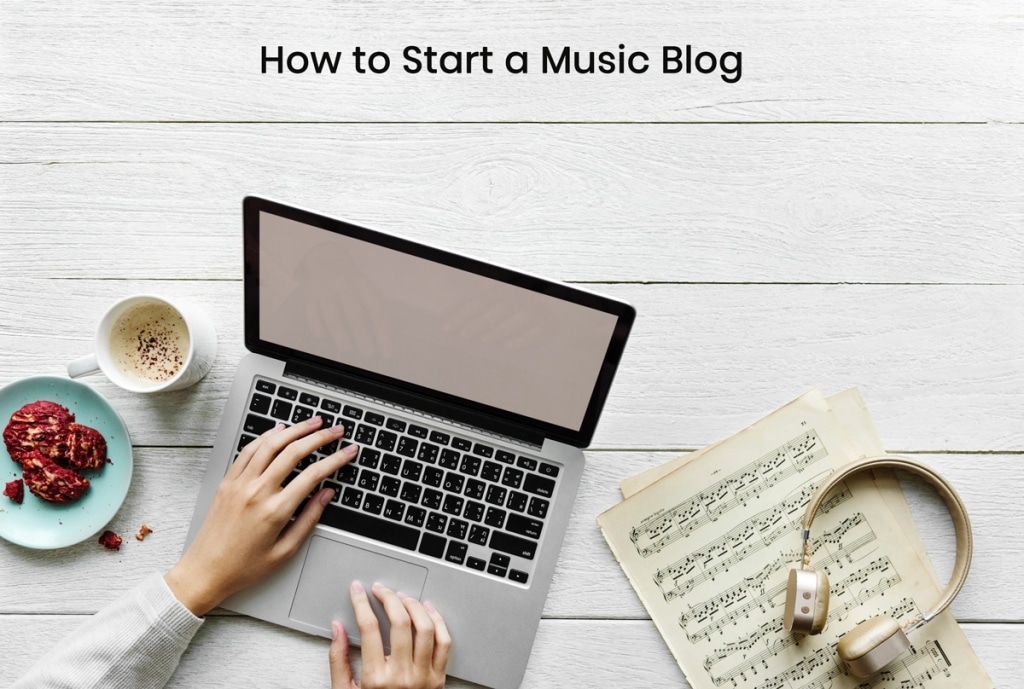 Why Should I Start A Music Blog?
Like any other blog type, starting a music blog must have some inspiration for the idea. Reaching out and engaging with fans is the most common reason. Many music lovers are looking to the internet for the latest updates on their favorite artists. A music blog gives you a platform where you can showcase your music and music-related news to your global audience. Your fans and visitors will know where to find you. By posting audio, videos and pictures regularly, you can keep your followers engaged in your work. A website also allows you to add a form where your fans can sign up for your mailing list. Other artists start music blogs to make some extra money. I personally know of many pro bloggers who earn a full-time income from their music blogs. If you are starting a music website to supplement your income, it will take time before you start seeing big money. Let your creativity and passion be the driving forces of your success.
How to Start a Music Blog
Regardless of whether you have programming knowledge or not, this guide will help you to create a professional music blog that will attract and keep your fans from scratch. We have picked WordPress as our CMS of choice because it is easy to set up (non-technical), more flexible, has an amazing community support and it's FREE! Millions of blogs around the world are powered by WordPress.
1. Pick and Buy Your Domain
Choosing a domain should be your first step. A domain address is the link to your music website. Ensure to pick a domain name that best reflects your brand as your music blog will be referred to it. It should be catchy, easy to remember and have a suitable prefix. You can find your new Domain Name and Register it at WPlook. Choose between .com, .net, .info, .org and other popular prefixes at just $19.95/year. To use this tool, simply enter your name or keywords to check availability, pick your ideal domain, complete payment and you are good to go!
2. Sign Up For Web Hosting
The second step is picking a reliable web host. Hosting is a vital factor that has a significant impact on the success of your music blog. There are many WordPress hosting providers that will help to promote your blog. When picking a web host, you need to consider things like price, server speed, customer support, security options and uptime. If you don't know where to start, I highly recommend WPlook WordPress Hosting because it's easy to use and signing up takes a few minutes. Built for speed with 99.9% Uptime Guarantee, you will never go wrong with this web host. The 1-click WordPress installation offered by WPlook means that you will get your blog up and be running in no time. You will no longer have to worry about web security or data loss thanks to their Free SSL Certificate and Daily Automatic Backup. If for any reason, you are not satisfied with any of their 3 reasonably-priced plans (Starter, Professional, and Premium), you are covered by their 30-day money back guarantee. They also offer round the clock expert support if needed.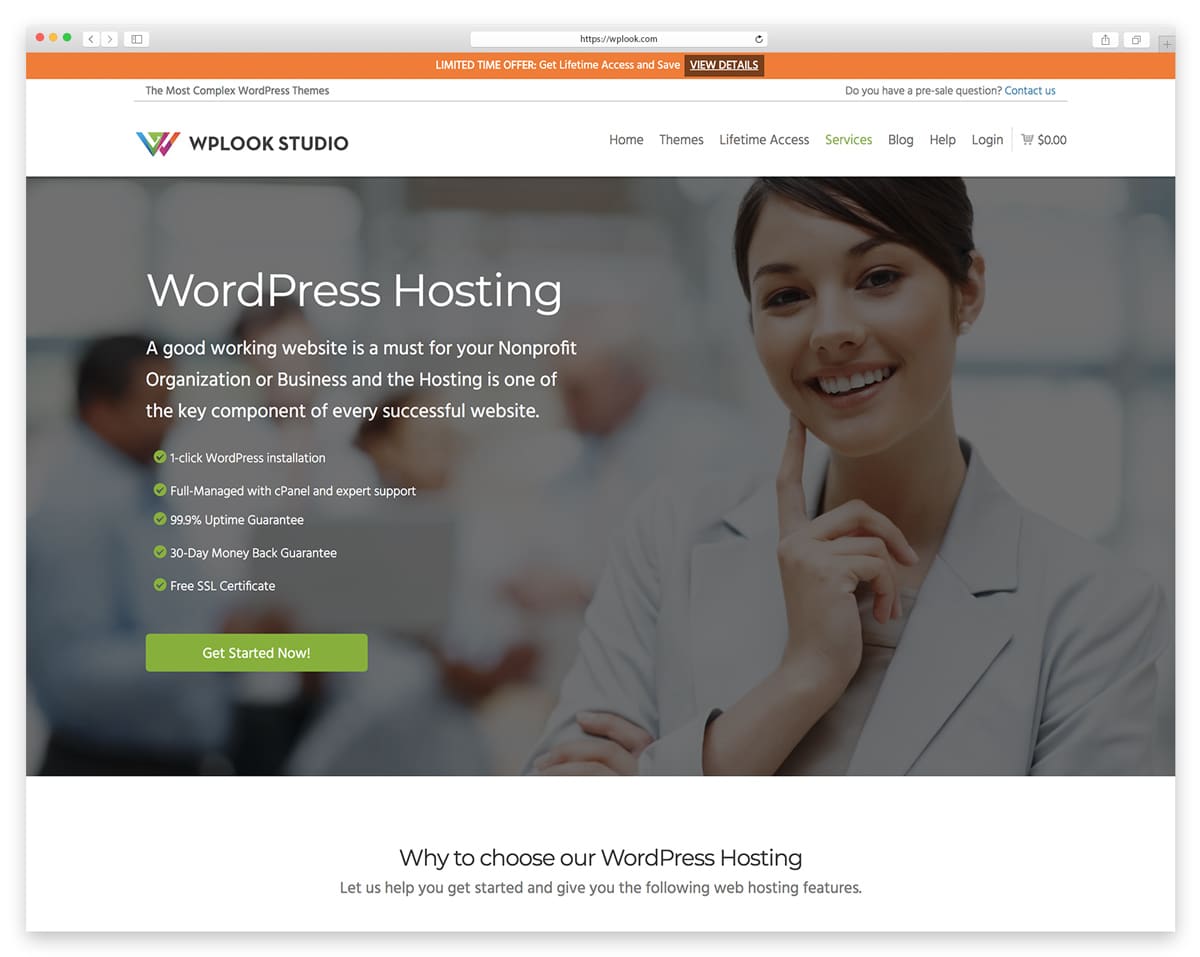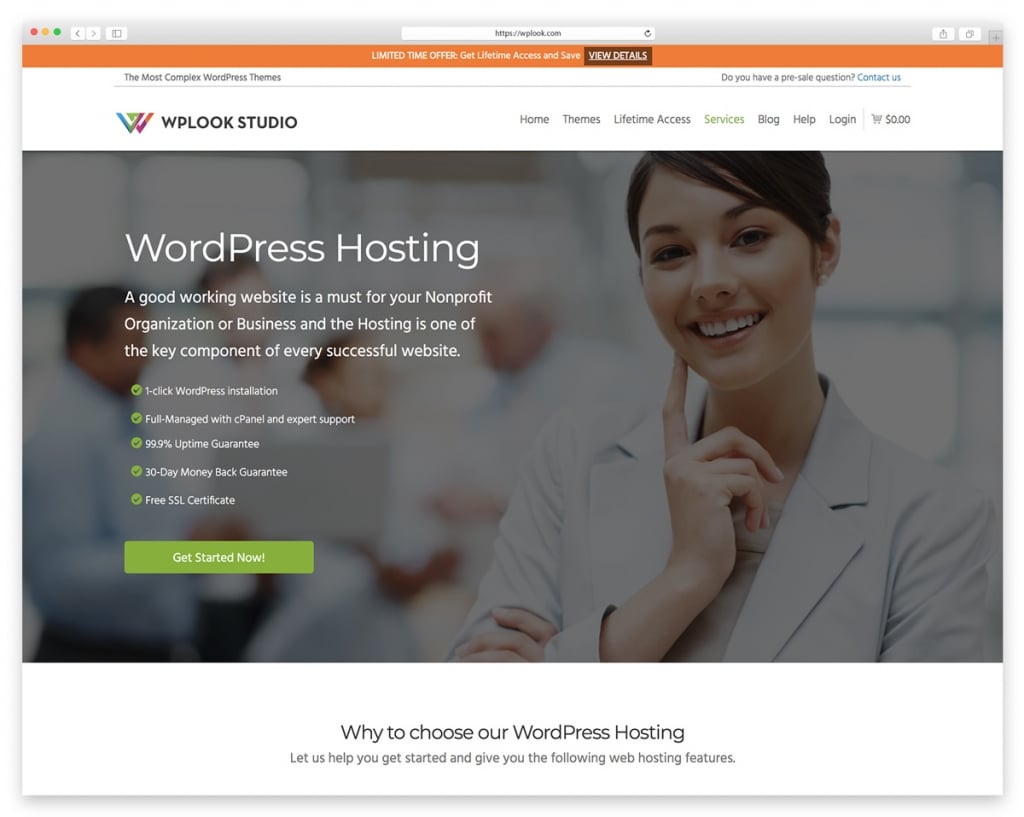 3. Set Up and Customize Your Music Blog
Get ready to celebrate because you are just a step away from owning a music blog. This is the third and by far the most exciting step. Installing WordPress to your domain will make your blog look like a masterpiece in the eyes of your fans.
Now that you are done with installations, you need to focus on customizing your website with music themes. There are several music WordPress themes to choose from but you need to pick one that addresses your needs as a musician. Unlike free music WordPress themes, Premium themes can do more, look better and provide expert support. That is why I recommend StereoClub by WPlook Themes. StereoClub makes it easy for you to create an awe-inspiring web presence where you can promote your music, showcase your art and test out new ideas.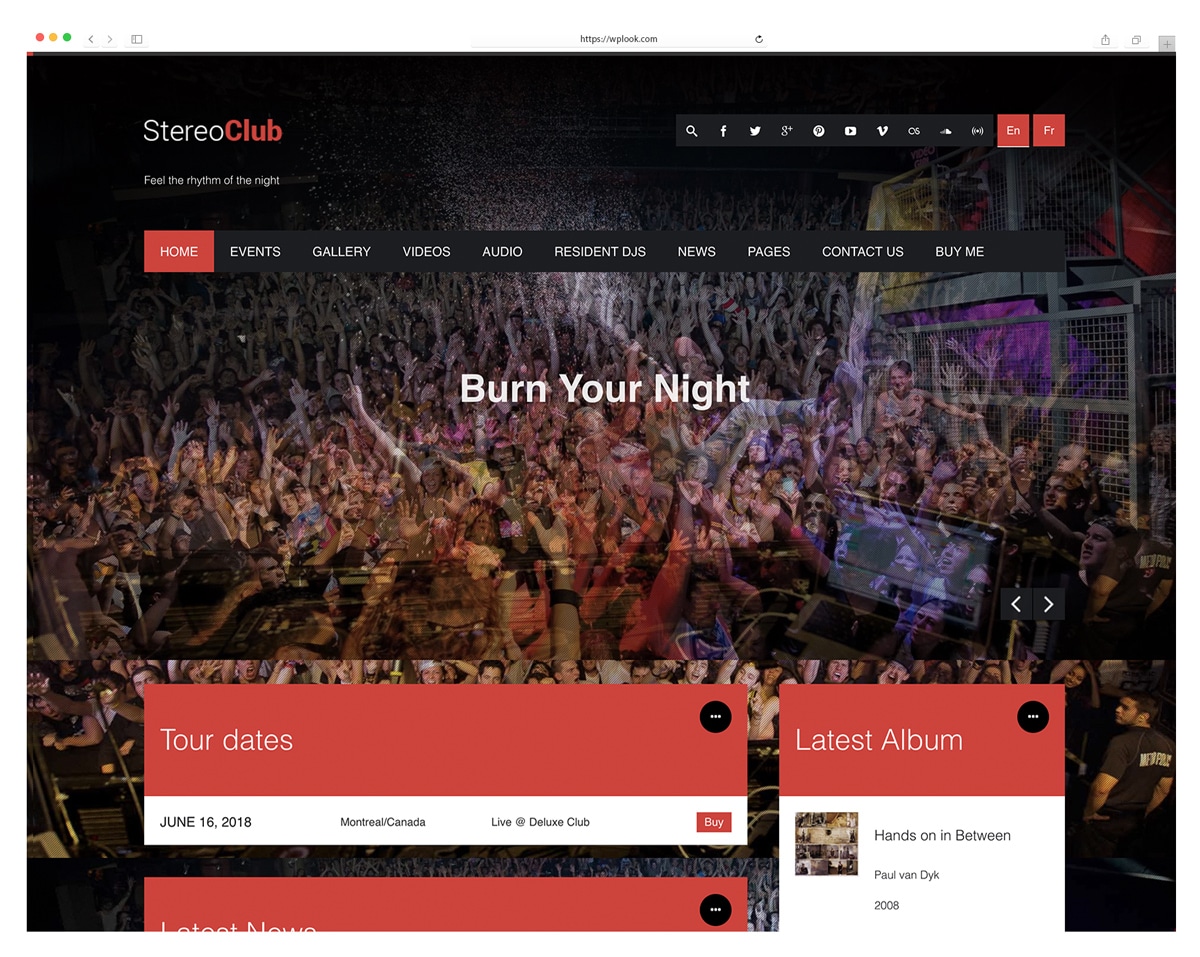 Outstanding Features of StereoClub:
StereoClub is designed and adapted for Music & Events, Bands, NightClubs, DJs and more. By choosing StereoClub, you will join thousands of innovative musicians who have chosen the theme to create their music blogs.
5 Custom Post Types and 15 Widget Areas that will provide you with a stunning way to present your ideas online.
Easy to install even for non-savvy beginners.
Responsive, mobile-friendly design to improve usability and accessibility.
Unlimited color schemes to customize your music blog to match your brand's identity.
An all-in-one theme with Threaded Comments, Child Theme, Custom share Buttons and everything else you need to manage your music.
An event calendar that lets you keep your fans updated on festivals, concerts, classes and any other special events.
Multilingual ready to cater to your international fans.
With WooCommerce integration, you can monetize your blog and instantly sell merchandise such as concert tickets, posters, autographed memorabilia, t-shirts, music and more.
3 plans to choose from (Standard, Developer and Club Member).
Personalized and quick Support from knowledgeable and friendly customer care team.
Host This Theme From $5.42/m
4. Begin Writing Pages and Posts
After customizing StereoClub, open the blog manager to create new posts. Identify your fans' needs and publish useful, approachable and original content. Organize the new content by generating relevant categories. Content can be studio session updates, recent interviews, new music and discoveries of new upcoming artists. Consider creating an "About Me" page where you will list a short biography about you or your band, a "Contact Us" page where your fans can reach you and an "Events" page where your fans will follow on upcoming events. Some of the popular WordPress plugins you can add to give your website a complete look include GigPress, Last.Fm for Artists, Grooveshark, Streampad, and Blubbry.
Helpful Tips after Starting a Music Blog
Now that your newly-created blog is live, you need to add some fun to keep your fans and visitors interested.
1. Create unique content that will give you the edge over your closest competitors. Instead of trying to copy other blogs, identify a niche that is poorly represented and exploit it.
2. Remember to add social media sharing buttons. Music blogging and social media go hand in hand. Integrate Facebook, Twitter, SoundCloud, YouTube and Instagram to drive traffic to your blog.
3. Network with other music bloggers. No man is an island, you cannot make it on your own. Engaging with like-minded music bloggers by doing in-depth interviews and guest blogging will help to extend your reach.
4. Be careful to work within the copyright laws for the music you share.
Conclusion
As an artist, DJ or band, if you haven't already got your own blog yet, you are missing out on one of the best tools you can use to engage your fans. Starting a music blog and becoming a successful music blogger are two different things. It will take you time and patience to grow your audience.
As such, you must be ready to be devoted to nurturing your music blog. Feel free to share this article with any individual you know that wants to make a professional blog suitable for the music industry.
SSL, StereoClub, WordPress, WordPress Themes