When you meet someone, your appearance, the way you act and speak drives them to form an opinion about you in about 7 seconds. It's the same thing that happens when they land on your website, except it's your WordPress theme that speaks for you this time around. It's important to keep your visitors scrolling through your site and we have the perfect theme that can do just that. Meet Attitude, a Drag & Drop WordPress Theme maximizing on awesome designs backed by several easy to use functionalities.
It's integrated with Visual Composer which helps website owners create beautiful content with the Drag & Drop function. It's Multifunctional and it's geared towards creating visual impact for site visitors and easy interface for web owners. This means anyone can understand how Attitude works, what it has the potential to do and bring to life any vision website owners may have.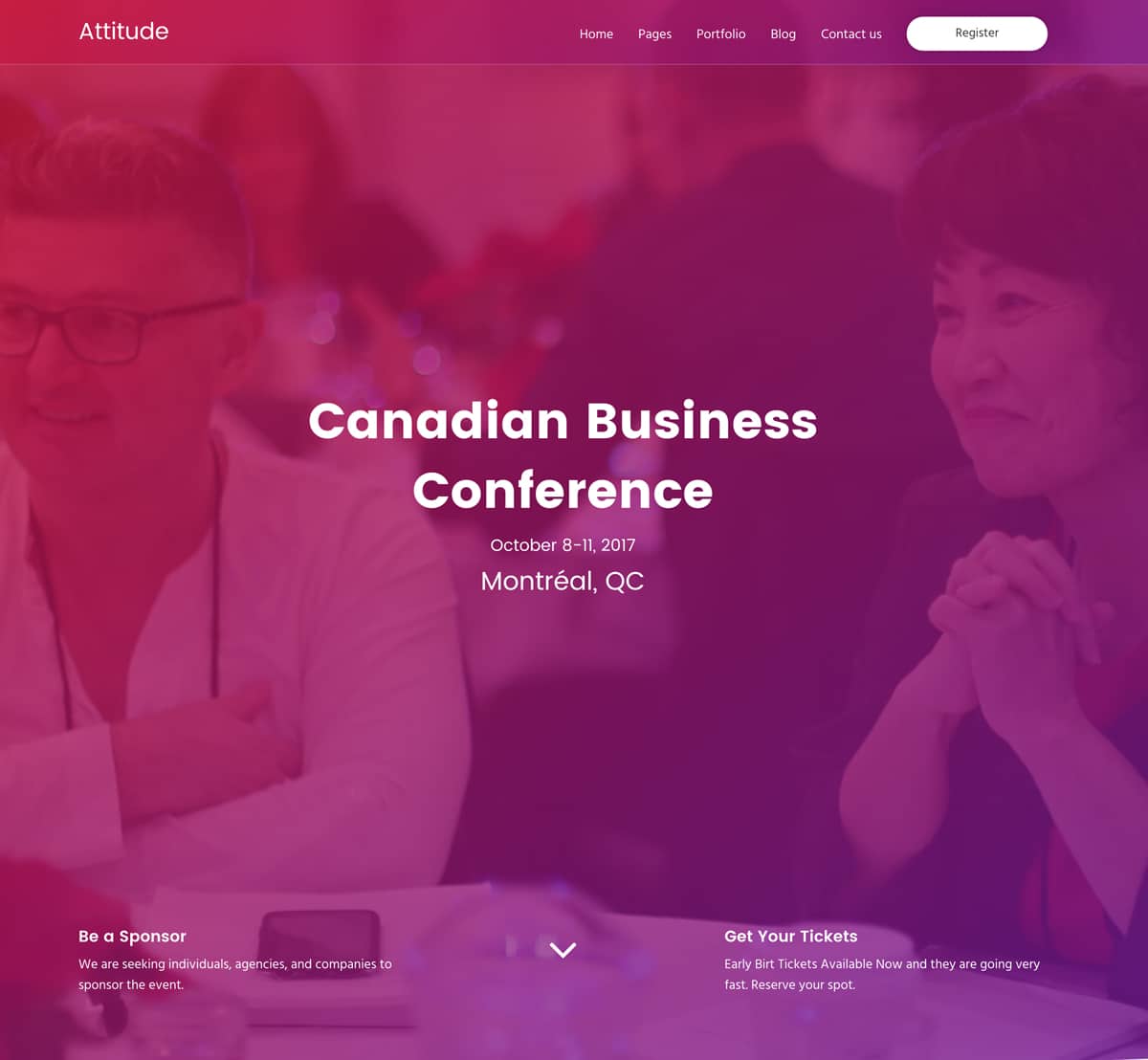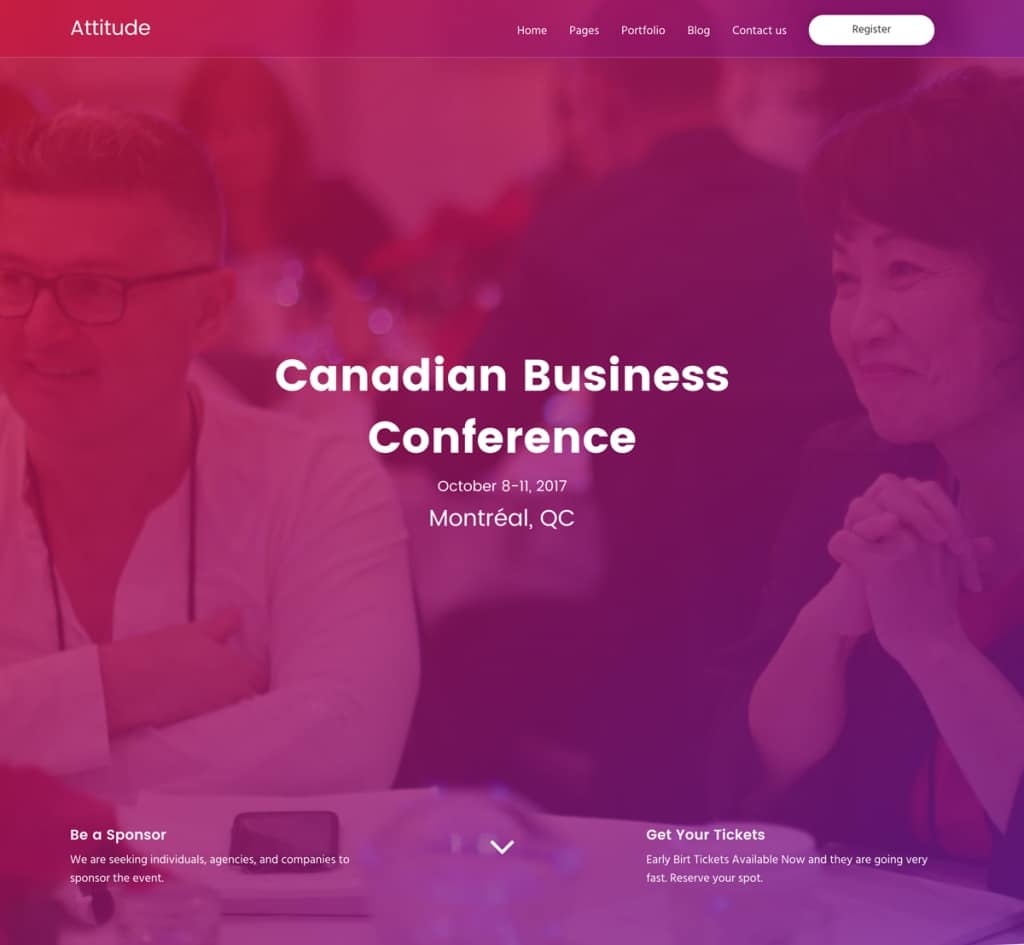 Attitude's Smart Features
Drag & Drop Page Builder
As mentioned earlier, Attitude is integrated with Visual Composer which is one of the most used page builders. This makes it one of the cleanest and user-friendly themes out there.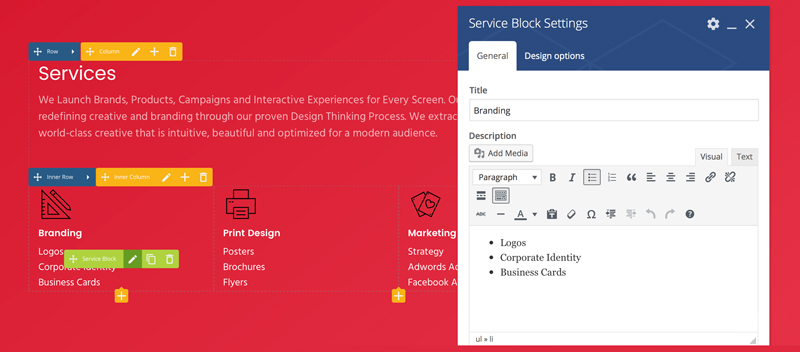 Responsive Design
If your site visitor needs to have a theme that is pleasant to look at and that looks awesome at any size across any device, check Attitude. With this drag & drop theme, you won't need to maintain your site or content across devices because visual and user consistency is already at par.
Advanced Customizer Options
Attitude helps users add their own flair and creative touch and to make own changes easily and efficiently. It can help users showcase their creative projects online using the portfolio feature. You'll be able to display your online projects in up to 3 columns and create an attractive portfolio.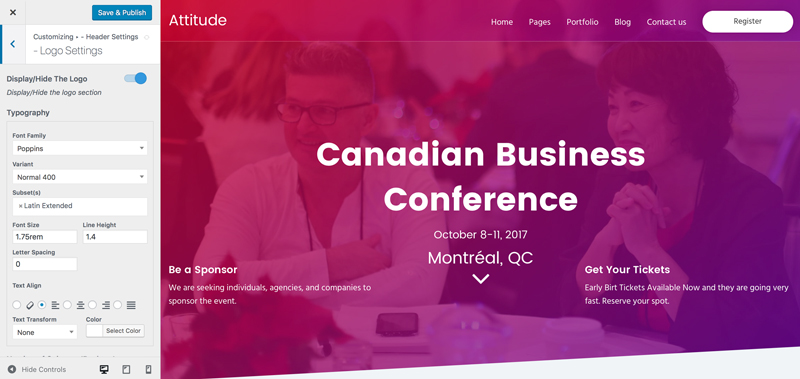 Extremely Fast
Logging onto a website and experiencing delays because images won't load, links won't open and other problems is frustrating. Remember that studies show that human concentration span is rapidly decreasing. This factor makes it necessary for any WordPress theme to perform fast. Attitude has one of the fastest page loading speeds. It's going to ensure your visitors get in as fast as possible and this is just one show of your capability to add value to them.
Great support
We know this is one of the easiest themes to use and customize, but we're still here at your beck and call for any assistance you need. Users need not worry if they encounter development or usage problems. There's a team dedicated to answering your queries via email support.
Other features of Attitude include; multilingual ready, easy to install, child theme available, no code required, etc.
Why You Need Attitude
5 Homepage Demos and more to come…
Your options have never looked this good. With a handful of quality homepage demos, users can experiment to see what their visitors like the most as well as which demos are more responsive. One can choose from the following: Architect, Creative Agency, Conference, Conference v2, Nonprofit.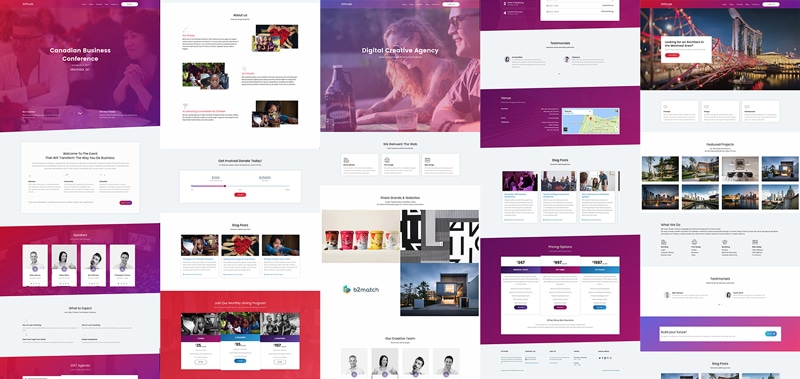 Your Rules, Your Way
It's the best choice for anyone with perfection tendencies because it gives you a chance to create your own site design according to what you want and need. If you don't like a certain aspect, you can change it up easily.
Simplicity
Attitude Theme is Multifunctional and one of the easiest WordPress themes to navigate. You'd need little to no assistance, no code required when you decide to use it. It's clean, functions well and is appreciated by your visitors.
All The Best Functionalities
With Visual Composer, you can create beautiful content on your web platform with the simple drag & drop function. Aesthetics matter and Visual Composer is all about that.
What Attitude Will Do For You
Attitude is going to transform your website leads and, people will spend more time on your site just to see what it looks like. Its customization option will give you a chance to design your website on your own terms. This is the time to put all your ideas on the table and create something beautiful out of a blank canvas- with help from the best built-in functionalities. You can include pages with details of speakers at the event you may be hosting, your dedicated team, pricing tables, donations or any need you have.
You will soon learn that having a proper functioning and quality WordPress theme like Attitude is priceless in comparison with all the advantages it will bring you.
What does a good drop WordPress theme mean to you? At this point, these words could almost be synonymous with Attitude. This theme has all the qualities one looks for in a drag and drop theme. If you have a 2nd thought about that, read this article again and be sure to choose the right theme for you 😉
WordPress, WordPress Themes