Introduction
So you have this excellent idea for a blog or an online business and you are ready to build your website using WordPress. Brilliant! You now have to make up your mind about which WordPress platform will address your online needs. Should you go for the self-hosted WordPress.org or the free WordPress.com? Is there a difference between the two variations? Which one is the better option? WordPress.com vs WordPress.org is a discussion that has elicited mixed reactions on many online forums, with many sites giving conflicting information about the same. The contradictory reviews cause well-warranted confusion, especially for newbie bloggers looking to start their blogging journey with WordPress.
WordPress is no doubt the most popular CMS and the best blogging platform on the internet by far. Unknown to most people, it is not just blogs, WordPress also powers many reputable websites and online stores worldwide. The decision between the two variations could have a significant impact on the potential and future of your site. To help you grasp the differences between the two and avoid choosing the wrong platform, this article will break down the key distinguishing factors between WordPress.com vs. WordPress.org. This way you can make an informed choice on which platform is right for your blog or business.
Let's take a closer look at each platform individually.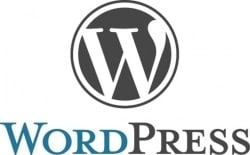 A Brief Synopsis: WordPress.org vs WordPress.com
WordPress.com is an open source blogging and website service that bloggers or webmasters can use and modify to meet their personal needs. This free software provides a quick and hassle-free option to throw up a blog. It hosts for you for free and features a friendly interface that suits even the most technically-challenged individuals. To use WordPress.com, you just need to register a WordPress account, pick your site name, customize your blog and launch it! WordPress hosting service features 5 plans namely Free, Personal, Premium, Business, and VIP.
On the other hand, WordPress.org doesn't host your website on the internet for you. To create a functional website with this version, you need to pay a separate web hosting provider. This version allows you to get your hands dirty. It gives you more control over every aspect of your website including your SEO, design and overall website. The web host will provide you with a domain name and host your website or blog online. Here at WPlook Studio, we provide affordable hosting solutions and great expert support. Choosing a paid hosting service provides many benefits like customization and flexibility. We will discuss them in detail later in this article.
Factors to Consider When Choosing between WordPress.com vs WordPress.org
Knowledge Level – WordPress.com is beginner friendly. If you are a beginner and want to gain knowledge in the blogging field, the best option is the free version. WordPress.org, on the other hand, has a bit of a learning curve and needs more technical knowledge to use it.
Blogging Goals – based on your long-term goals, you can make a decision between the two.
Customization Options – WordPress.com has limitations in terms of customization options and amount of space when compared to WordPress.org. With the paid plan, you get more design options to improve your content and make your site more user-friendly.
Monetizing and Advertisements – WordPress.com bars you from doing any type of advertisement on your blog. WordPress.org, on the other hand, allows for advertising.
Budget – If you are working on a tight budget, like starting a small blog with limited finances, I recommend WordPress.com. If you are however creating an authority site and you have some money to spare, you should definitely go for WordPress.org.
Future Options – If you settle for WordPress.com and decide to switch your website to WordPress.org in future for whatever reason/s, you will have to obtain a new domain name and URL address.
Let's now have a detailed look at the differences.
1. Domain
Domain name defines your brand and affects SEO. When you decide to use WordPress.com, you will have to settle for a sub-domain from the software. This means that the word "WordPress" will be included in your domain name. It will look something like this, www.xyz.wordpress.com. You will have to upgrade to a premium plan if you want a particular domain name without any further extension.
With WordPress.org, there are no two ways about it. To get your own domain address, you will have to purchase it from domain registration websites. We recommend you to go with WPlook Studio, just find your domain name, the extension and the plan that suits your needs. You might read more about the Best Place to Buy a Domain Name here.
2. Cost
WordPress.com is absolutely free to use, up to 3GB. To get more features and customization capabilities, you will need to dig into your pockets. (Personal for 6GB storage space – $5/month; Premium for 13GB storage space- $10/month; Business for unlimited storage- $33/month).WordPress.org is free to use but you'll need to purchase and pay for some tools to make the most out of your website.
3. The Hosting
The free version of WordPress doesn't need you to pay for additional web hosting. In the case of WordPress.org, you will be required to buy a hosting from third-party web host sites. Just like in Domain names, pricing for hosting varies with the different plans offered by the hosting registration sites. You can choose the WordPress Hosting from WPlook Studio, all you have to do is to choose the plan that best fit your budget and business needs.
4. Themes
The free version of WordPress offers you 165+ themes to choose from. You have to be careful though due to the limitations and possible corruptions that can interfere with your site. Third party themes cannot be used or uploaded with this version. To get premium themes that are optimized, you will have to pay for them. This, however, has little impact on the customization options.
You can choose from a collection of 1000s of SEO friendly themes if you opt for WordPress.org. You have the luxury to pick any WordPress premium theme that reflects the identity of your brand, without needing to pay the extra charges, how cool is that? With the help of coding, you can create your own themes and edit the existing ones.
5. Security and Backup
With WordPress.com, you get free security and backup, but this does not make your blog completely hack-proof.
With WordPress.org, you need to know how to run your site, update plugins and themes regularly, protect your site from hackers and perform periodic backups by yourself.
6. Setting Up and Management
It should take a few minutes to set up your website using WordPress.com. The software provides you a plethora of simplified solutions to get you started. Whether you are looking to start an online store, lifestyle blog, portfolio or just a simple website for your business, WordPress.com has got you covered. Management is minimal as you don't have to manage plugins or core updates. This gives you more time to do what's important – creating and posting content on your blog.
Setting up WordPress.org may prove overwhelming for non-savvy users. If you opt for the self-hosted route, you have to have some knowledge of managing updates and plugins.
7. Software and Coding
To use WordPress.com, there's no need for you to download any software. WordPress is browser-based. Simply create your WordPress account, follow the steps and you're good to go! WordPress is limited in terms of coding capabilities.
In order to access WordPress.org, you will have to download and install the software by yourself. You can alternatively hire a web designer or developer at a small fee to do it for you. If you have coding knowledge, you are not limited to WordPress capabilities. You can create, install and edit your own themes and plugins.
8. Plugins and Analytics
WordPress.com is inadequate in terms of plugins – you would not be able to access them for free. You are denied full access to the plugins and you will have to settle for what you are offered in terms of functionality and extra features. Basic blog features in built-in plugins include stats, sharing, polls, and comments. Whatever plugin you use has to come from the software, third-party apps are restricted. To get plugins, you have to go for a premium subscription that costs $99/year. This version does not allow integrating your website with Google tools.
With WordPress.org, you can get full access to tens of thousands of free plugins including speed optimizing plugins such as W3 Cache. You can even create your own plugin if you are a coding expert. To get plugins that are not free, you just have to pay for the plugins only. Due to the freedom of integrating your site with third-party apps, you can install Google Analytics to monitor your website's performance.
9. Earning
The stringent sales policy on the free plan means that if you plan on selling a product or service through your blog, you will have to upgrade to the Business plan. WordPress.com prohibits displaying ads on your blog. Ads are a major source of income in the blogging world. The software, however, displays their own ads.
In the .org variation, you own your posts and here you can display ads and make money out of it. Google AdSense is a popular program by Google that enables you to display ads on your site.
Final Thoughts
Now you have all the information you need to make an informed choice. I hope we have addressed all your doubts about the two variations. To help you make a decision, let's use this analogy. WordPress.com is like a rented apartment where you are limited to what you can actually do with your blog. WordPress.org is like owning a house where you have the freedom to customize your website however way you want.
The debate between WordPress.org vs WordPress.com is an easy one to solve. If you are a hobby blogger who wants a free simple blog with no intentions of making money from it, WordPress.com is the plan for you. If however, you want to make your professional blog SEO friendly, have full control over your blog's design and functionality and earn from it, WordPress.org is the clear winner. WordPress.org offers much more freedom and benefits in return. It may require an initial investment for domain registration, hosting and premium themes, but you will enjoy full access to premium themes, third-party plugins and SEO tools absent in WordPress.com.
Domain Names, Hosting, WordPress, WordPress.com