Shopify and WooCommerce represent two of the most popular eCommerce platforms in the world if numbers are anything to go by.. Shopify Vs. WooCommerce is a discussion that has elicited mixed reactions on various forums. If you are trying to set up an online store, how do you know which one is the best option for you? Well, like with most things in life, there is no straight answer to that question. Both platforms are powerful with merits, which makes it a difficult decision to pick one. The right eCommerce platform will depend on your personal needs.

This article will dig into each platform, and break down the key similarities and differences between the two platforms to help you make an informed decision. Understanding the features of each eCommerce platform will help you figure out the one that is best suited for your business.

We will consider the following factors:

Platform Approach (Ease of Use)
Overall Cost
Themes
Scalability
Security
Support
Maintenance
Smart Features
Let's jump straight into the points of concern.

 Platform Approach (Ease of Use)
Shopify & WooCommerce have different approaches when it comes to creating and managing online stores. WooCommerce is self-hosted which means that your shop's software will be located on your own server. To install a WooCommerce plugin, you need to have a WordPress Website. You enjoy the freedom to modify things on your store as you deem fit.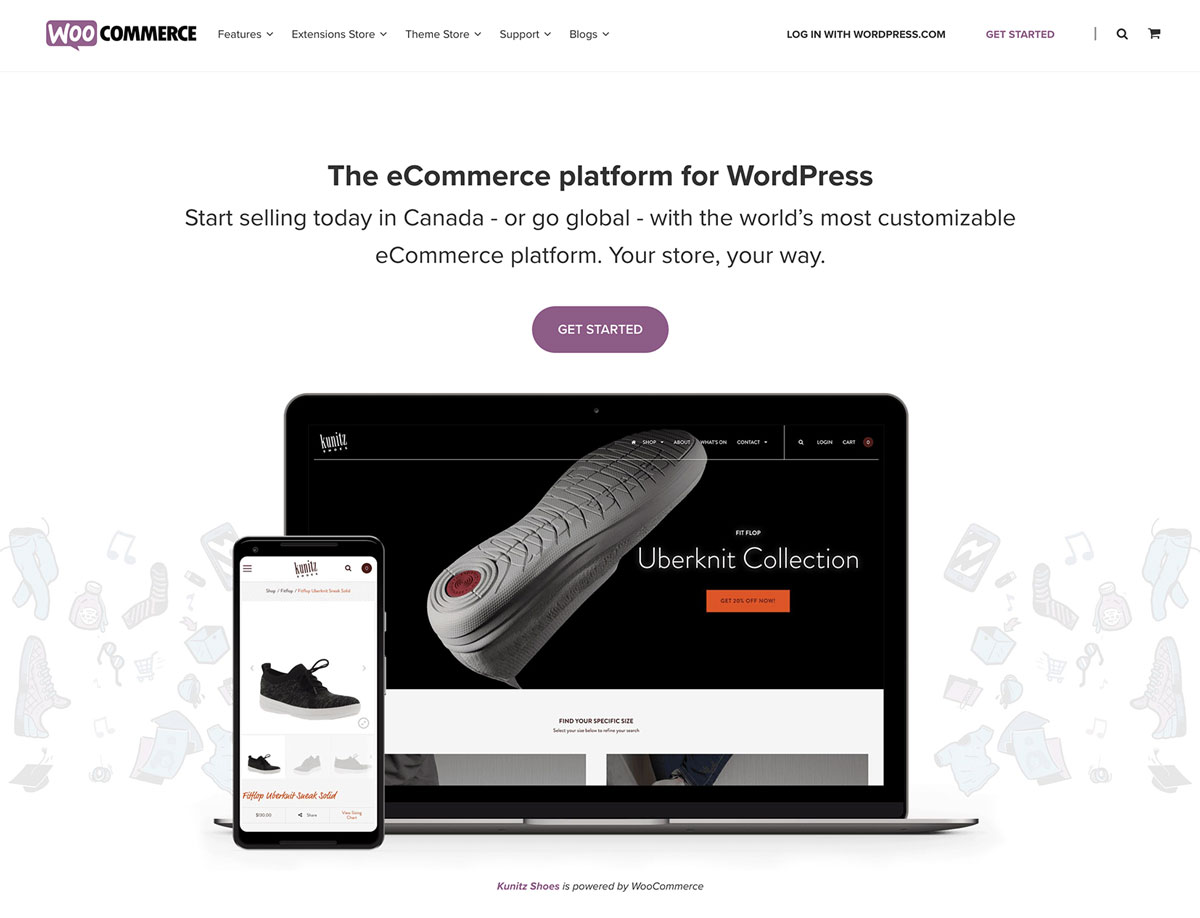 Shopify, on the other hand, is hosted meaning that you don't have to worry about finding a web host. What this means is that the platform hosts and manages the software on your behalf. This to some extent limits your flexibility in terms of the changes you can make to your store. Shopify is, however, more beginner friendly when compared to WooCommerce.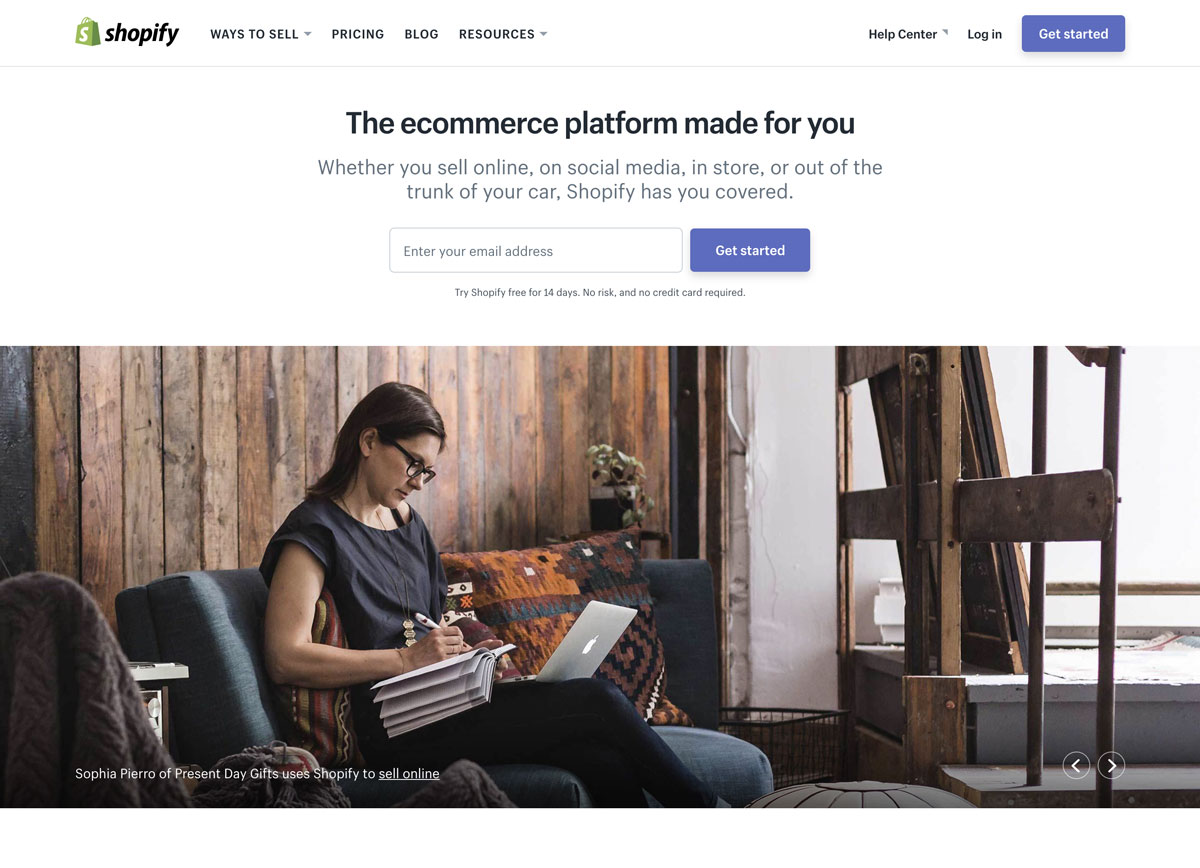 Cost
WooCommerce is an absolutely free shopping cart plugin! If you want more than the basics WooCommerce offers premium license upgrades, updates, and extensions. You, however, need to consider hosting fees and maintenance fees before you make a decision between the two.
Shopify, on the other hand, has a clear and straightforward pricing model. Shopify offers four pricing packages: Shopify Lite ($9/mo.), Basic Shopify Plan ($29/mo.), Shopify Plan ($79/mo.) and Advanced Shopify Plan ($299/mo.). Each of the mentioned plans includes Web Hosting, SSL certificate and a myshopify.com subdomain name.

Themes
Themes are essential if you want to customize your store to represent your brand. Shopify ships with 180+ polished free and premium themes backed by reliable support. You can use the customization options offered by the themes to alter the look and feel of your store without touching a line of code.
WooCommerce lacks its own theme shop, but you can utilize third-party services to source the themes. Premium WooCommerce themes vary in price and they lack reliable support. Here at WPlook Themes, we have great WordPress theme integrated with WooCommerce. Just choose one of them and start building your dream website!

Scalability
Looking at the eCommerce market share and scalability will help you decide which platform to use. It goes without saying that you shouldn't make a decision based on popularity, but you know what they say, numbers don't lie. Statistics can show trends on what your competitors are using. At the beginning of 2018, WooCommerce was powering about 40 percent of online stores while Shopify powered 7 percent. If we, however, look at the top 10,000 websites, a mere 12 percent of the websites use WooCommerce while about 10% use Shopify.
This means that Shopify is popular on high authority sites. Google trends in the past few years show that both platforms are growing steadily but Shopify seems to be slowly overtaking WooCommerce. This could be attributed to the fact that Shopify has different plans and its integration with various third-party tools and services. This makes Shopify more scalable when compared to its arch-rival, WooCommerce.

Security
Security is a major point of concern when it comes to creating and managing an online store. Ignoring the importance of security can cost you your business. You need to be concerned with things like customer data and if you can be hacked. You need to ask yourself which platform will let you process credit and debit cards securely. It is worth mention that no platform is 100% secure. Even the most reputable corporations have been hacked before.
With Shopify, you receive a PCI level 1 compliant server. As mentioned, Shopify does all the hosting and are therefore responsible for maintaining the safety of payments done at the check-out. If something happens to your store, they are solely responsible. With WordPress, you are responsible for your own security. If a hacking attempt is done on your store, you have no one to blame. WordPress is an open source CMS which makes it a soft target for hackers. You can take care of this by installing security plugins to secure your site and store.

Support
Shopify is popular for its high quality of customers care. Shopify's plans come with dedicated support via live chat, phone, and email. This means that you can rely on the customer support in case you encounter any technicality with your store. You can additionally gain access to a library of helpful guides that address common questions and problems.
WooCommerce and to an extent WordPress relies on the vibrant community of users and developers as it lacks official support. WooCommerce however has extensive forums with thorough documentation for technical step by-step guides in case you encounter any difficulty.

Maintenance
All eCommerce stores need regular maintenance to make sure that everything works as it should. Maintenance doesn't necessarily mean changing the website's design. It's more about updating the core software and host. The regularity of maintenance depends on the size of the store. Generally, small stores can be maintained twice or thrice a year. Bigger stores , however, need at least weekly maintenance.
With WooCommerce, you are tasked with the responsibility of performing your own maintenance. Before making any server configuration changes, you will need to hire a developer to back up your site. With Shopify, you don't need to worry about updating core software as the Shopify Team will do it for you.

Smart Features
Both Shopify and WooCommerce offer store owners options to create product descriptions, add variations to color or size of products and allow shoppers to zoom in on product images. Both platforms have their own unique smart features, we will list them below:

WooCommerce

Clean and Modern Interface
Pre-installed Payment Gateways
Unlimited number of Products and Product Categories
Improved User-Experience for shop owners
Freedom to Set Default Currency
Inventory and Store Management
Simplified Coupon System
Complete Control of the Checkout Process
Flexible Shipping Destinations
Shopify

Advanced Shopping Cart Features
Automatic Fraud Analysis
Mobile Commerce Ready
Supports Inventory Management
Dropshipping Capabilities
Flexible Shipping Rates
70+ Payment Gateways
Free SSL Certificate
Freedom to Brand and Customize Your Store
Automatic Taxes
Abandoned Cart Recovery
Final Thoughts

That marks the end of our Shopify Vs. WooCommerce comparison. Unless you have a WordPress Powered site, I highly recommend Shopify. It is a lot easier to use as you don't have to install anything and setting up payments gateways is easier.
Shopify also provides you with better scalability, security, and support. WooCommerce gives you complete flexibility and control of your store but you have to take care of maintenance and it has a bit of a learning curve when compared to Shopify.
Get Hosting
WooCommerce, WordPress