We're happy to announce that we just released a new and stylish WordPress Theme called "My Journey".
If you're going to launch your own lifestyle personal blog or project and need to present your content in a way that works, My Journey is the perfect choice for you. The theme is also the best fit for Fashion bloggers, Foodies, Creatives, Photographers, Storytellers, Magazines, etc.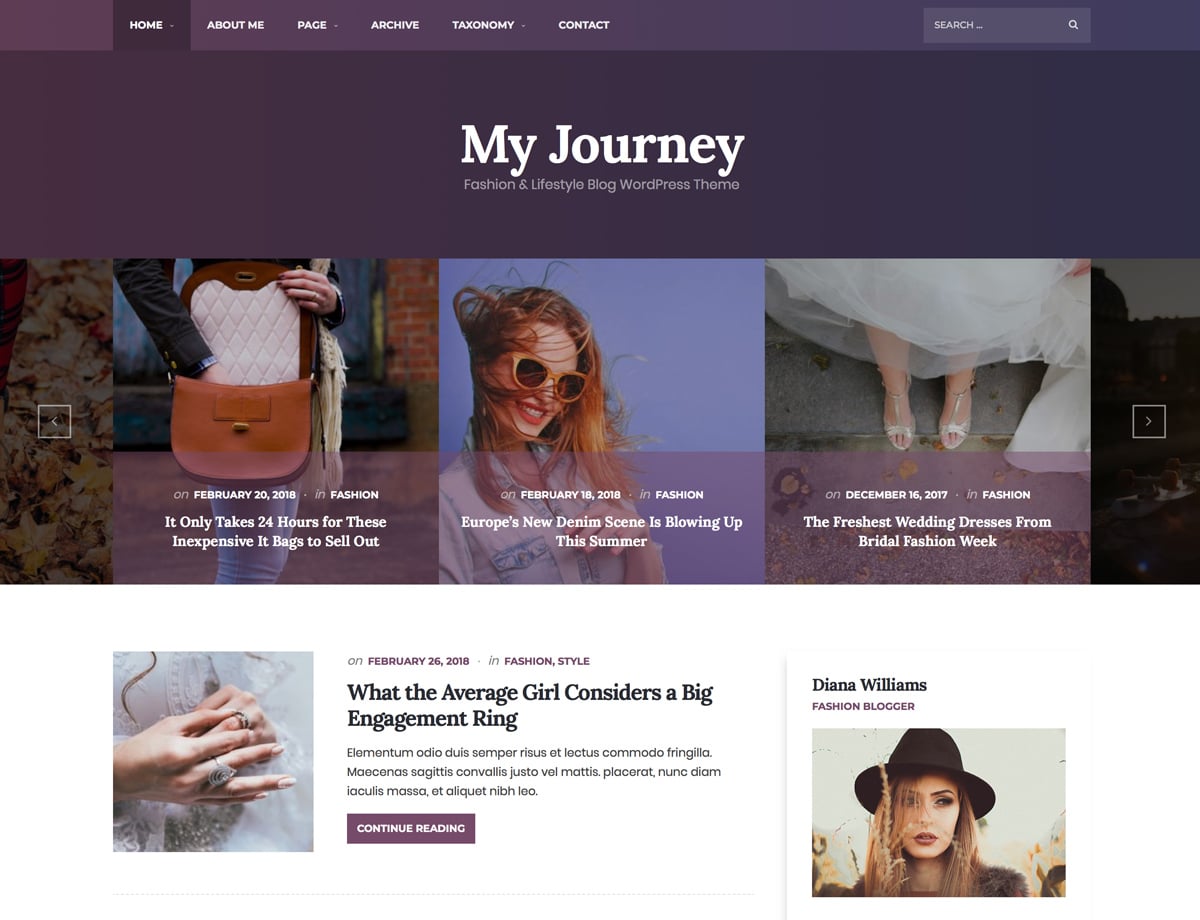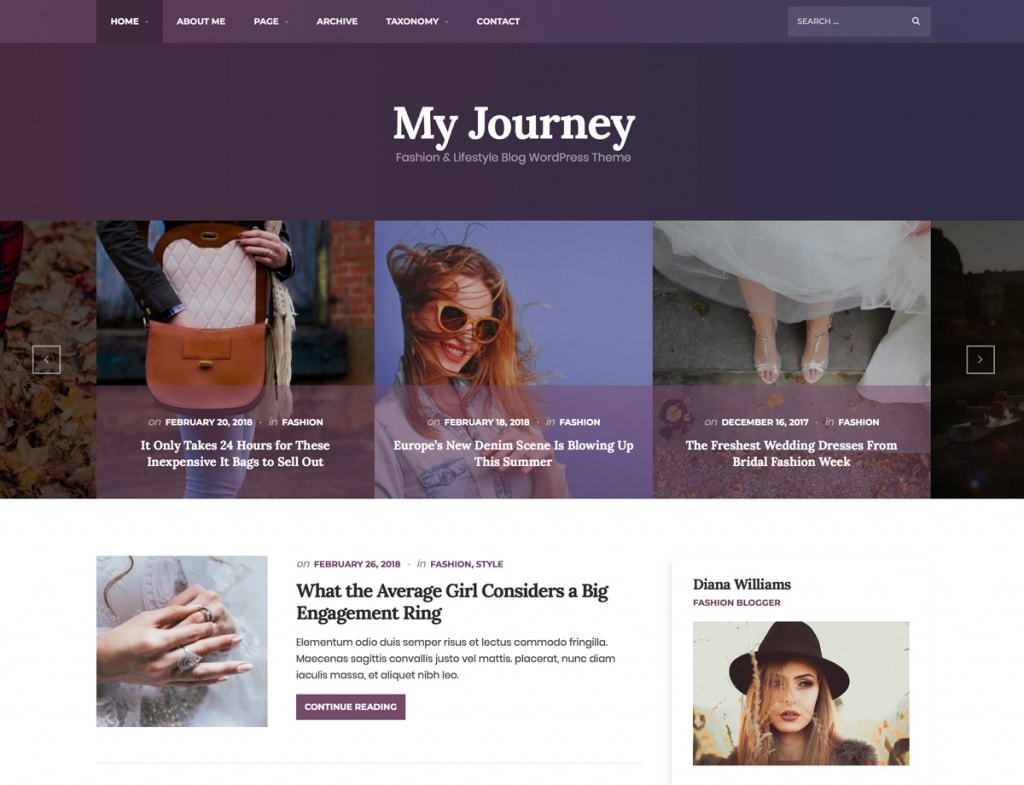 My Journey's Smart Features
WPlook Styler
The theme comes with an easy to use tool for changing the styling of elements without the need to write any CSS code, it is called Styler. The options are separated into different sections:
Typography ( font size, family, color… )
Spacing ( margins and paddings )
Background ( bg color )
Border ( border-radius )
Clicking on any of the sections will show options for those sections.
So, it will be easy to add a personal touch to your Lifestyle Personal blog using the WPlook Styler.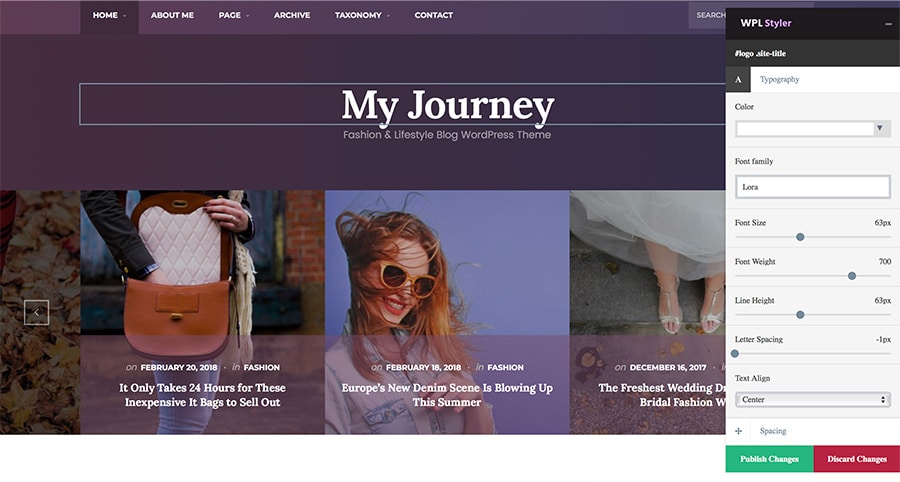 Responsive Design
The mobile-friendly design is all but mandatory in today's online world. My Journey will look great on any mobile device and will offer a great user experience across various devices and screen resolutions including desktop computers, tablets such as iPad, smartphones and other mobile devices. You Lifestyle personal blog will surely give an amazing experience for your visitor.
Advanced Customizer Options
The theme uses the WordPress Customizer feature for it's global/theme options. Customizer is a native WordPress feature which was added to WordPress back in 2012, so if you've ever used WordPress you won't have any problems. You can add your own flair and creative touch and make changes easily and efficiently to your Lifestyle Blog.


Extremely Fast
Loading speed of a site is without a doubt an essential factor nowadays since it has an immense effect on client experience and searches engine ranking of any site. Logging onto a website and experiencing delays because images won't load, links won't open and other problems is frustrating. A website which loads slow and performs slow leads to a poor user experience. My Journey has one of the fastest page loading speeds. It's going to ensure your visitors get in as fast as possible and this is just one show of your capability to add value to them.
Other features of My Journey include:
Multilingual Ready, Easy to install, Child theme available, Unlimited Color Schemes, Great Support, etc.
Blog, Family Blog, Image Widget, Instagram, Personal Blog, Text Widget, Video Widget, WordPress Themes