Having a WordPress theme that looks good and is also fully responsive for users is really important. It will make all the difference in customers staying on your page and liking what you do as a brand. You don't have to pay for a responsive theme, there are many adequate free responsive WordPress theme out there that work just as well. You can find more information about the Best Free Responsive WordPress themes below and choose the one you like the most.
Morning Time Lite ( Most Popular)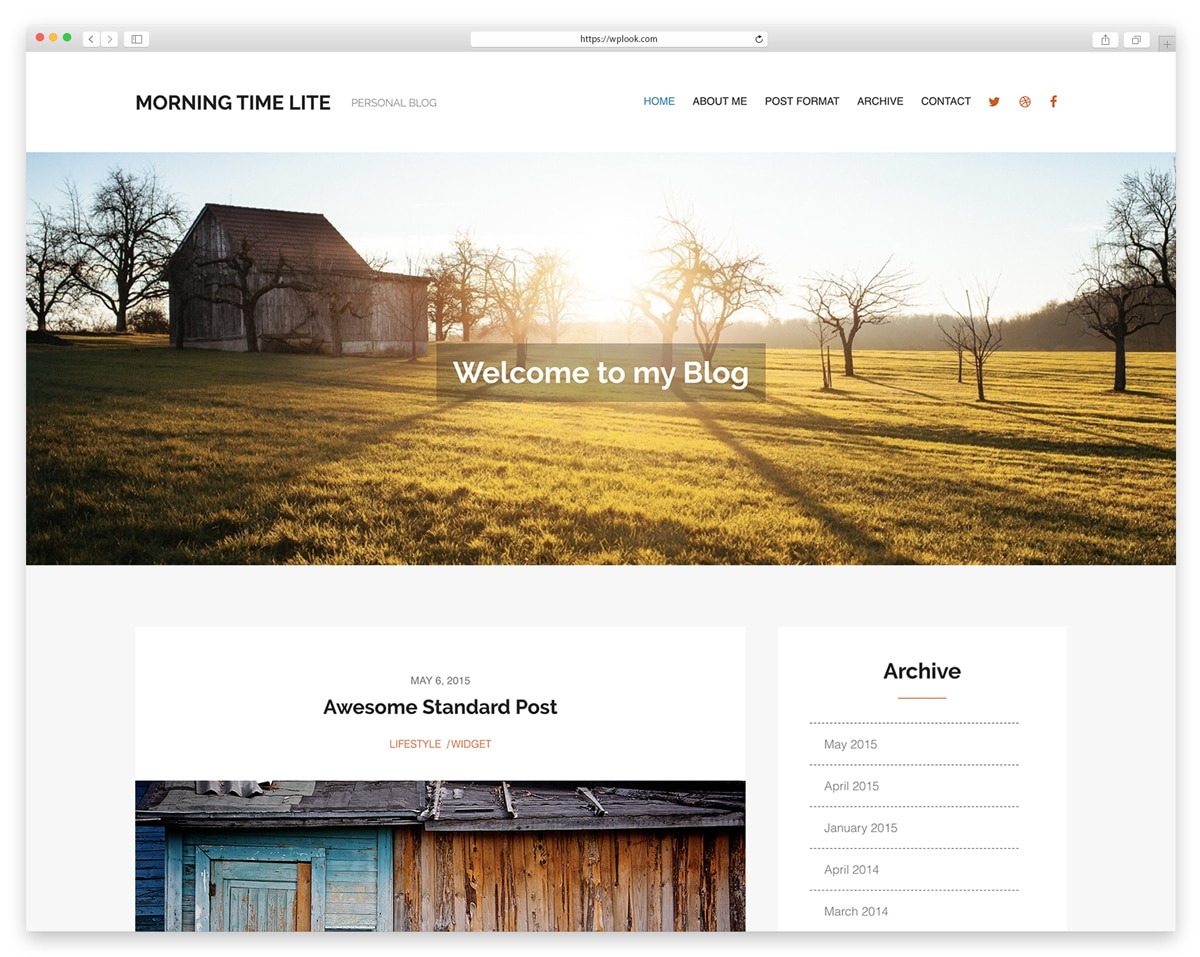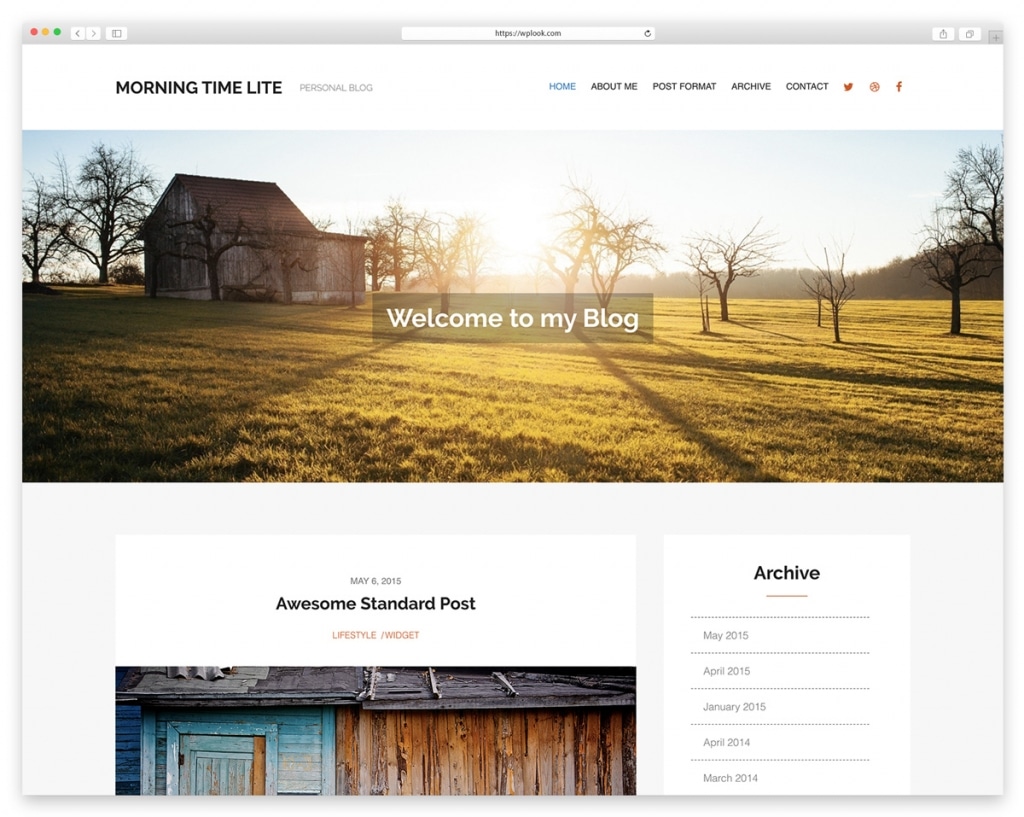 If you are a lifestyle blogger or you post about beauty and everyday topics, this Morning Time Lite WordPress theme would be ideal for you. It is really organized and very attractive to the eye at first glance. There are also different color options so you can get your page exactly as you want it to appear.
The sidebar down the right-hand side of the screen allows you to link to all the different pages of your blog. The design loads really fast which will keep users interested. Morning Time Lite has smart features like unlimited color schemes, clean code and it is the fastest page load speed for a Personal Theme Speed Grade: A96%.
Learn More about Morning Time Lite
Get Hosting
Charitas Lite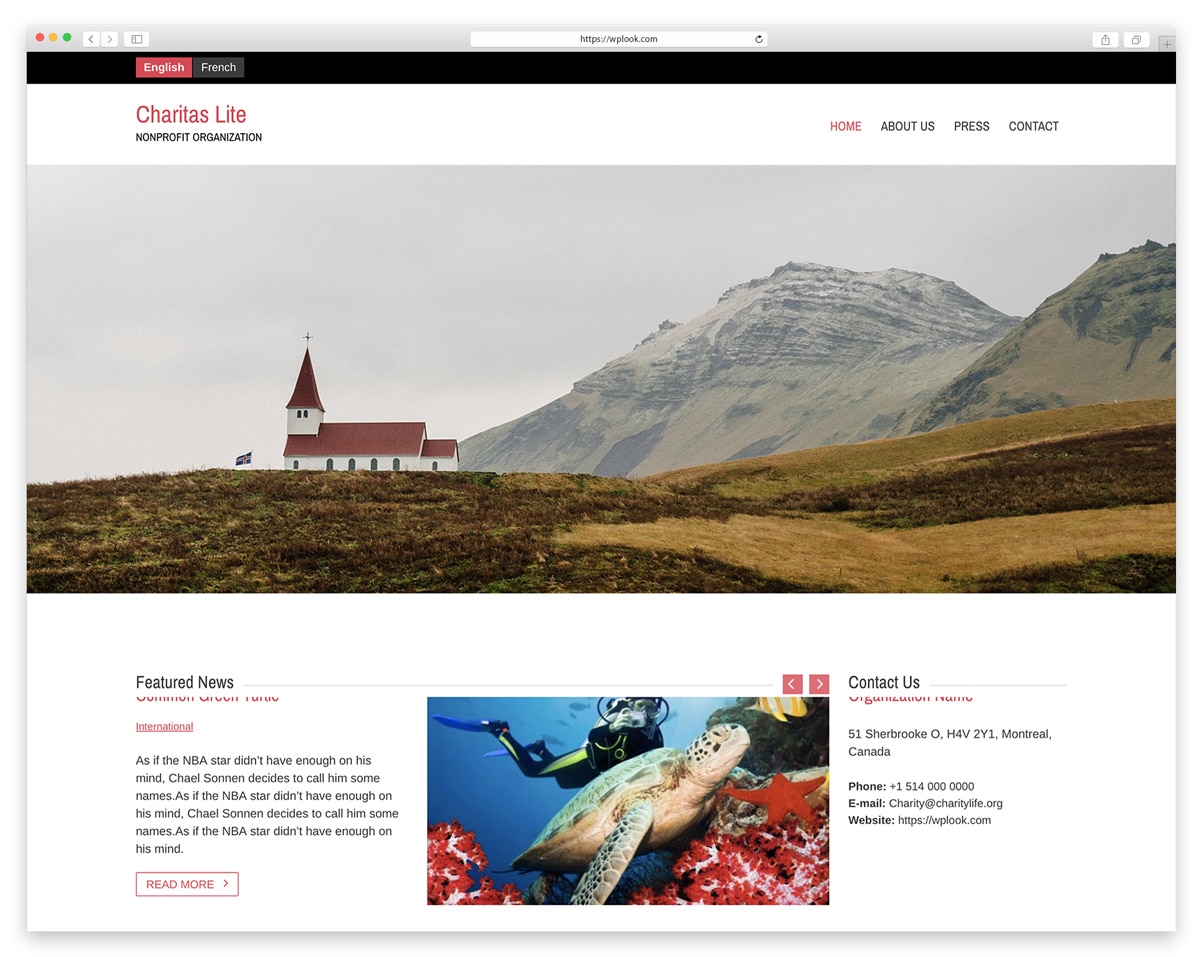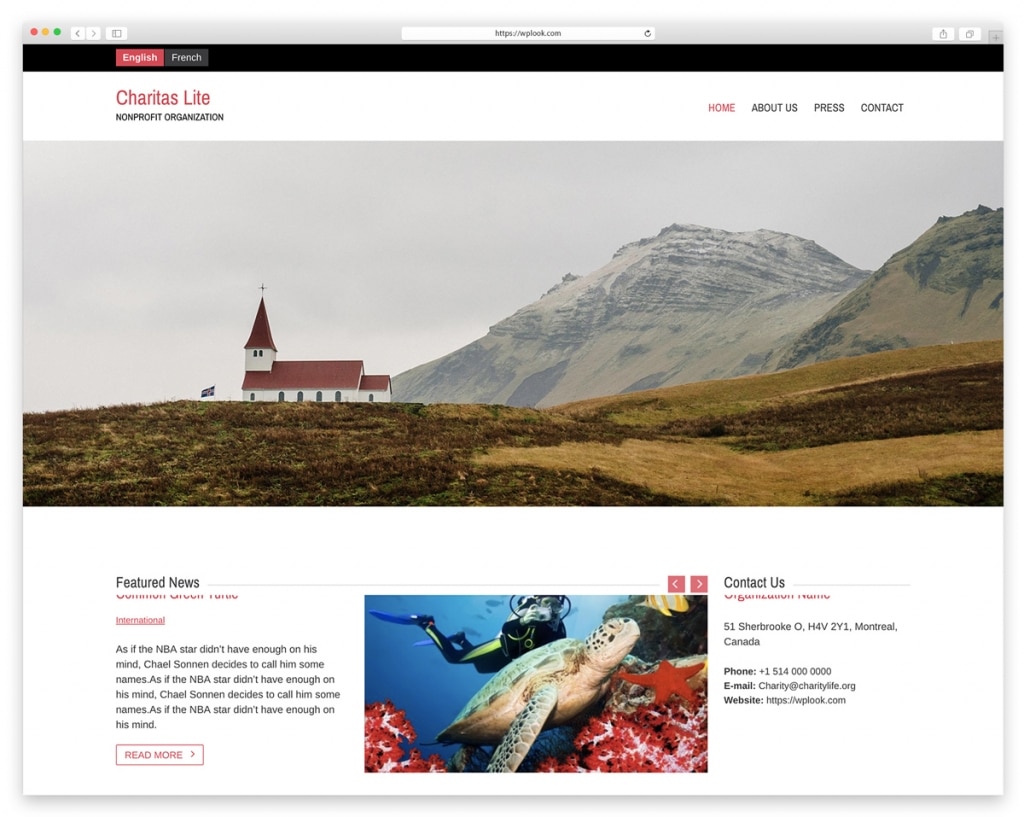 Built for charity and nonprofit organizations, Charitas Lite is an attractive theme that is laid out really well. The image header at the top allows you to inject a bit of personality on the page and the rest of the theme is very responsive. The posts can be viewed easily from the front page and when the links are pressed, the pages load up very quickly.
There are different options available via the control panel which helps you to personalize this theme to you as an individual. The responsive design makes it easy to read on a range of different devices. The theme is multilingual ready and is extremely fast.
Learn More about Charitas Lite
Get Hosting
Sentio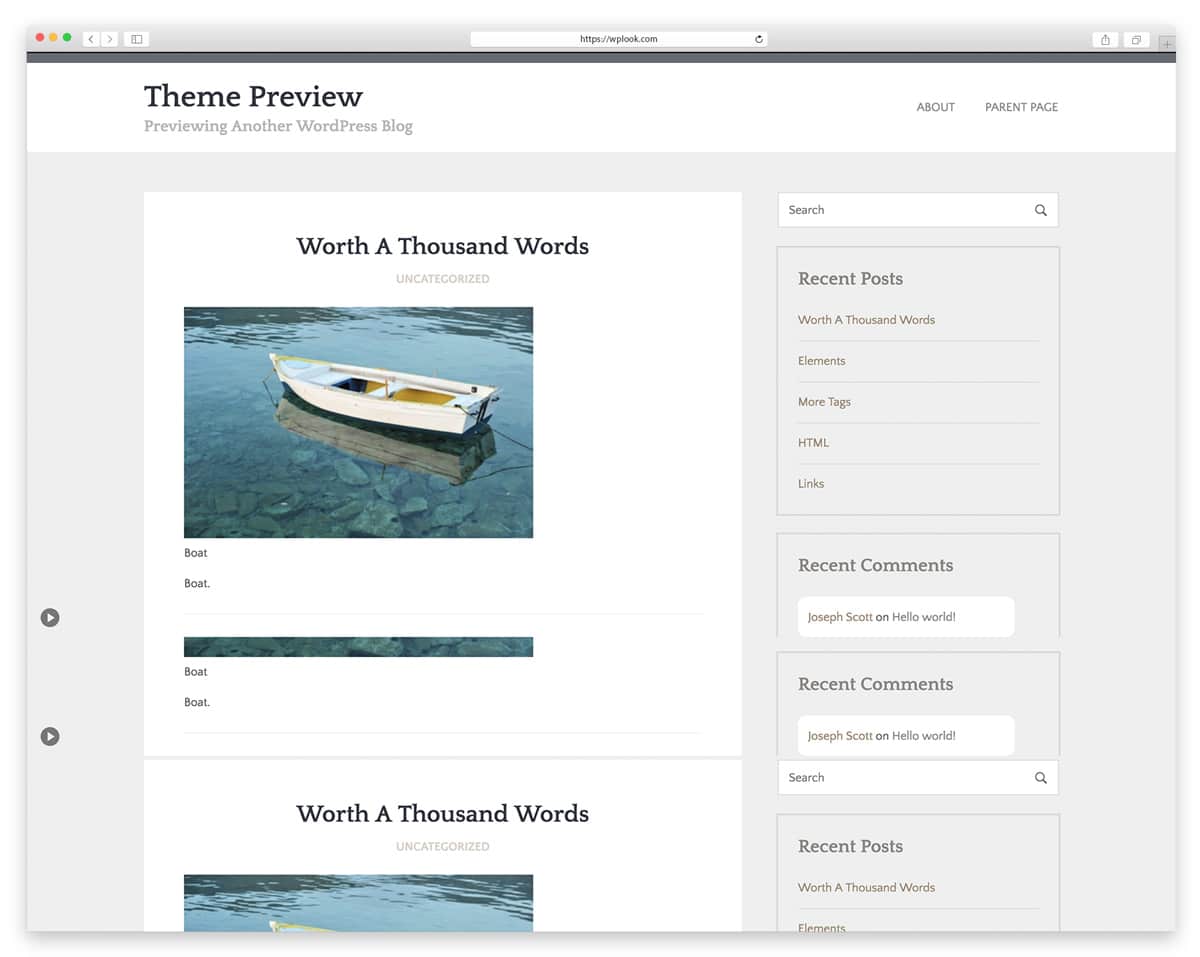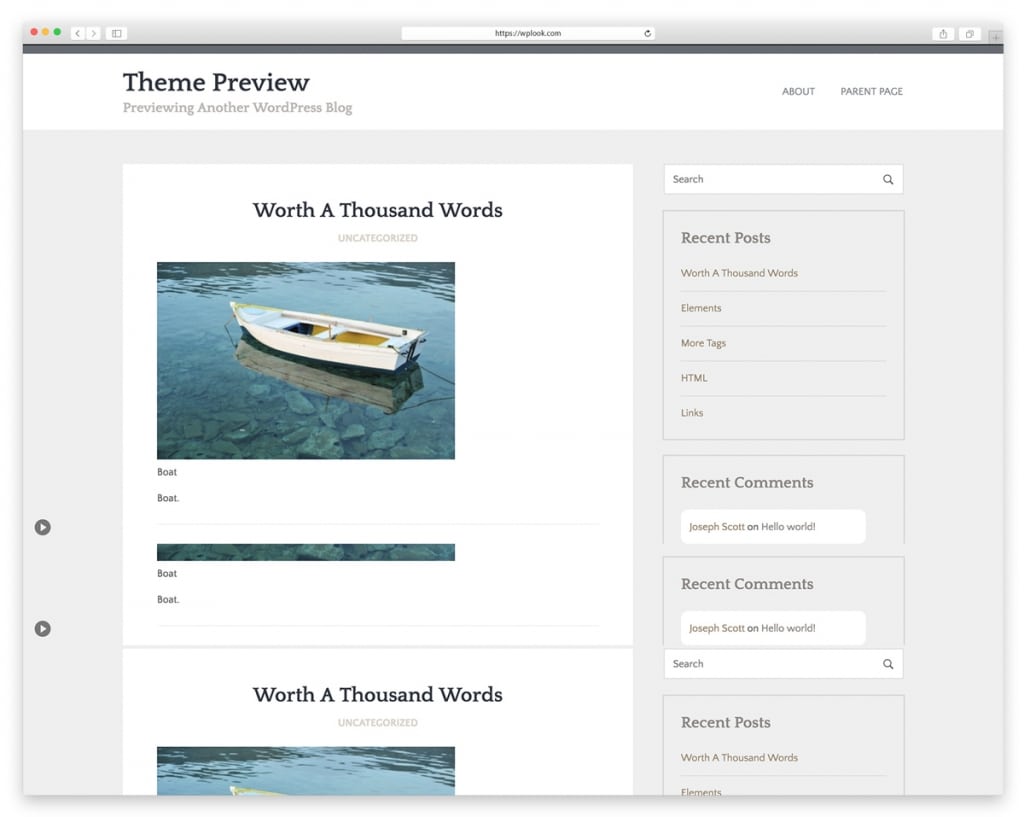 Sentio is a very creative theme that allows you to broadcast your content in an attractive way online. It looks very clean and is laid out well, it also is easy to view on all different devices. 'Categories' are showcased in a sidebar going down the right hand of the page which makes it really easy to separate your content, allowing users to find what they are looking for in an instant.
Beautiful typography is used on this theme which gives it an elegant appearance. Sentio would be the perfect theme for photography or lifestyle bloggers to show off what they offer.
Learn More about Sentio
Get Hosting
Briliance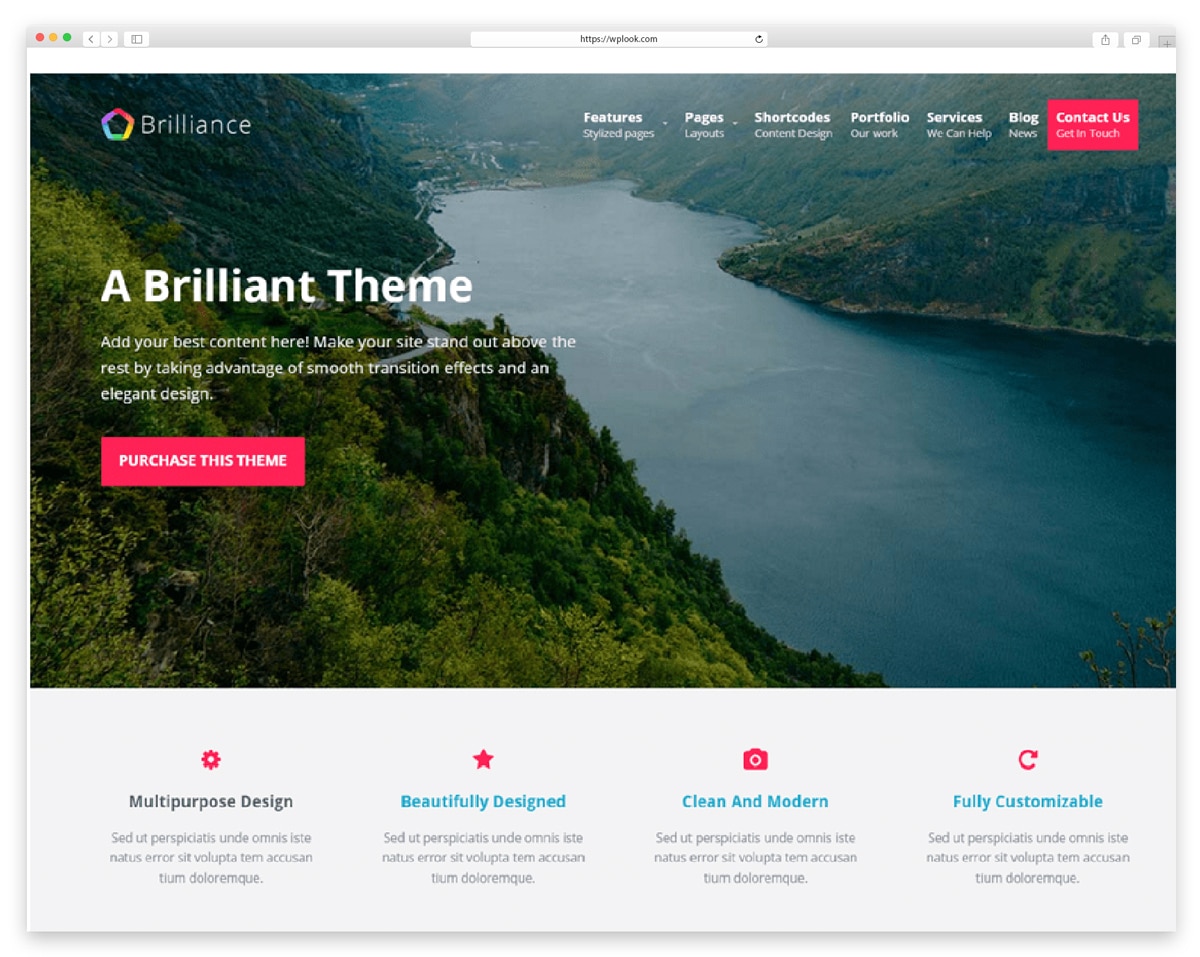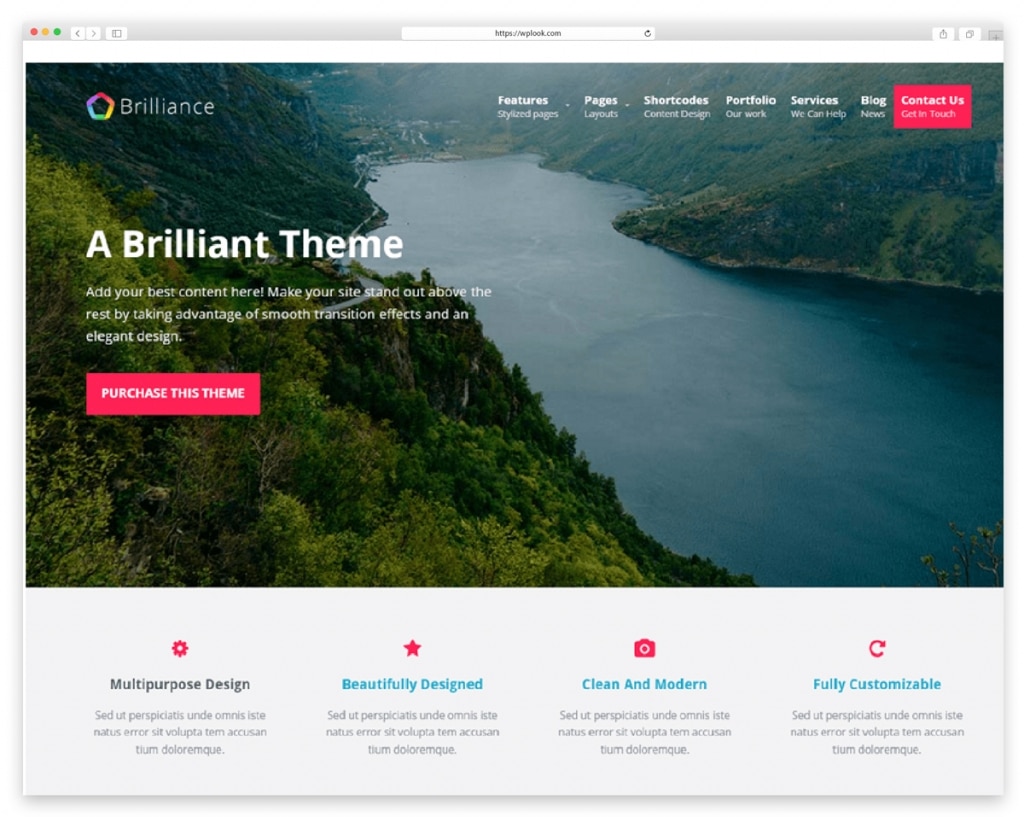 Brilliance is a multipurpose theme build for agencies and corporate websites that perform, well…brilliantly. It has all the features which have helped it earn its place on this list of the best free responsive WordPress themes. Different links are dotted across the top header of this theme which allows you to lay out your content nicely.
Visitors finding what they are looking for quickly is going to be really important and Brilliant offers this. The theme is also fully compatible with a number of the most popular plugins out there including Woocommerce, WordPress SEO and more.
Learn More about Brilliance
Get Hosting
FlatOn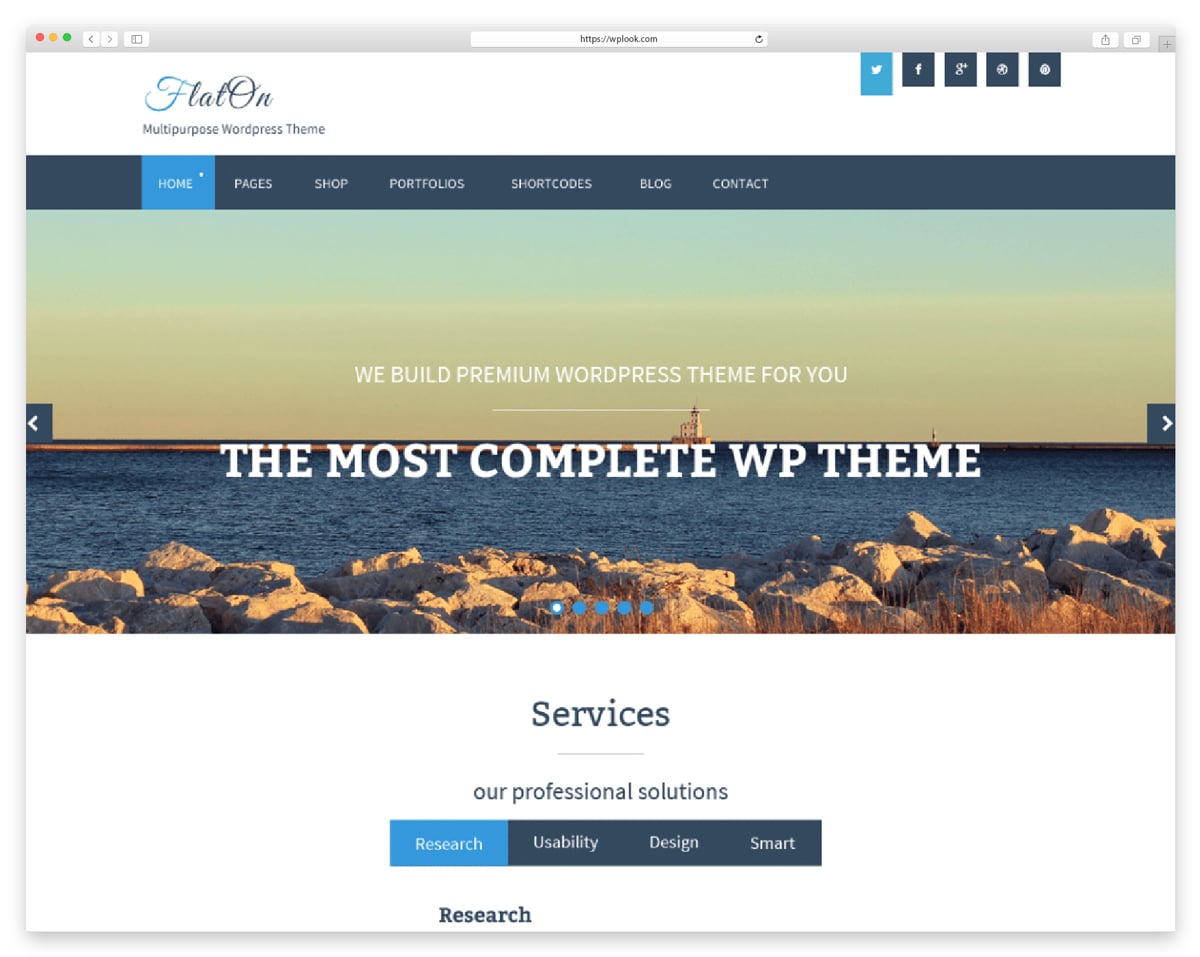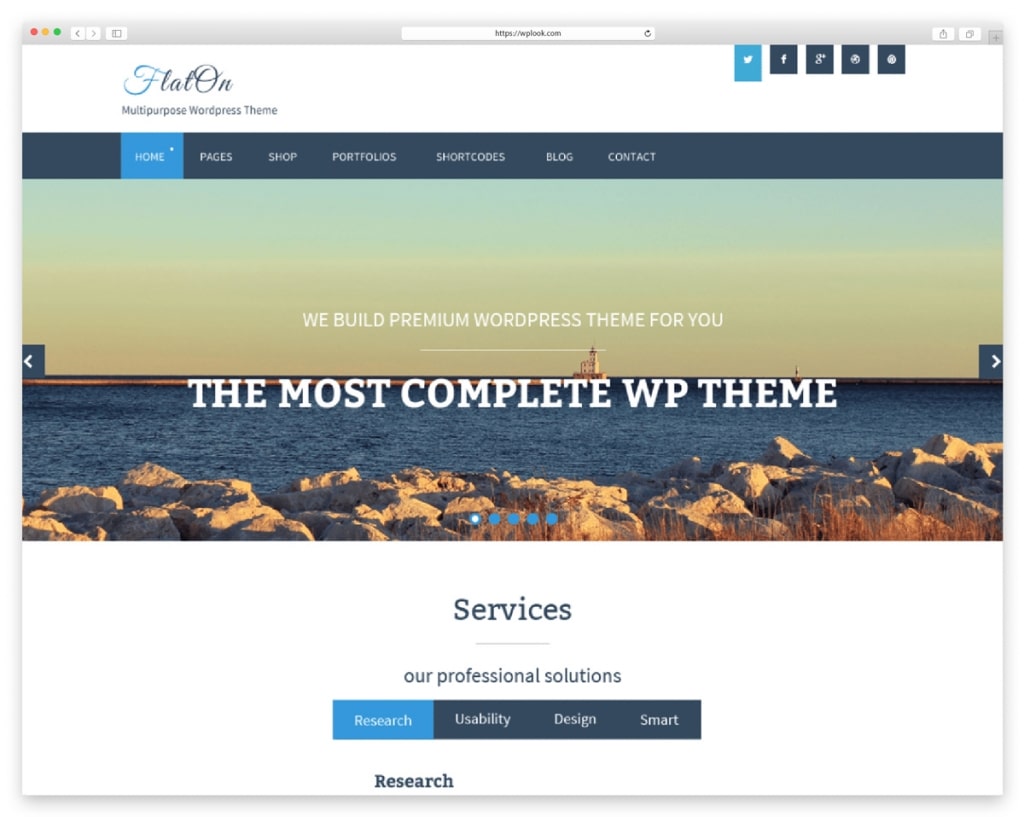 FlatOn is a really modern and pretty responsive WordPress theme with a beautiful design that would be ideal for a number of different sites out there. There are two different color schemes that can be explored depending on your preferences. Although this theme is recommended for businesses, there are many different settings you can adjust via the control panel to make it more personalized to your site, whatever it is.
You can manage and broadcast your different links on the header of the page above the main image. This makes for a really attractive end result that is going to make your page stand out to potential customers.
Learn More about FlatOn
Get Hosting
Business Hub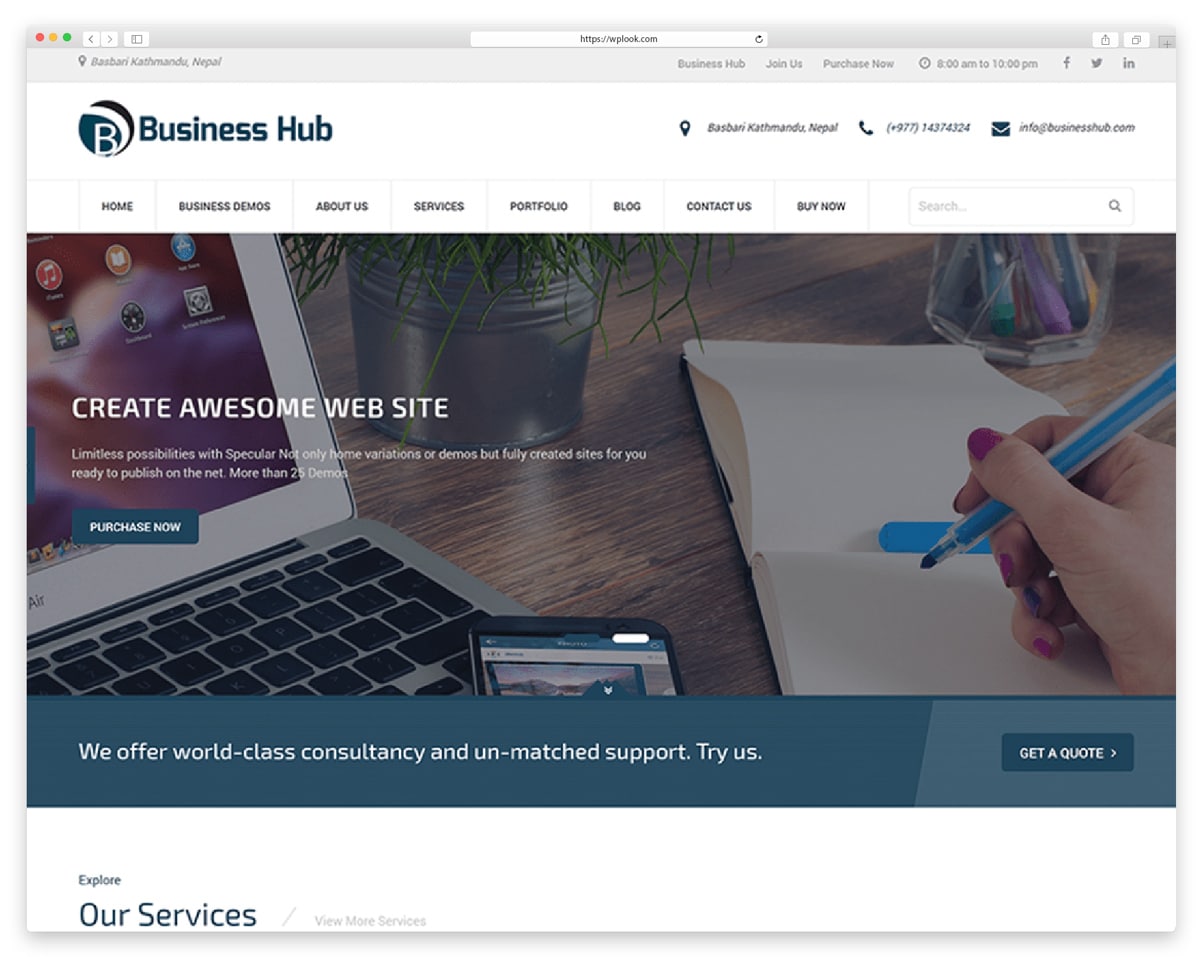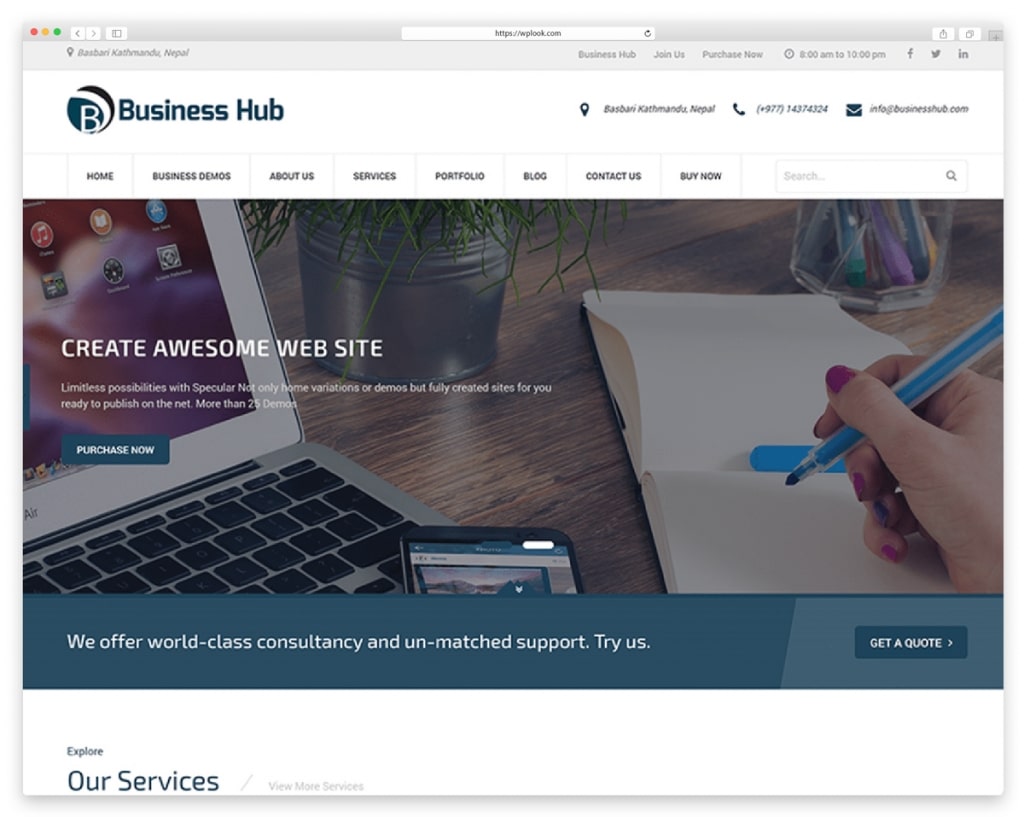 Business Hub is a free responsive theme that allows you to build great Corporate and Business websites. It has a beautiful design, It is easy to use and fast. Business Hub is perfect for creative agencies, business or digital agencies, corporate houses and other creative websites. The theme has an archive where your visitor can find old interesting posts.
Learn More about Business Hub
Get Hosting
Virtue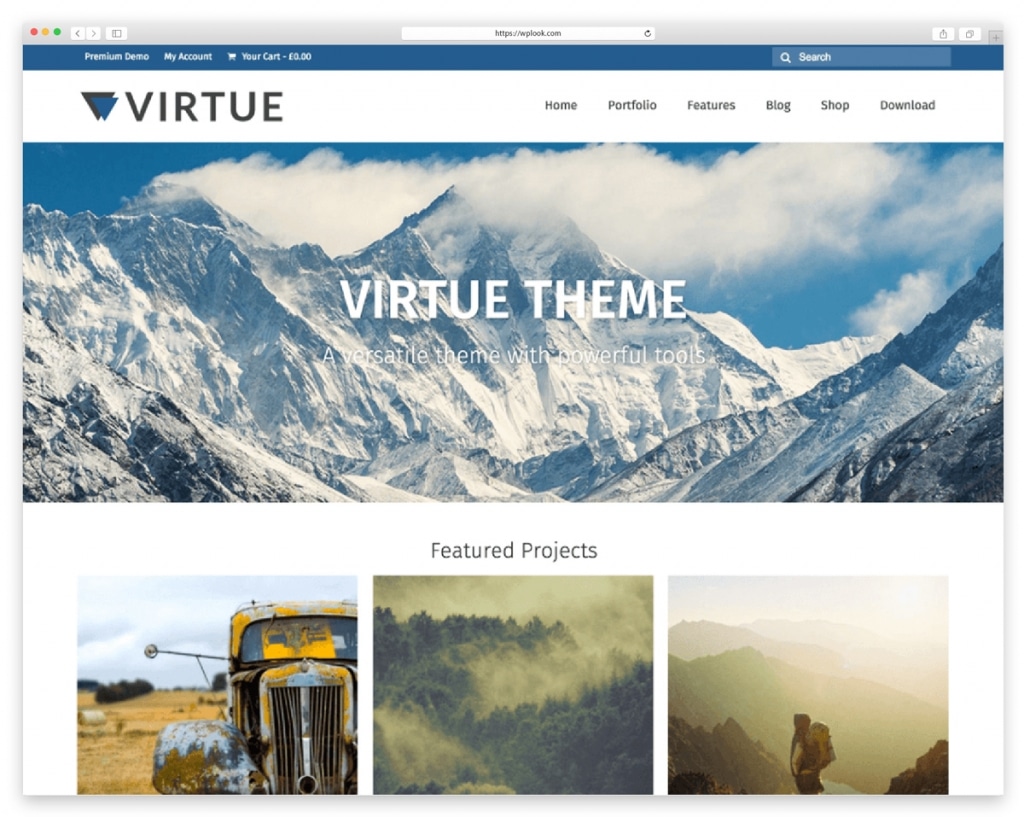 The Virtue theme is perfect for any kind of business, online store, or personal site. It is very easy to customize and has a powerful options panel where you can set things like your custom fonts, home layout, sliders, and completely customize your look without writing any CSS. Virtue was built and designed by Kadence Themes.
The beautiful design is built with HTML5 and CSS3 and uses the powerful responsive framework from Bootstrap to be a fully responsive and mobile friendly. It is e-commerce ready to build an online store.
Learn More about Virtue
Get Hosting
Vantage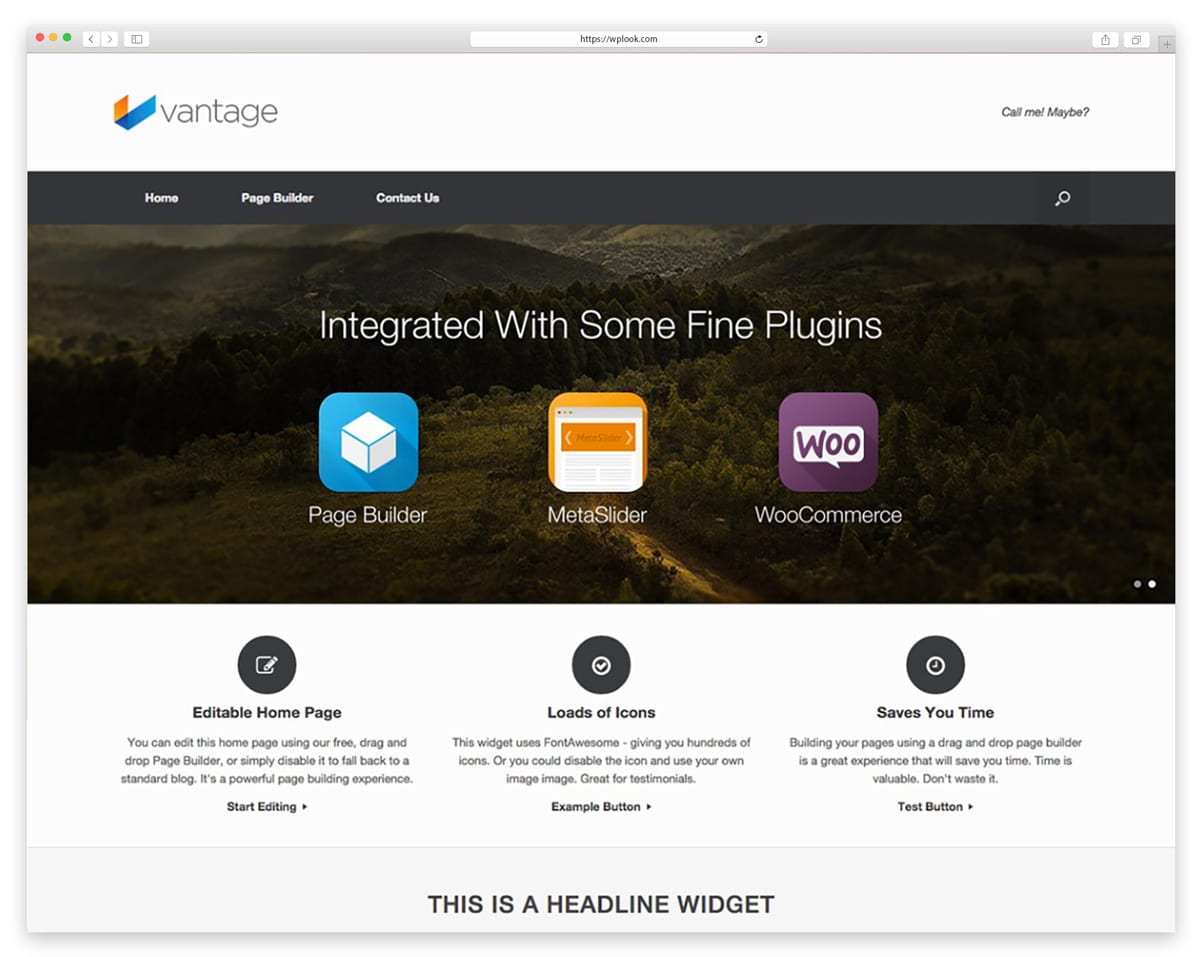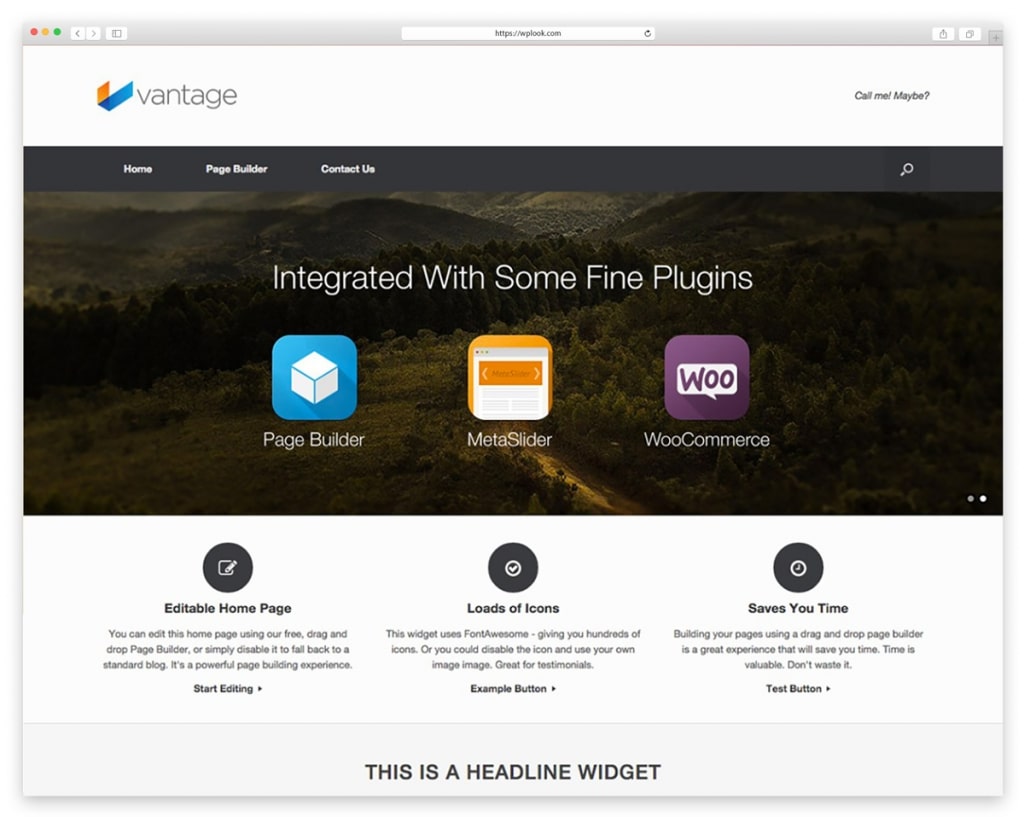 Vantage is a modern and multipurpose free responsive WordPress theme designed for those who want to start a business, to showcase their beautiful portfolio or to have an online store.
Vantage has a powerful plugin like Page Builder, Smart Slider 3 for big beautiful sliders and most important it has WooCommerce to help you sell online. The theme has a fully responsive design so your website content will be displayed well-organized on modern mobile devices.
Learn More about Vantage
Get Hosting
BC Business Consulting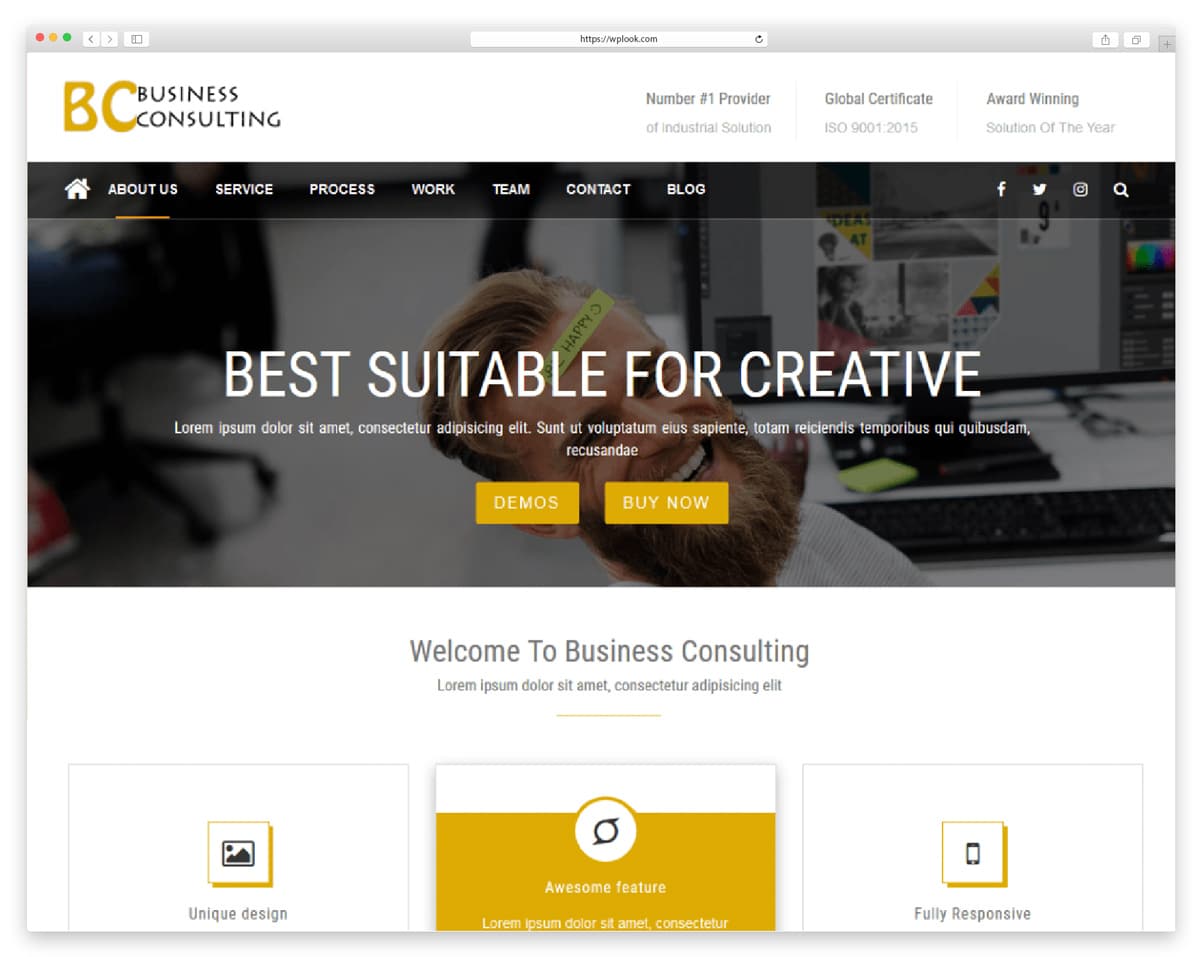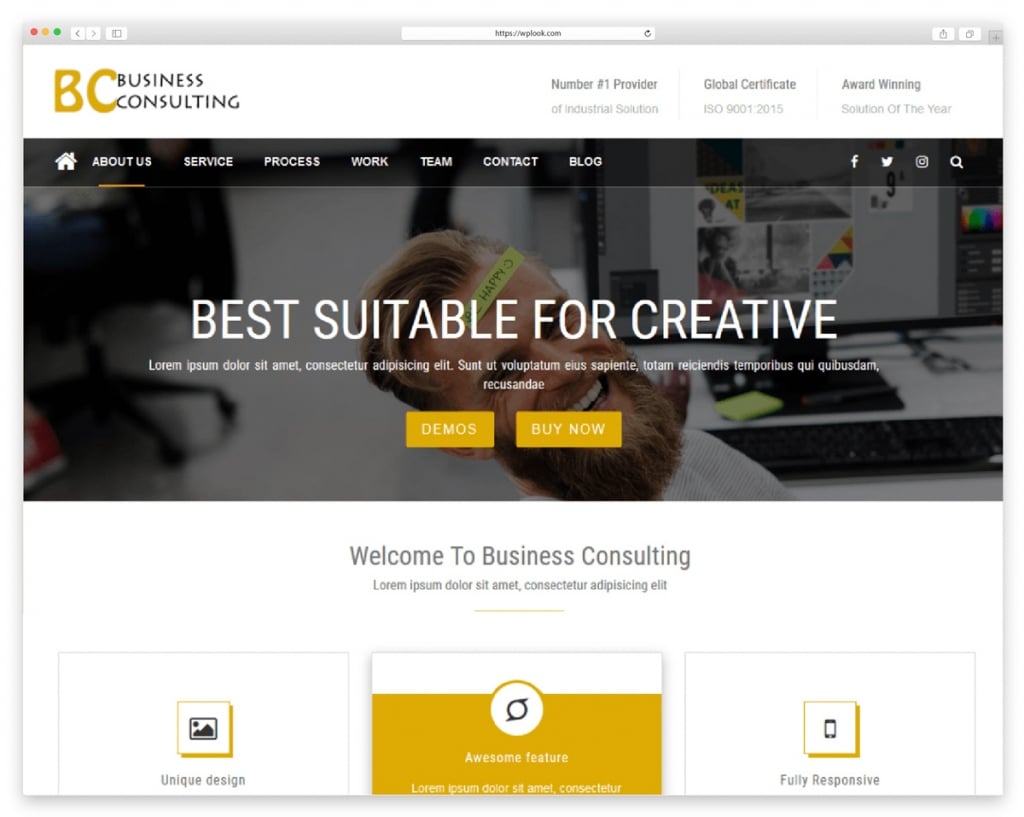 BC Business Consulting Multipurpose is a clean, flexible One page free responsive WordPress theme perfect for any business, agency, personal and much more. The theme is adaptable, multi-purpose and has included Visual Composer, an exceptionally helpful drag-n-drop PageBuilder. BC Business Consulting has great colorful widgets and furthermore have appropriate documentation as well.
Learn More about BC Business Consulting
Get Hosting
Flash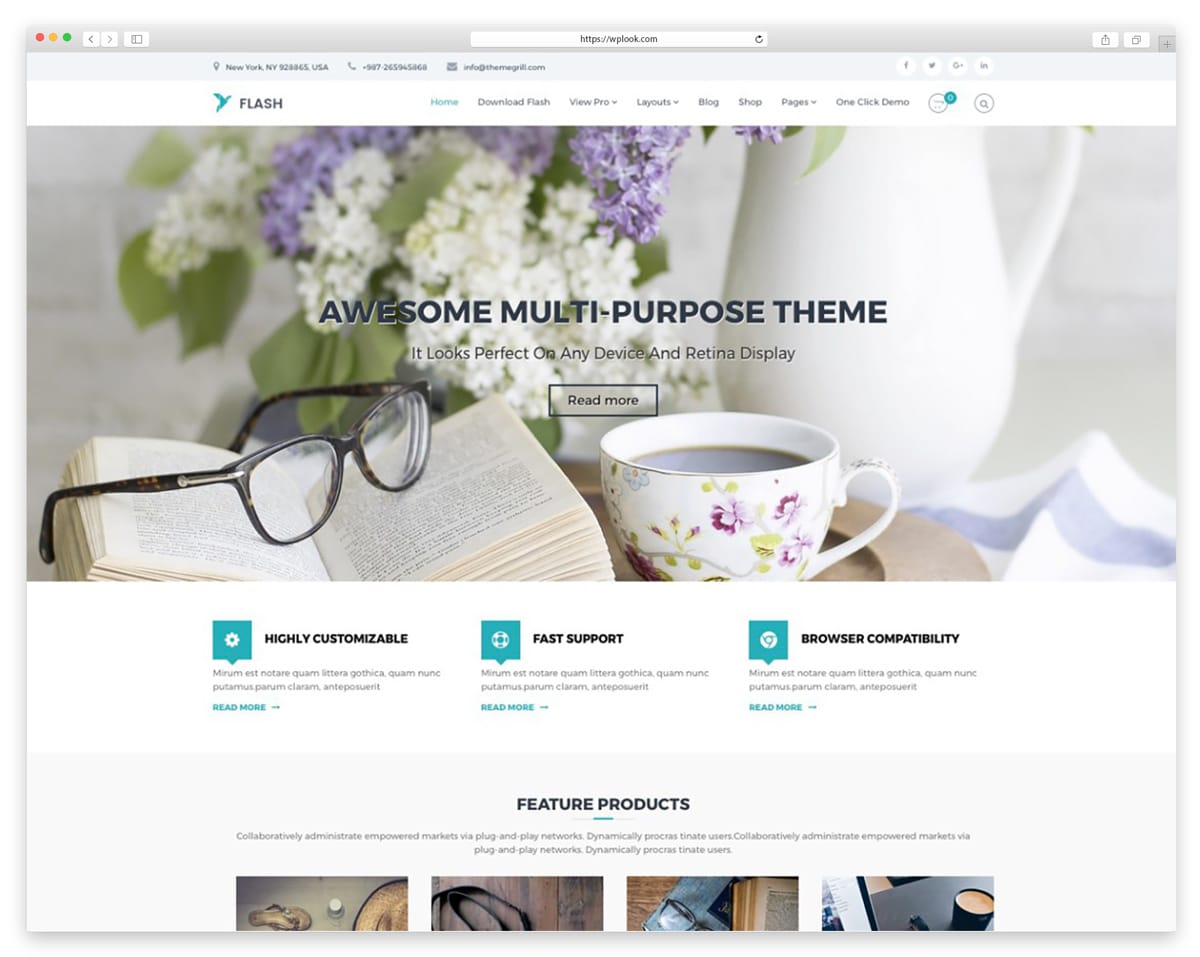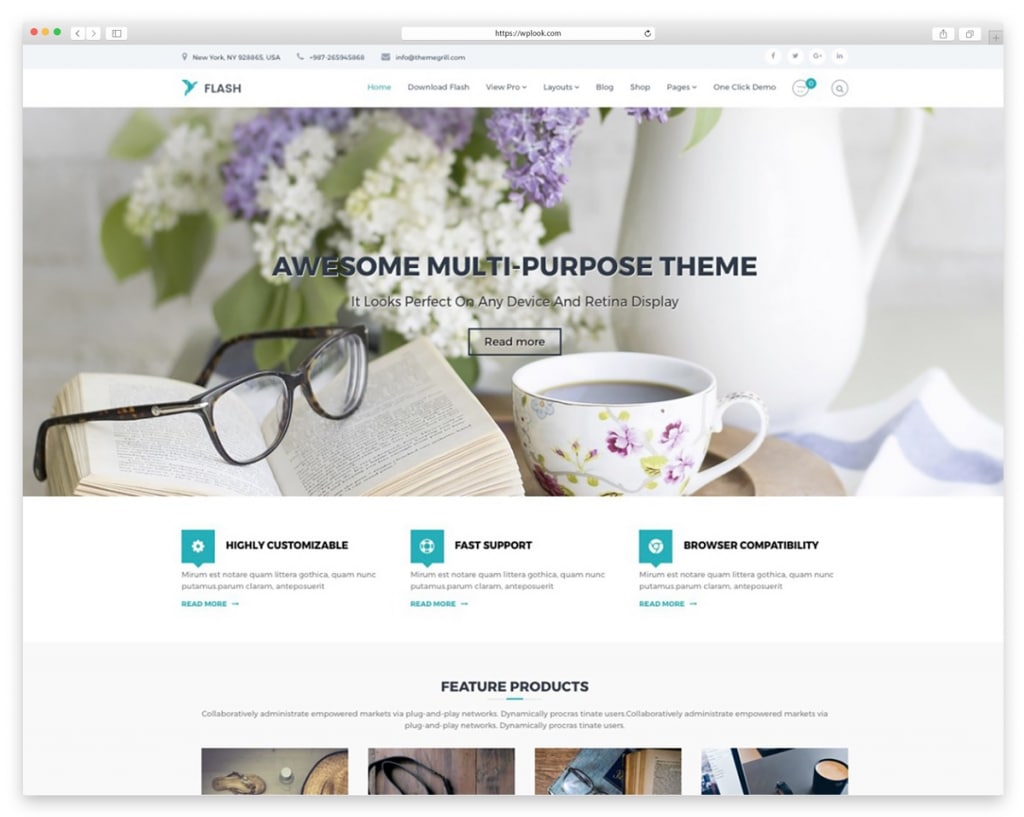 Flash free responsive WordPress theme is ideal to build any type of website you need. The theme features multiple blog layouts, WooCommerce support, multiple header styles, multiple color options and much more. It fully integrates with Flash Toolkit and SiteOrigin's Page Builder Plugin that makes the theme more user-friendly and easy.
Learn More about Flash
Get Hosting
Travel Agency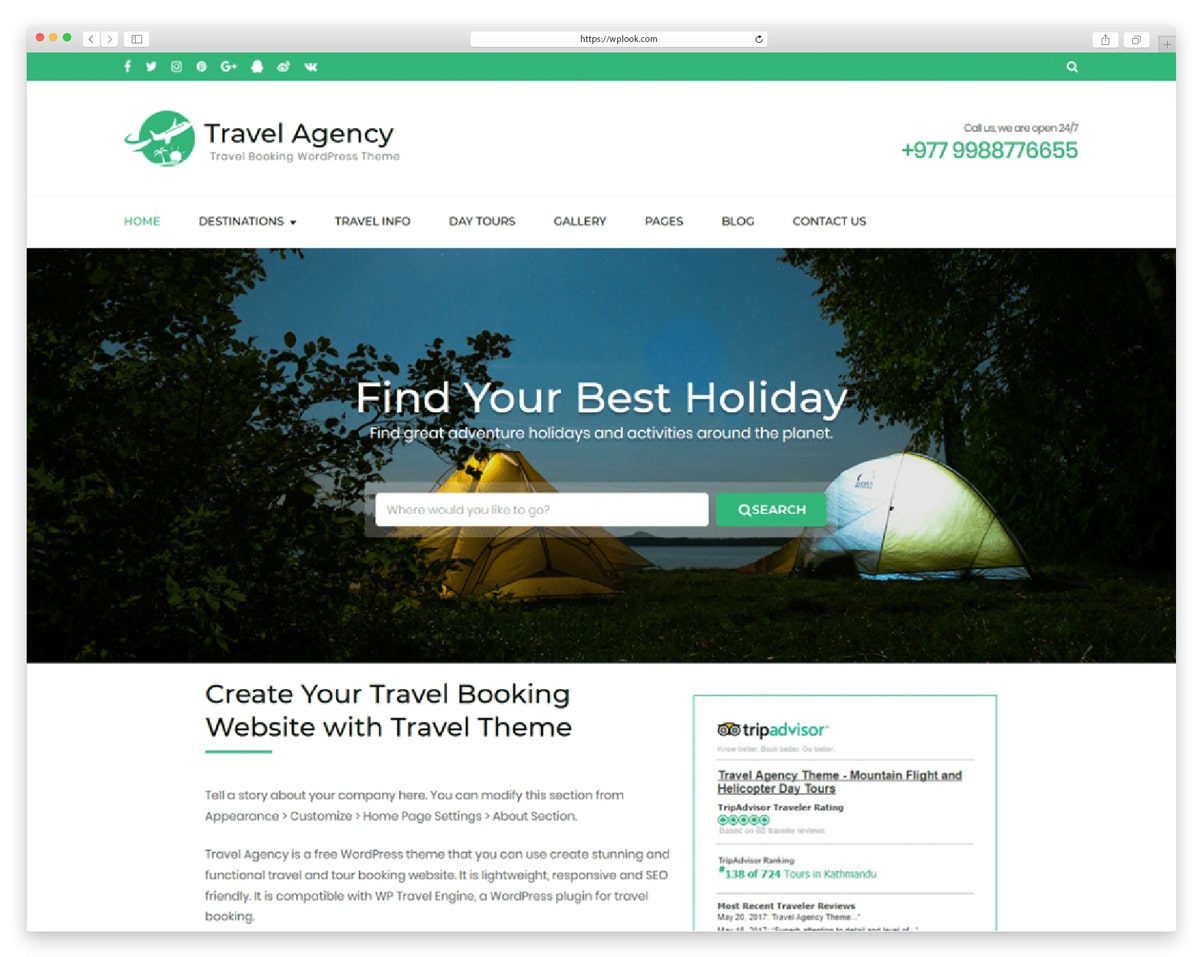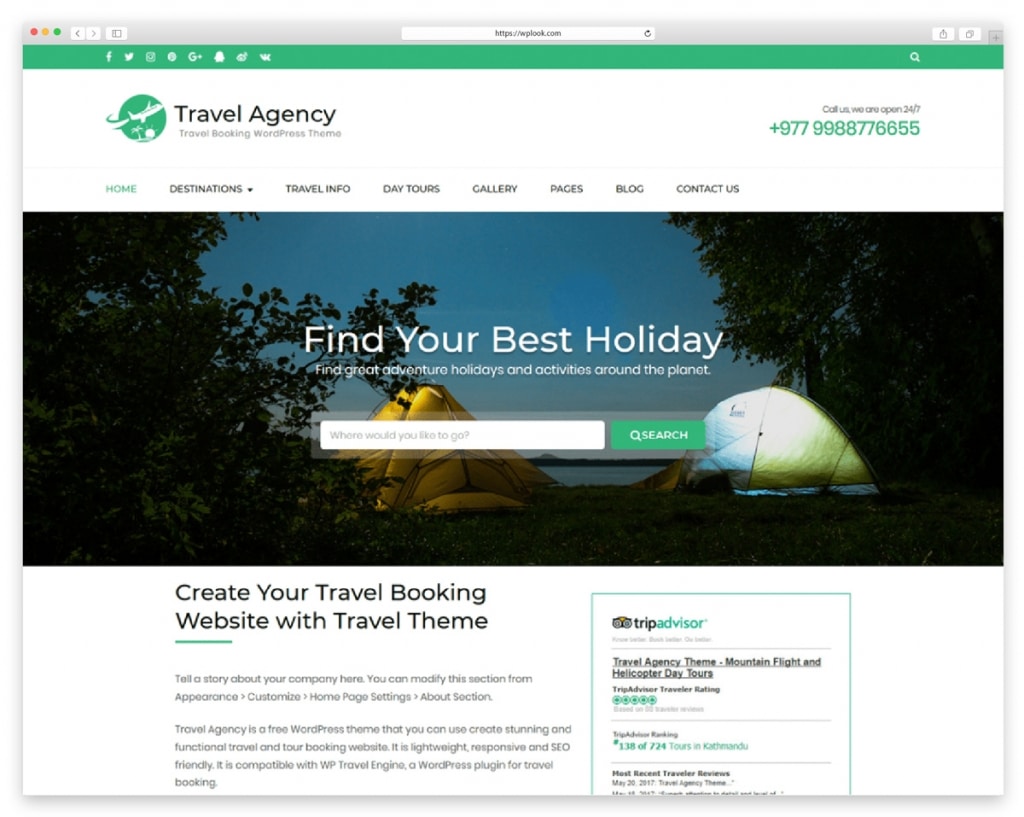 Travel Agency created by Rara Theme is an excellent and flexible free WordPress theme with incredible features that you can use to build an outstanding travel online booking website. With the theme, you can easily add trips, trip types, destinations, feature travel activities, etc. and allow guests to book the trips. Travel Agency theme is translation ready just create language files and use it in your own languages, it has a mobile-friendly responsive design.
Learn More about Travel Agency
Get Hosting
Esteem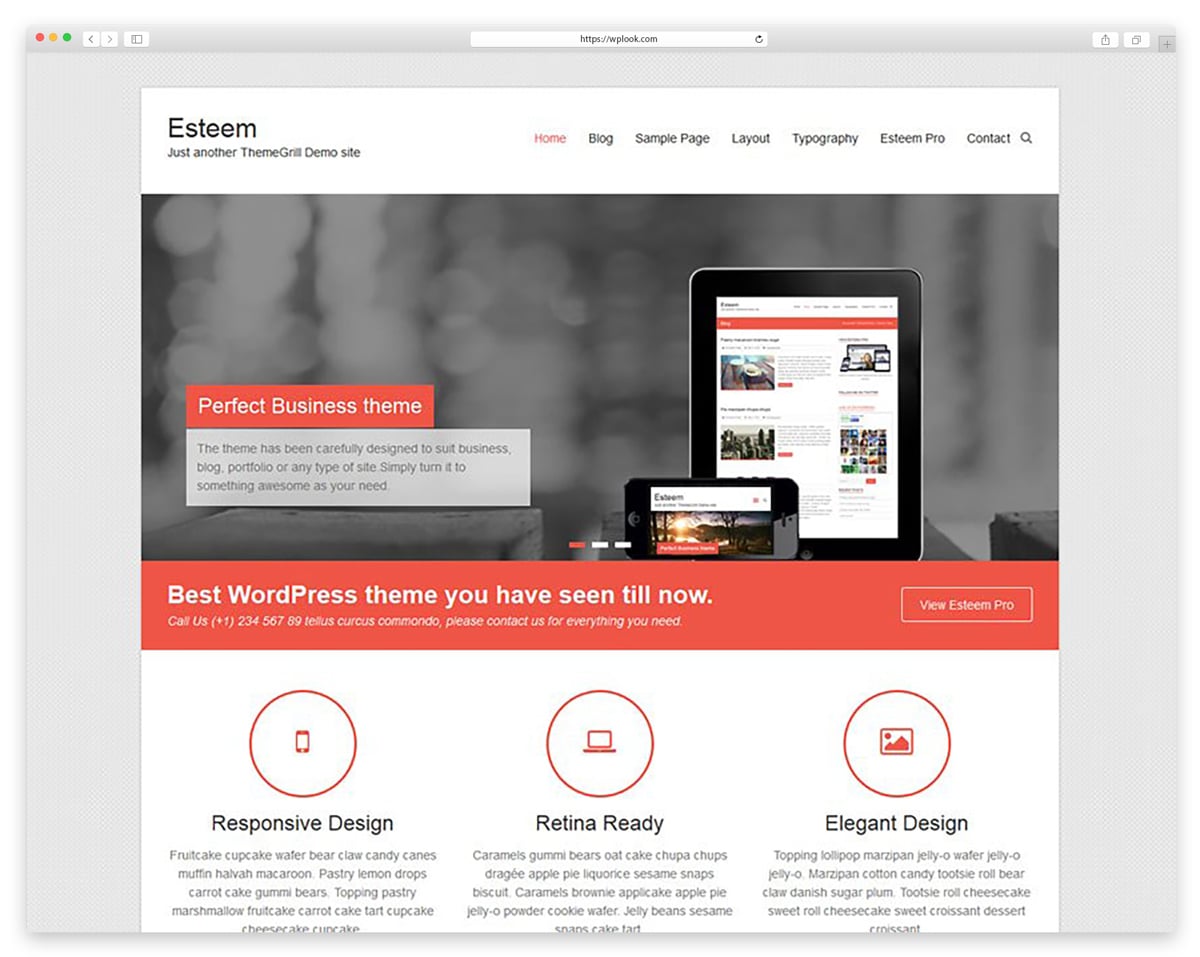 Portfolios, bloggers, and businesses can use this fully responsive WordPress theme to its full potential because this is who it aimed at. Although it has a standard layout, there are many customizable options available with this theme so that you can make it unique to you. Play with the color, background, widgets, page template and more via the control panel to get it looking exactly as you want it. Esteem theme looks good and is compatible with a variety of plugins out there including WP PageNavi and Contact Form 7 and Breadcrumb Navxt. It is translation ready and means that the theme supports multi-languages.
Learn More about Esteem
Get Hosting
Conclusion
No matter what kind of WordPress site you have, using free responsive WordPress themes are recommended for both you and the users who will be visiting your page. Driving traffic and keeping traffic on your site makes all the difference in your success. Check out the awesome themes that have been mentioned in this article, so that you can find the right one for you.
Free Themes, WordPress, WordPress Themes