Let me take you back to the old school days when recording and editing audio was a hopelessly complex task. This was mainly attributed to the fact that back then, few people had access to the necessary equipment and because the devices were highly-priced. Whenever most people hear of audio editing, they worry that it would be a costly and tiresome affair. Well, times have changed. Today, you only need a computer and effective professional audio editing software to make changes to the sound you intend to manipulate. Unlike a few years ago when just the price tag of audio editors would send you running, today there are reasonably priced tools that ship with professional-level audio editing features. If you have a passion for music creation and want your end work to be nothing less than perfect, you have to invest in the right audio edit software that will get the best out of your editing efforts.
Whether you are a musician, a pro audio editor, or just a humble home studio user looking to tweak an audio file, it is vital that you have a specialized audio editing tool that provides you with a full-fledged environment on your own Computer. Picking one audio editing program for your music project is daunting, given the unique capabilities each tool has. Don't sweat it too much, we tested several audio editing packages to come up with this list of 11 Best Professional Audio Editing Software in 2018. We have broken down the outstanding features of each of the 11 audio editors to help you get the tool that best suits your needs.
Here are our recommendations:
Adobe Audition CC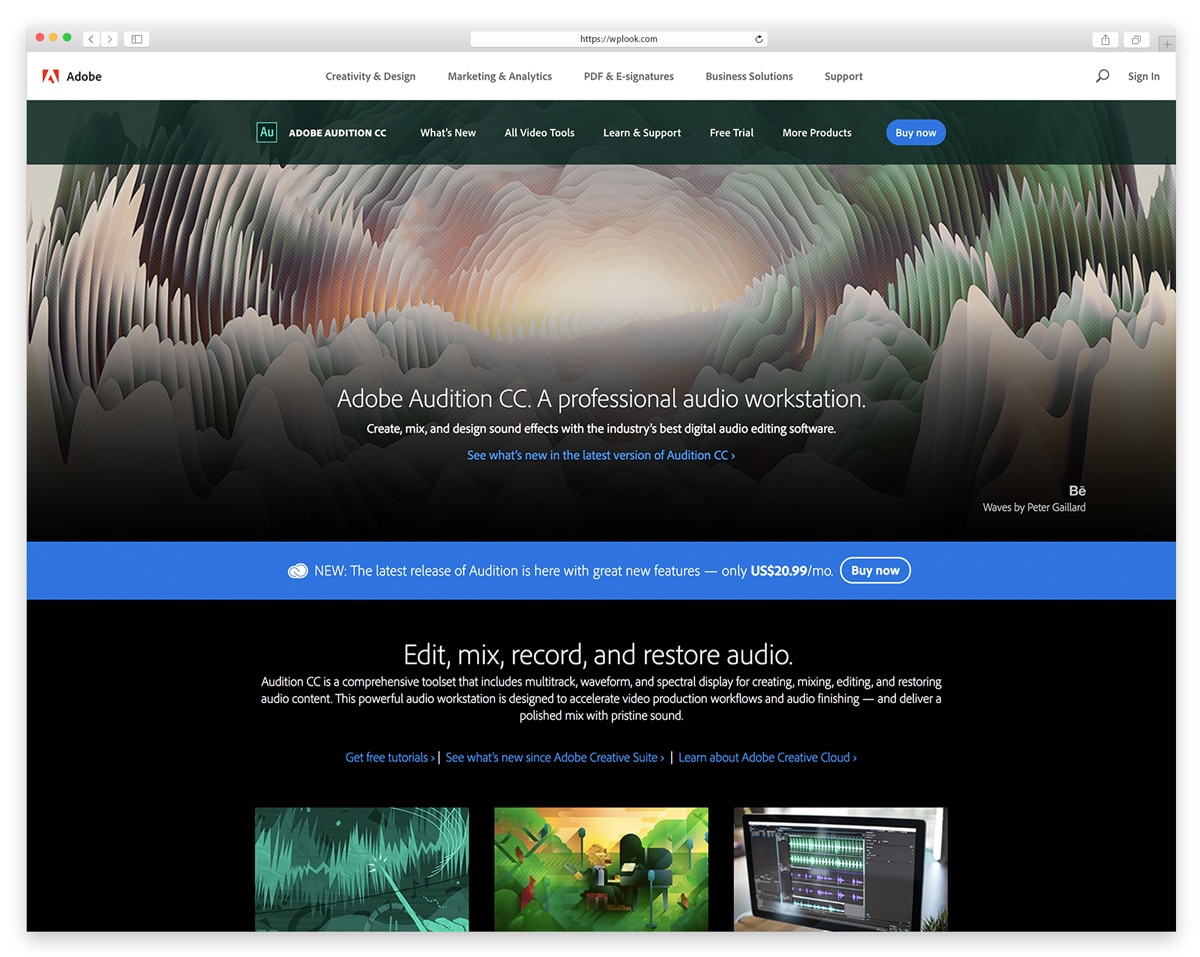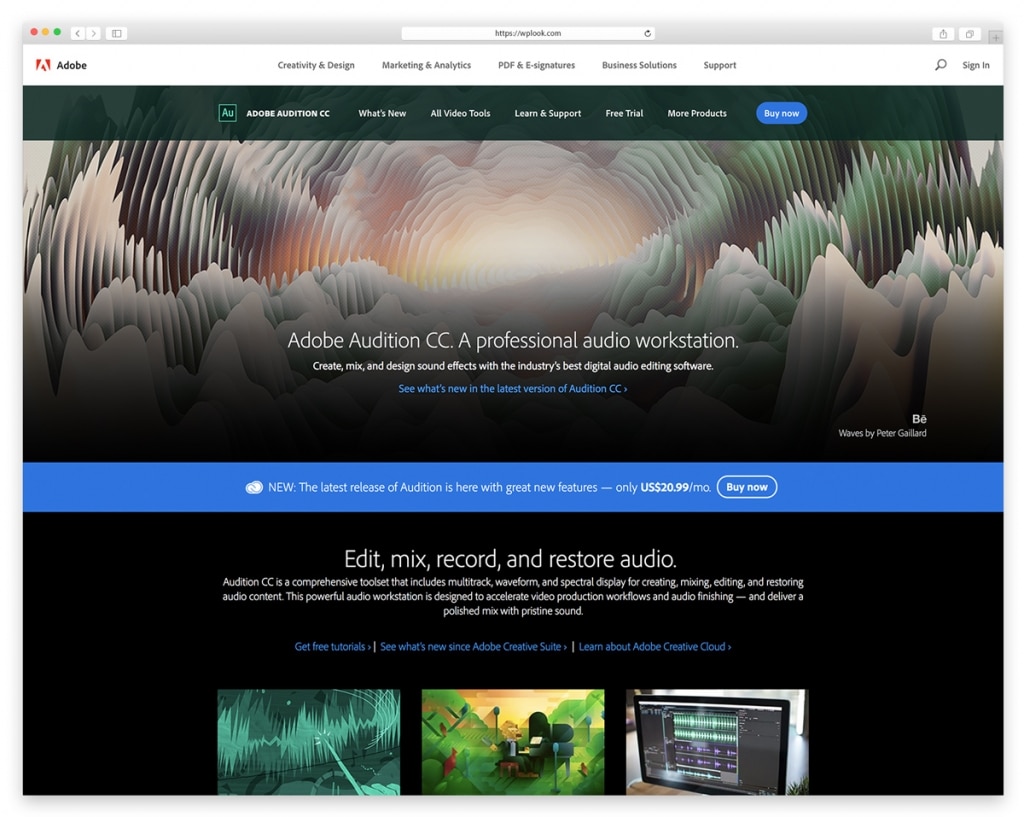 The number 1 entry in our list should not come as a surprise. Adobe Audition CC is part of Adobe Creation Cloud – a market leader when it comes to premium software, and its audio editing software Adobe Audition CC is no exception. Adobe Audition CC is hands down the best multi-track audio edit software on the internet and has been the standard editing tool for quite a while now. This flexible and feature-packed tool cannot be put in the same category as other amateurish-looking editors in the market. Adobe Audition CC is accessible for Mac and Windows users only and caters to all music file formats.
With its professional-looking interface, it may take a while for music editors to familiarize themselves with the tool and use it to edit audio tracks. If you are a newbie to the Adobe world, the expert tutorials will help you catch up. The sheer power and remarkable set of innovative concepts like waveform, multitrack and spectral display make Adobe Auditions CC the best audio editor.
Price: $20.99/mo
Learn More about Adobe Audition CC
Cubase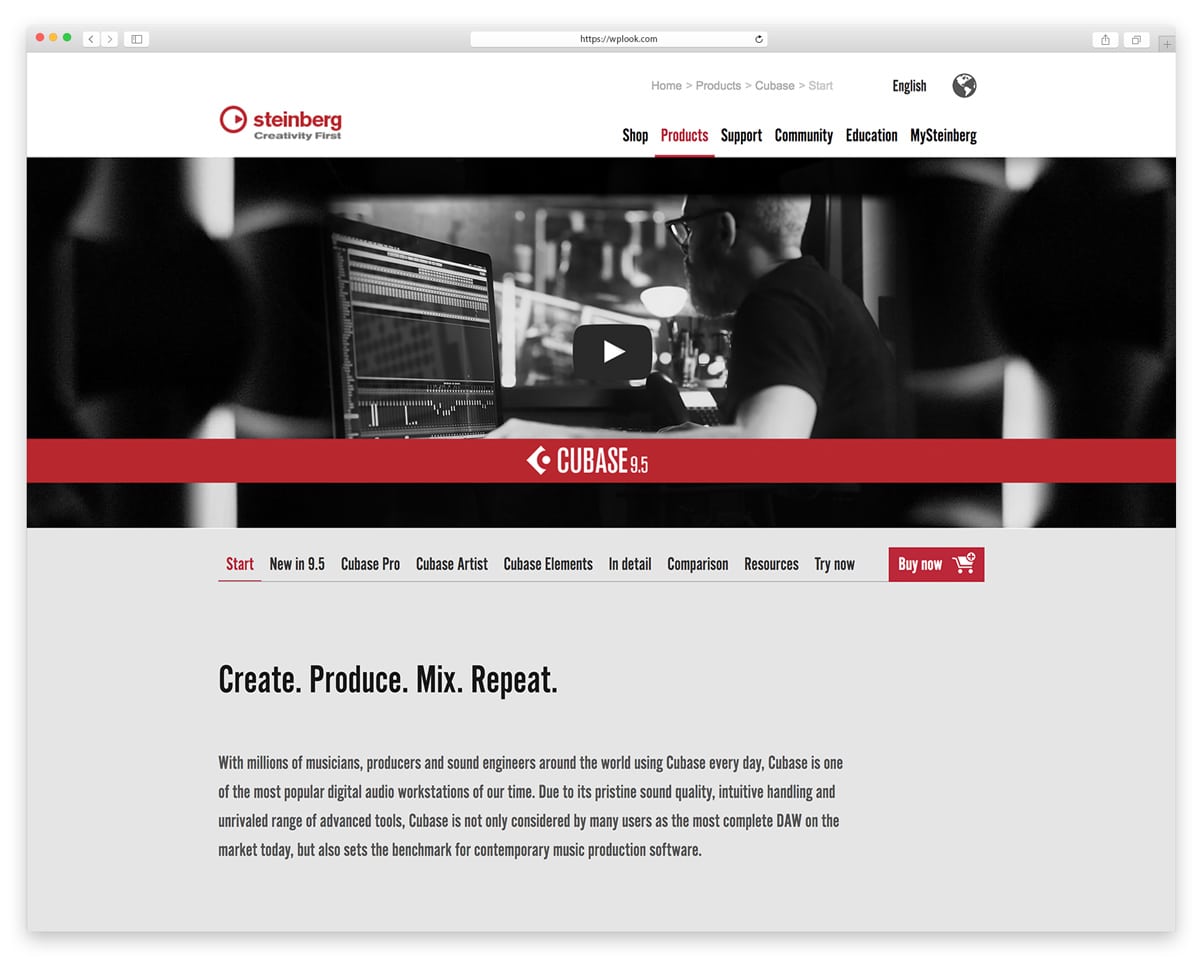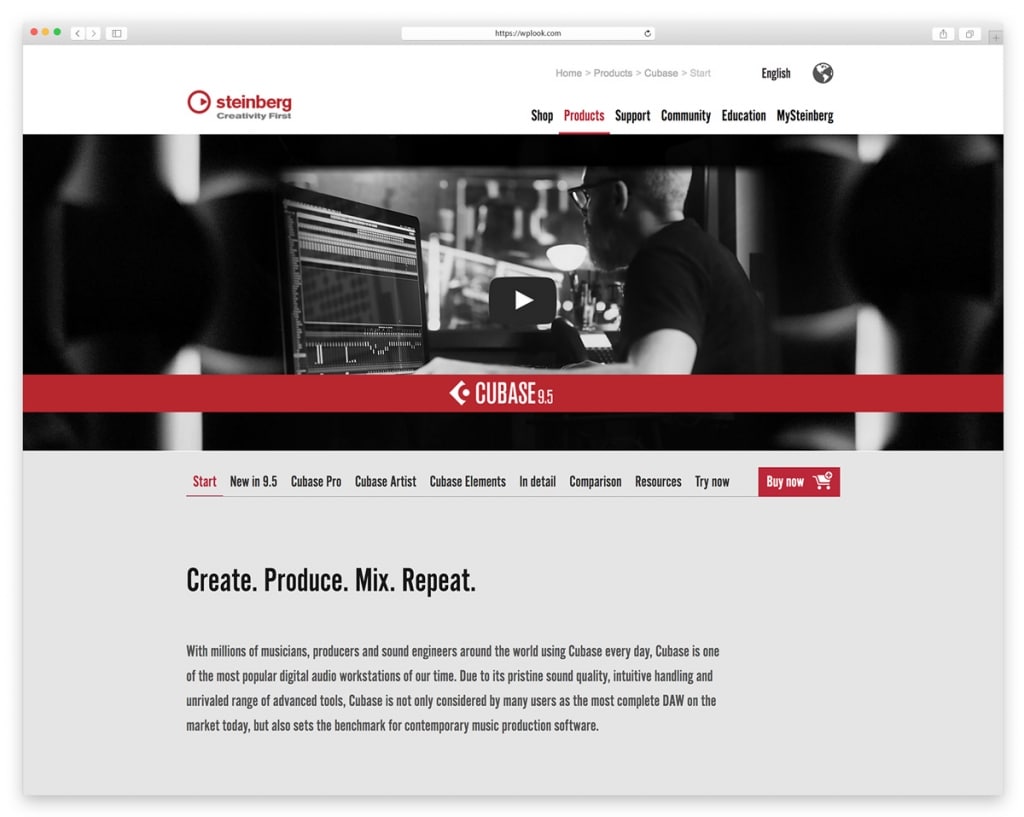 If you need an intuitive solution for professional-level audio editing in your computer, Cubase has got you covered. Cubase offers its users an extensive suite of built-in tools and a professional interface that can be used in various portals. Many professionals including producers and songwriters prefer Cubase because it gives them a chance to be creative. The latest version, Cubase 9.5 combines remarkable audio quality, intuitive handling, and an assortment of highly advanced MIDI tools.
The UI will be as professional as it can be when you decide to edit your music files. Cubase lets you create and mix music as you please and also offers support for most of the popular audio formats.
Price: Cubase Pro 9 $59.99
Learn More about Cubase
SoundForge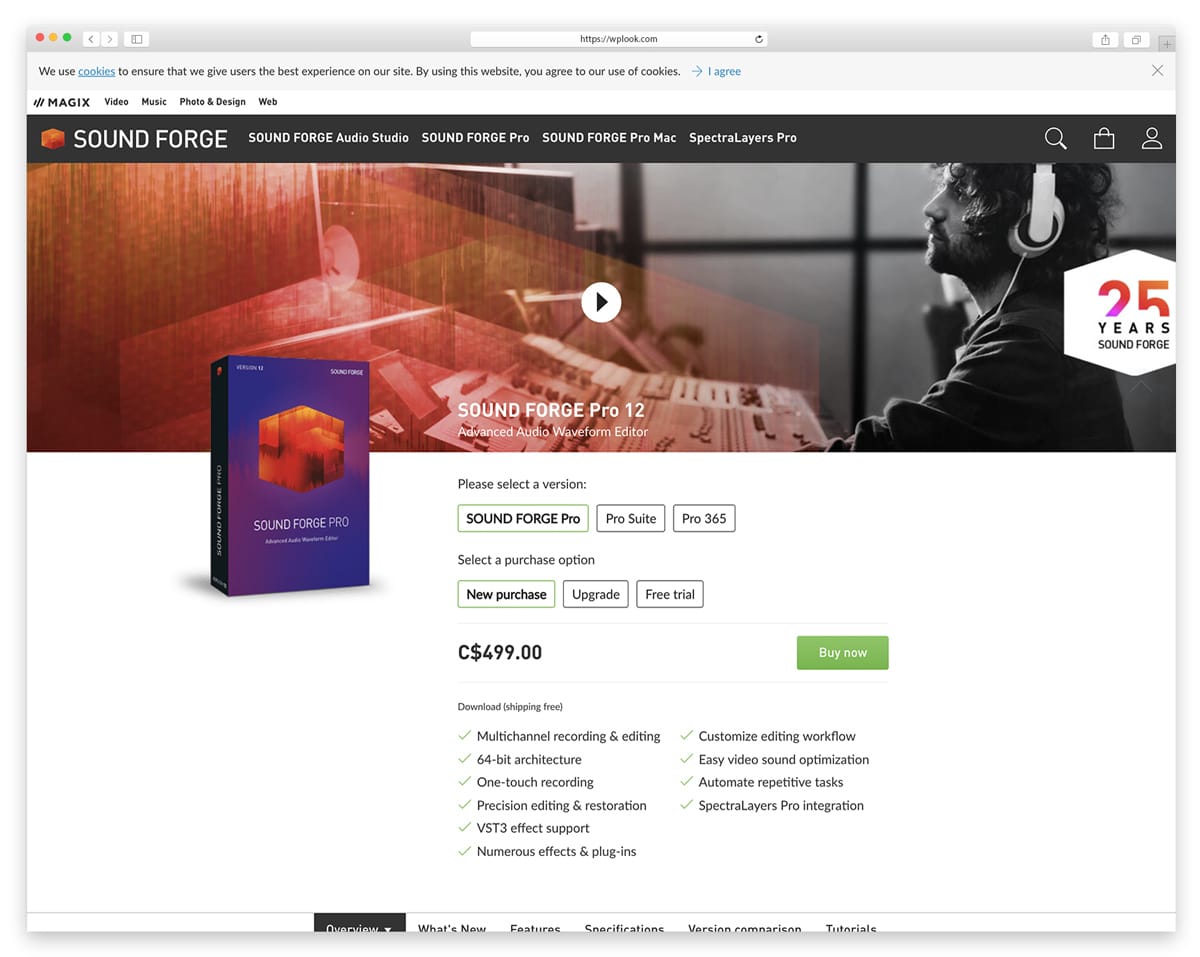 Soundforge Pro is yet another state of the art audio editor that lets you record, edit and process tracks using an interface that has the right balance of professionalism and ease of use. A product of skilled audio engineers, this tool can be useful for professionals such as musicians, audio engineers, composers and soundtrack editors. This tool is compatible with all audio formats and ships with a customizable UI.
Available in a paid version and free trial, you get amazing VST3 effect support and SpectraLayers Pro integration on the purchase. The only downside of this tool is that it doesn't support multi-track editing or third-party plugins like other software in this list.
Price: C$499.00
Learn More about SoundForge
Reaper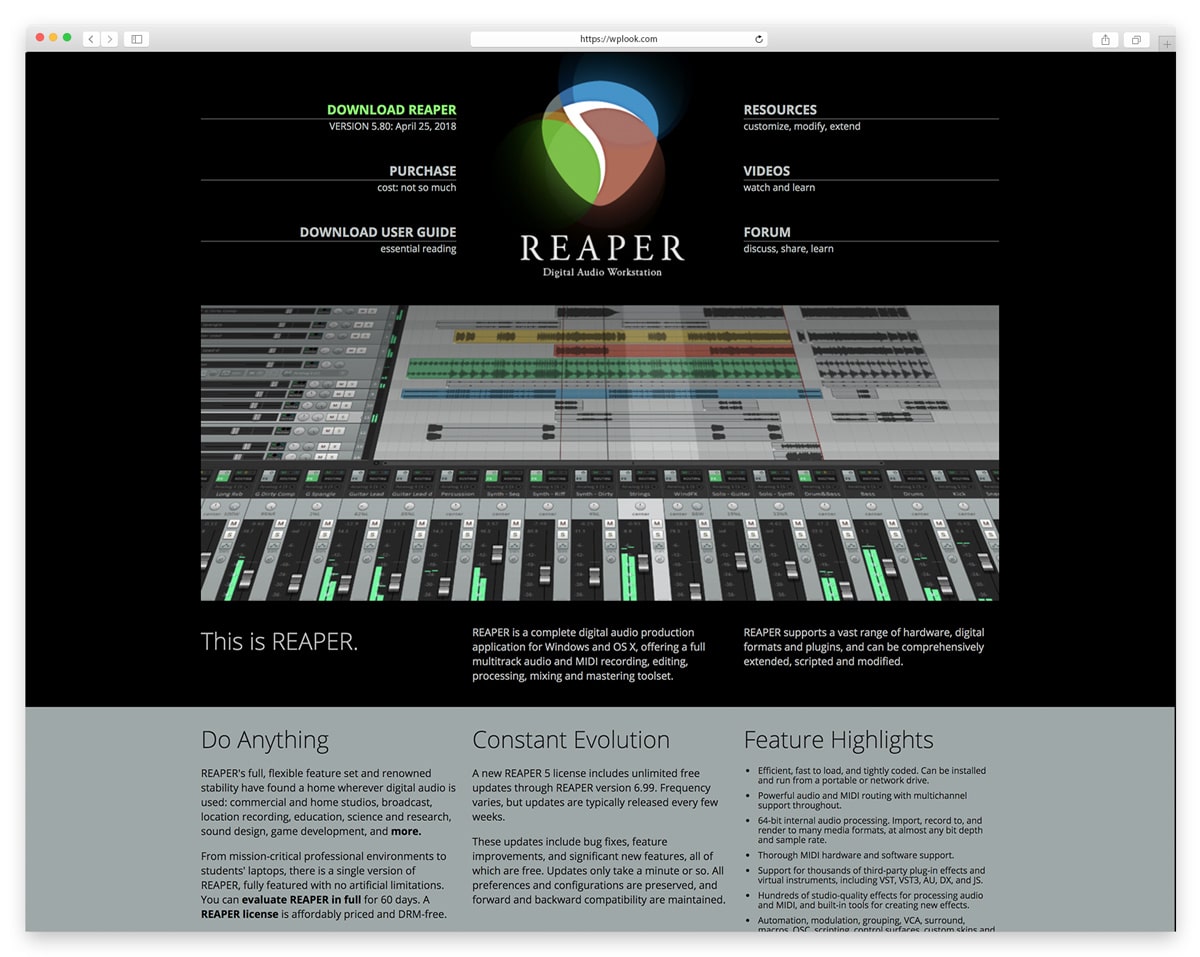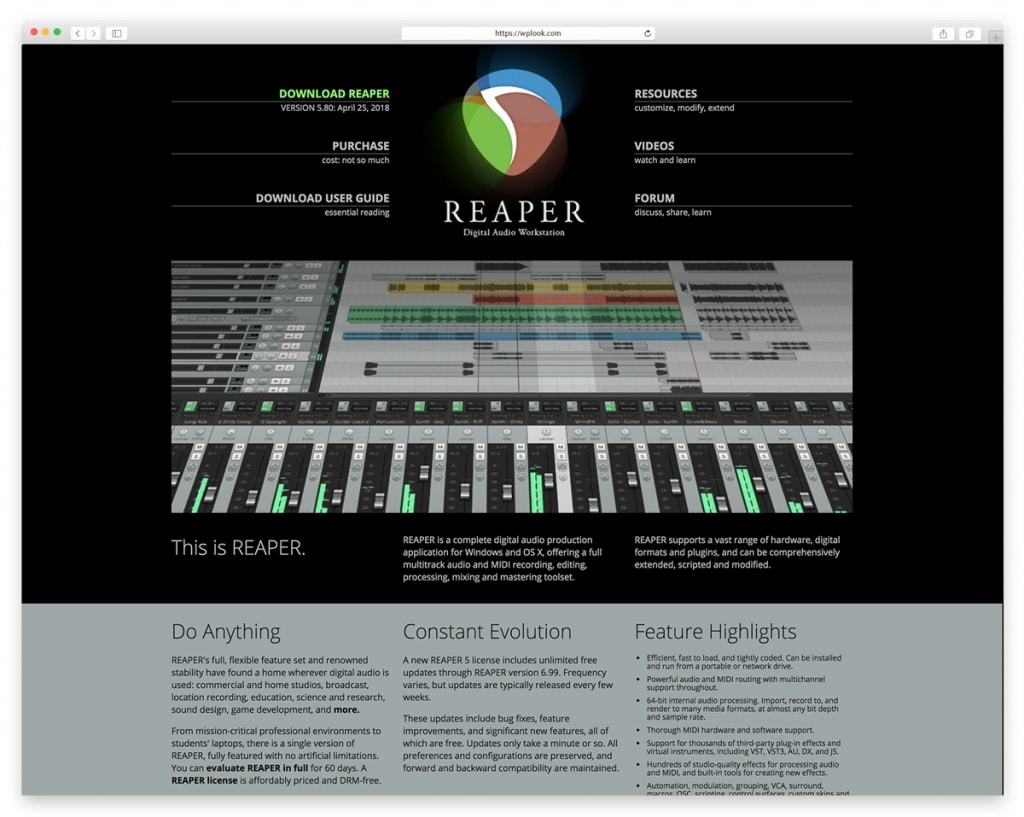 Halfway through our countdown of best audio editing software is Reaper. Reaper is a premium flexible audio edit software with impressive features that lets you manage wide-ranging music tracks with ease. The fast and efficient nature of this software means that you can install and run it from a network or portable drive.
The multi-channel audio editing support in Reaper makes it the go-to solution for all the passionate audio editors out there. Reaper support several third-party plug-in effects and virtual instruments. What makes it even better is that you get full access to all the premium features at a fraction of the cost.
Price: $60
Learn More about Reaper
Logic Pro X
Logic Pro X is a fantastic update to an already compact and full-featured audio editor. This tool by Apple is capable of performing the assigned task quickly and professionally. The excellent UI of Logic Pro X is friendly enough for beginners just starting out. This tool is bundled with handy tools like pre-set 7000 royalty-free Apple Loops that offer you basic editing ability.
The latest update has new plugins for advanced reverb, creative effects, and vintage EQs. You can have fun using Drummers and Brush Drum Kits to add a jazz or roots feel to your tracks. Overall, Logic X Pro is a great software for professionals as well as musicians. The only downside to Logic pro x is that it only available on Mac.
Price: $199.99
Learn More about Logic Pro X
AVS Audio Editor 8.4
AVS Audio Editor 8.4 is a not an ordinary music editor, it is a full-fledged audio editing software with advanced tools designed with music in mind. This editor has a broad range of features and functionality to provide the best audio you need to create. A truly useful tool with 20+ built-in effects and filters, AVS Audio Editor 8.4 deserves a spot in this list.
This software's well-designed interface may seem a bit complex for beginners but when you learn the basics, you will find it quite productive. You can edit and save audios in all key formats including WMA, OGG, and ALAC. This program supports Windows Vista to Windows 10.
Price: $69
Learn More about AVS Audio Editor 8.4
PreSonus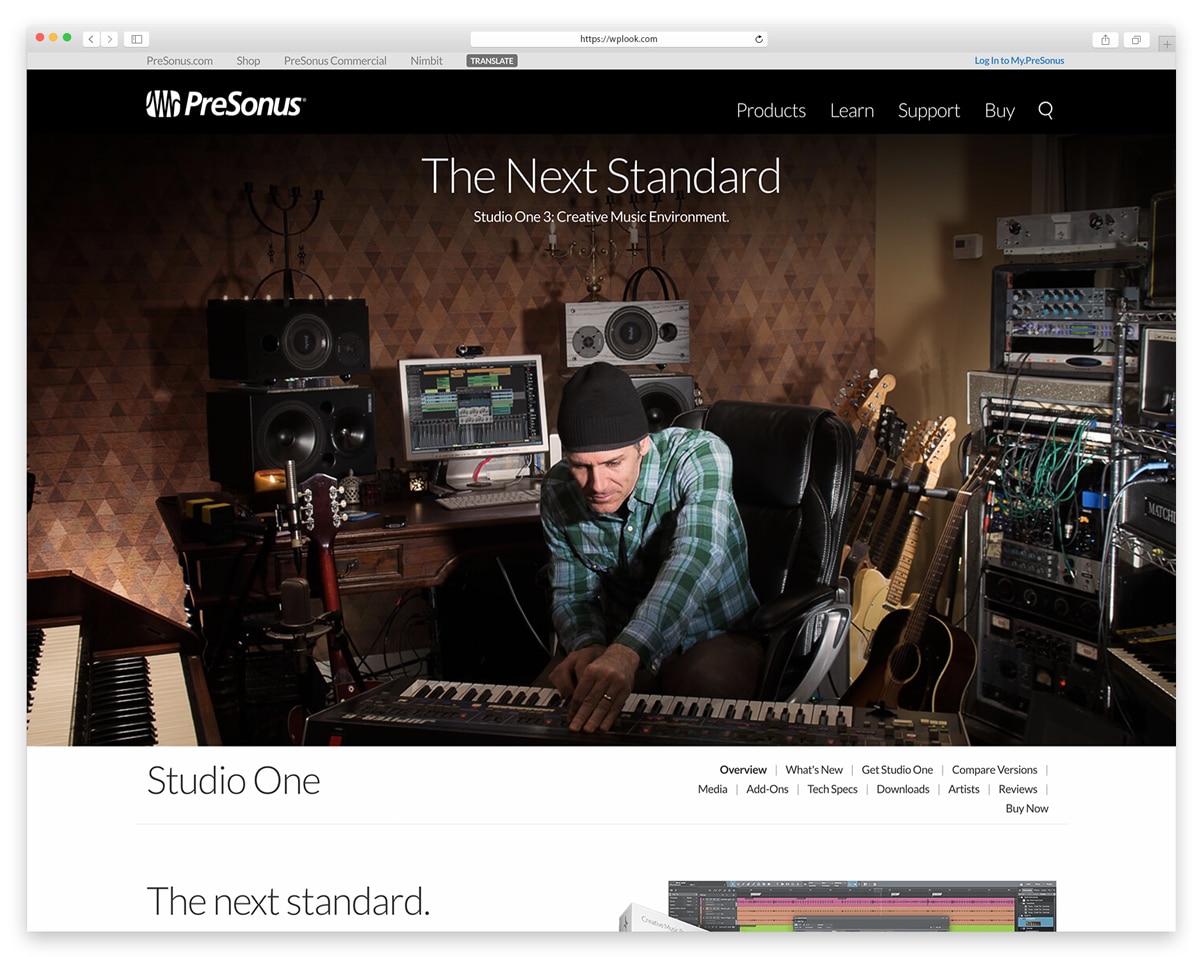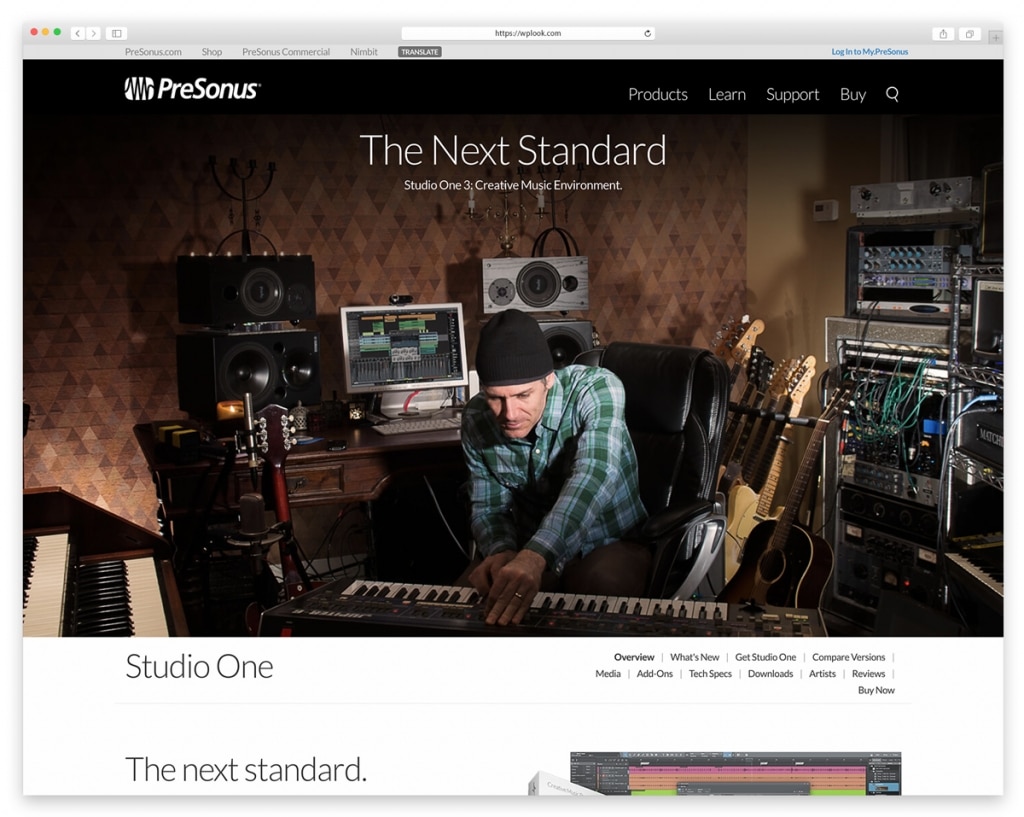 PreSonus has earned its place on our list for the simple reason that while it provides users with high-end professional-level features for music recording and editing, it is also discounted. Created by musicians for musicians, you can customize the features according to your audio editing needs. PreSonus is available in multiple versions of Microsoft Windows. You can access recent Songs and Projects or start new ones, adjust hardware settings, check in on your online progress, and much more.
This software has a responsive high dpi UI that makes it look good in all screen sizes, from small notebook screens to multi-monitor studio setups. The Project page is also where you embed crucial metadata; add album art; burn Red Book-compatible CDs; create DDP images; export WAV, FLAC, MP3, and other digital files; and even publish your music direct to fans on SoundCloud.
Price: $99
Learn More about PreSonus
WavePad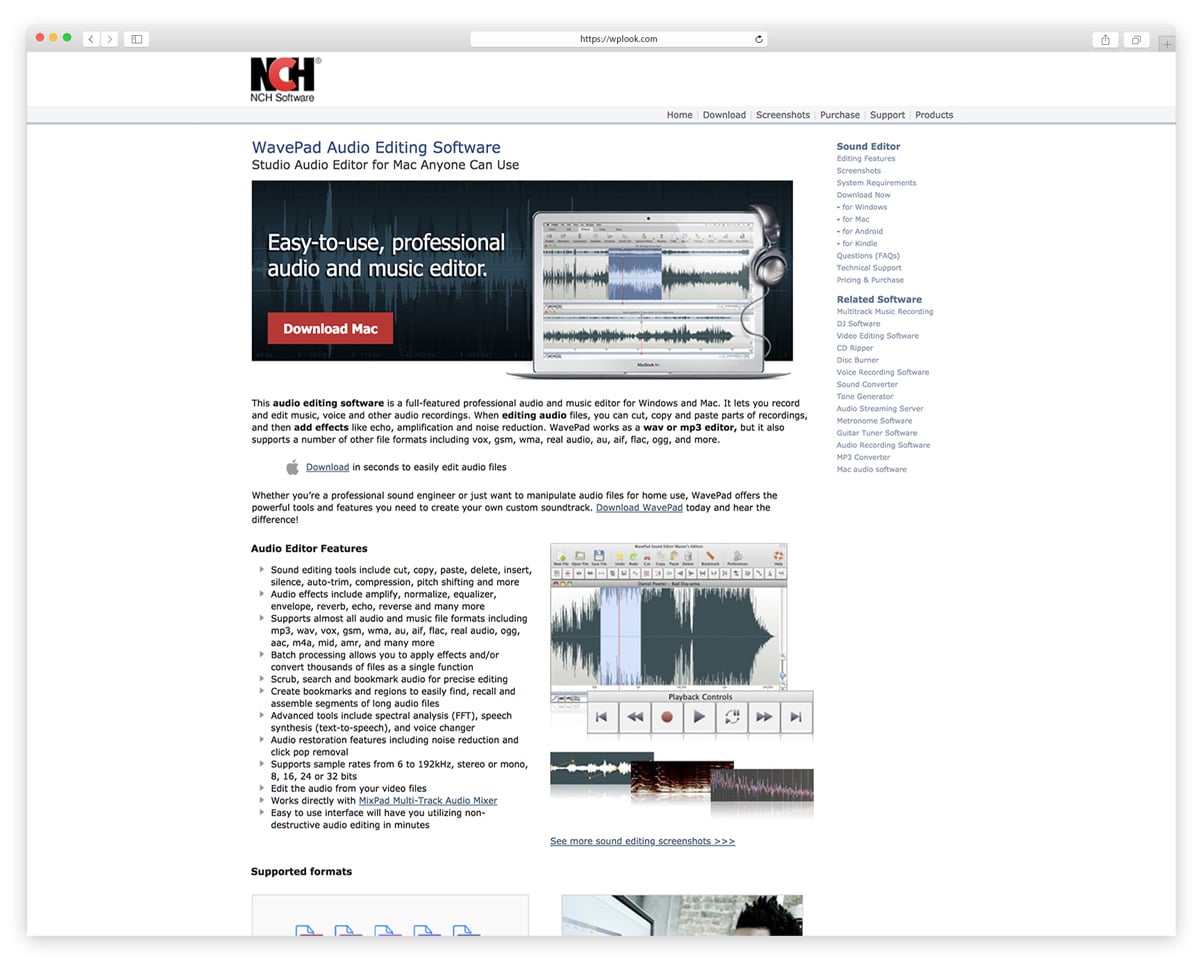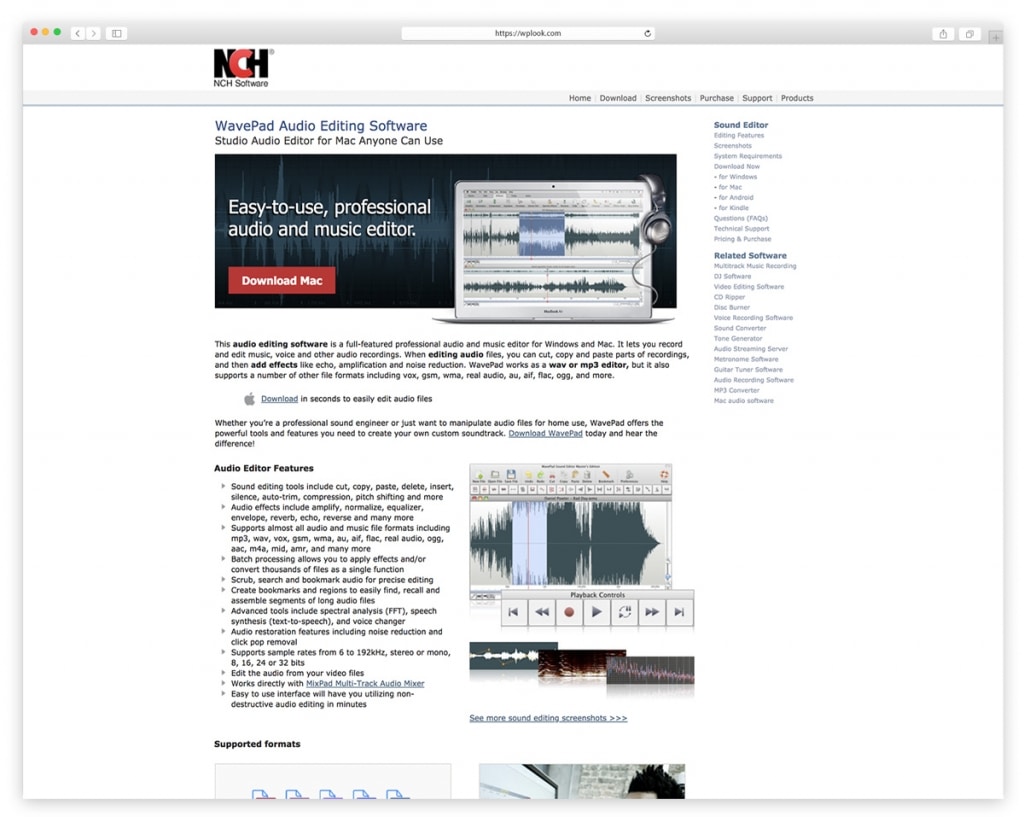 WavePad is a popular audio edit software by NCH Software that has a smooth and easy interface that will provide you a seamless handling experience and music fusion. Whether your audio file is in WAV, AAC or any other professional music file version, this tool will give you an excellent professional sounding output audio format. WavePad is every Podcaster's dream and a superb alternative to Adobe Audition CC.
It has the ability to normalize the audio levels of your files by minimizing vocals from a music track. It can also be used for recording voice-over multimedia projects. Make use of functions such as silence, copy, insert, pitch shift, auto-trim and more to get your desired output. WavePad is available on Windows 7-10 and Mac OS X 10.4 and above.
Price: $99
Learn More about WavePad
Acoustica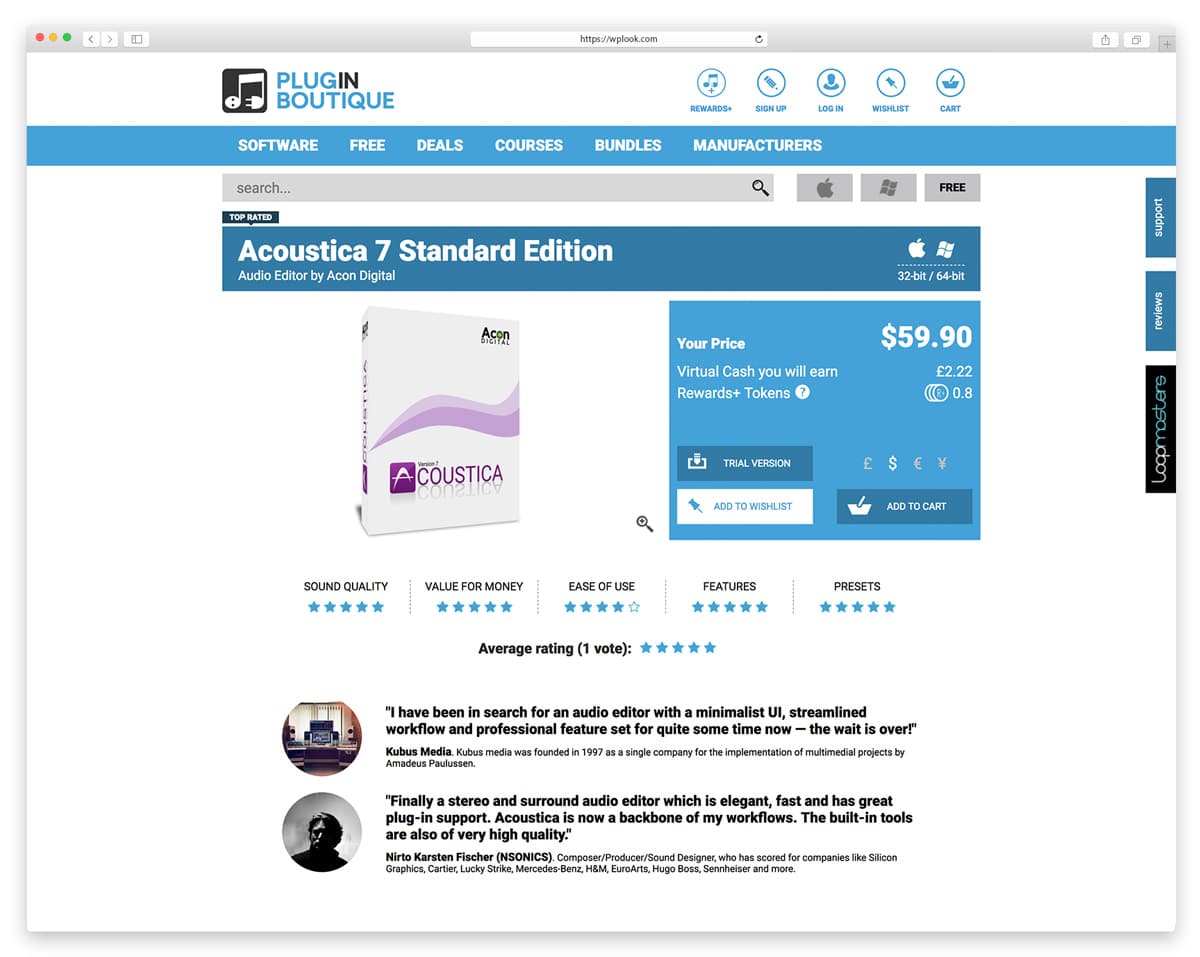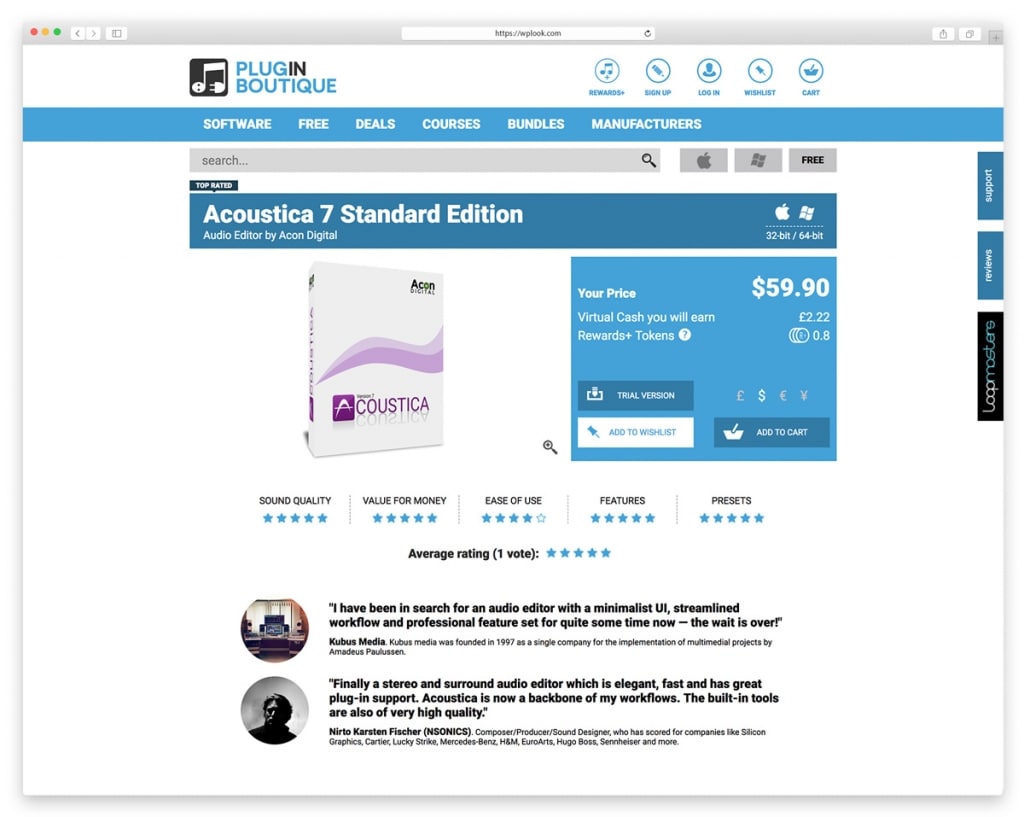 If mastering, editing and restoring audio files in multiple formats is your thing, Acoustica is the perfect audio edit software for you. Acoustica's minimalist UI offers you the best of both worlds by virtue of it being professional with advanced features on one hand, and being easy-to-use on the other.
The award-winning plugins such as Verberate, Equalize and Restoration Suite will make you fall in love with this editor. This editor is now available for both Mac and Windows users.
Price: $59.90
Learn More about Acoustica
Oceanaudio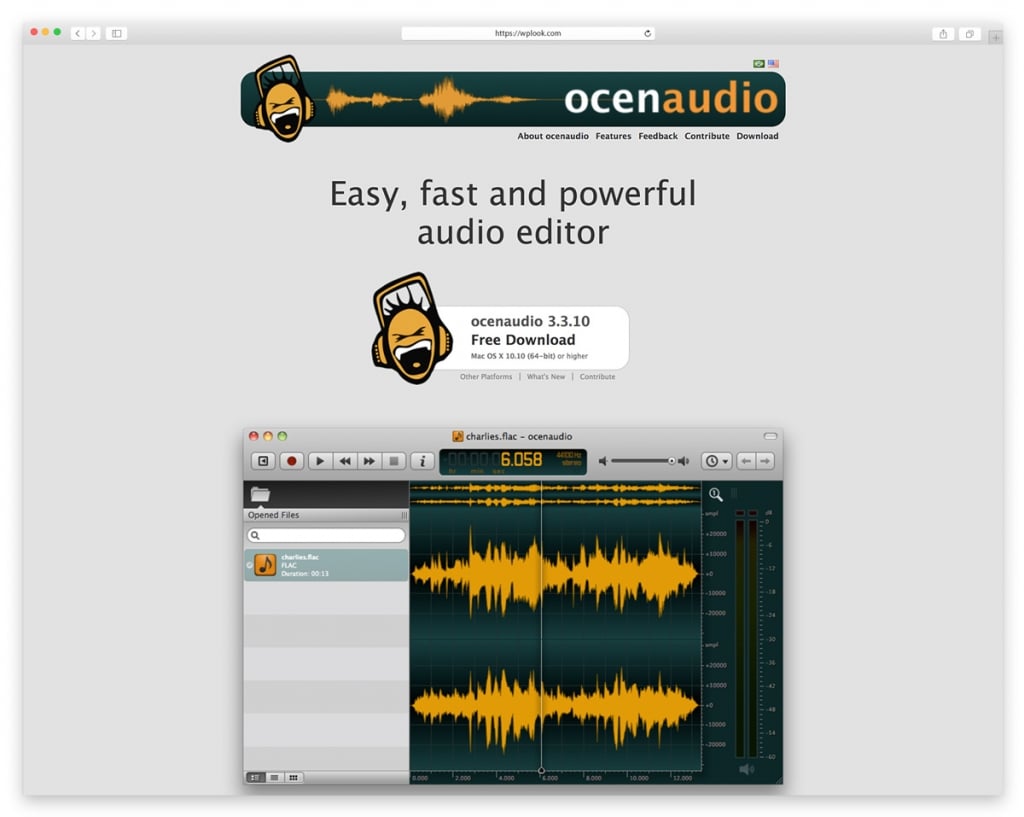 If you need a straightforward and multiplatform audio editor with real-time effect previewing, you should try out Oceanaudio. Oceanaudio features useful tools for everyday audio editing. You can edit multiple sections of online files or those stored in your computer from whatever computer platform you are using thanks to Oceanaudio's precise selection tool. The clear interface is easy to get used to and it will not be long before you start flying through common tasks with the help of keyboard shortcuts.
You can add functionality by installing plugins. Wanna hear how your output sounds? Oceanaudio allows you to export your creations to your iPhone and set them as ringtones. You can use this tool on Windows 7 (64-bit) or higher.
Price: Free
Learn More about Oceanaudio
Audacity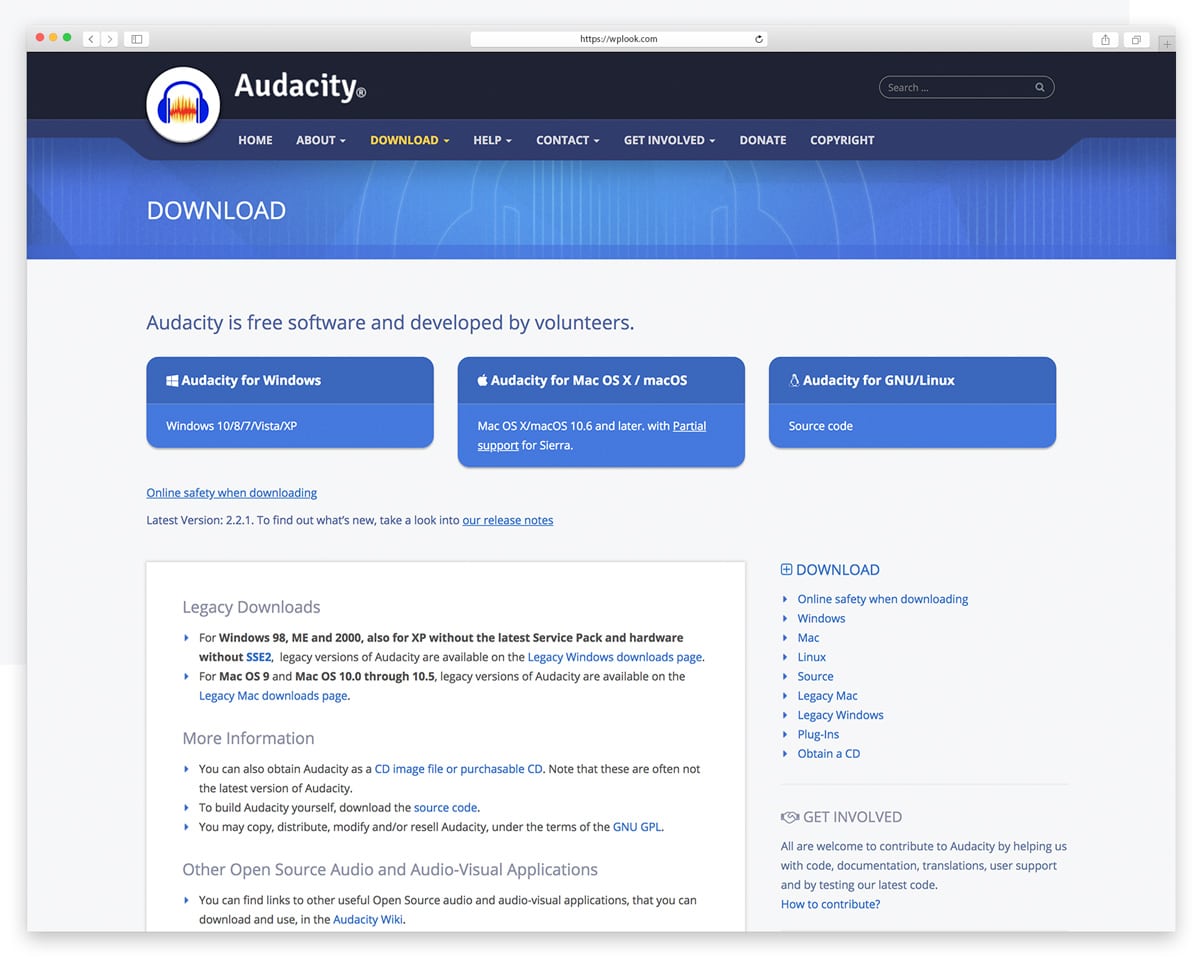 Audacity is a powerful, cross-platform and open-source music editor and recorder suitable for all levels of professionals. This godfather of audio editors is developed by volunteers and has a ton of features that would give some premium tools a run for their money. Apart from professional audio editing, you also get support for live music recording. This tool has no limitations when it comes to OS versions – it supports any desktop platform you care to mention be it MacOS, Windows or Linux.
The simple UI in Audacity means that you can master the software in minutes. You can easily edit music files through cut and paste and save the output file in a format of your choice. The best part is that you get this awesome tool for free. If you are working on a tight budget, you may want to give Audacity a try.
Price: Free
Learn More about Audacity
Final Thoughts
There you have it, the top paid and free audio editing software of 2018. We based our search on file compatibility, noise reduction capabilities, advanced features and customer reviews. Pick an editing program according to your needs and profession. Let us know if there is any other audio edit software we left out on our list by sharing your views in the comments section below.
audio editing software, Filmmakers