Magazine PRO WordPress Theme
The Magazine is a Premium WordPress Theme specially created to help you build a professional WordPress website for Magazines, Lifestyle, Travel & Photography Influencers.
The theme is optimized for speed. It follows proper code standards and is constantly updated. Magazine PRO works with the majority of plugins and the latest WordPress Version.
Clean Code
Easy to install
Optimized for speed
Compatible with PHP 8.0
Top-notch Support included
Child theme Included
Demo Content Included
Responsive Design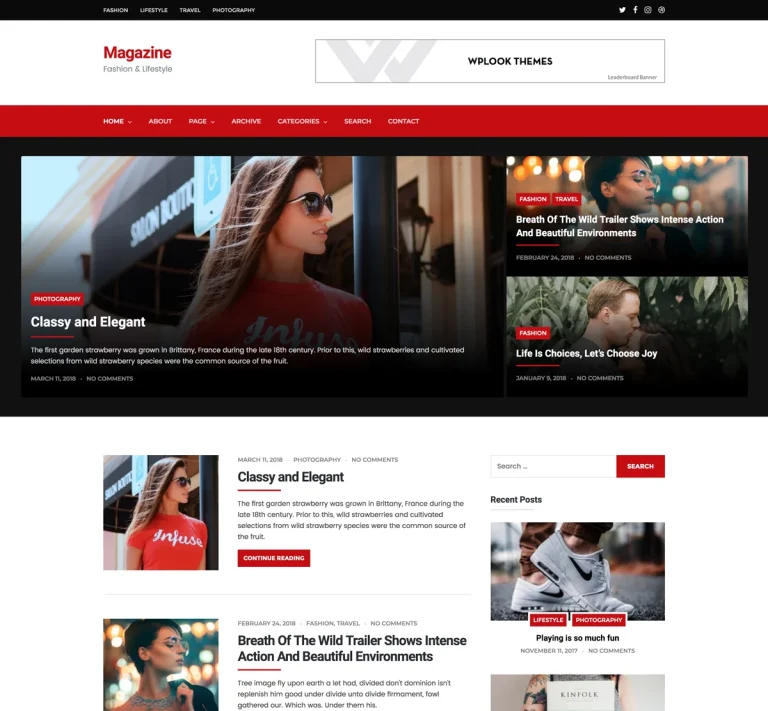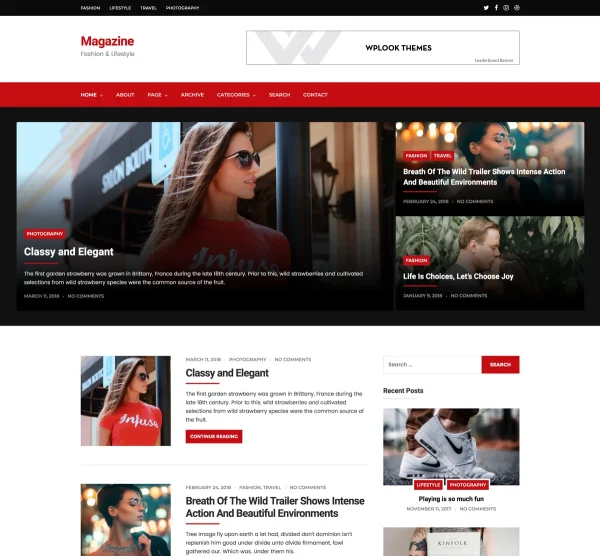 Create a Beautiful and Engaging Online Magazine
The Magazine is a visually appealing WordPress Theme designed to build a beautiful and elegant website. The theme comes with 6 homepages, 7 widgets areas which will help you customize your online journal according to your liking. It has an attractive social media section, is responsive, and optimized for speed. The Magazine WordPress theme is packed with amazing features and customization options and is built to impress and give a great browsing experience for your visitors.
Smart Features
What makes Magazine WordPress theme so unique:
Extremely Fast
The fastest page load speed for a Magazine WordPress Theme
Responsive Design
The theme looks awesome at any size and is pleasant to read from any device
Custom Logo
Upload custom SVG logo that reflects your magazine's brand identity
Multilingual Ready
With a multilingual site, you can extend your client reach on a global scale
Clean Code
We use the latest WordPress practices to optimize the theme and the code
Easy to install
The installation process is quite simple and easy, it takes just about 3 minutes
Custom Share Buttons
Share buttons encourage visitors to share posts and content from your website
Unlimited Color Schemes
The color options keep your site consistent with your brand identity
Widgets ready
Magazine comes with 7 widget Areas
Font Awesome
We use some of the community's most requested icons
GDPR Compliant
The theme is GDPR Compliant
Gutenberg Compatible
The Theme is fully compatible with Gutenberg
Advanced Customizer Options
Take advantage of our user-friendly and easy to use Customizer
WPlook Styler
Magazine theme comes with an easy-to-use tool for changing the styling of elements without writing any CSS code, and it's called Styler. It has great options separated into different sections: Typography (font size, family, color), Spacing (margins and paddings), Background, Border, etc.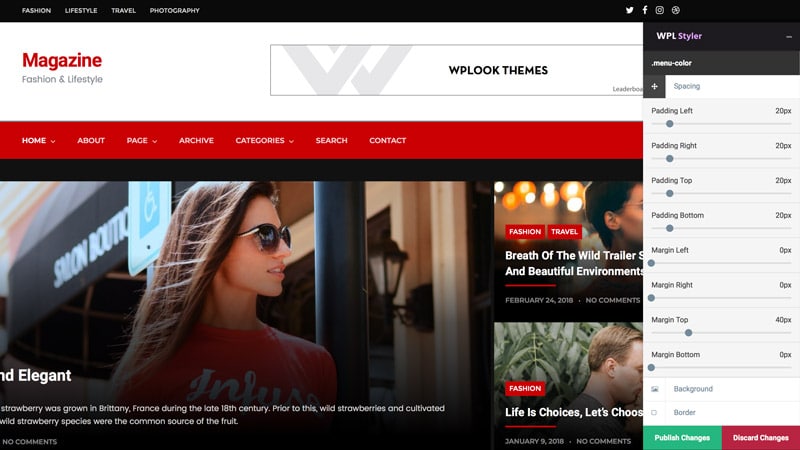 Archive
Blog archives are an important key to your blog. Thanks to the archive, your older posts can be found online whenever. Many visitors can browse old posts that they read and learn about the topics your blog has. You can make your blog archives available by year and date with links to each post.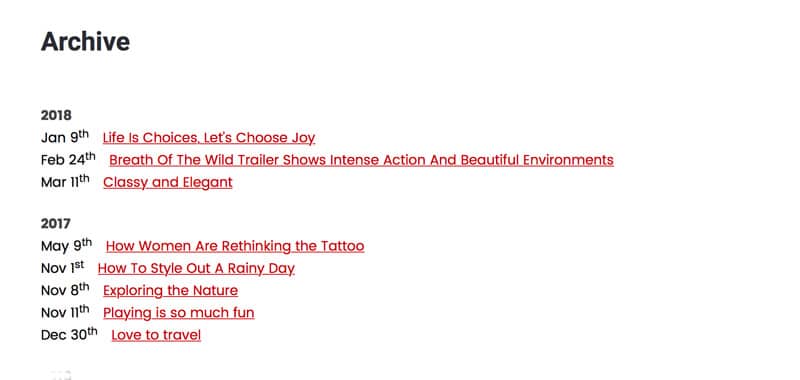 Customizer
Magazine WordPress theme includes easy-to-use and a great feature to customize your website with only a few clicks. With Customizer, you can change many aspects of your website in the way you want. It has 3 sections: Social, Footer, Other, that you can access and create your website.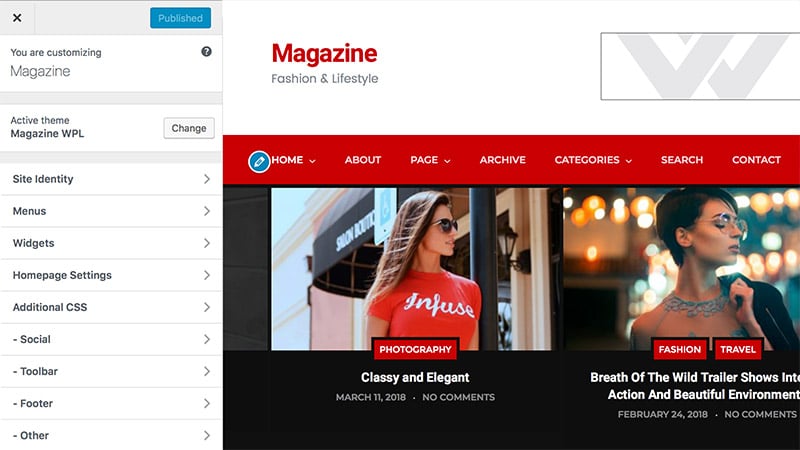 Social Media
You can add social media to the toolbar or any widgets areas and insert a link directly to your profile on social networks. By adding these social media follow buttons, the connection between your visitors can be tightened up as they will follow you and share a different kind of news.

New Gutenberg Editor
The Gutenberg is a whole new way to use WordPress.
Experience the flexibility that blocks will bring. Blocks are a great new tool for building engaging content. With blocks, you can insert, rearrange, and style multimedia content with very little technical knowledge. Instead of using custom code, you can add a block and focus on your content.