FitnessLife WordPress Theme
FitnessLife is a Premium WordPress Theme specially created to help you build a professional WordPress website for Gyms, Personal Trainers, Fitness Centers, Nutrition, and Yoga Classes.
The theme is optimized for speed. It follows proper code standards and is constantly updated. FitnessLife works with the majority of plugins and the latest WordPress Version.
Clean Code
Easy to install
Optimized for speed
Compatible with PHP 8.0
Top-notch Support included
Child theme Included
Responsive Design
Demo Content Included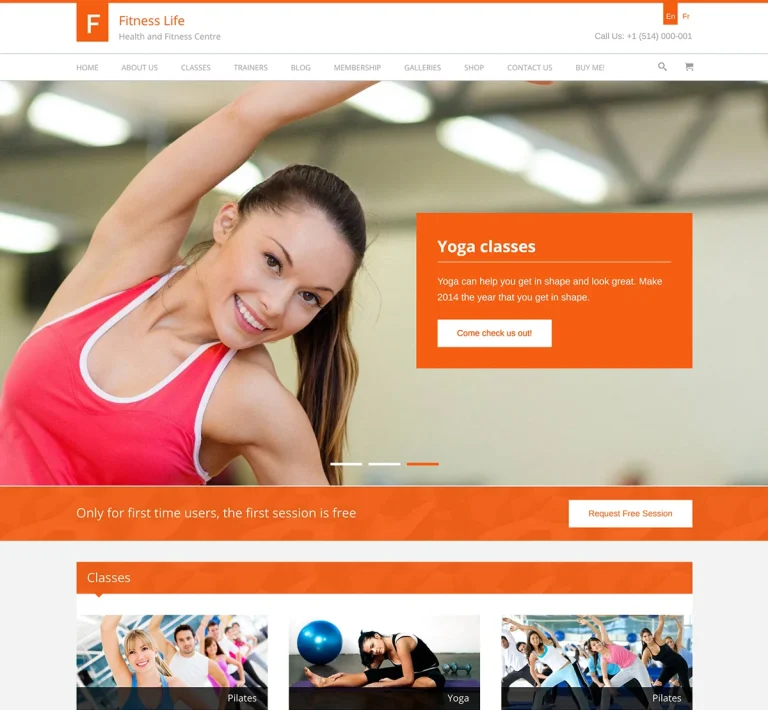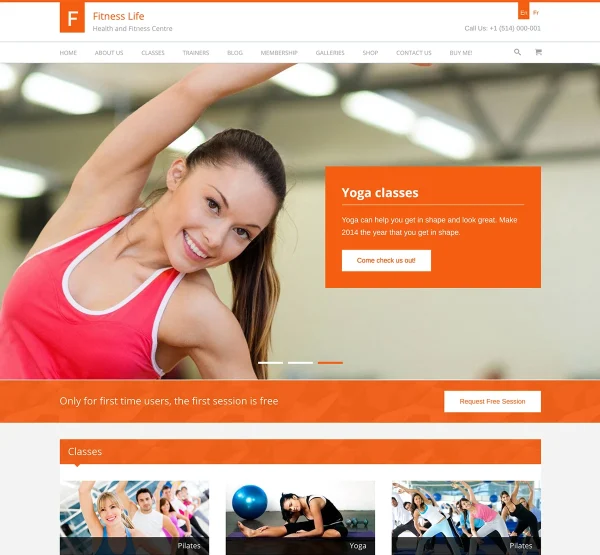 FitnessLife is an Excellent WordPress Theme for Gym and Fitness Classes
Retina Ready and 100% Responsive, this theme will let you display pictures prominently in several ways. The WooCommerce integration in FitnessLife will help you turn your site into an online store. Here, you can sell any fitness-related merchandise. This theme allows you to display schedules and classes, membership, training, pricing, and other relevant info to your business. You also get a professional blog template where you can share your success journey with your members.
Smart Features
What makes the FitnessLife WordPress Theme so unique:
Extremely Fast
The fastest page load speed for a Gym&Fitness website
Responsive Design
The theme looks awesome at any size and is pleasant to read from any device
Custom Logo
Upload a custom logo that reflects your brand identity
Multilingual Ready
With a multilingual site, you can extend your client reach on a global scale
Clean Code
We use the latest WordPress practices to optimize the theme and the code
Great Support
We offer top-notch, quick and professional support
Child Theme Included
Use the child theme to stay updated on future theme releases
Easy to install
The installation process is quite simple and easy, it takes just about 3 minutes
Custom Share Buttons
Share buttons encourage visitors to share posts and content from your website
Unlimited Color Schemes
The color options keep your site consistent with your brand identity
CPT and Widget ready
FitnessLife comes with 5 Custom Post Types and 9 Widget areas
Font Awesome
We use some of the community's most requested icons
GDPR Compliant
The theme is GDPR Compliant
Gutenberg Compatible
The Theme is fully compatible with Gutenberg
Advanced Theme Options
Take advantage of our user-friendly and gorgeous Option Panel
Book Appointments
The perfect way to capture more potential customers
WooCommerce
Use WooCommerce to turn your website into an online store
Membership Plans
Display the pricing table for all membership plans
Classes
FitnessLife goes the distance when it comes to creating schedules and classes. You can categorize classes into various groupings like pilates, biking, swimming, yoga, and weightlifting. Your visitors can conveniently select the classes they are interested in and the days or times they want to attend. Each class features a program, short description, trainer's profile, joining form, level, and duration.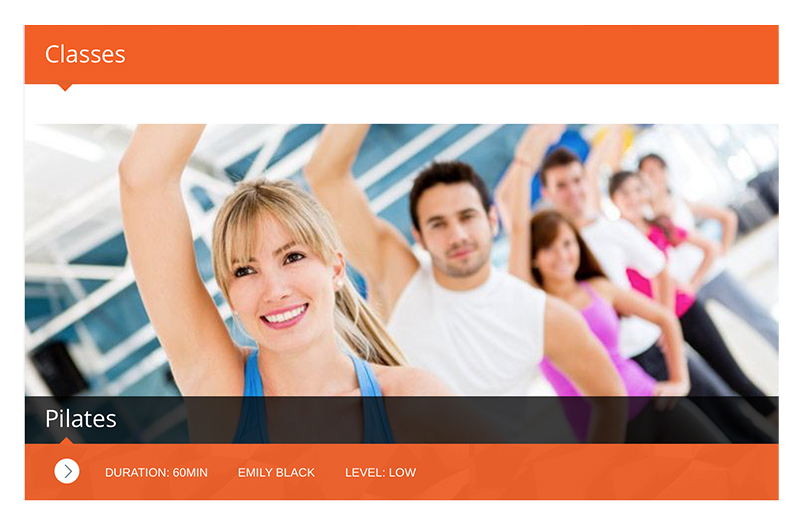 Trainers
Including trainers' profiles in your fitness-related website is essential as it will motivate your visitors to start an exercise regimen with you. The trainer's section gives you a platform to showcase trainers in a catchy manner by showing the certificates, pictures, brief profiles, level, ranks, social media button links, and class hours. Attract new sports enthusiasts by using this section and let them attend your amazing classes that they will never want to miss.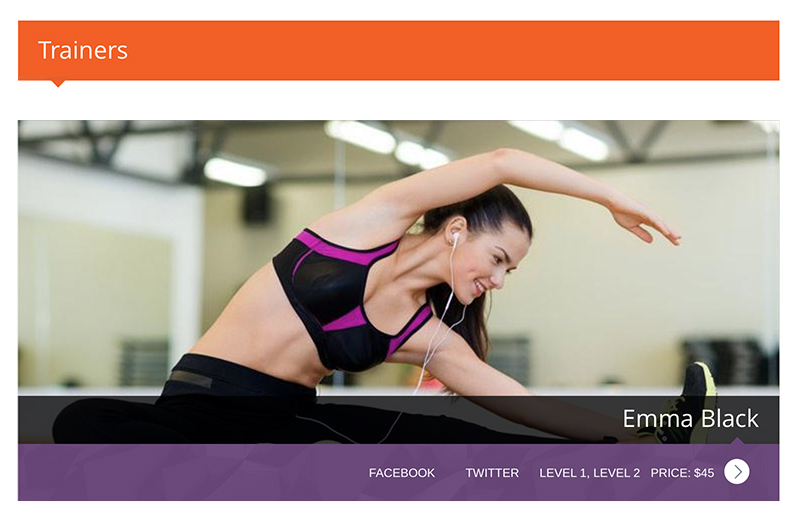 Blog
The success of your fitness center relies heavily on whether you can attract new members. A blog is an important section of any fitness-related website, and it will help you convert visitors into members. Here you can post motivational stories and news related to your field. The FitnessLife theme provides you a blog template that will change your website's look from ordinary to interesting and outstanding. This way, you can grab your readers' attention and, in the process, gain their trust and credibility.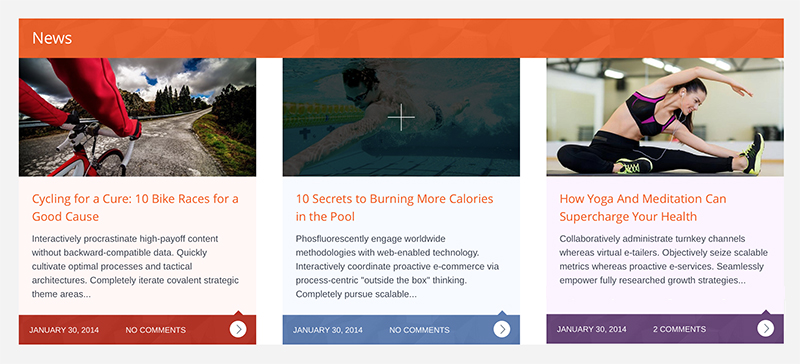 Online Store
FitnessLife WordPress theme is WooCommerce ready and will help you turn your website into an online shop and manage sales. It allows you to create a professional and beautiful site to sell any products. WooCommerce is the most popular eCommerce platform and will make it easy to handle inventory, payments, shipping, and more. Also, it gives you reports on customers and products.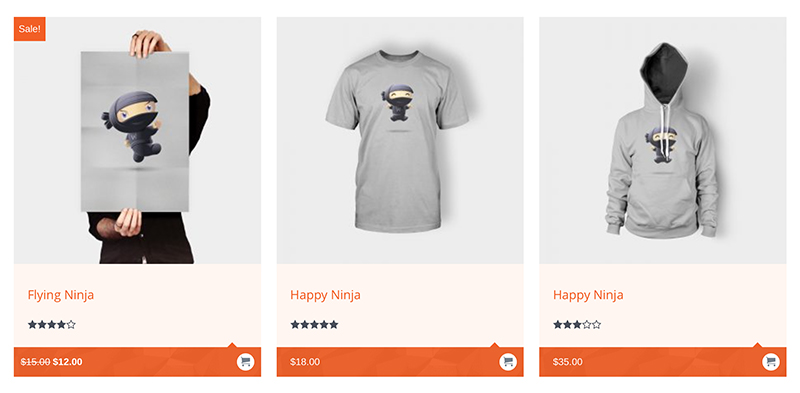 Advanced Theme Options
The theme is endlessly customizable, with terrific advanced theme options that offer lots of possibilities to set your website up the way you like it.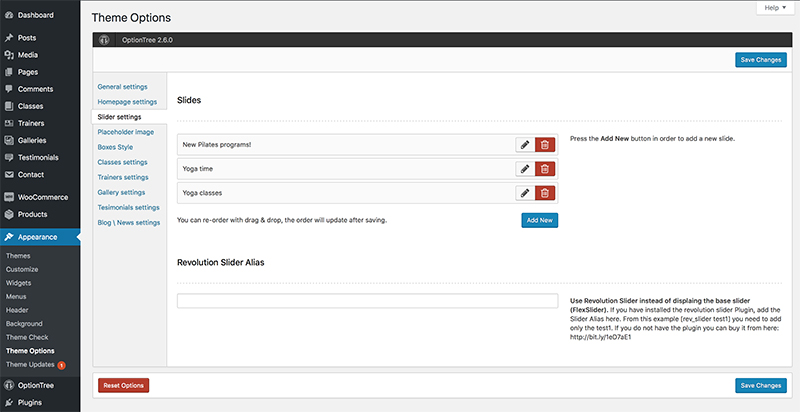 New Gutenberg Editor
The Gutenberg is a whole new way to use WordPress.
Experience the flexibility that blocks will bring. Blocks are a great new tool for building engaging content. With blocks, you can insert, rearrange, and style multimedia content with very little technical knowledge. Instead of using custom code, you can add a block and focus on your content.

Elevate Your Online Presence with Our Free WordPress Themes
Craft Your Debut Blog or Nonprofit Website with Our Complimentary Themes!
Discover Free Themes