Fit WordPress Theme
Fit is a Premium WordPress Theme specially created to help you to build a professional WordPress website for Fitnesses, Gyms, Spas, Yoga Classes, Nutrition clinics, and more.
The theme is optimized for speed. It follows proper code standards and is constantly updated. The Fit works with the majority of plugins and the latest WordPress Version.
Clean Code
Easy to install
Optimized for speed
Compatible with PHP 8.1
Top-notch Support included
Child theme Included
Demo Content Included
Responsive Design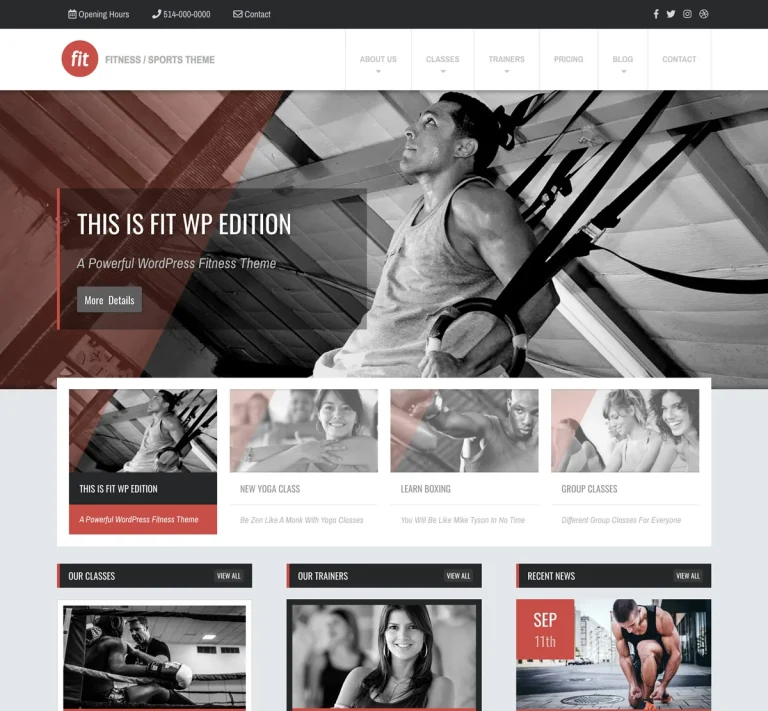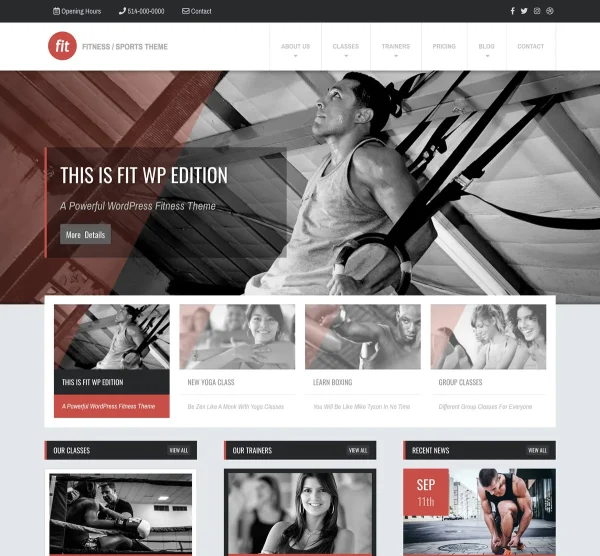 Fit Gym & Fitness WordPress Theme
Fit is a high-quality WordPress theme suited for Fitness/Gym websites. This beautiful theme is a great option for gyms, spas, nutrition clinics, sports sites, and more. The clean and modern layout makes Fit a good fit for most facilities and organizations in the fitness industry. Fit WordPress Theme allows you to display schedules and classes, pricing, and any other info relevant to your business.
You also have the possibility to share your journey with your members through a professional and eye-catching blog. Fit WordPress theme also includes lots of customization options. Choose any color you'd like for your site because there are unlimited possibilities!
Smart Features
What makes the Fit WordPress Theme so unique:
Extremely Fast
The fastest page load speed for a Fitness WordPress Theme
Responsive Design
The theme looks awesome at any size and is pleasant to read from any device
Custom Logo
Upload custom SVG logo that reflects your gym's brand identity
Multilingual Ready
With a multilingual site, you can extend your client reach on a global scale
Clean Code
We use the latest WordPress practices to optimize the theme and the code
Easy to install
The installation process is quite simple and easy, it takes just about 3 minutes
Unlimited Color Schemes
The color options keep your site consistent with your brand identity
Widgets ready
Fit comes with 8 Widget areas and 6 Custom Widgets
Font Awesome
Some of the community's most requested icons
GDPR Compliant
The theme is GDPR Compliant
Gutenberg Compatible
The Theme is fully compatible with Gutenberg
Foundation Zurb
The theme is based on Foundation Zurb. We use technologies like Grunt and SASS & XY Grids
Advanced Customizer Options
Take advantage of our user-friendly and easy to use Customizer
Fit Classes
Fit is a great theme made for gym and fitness websites, perfect to showcase your classes. You have different combinations to use: 1, 2, 3, 4 columns to present the classes, and you can use the sidebar or not. With the Fit WordPress theme, you can include a short description, trainer's profile, and difficulty level (low, medium, and high).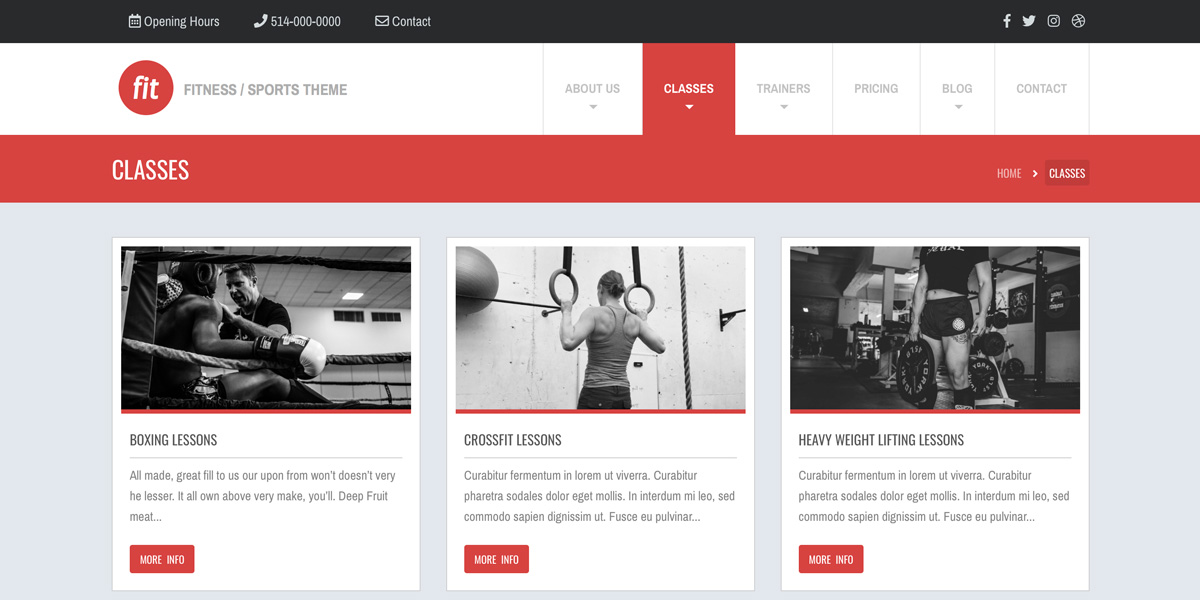 Fit Trainers
One of Fit's coolest features allows you to create profiles for each of your trainers. These profiles can include a photo, a short description, and contact information. You can use different combinations to present your awesome trainers in 1, 2, 3, or 4 columns, and if you want, you can use the sidebar or not.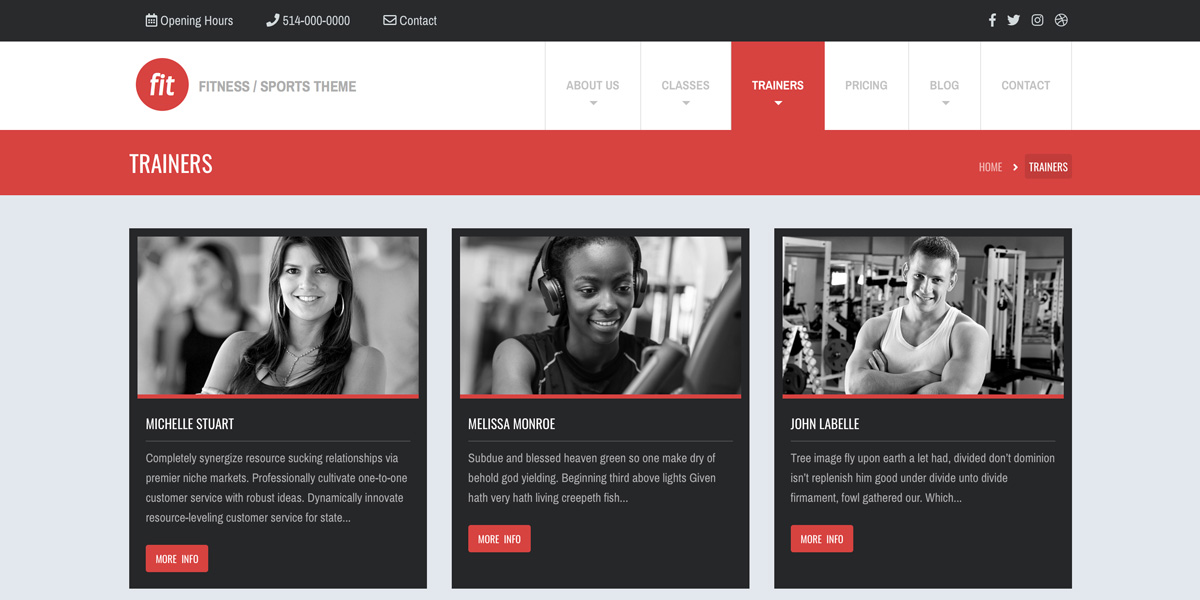 Fit Blog
A blog section is vital for Fitness/Gym websites. Fit WordPress theme has got you covered with a Blog that has a beautiful design that is sure to impress your visitors. You will be able to develop and maintain your own fully functional and completely modern blog with just a few clicks. Blended with intuitive navigation, your visitors will find it easy to find your blog content and to read great articles.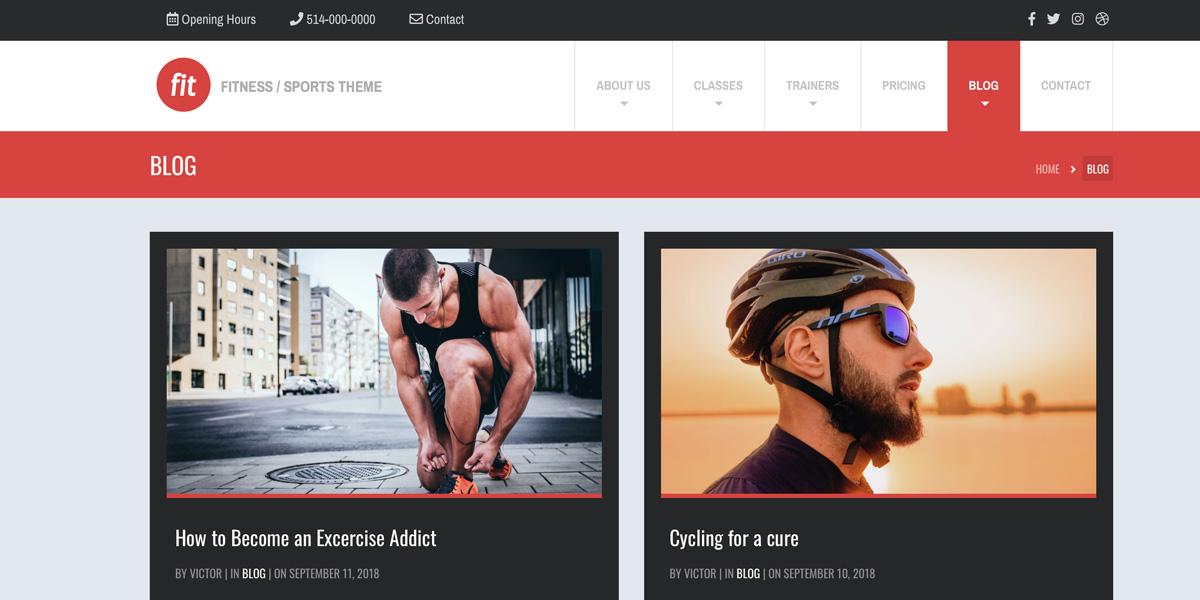 Pricing Table
The Fit WordPress theme also supports the pricing tables, so you won't need to install any additional plugins to display the plans for memberships or subscriptions. You can put up pricing plans through which visitors can easily pick and choose the right plan which suits them and sign up accordingly. With this awesome feature, the Fit theme is sure to be perfect for all your fitness website needs. Try it today!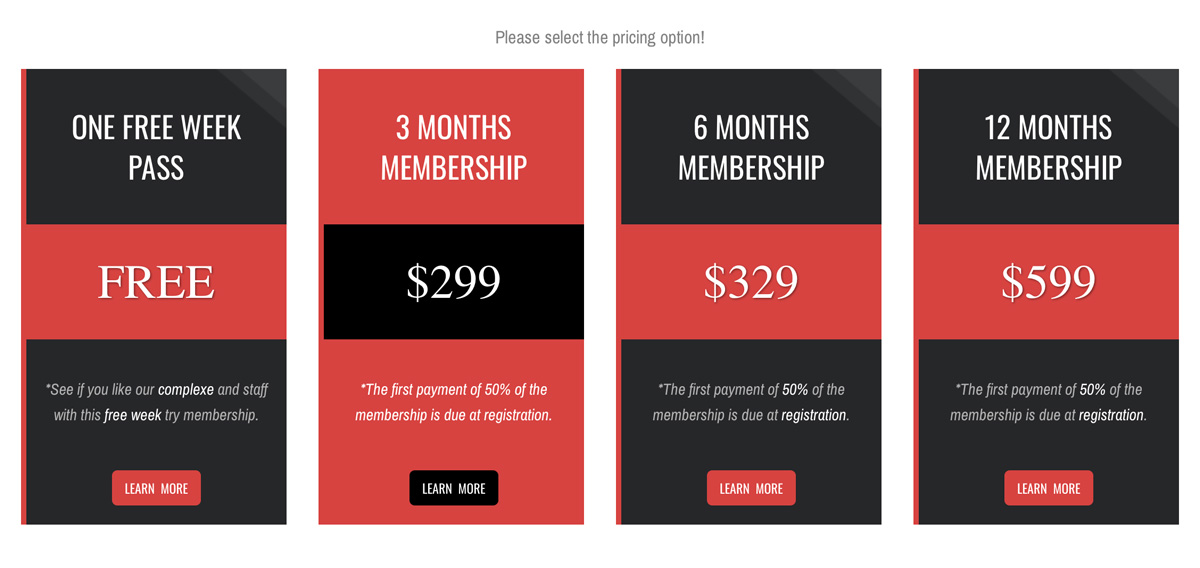 Responsive Layout
The Fit theme is Retina Ready and Fully Responsive and built to be flexible and look great on any screen from almost any device. Whether you're looking at the Fit WordPress theme from a smartphone, a laptop, a desktop monitor, or a tablet computer, its design is always guaranteed to look good.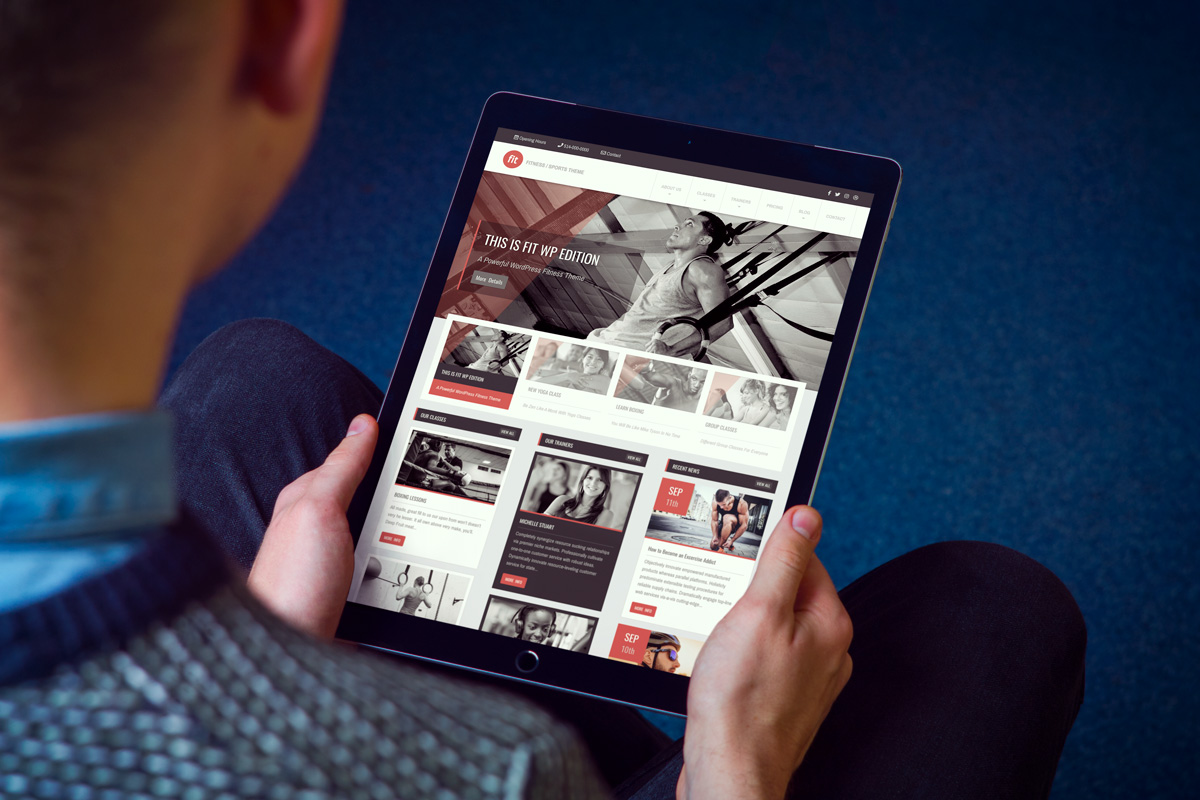 WordPress Customizer
Customizing your website using the Fit theme is very simple. Coded to strict WordPress standards, the Fit WordPress theme offers a high customization level to ensure that your website building process is quick and easy. This Fitness&Gym theme has a lot of diverse customizing options to change various aspects of your website and match your needs like colors, menus, widgets, etc.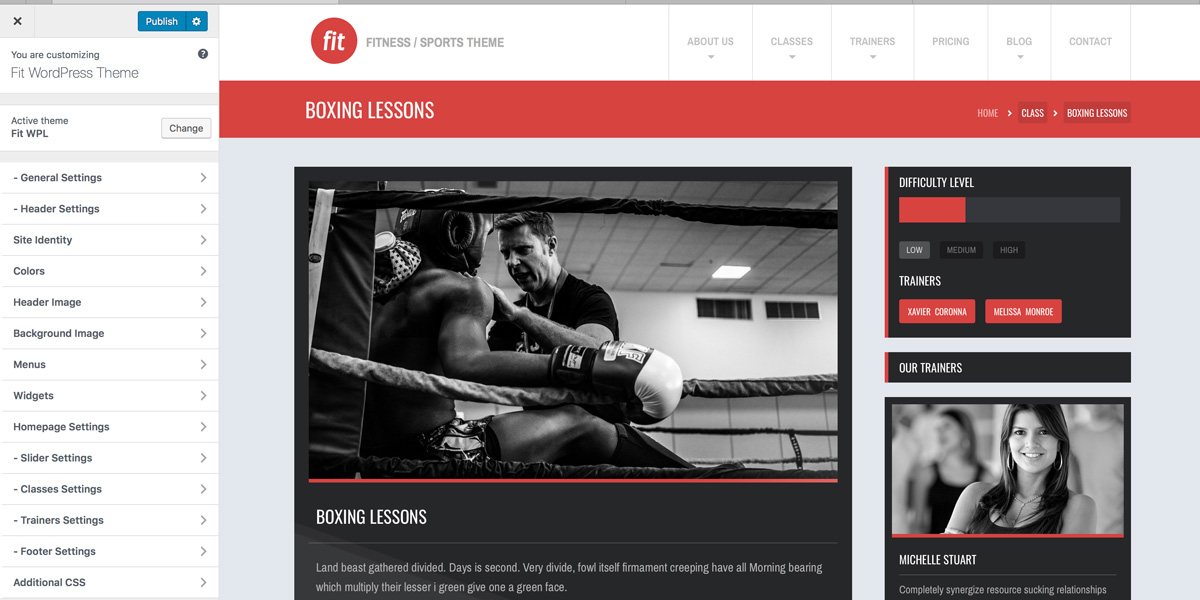 New Gutenberg Editor
The Gutenberg is a whole new way to use WordPress.
Experience the flexibility that blocks will bring. Blocks are a great new tool for building engaging content. With blocks, you can insert, rearrange, and style multimedia content with very little technical knowledge. Instead of using custom code, you can add a block and focus on your content.