Attitude HTML Template
Attitude is a cutting edge and well-built premium HTML Template for Creative Professionals, Agencies, and Freelancers.The Template is coming with 6 Homepage demos, projects, pages, posts and a lot of HTML Elements. You can use different content layouts, which are built-in with the Attitude Template.The template is based on Foundation 6 and XY Grids.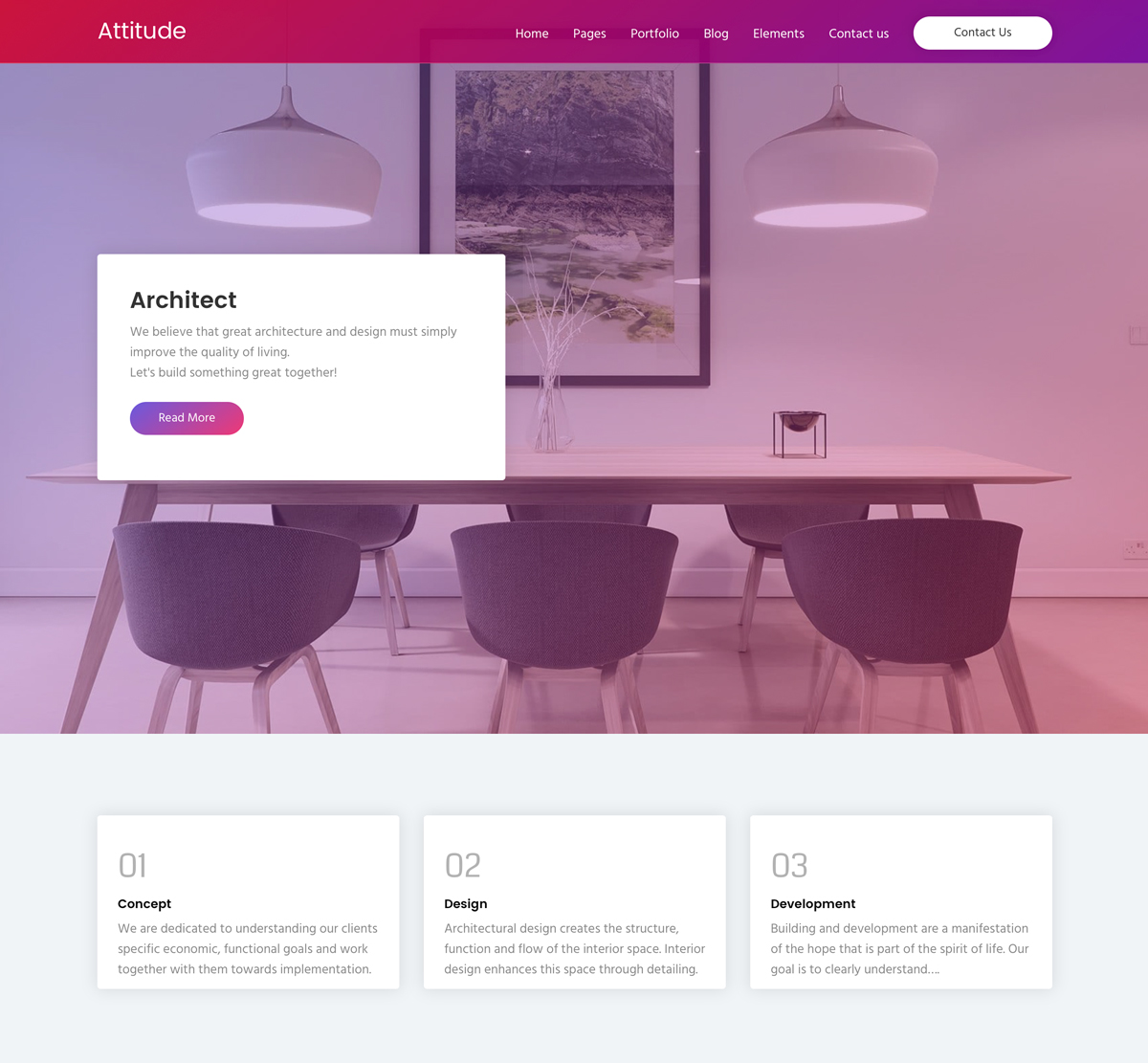 Attitude HTML Template uses the Gulp.js task runner to automate the template editing process; npm to manage the JavaScript software included with the template; Gulp compiles the SASS files into CSS usable by browsers and copies the JavaScript and Font files from node-components into the template's assets directory. It has 6 Homepage example – Conference, Conference Boxed, Nonprofit, Dentist, Architect, and Creative Agency. This template is fully responsive and lets you control any element presentation on any device.
Features
All Styles can be used between tempalte
Fresco Lightbox (49 Euro value)
Free HTML Template
Credit Removal Permission
Support & Update
$

0
Regular License
1 Year of Support
5 Domain Usage
Credit Removal Permission
$29 $

19

Save $10
WordPress Theme
Access to All Themes
Child Theme
Support & Update
$197 $

87

/y

Save $110
Stop Building Websites From Scratch!
Build Unlimited Websites With Less Effort!