Teaser Background: Add teaser Background.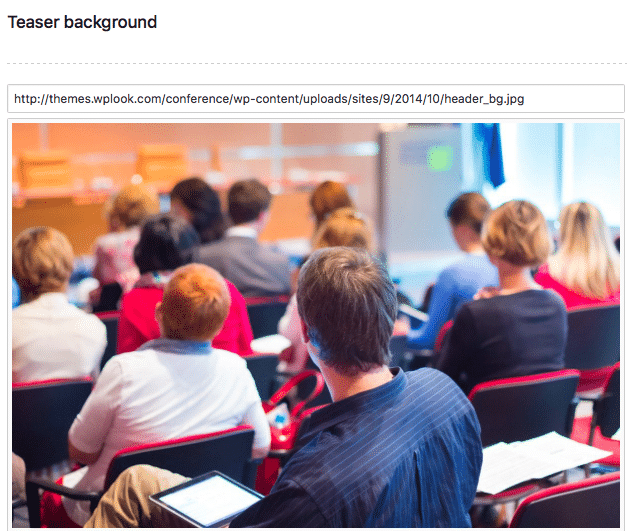 Background Color: Add background Color.
Background Opacity: Add background Opacity. Ex: From 0 to 1, 0.5 means 50%.
Event Location: Add the event location.
Event Date: Add the event date.
Number of Speakers: Display number of speakers.
Number of tickets: Display number of tickets.
Teaser Title: Add title.
Teaser Title Color: Add title color.
Teaser Description: Add description.
Teaser Description Color: Display number of tickets
Social Network: Press the Add New button in order to add social media links.